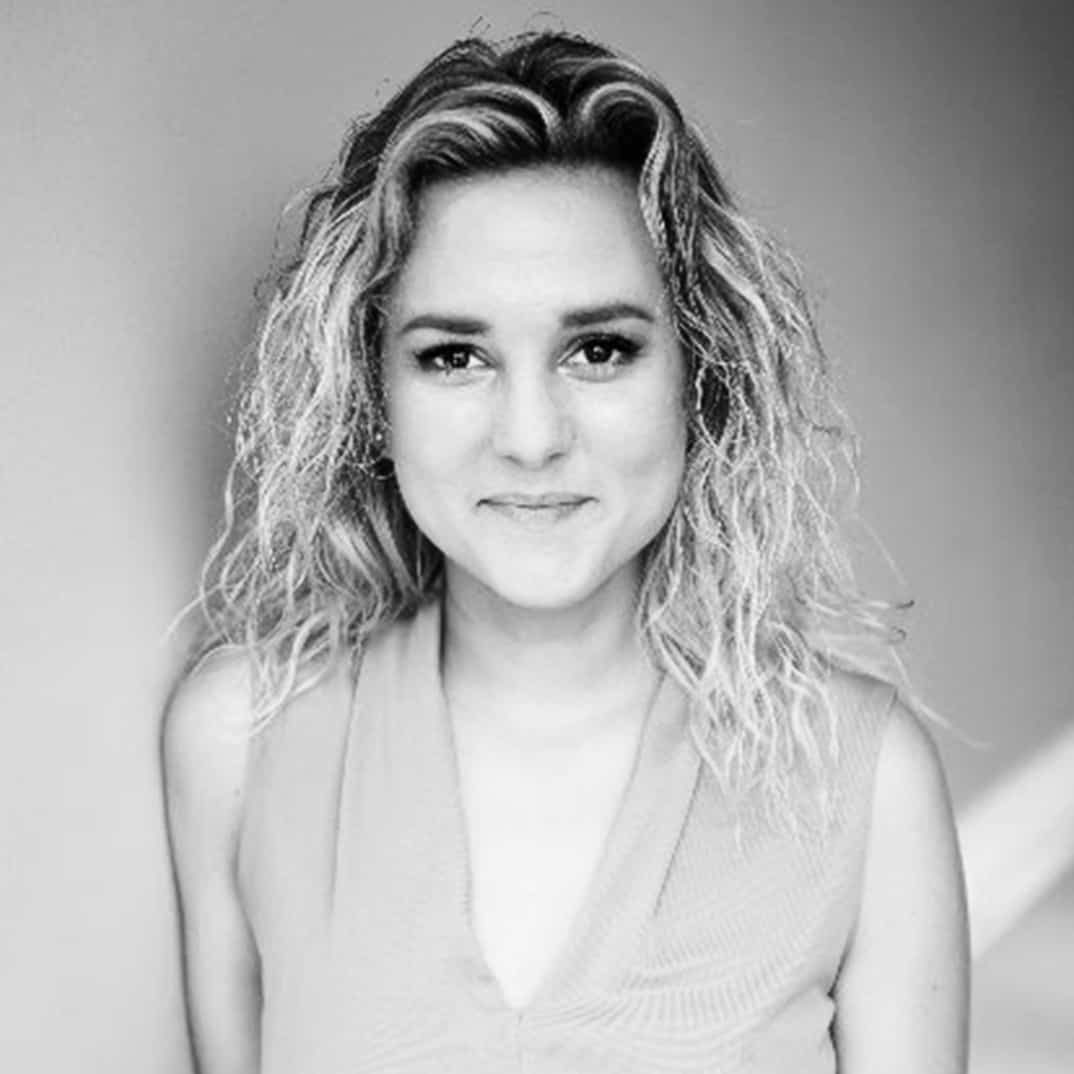 Best-Selling Author & Daughter of Vice President Mike Pence
Charlotte Pence is a best-selling author & the daughter of Vice President Mike Pence. She is a current contributor to Lightworkers.com and her work has been published in The Washington Times, Glamour magazine and featured in US Weekly, among other major media outlets. A graduate of DePaul University with a BA in Digital Cinema Screenwriting and English, Charlotte contributed writing and production skills to the Emmy Award-winning documentary Fleeced (WFYI Productions). Charlotte currently attends Harvard Divinity School where she is a candidate for a Masters in Theological Studies, with an emphasis on religious themes in literature and culture..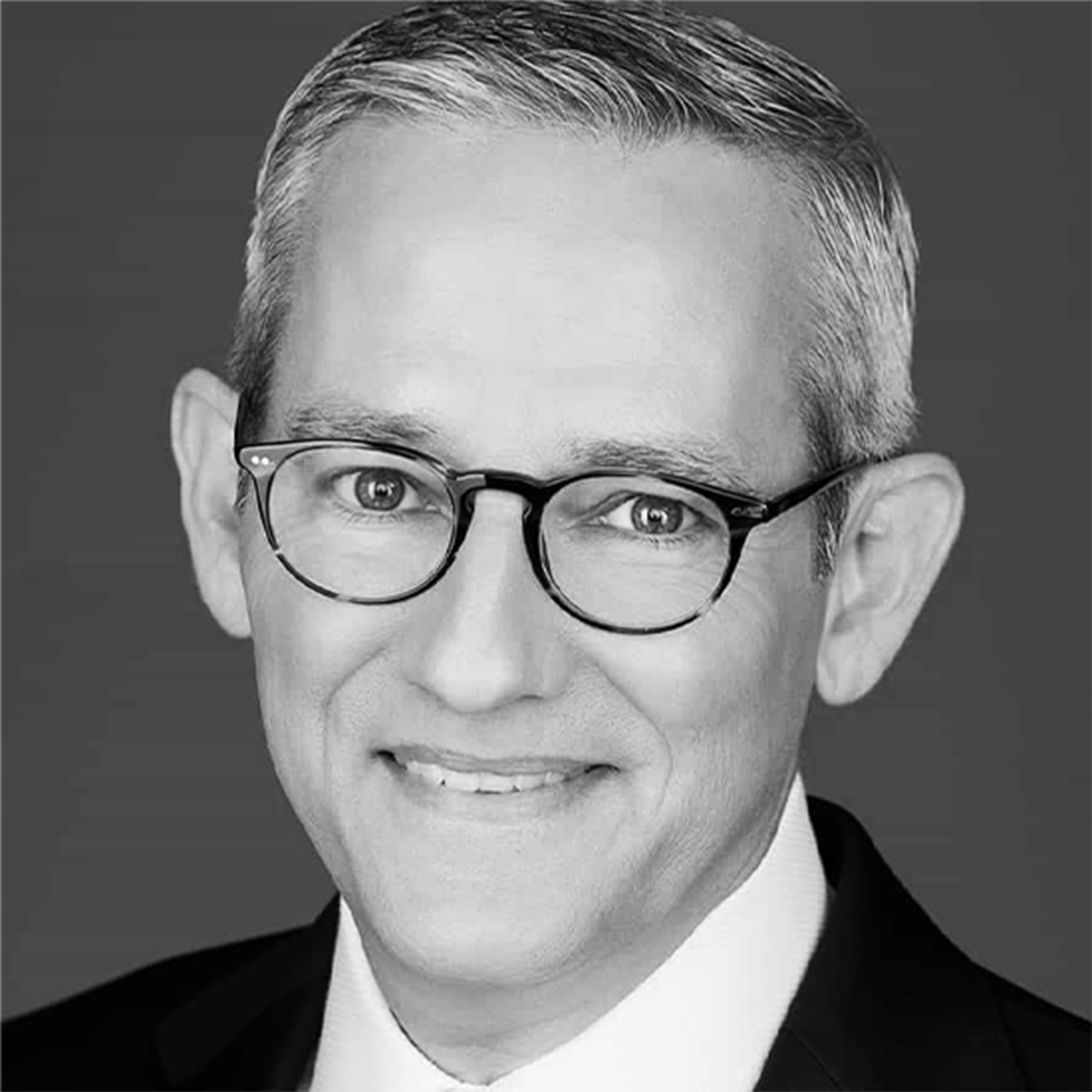 Founder and former CEO of 40 Days for Life
David Bereit started and led 40 Days for Life through its first decade, building it into the largest grassroots pro-life mobilization in the world. Bereit is an internationally sought after speaker, media spokesperson, bestselling author, and strategic advisor to many top pro-life organizations.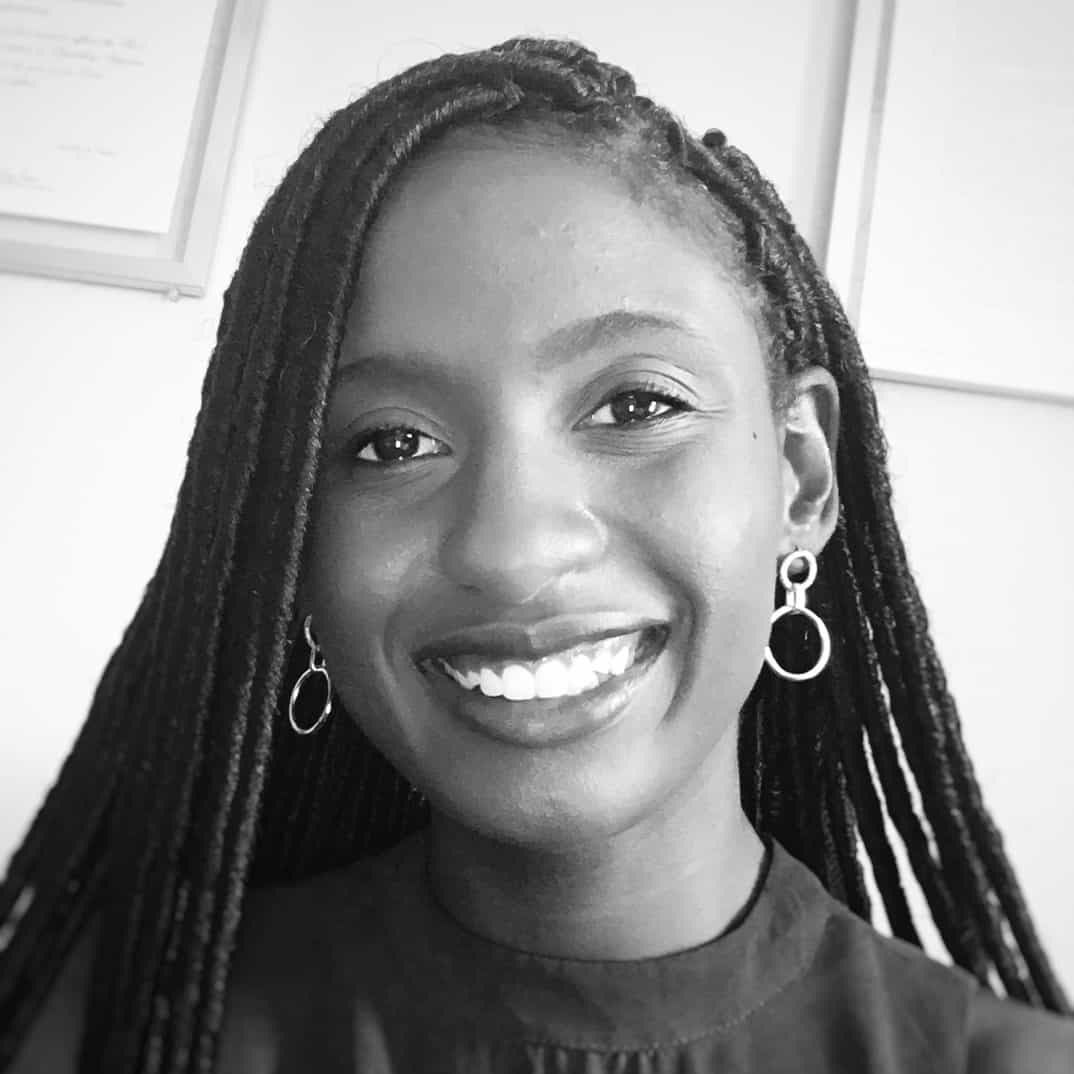 Director of Life, Culture and Women's Advocacy
Patrina Mosley serves as the Director of Life, Culture and Women's Advocacy at the Family Research Council. Her writings and research examine the sanctity of life and women's dignity issues in policy and culture.
Specifically, Patrina specializes in advocating for women in matters of abortion, sex trafficking, and pornography. From her policy analysis to cultural commentary, her goal is to motivate others to action from a biblical worldview.
Her commentary has been featured in the New York Times, Washington Examiner, The Hill, Townhall, The Federalist, The Daily Signal, The Christian Post and more. She has also testified in state legislatures on fetal pain in abortion, and the influence pornography has to normalize violence against women as well as its effect in increasing the demand for sex trafficking.
Before her current role, Patrina served as Family Research Council Action's Assistant Director where she walked alongside state and federal campaigns for endorsement. Combining her passion for elections and educating voters, she oversaw numerous grassroots projects to lead endorsed candidates of faith, family, and freedom to victory.
Former American Football Player
Matthew Birk is a former American football center. He was drafted by the Minnesota Vikings in the sixth round of the 1998 NFL Draft, and later played for the Baltimore Ravens. He played college football at Harvard. Birk is a two-time All-Pro, six-time Pro Bowl selection, and one-time Super Bowl champion. Birk is a powerful voice for Life, raising awareness of the value of the pre-born, and together with his wife both support pregnancy resource centers.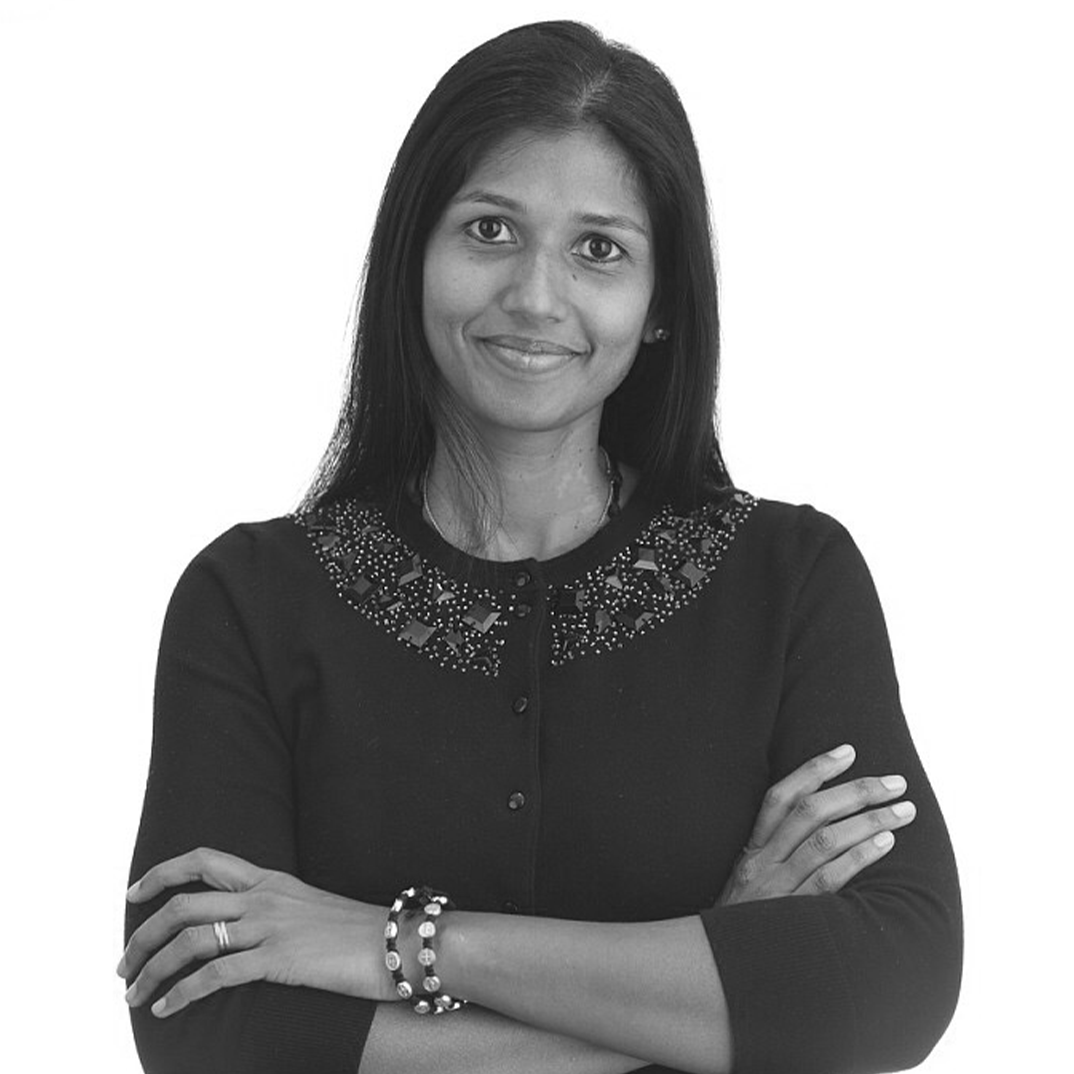 Dr. Monique Ruberu is a daughter of God, a wife to an amazing husband and a mother to five adorable kiddos (2 in heaven). She is a convinced Catholic and a Napro Technology Trained Pro Life Ob/Gyn.
Monique has a beautiful conversion story that she recently published titled "Rising with Roses." This book delves deep into her faith journey which brought her from a broken marriage to an amazing and precious relationship God. It also addresses many interesting life lessons that she learned along the way and now shares with her patients on a daily basis.
She co-leads two 40 days for life campaigns in downtown Philadelphia. She is a pro life advocate, trained sidewalk counsellor and public speaker. She loves to salsa dance, spend time with her Lord in mass and adoration, scuba dive, travel and love on her family.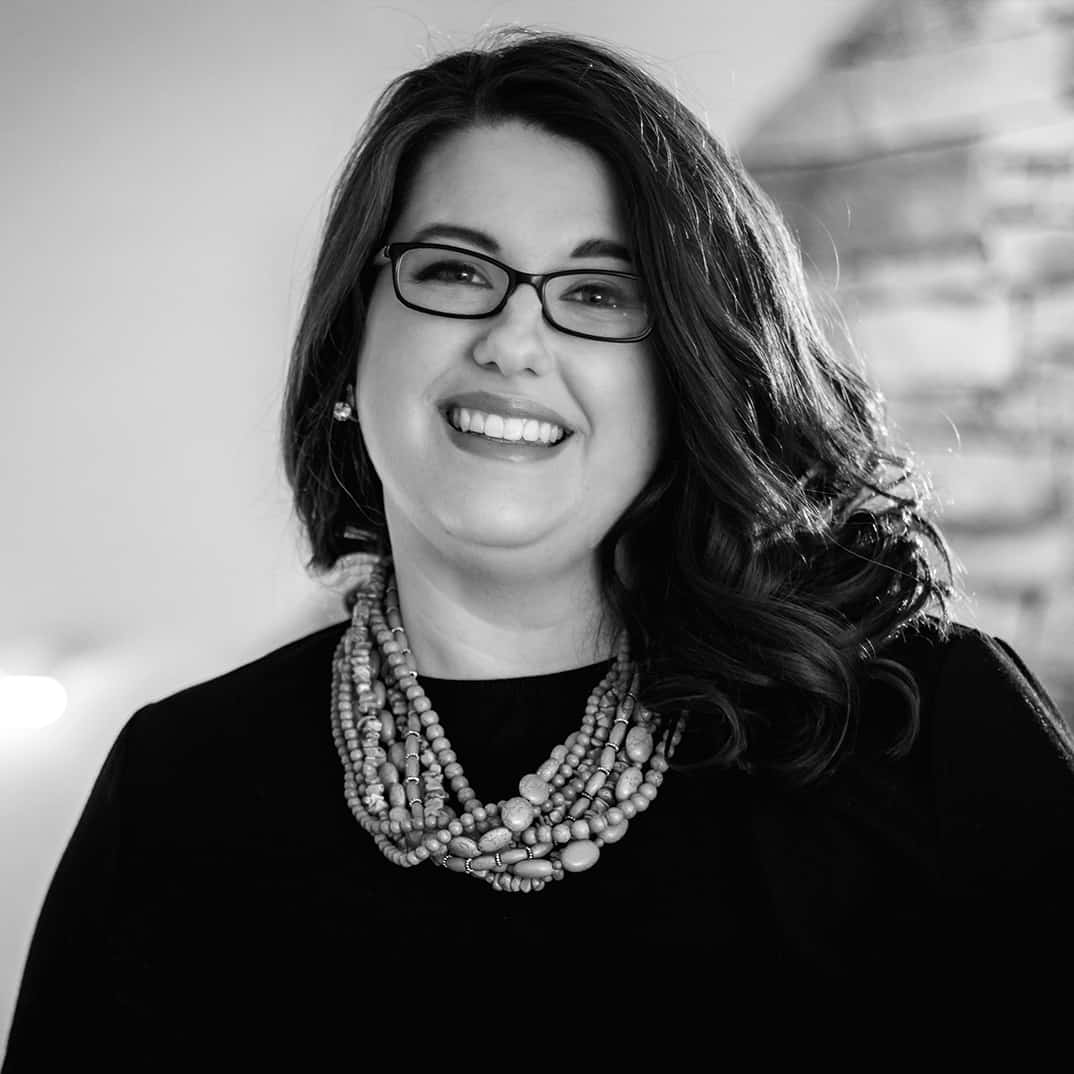 President Of Students for Life of America
Kristan Hawkins is a Christian, wife, mother, grassroots activist, author, speaker, and a human rights advocate. President of Students for Life of America, she was recruited in 2006 to launch Students for Life of America's full-time operation. Since then, she has built up a small organization made up of a few dozen student groups scattered around the country to a coordinated national team serving more than 1,200 Students for Life chapters in all fifty states. Under her leadership, Students for Life exists to abolish abortion by transforming our culture by recruiting, training, and mobilizing this pro-life generation, who are the direct targets of today's abortion industry. A frequent speaker and media analyst, Kristan's expertise includes abortion, feminism, disability advocacy and healthcare, as she navigates the social conditions and public policy that impacts the human rights issue of our day.​
A published author, Kristan wrote Courageous: Students Abolishing Abortion in this Lifetime. She has interviewed on Fox News, CNN, MSNBC, the Today Show, CBS, ABC, and HBO and has received the title, "One of the 4 worst anti-abortion misinformers," by Media Matters, a title of which she is very proud. Kristan regularly speaks at pro-life conventions and events across the United States including leading college campuses such as Yale, Harvard, Dartmouth, and UC-Berkeley.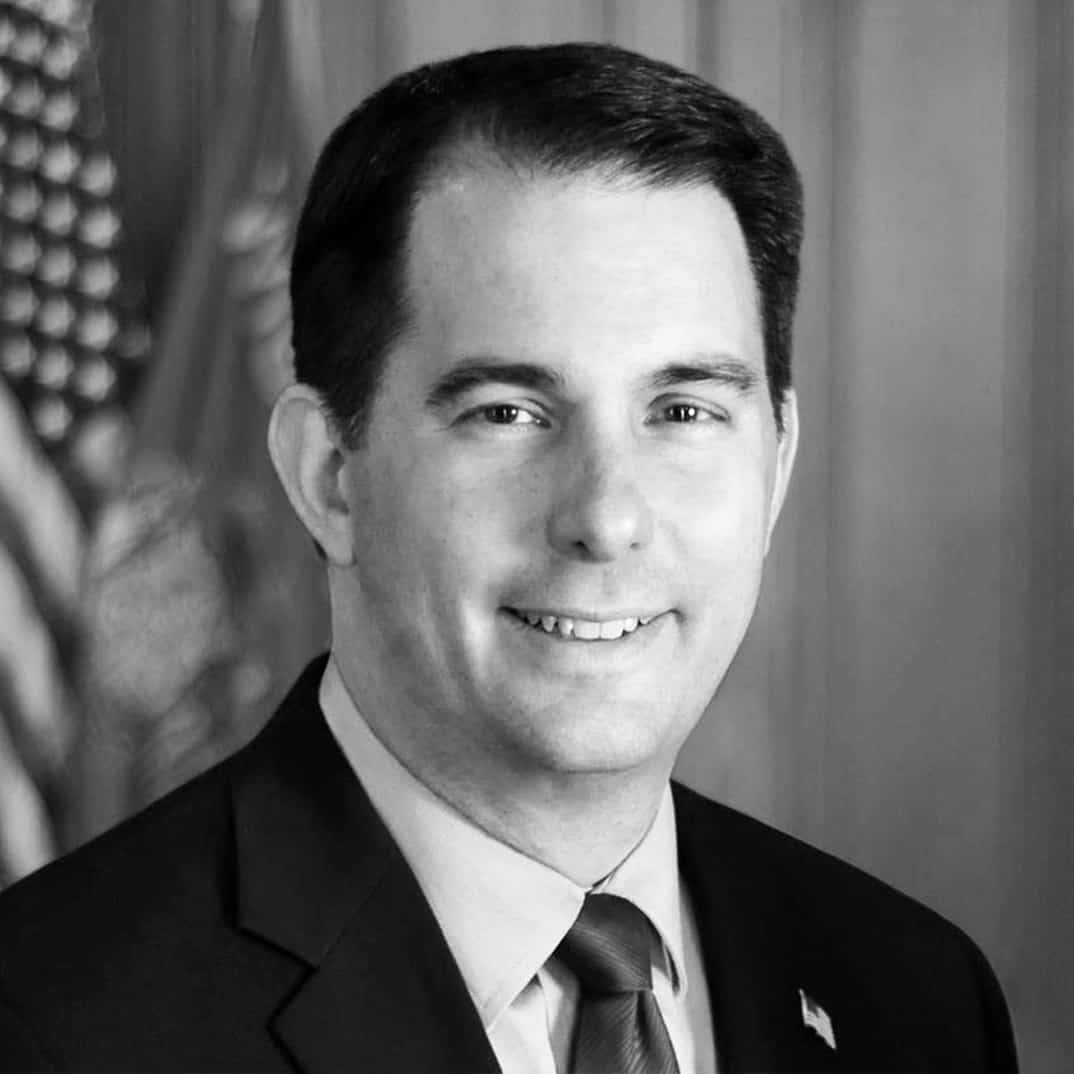 Scott Walker is an American politician who served as the 45th governor of Wisconsin from 2011 to 2019. A Republican, he was first elected governor in 2010, defeating an attempted recall in 2012 and being elected for a second term in 2014. He formerly served as Milwaukee County Executive and in the Wisconsin State Assembly.
Born in Colorado Springs, Colorado, Walker was raised in Iowa and in Delavan, Wisconsin, before attending Marquette University. While in school, he worked for IBM before leaving his senior year to take an opportunity to work full-time in finance and development for the American Red Cross. In 1993, Scott was elected to the Wisconsin State Assembly. Then, in 2002, he became the first Republican elected Milwaukee County Executive. Voters in the overwhelmingly Democrat county re-elected Scott by increased margins in 2004 and 2008 because he kept his promises to continuously reform county government and put taxpayers first.
On January 3, 2011, Scott Walker was inaugurated as the 45th Governor of Wisconsin. One of his first reforms, Act 10, helped eliminate the state's $3.6 billion budget deficit without raising taxes or cutting health care for those in need. It gave schools and local governments the tools to balance budgets without the massive layoffs seen in other states.
On June 5, 2012, Scott Walker became the first Governor in American history to survive a recall election. He received both more votes and a higher percentage of the vote than in his 2010 election, proving again that Wisconsinites want leaders in office who keep their promises. On November 4, 2014, Scott was re-elected to a second term.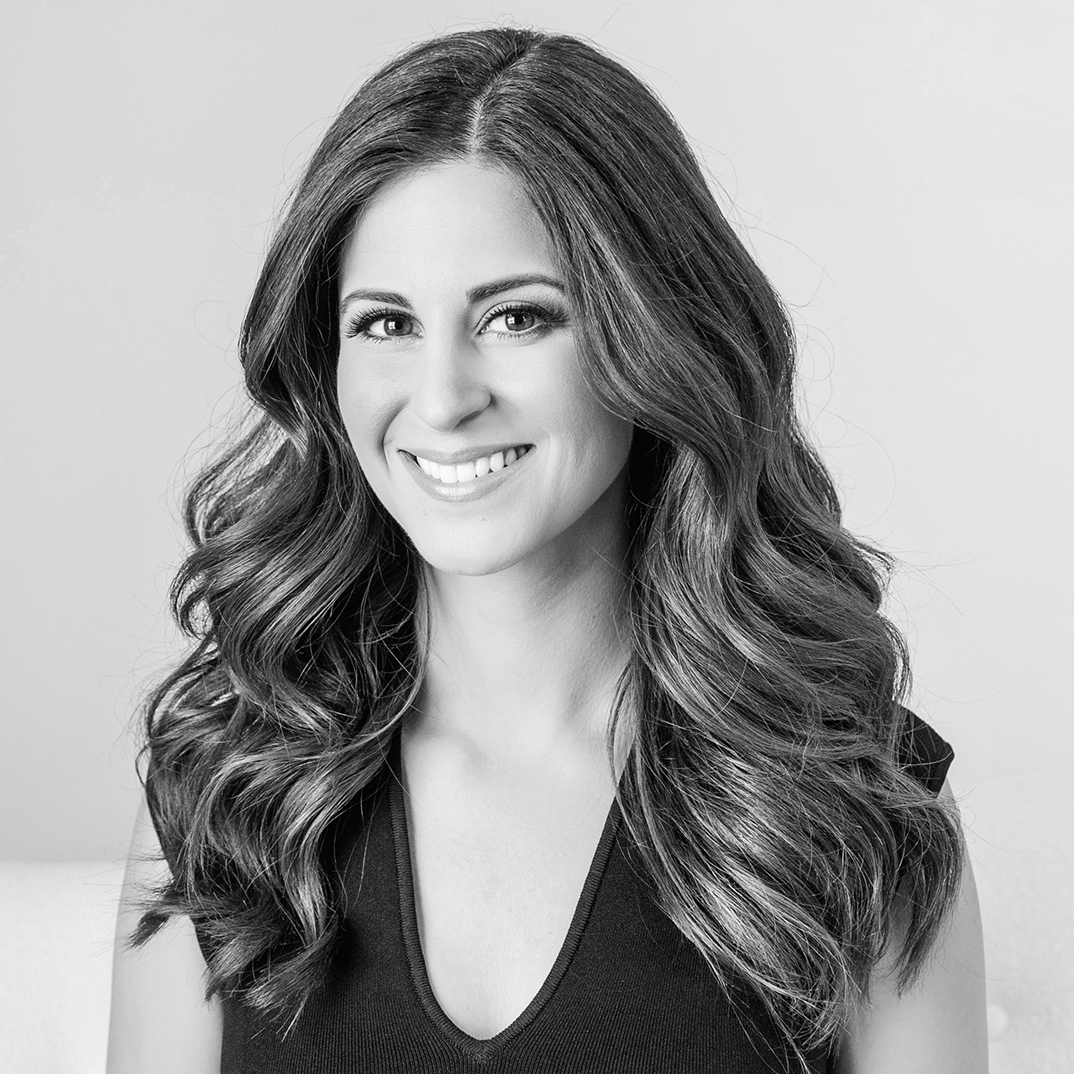 President of Live Action (Video Speaker for the Summit)
Lila Rose is a speaker, writer, podcast host, and human rights activist. Lila founded and serves as president of Live Action, a media and news nonprofit dedicated to ending abortion and inspiring a culture that respects all human life. Live Action's groundbreaking news coverage and compelling videos reach several million people online every week. Lila is the host of "The Lila Rose Show," a podcast that tackles faith, relationships, culture and politics.
Lila also speaks internationally on faith, family and cultural issues, and has addressed members of the European Parliament and the United Nation's Commission on the Status of Women. Lila has been named among the National Journal's "25 Most Influential Washington Women Under 35," and Christianity Today's "33 under Thirty-Three." A native of the San Francisco Bay Area, Lila and her husband reside in Los Angeles.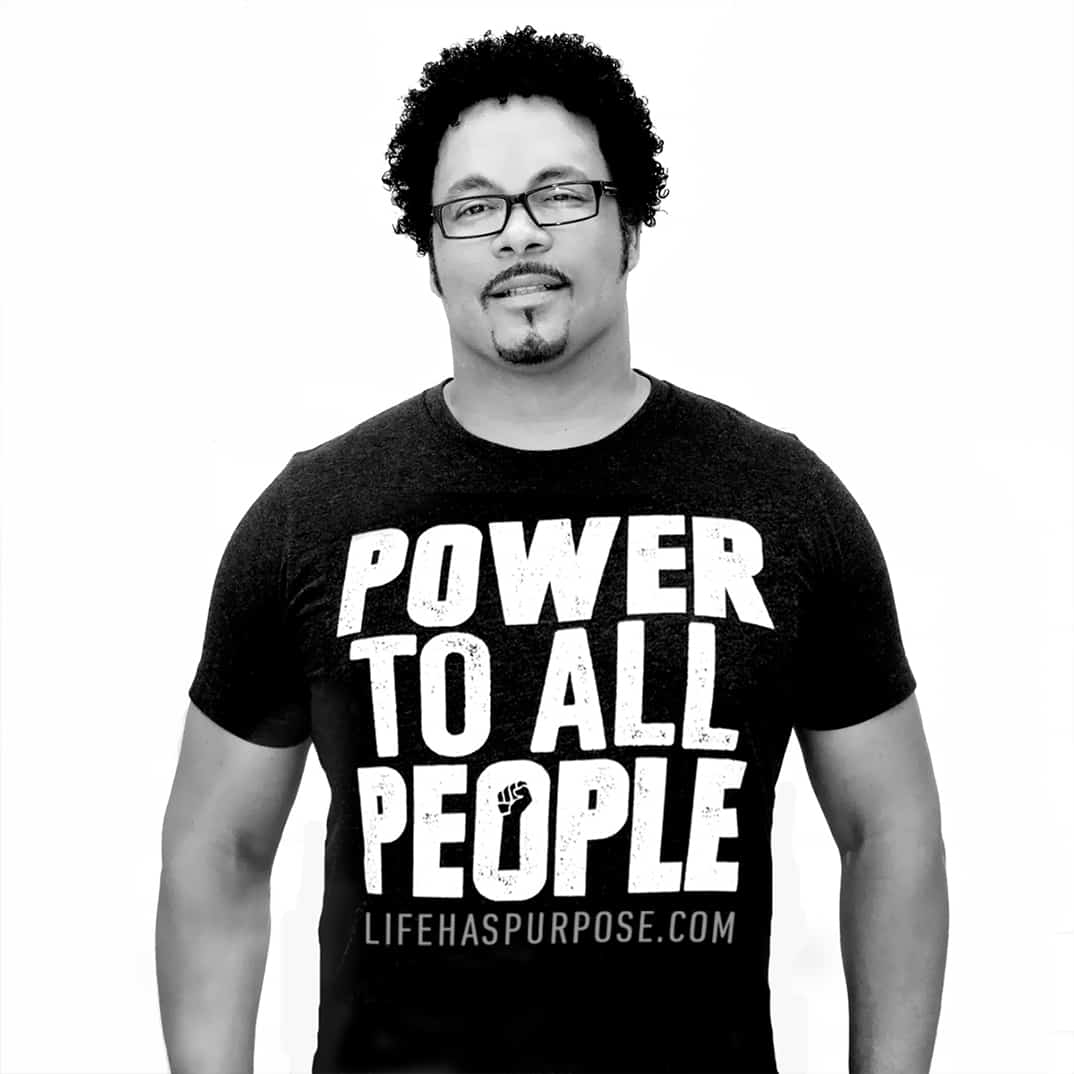 co-founder of RadianceFoundation.org
Ryan Bomberger is an Emmy® Award-winning creative professional, international public speaker, columnist, factivist, and author of the powerful book, Not Equal: Civil Rights Gone Wrong. He is also the co-founder of RadianceFoundation.org, a life-affirming organization based on the belief that every human life has purpose. Ryan has a rather unique perspective of the innate nature of purpose. He is one of ten children who were adopted and loved in a racially diverse family of fifteen. Today, as an adoptee and adoptive father, he enjoys boldly illuminating the intrinsic worth we all possess.
He and his wife, Bethany, founded The Radiance Foundation to extensively research and creatively present challenging social issues through ad campaigns, multimedia talks, fearless journalism, and compassionate community outreaches. From keynotes at renown locations like Harvard, Princeton, Columbia Law School, University of Notre Dame, Ireland's Trinity College, March for Life DC, March for Life UK, Capitol Hill briefings, and hundreds more events here and abroad, Ryan is passionate about helping to build a culture that values Life in all of its stages.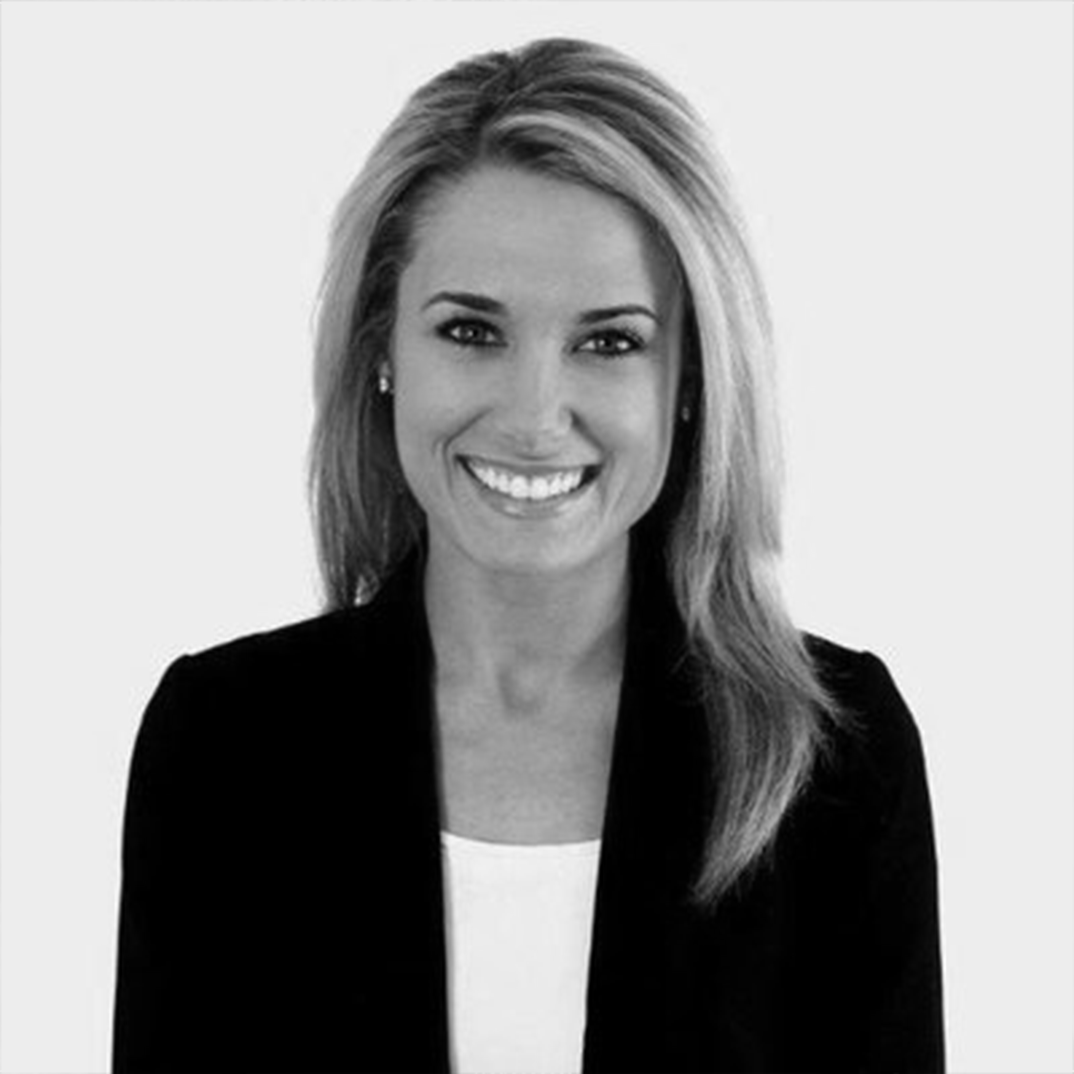 Director of External Affairs - Live Action
Alison is the Director of External Affairs at Live Action, a national non-profit working to educate on abortion and the humanity of the preborn. In this role, Alison handles media, government relations, Live Action's Ambassador Program, and travels sharing Live Action's mission.
Alison previously served at Alliance Defending Freedom and Concerned Women for America. Her work has been featured on Fox News, ABC, NPR, CBN, and other media outlets. Her work has been published in National Review Online, World Magazine, The Federalist, and The Blaze. Alison was named to Red Alert Politics "30 under 30" list and Christianity Today's Reader's Choice "33 under 33.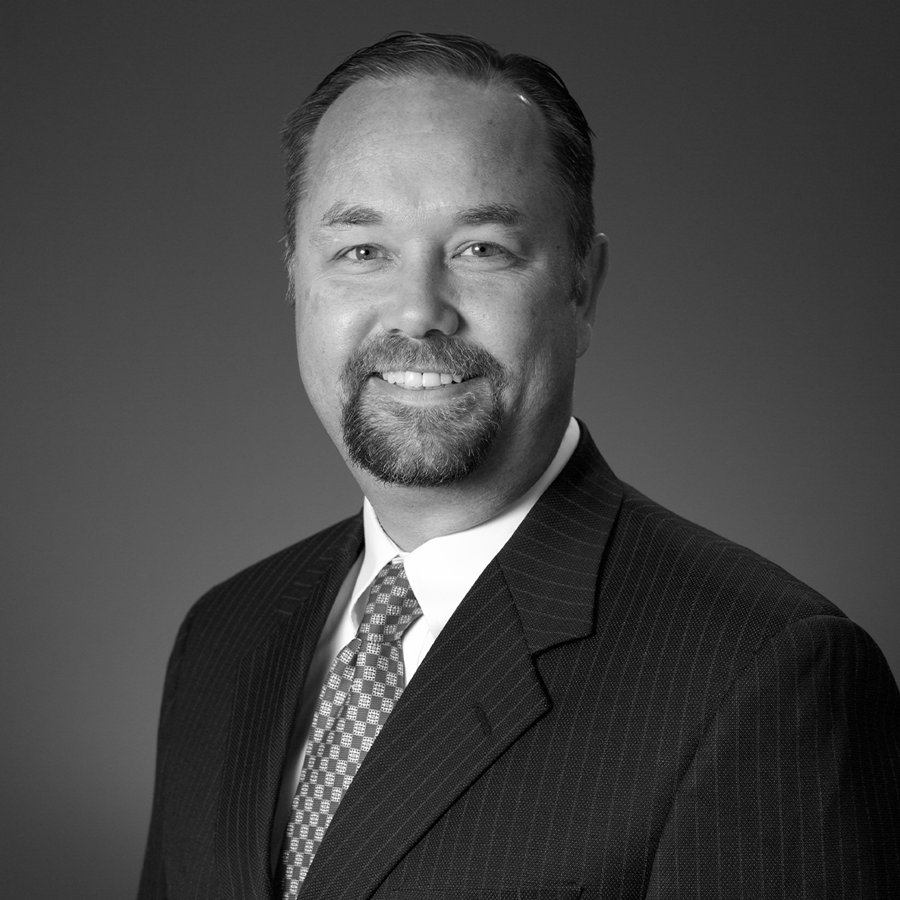 Director of the Center for Academic Freedom
Tyson C. Langhofer serves as senior counsel and director of the Center for Academic Freedom with Alliance Defending Freedom. Langhofer has represented college students and student organizations throughout the country in defending their freedom of speech, freedom of association, and free exercise of religion. In Young Americas's Foundation v. Covino, he successfully represented YAF, Ben Shapiro, and California State UniversityLos Angeles students in a lawsuit against university administrators for First Amendment violations—when they allowed a mob of professors and students to physically block students from attending Shapiro's scheduled speech on the campus. In Grace Christian Life v. Woodson, he successfully represented a religious student group at North Carolina State University in a lawsuit against administrators for violating their First Amendment freedoms when they prevented students from discussing religious topics because they did not acquire the university's pre-approval.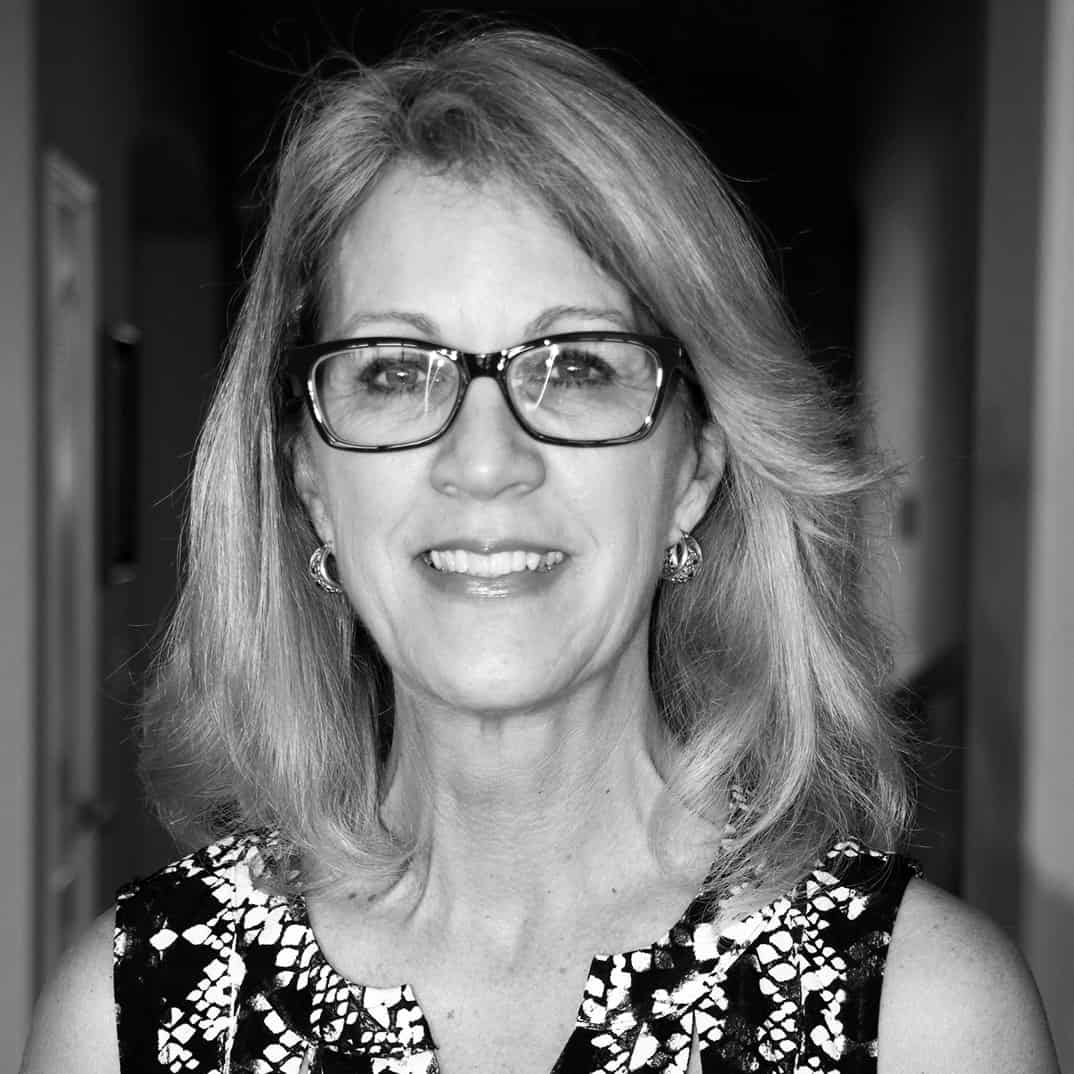 Jennifer Lahl, R.N., M.A.
Ms. Lahl is founder and president of The Center for Bioethics and Culture Network. Lahl couples her 25 years of experience as a pediatric critical care nurse, a hospital administrator, and a senior-level nursing manager with a deep passion to speak for those who have no voice.
Lahl's writings have appeared in various publications including Cambridge University Press, the San Francisco Chronicle, the Dallas Morning News, and the American Journal of Bioethics. As a field expert, she is routinely interviewed on radio and television including ABC, CBS, PBS, and NPR.
She is also called upon to speak alongside lawmakers and members of the scientific community, even being invited to speak to members of the European Parliament in Brussels to address issues of egg trafficking; she has twice addressed the United Nations during the Commission on the Status of Women on egg and womb trafficking.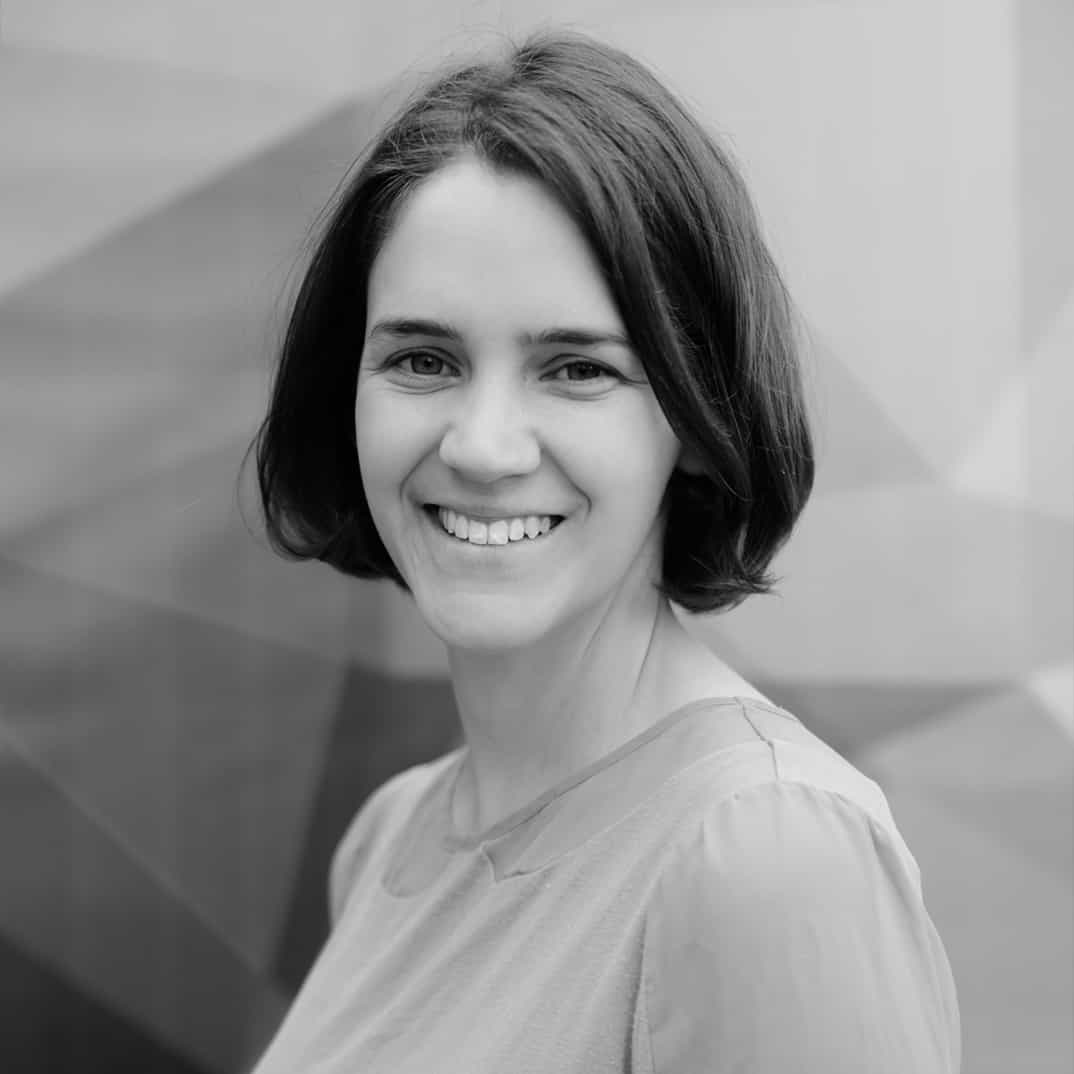 Associate Scholar, Charlotte Lozier Institute
Katrina Furth, PhD specializes in communicating neuroscience concepts with non-scientific audiences. Since graduating with a PhD in Neuroscience from Boston University, she has worked as an adjunct professor at Marymount University in Arlington, Virginia, and an associate scholar at the Charlotte Lozier Institute, which promotes science and statistics for life.
Dr. Furth enjoys educating scientists and non-scientists alike about brain development and leads seminars and talks about the neuroscience of the unborn. She believes that as people come to understand more about embryonic and fetal development, they will be more likely to support life-affirming policies.
Journalist Sue Ellen Browder writes from Lander, Wyoming, home of Wyoming Catholic College. An award-winning investigative reporter, Sue Ellen has spoken on a panel for women's empowerment at the United Nations and has appeared on the Today Show, Oprah, EWTN News Nightly, and hundreds of radio talk shows.
As a freelance writer for many women's magazines, including Cosmopolitan, New Woman, and Woman's Day, she's had a lifetime of experience with the women's movement as it unfolded in the media, both on the public stage and behind the scenes. Her book Subverted: How I Helped the Sexual Revolution Hijack the Women's Movement (Ignatius Press) blows the whistle on the behind-the-scenes maneuverings that led to abortion and contraception being inserted in the National Organization for Women's "Bill of Rights" by a mere 57 people.
Her latest book, to be co-published in November by the Augustine Institute and Ignatius Press, is Sex and the Catholic Feminist. The title of her inspiring talk: "Why the Pro-Life Movement is the Authentic Feminist Movement of the 21st Century."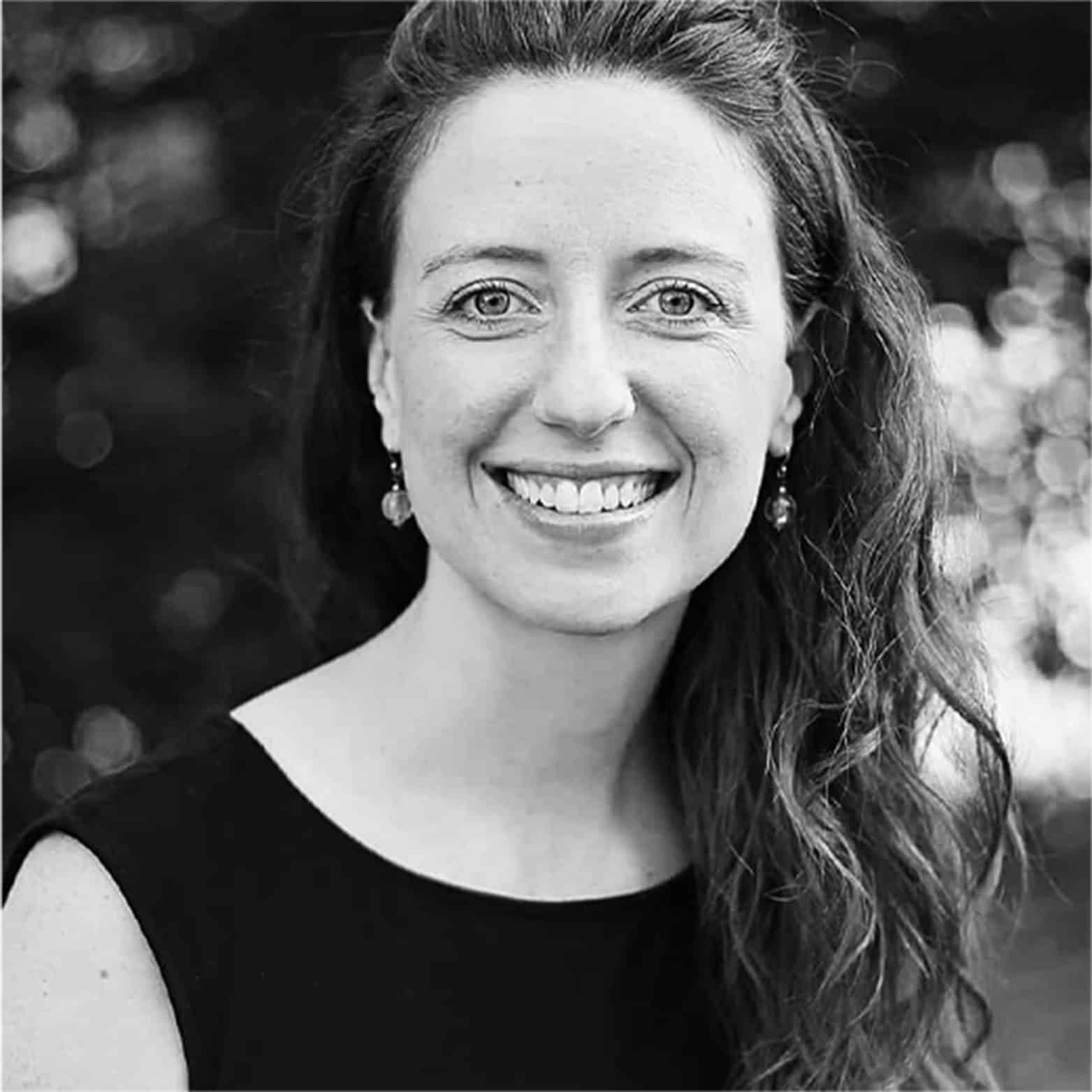 Stephanie Gray is an international pro-life presenter from Vancouver, Canada, who has traveled North America, Central America, and Europe speaking almost 1,000 times over two decades to vast and varied crowds, including medical, legal, political, and university audiences.
In 2017 she spoke for the series "Talks at Google," presenting at Google headquarters in Mountain View, CA, on the topic "Abortion: From Controversy to Civility." The Youtube recording went viral and is part of the 200 popular uploads out of more than 4,000 "Talks at Google." Stephanie is also a writer, having authored the book "Love Unleashes Life: Abortion and the Art of Communicating Truth."
She holds a Bachelor of Arts in Political Science from UBC in Vancouver, and a Certification, with Distinction, in health care ethics from the NCBC in Philadelphia. Learn more at loveunleasheslife.com.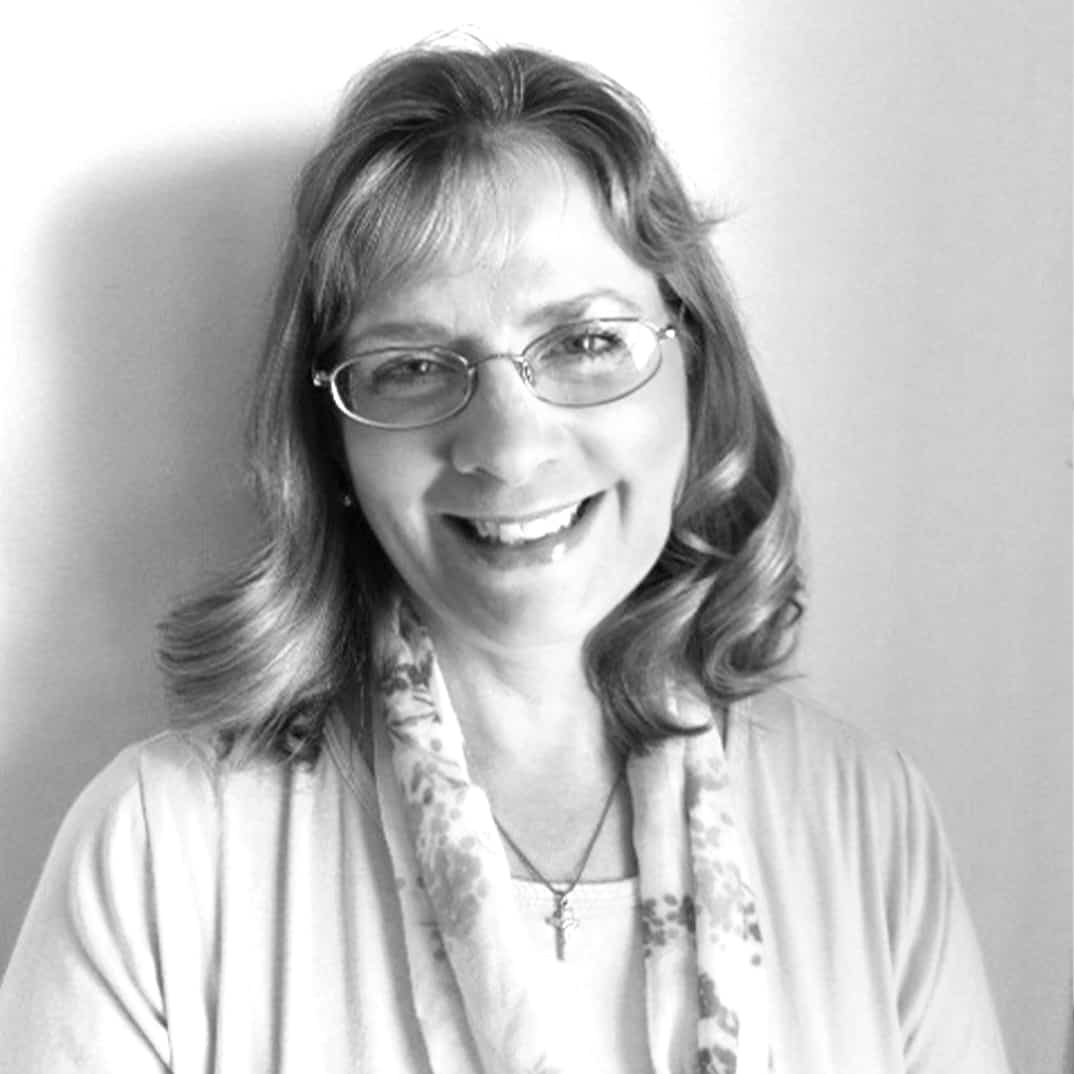 founder of Prenatal Partners for Life
Mary Kellett is the founder and director of Prenatal Partners for Life, a non-profit ministry that offers support, information and encouragement to families that receive an adverse diagnosis before or after the birth of their child.
Mary and her husband Don have 11 children, the youngest was Peter who had trisomy 18 and went home to heaven in August 2012.
Since 2005, PPFL has supported thousands of families in every state and 50 countries. For more information please visit www.prenatalpartnersforlife.org.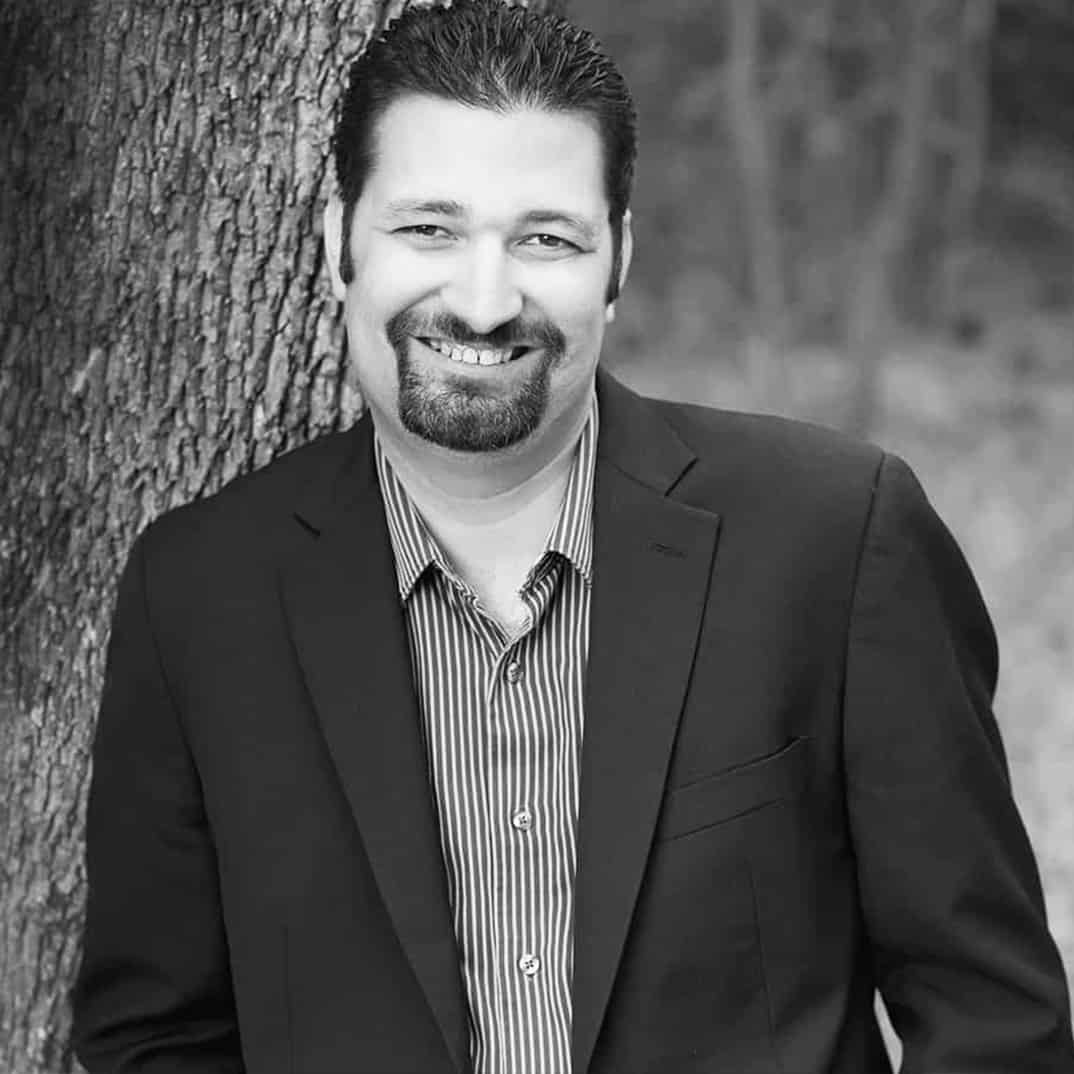 President of Equal Rights Institute
Josh Brahm is the president and co-founder of Equal Rights Institute. A sought-after speaker, Josh has spoken for more than 23,000 people in five countries and in 22 of the 50 states.
Josh's primary passion is helping pro-life people to be more persuasive when they communicate with pro-choice people. That means ditching faulty rhetoric and tactics and embracing arguments that hold up under philosophical scrutiny.
He has publicly debated leaders from Planned Parenthood, the National Abortion Rights Action League (NARAL), Georgians for Choice, and one of the leading abortion facilities in Atlanta.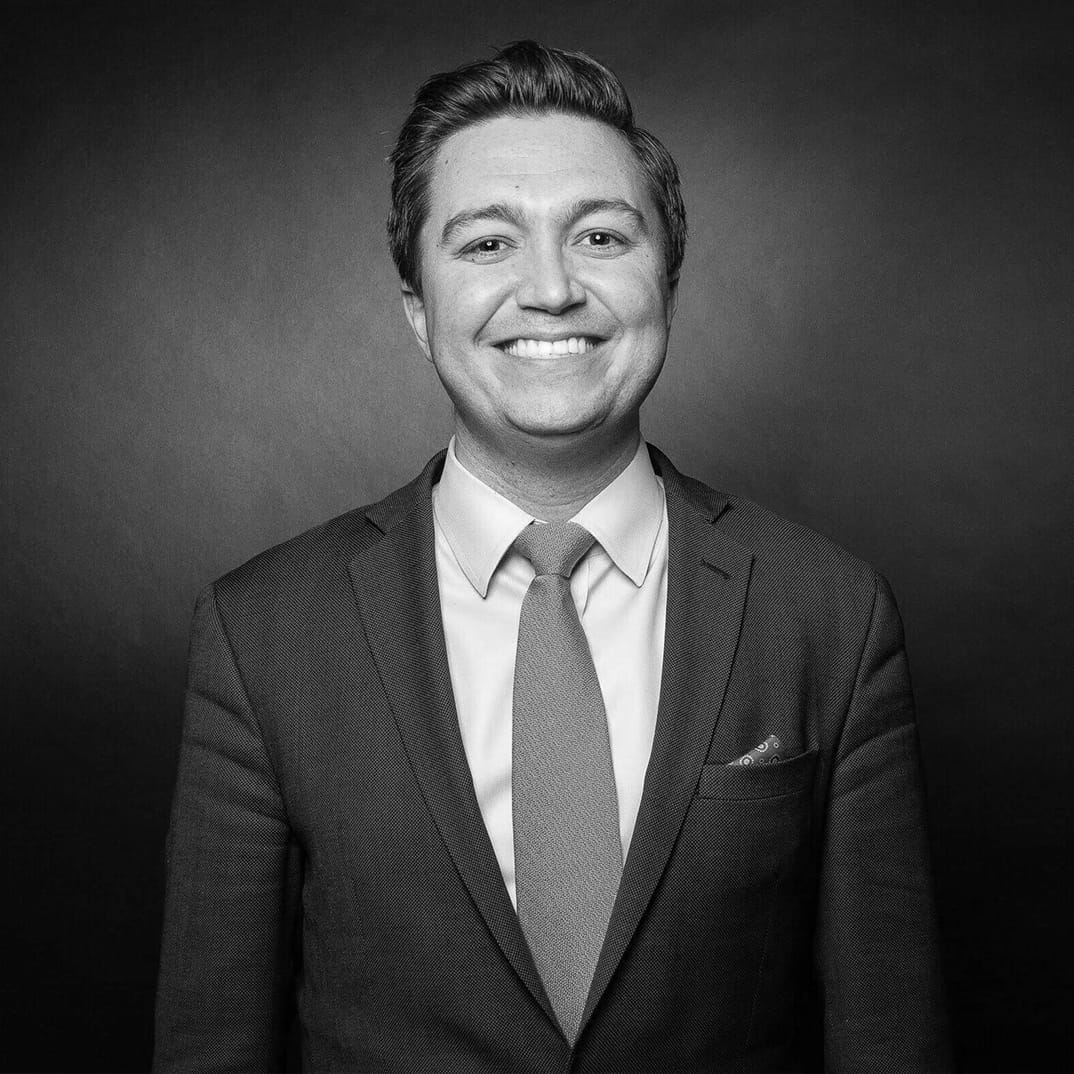 Executive Director of American Principles Project
Terry Schilling (@Schilling1776) is the executive director of American Principles Project, a conservative advocacy group in Washington, DC dedicated to advancing the American a Family through politics and public policy.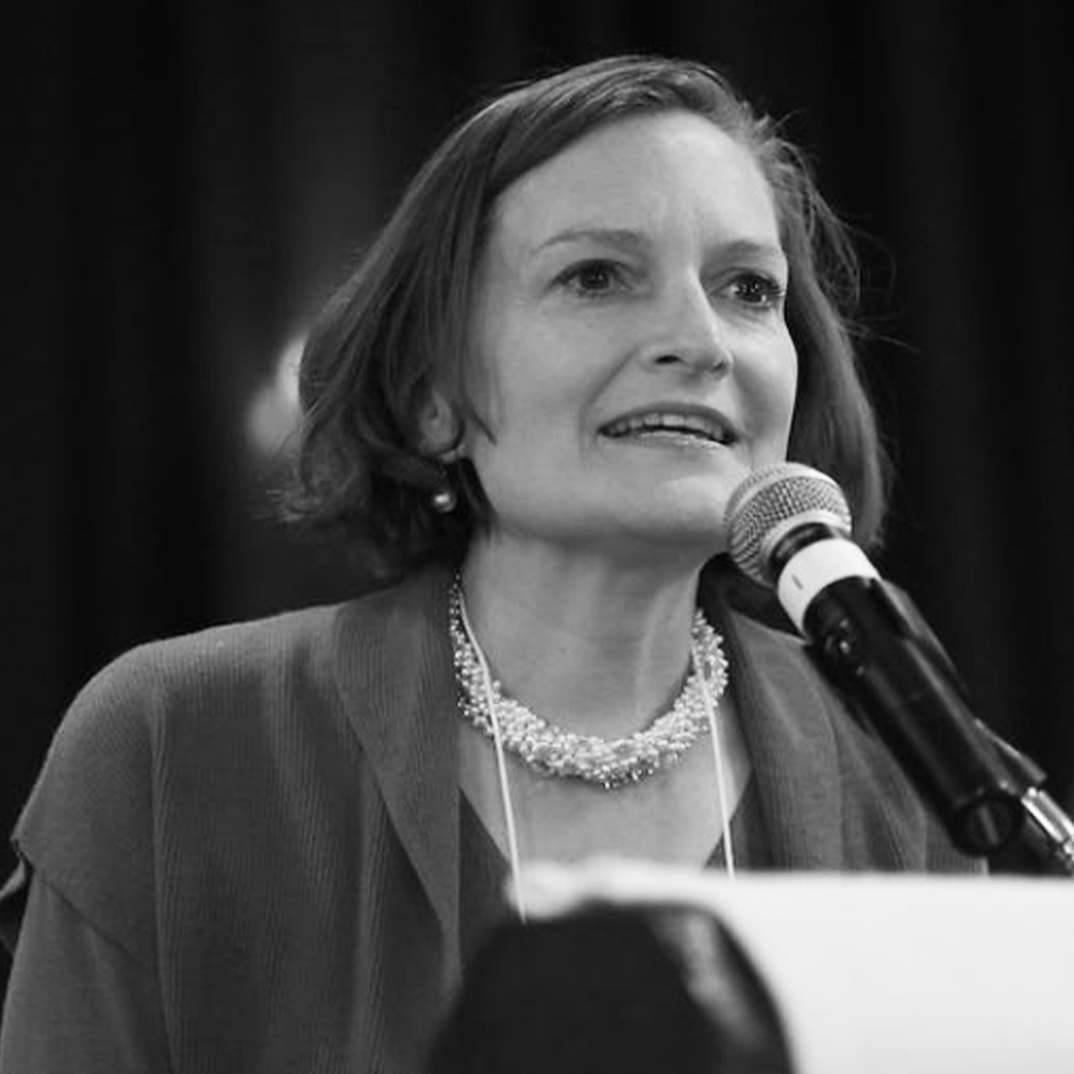 Anne Schlafly Cori is Chairman of Eagle Forum and has served on Eagle Forum boards of directors since 2008.
From 2012-16, Anne Cori was the regular guest host for "Eagle Forum Live", a weekly radio show on the Bott Radio Network, and she hosted fifty programs. She has emceed several Eagle Forum events over the years, including Eagle Council and Collegians.
Anne is the daughter of Phyllis Schlafly. She and her husband, Tom Cori, have hosted many candidate fundraisers in their home.
Anne has a B.A. in history from Georgetown University.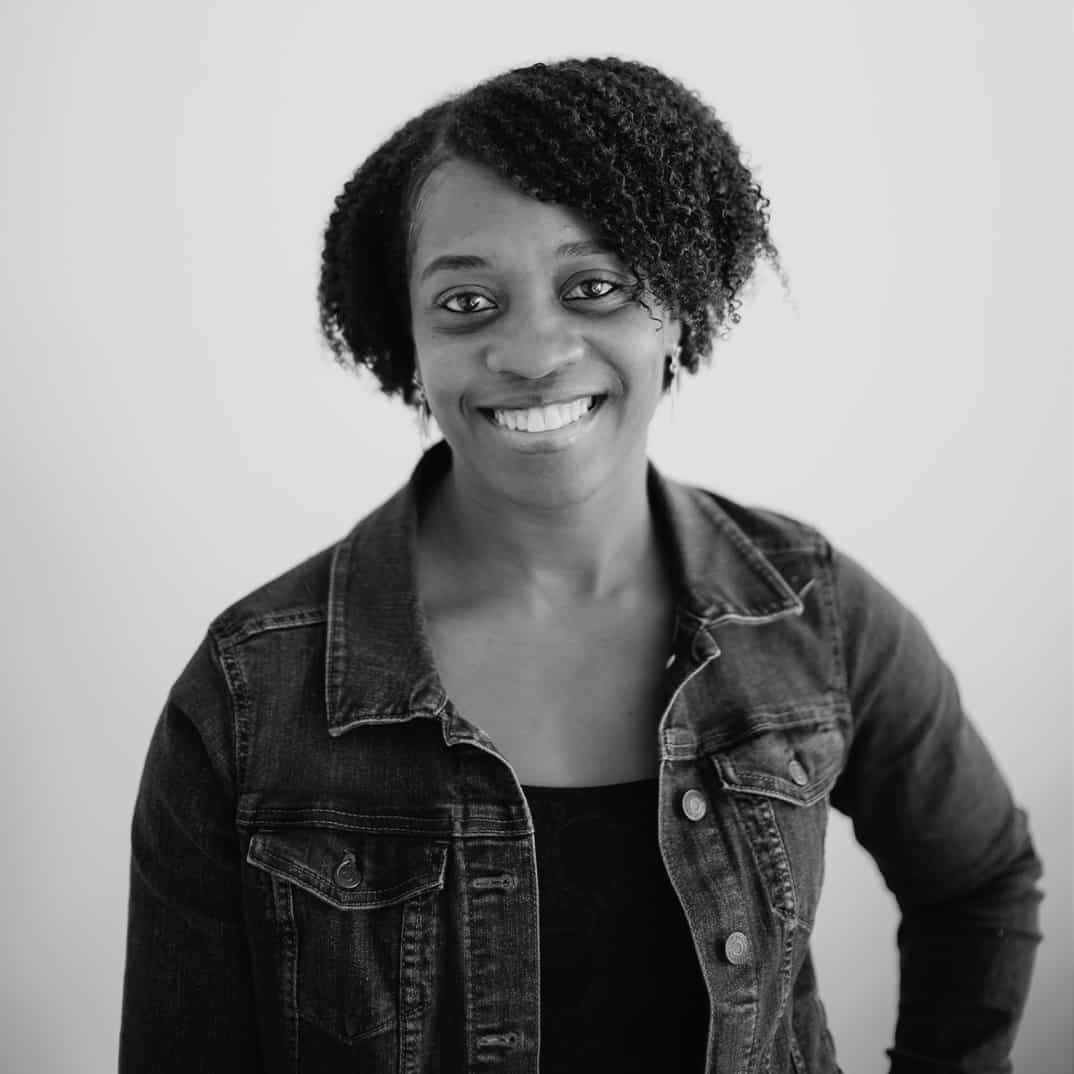 Founder of Relationships Matter
Toni is a Pro-Life speaker and the Founder of the Program, Relationships Matter. Toni shares her story of regret with transparency while leaving her listeners with hope.
Toni holds a bachelor's degree from West Chester University and her master's degree in Biblical Counseling from Summit University. She was the former Relationship Educator and Director of Relationship Education Program in the greater Philadelphia area for 6 years and has shared this program internationally in Africa and Israel.
Toni has been married to her wonderful husband Kris McFadden for 10 years and they have 4 beautiful children. She loves helping people see their worth and giving them hope through her own story, being an advocate for the unborn, being a stay at home mom, and spending time with her family.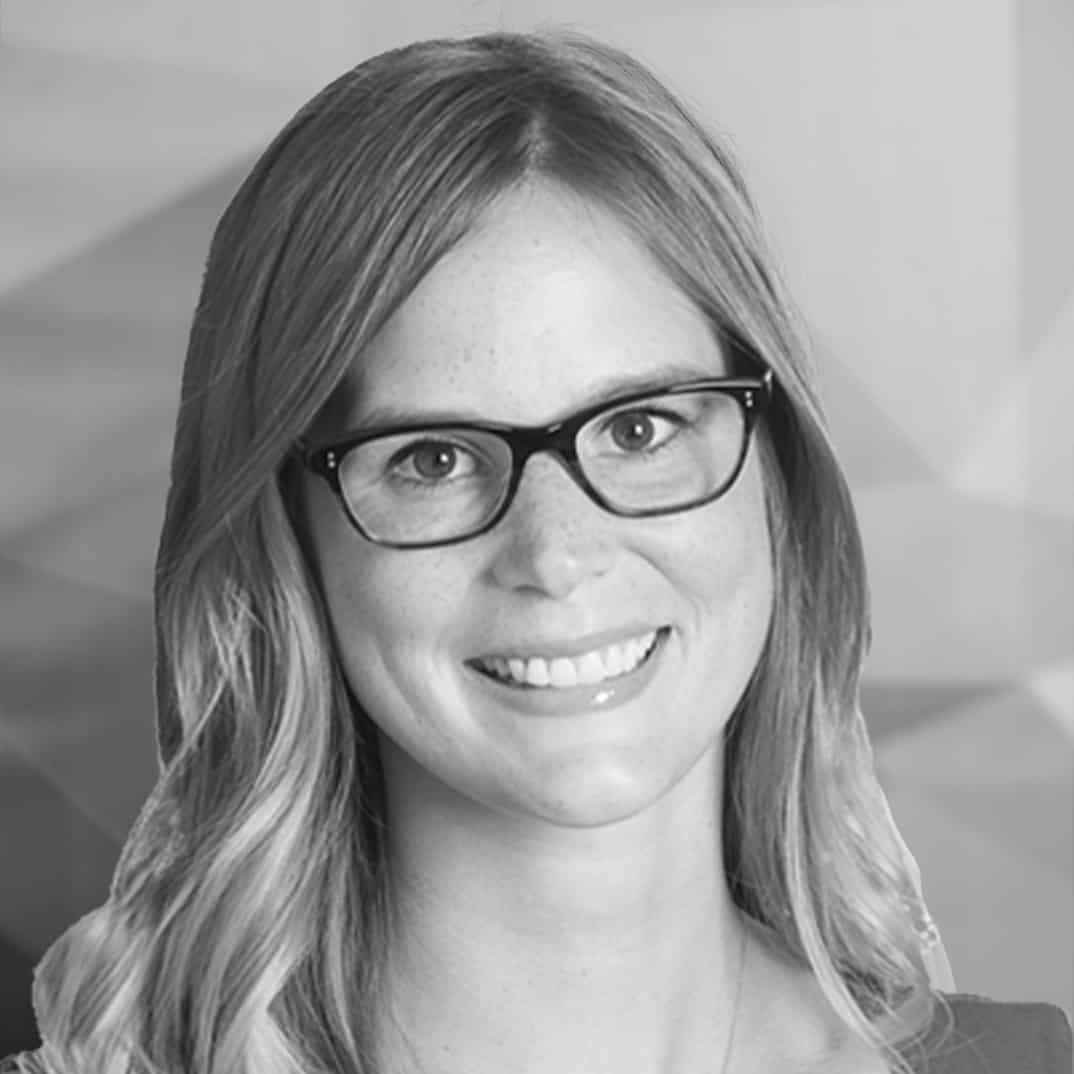 Senior Producer, The Heritage Foundation
Kelsey Bolar is a senior writer and producer at The Daily Signal, the multimedia news organization at The Heritage Foundation. Her work includes writing, reporting, podcasting, producing documentaries, and appearing on TV. She is the co-host of the weekly podcast, "Problematic Women," and is an editor of BRIGHT, a morning newsletter for women, by women.
In addition to her work with The Daily Signal, Bolar is a contributor to The Federalist, a visiting fellow with the Independent Women's Forum, and a senior fellow with The Steamboat Institute. She is a regular on Fox News and Fox Business, and in 2018, she was a featured speaker at the Conservative Political Action Conference (CPAC) on the panel, "#UsToo: Left Out by the Left." Before joining The Daily Signal, Bolar worked at Fox News in New York City.
She graduated from Lafayette College in Easton, PA, with a self-designed double major in international affairs and film and media in politics. Bolar, who grew up in Wilton, Conn., currently resides in Washington, DC, with her husband and her Australian shepherd, Utah. She balances her passion for politics with an affinity for yoga.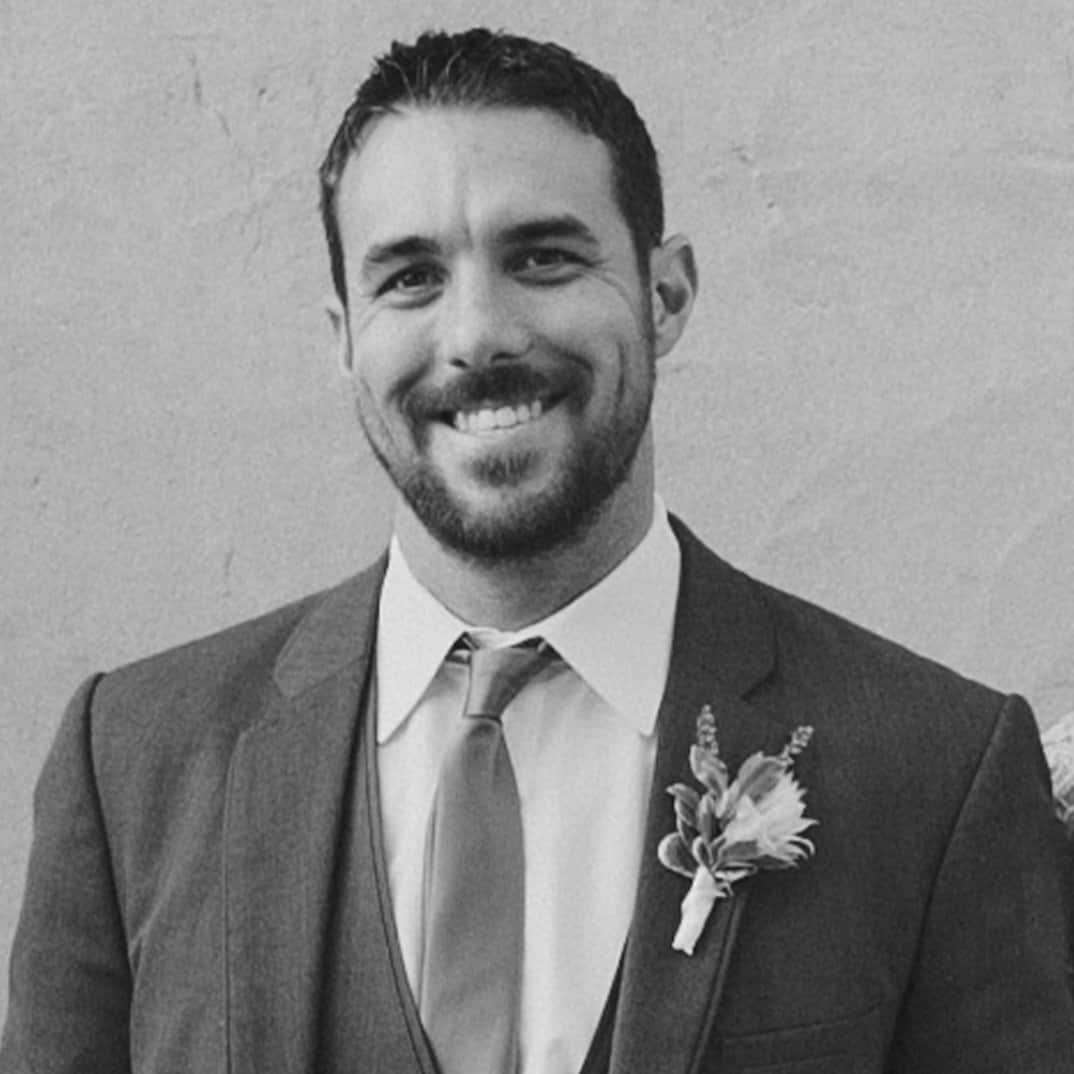 Campus Minister & Theology Teacher
Bobby Angel is a campus minister and theology teacher at an all-boys' Catholic high school in Anaheim, CA. Married in 2013, he and his wife Jackie have three beautiful children who won't let them sleep. Bobby and Jackie also have a video ministry through the Ascension Presents channel on YouTube, highlighting topics of faith, family, and the call to loving fruitfully.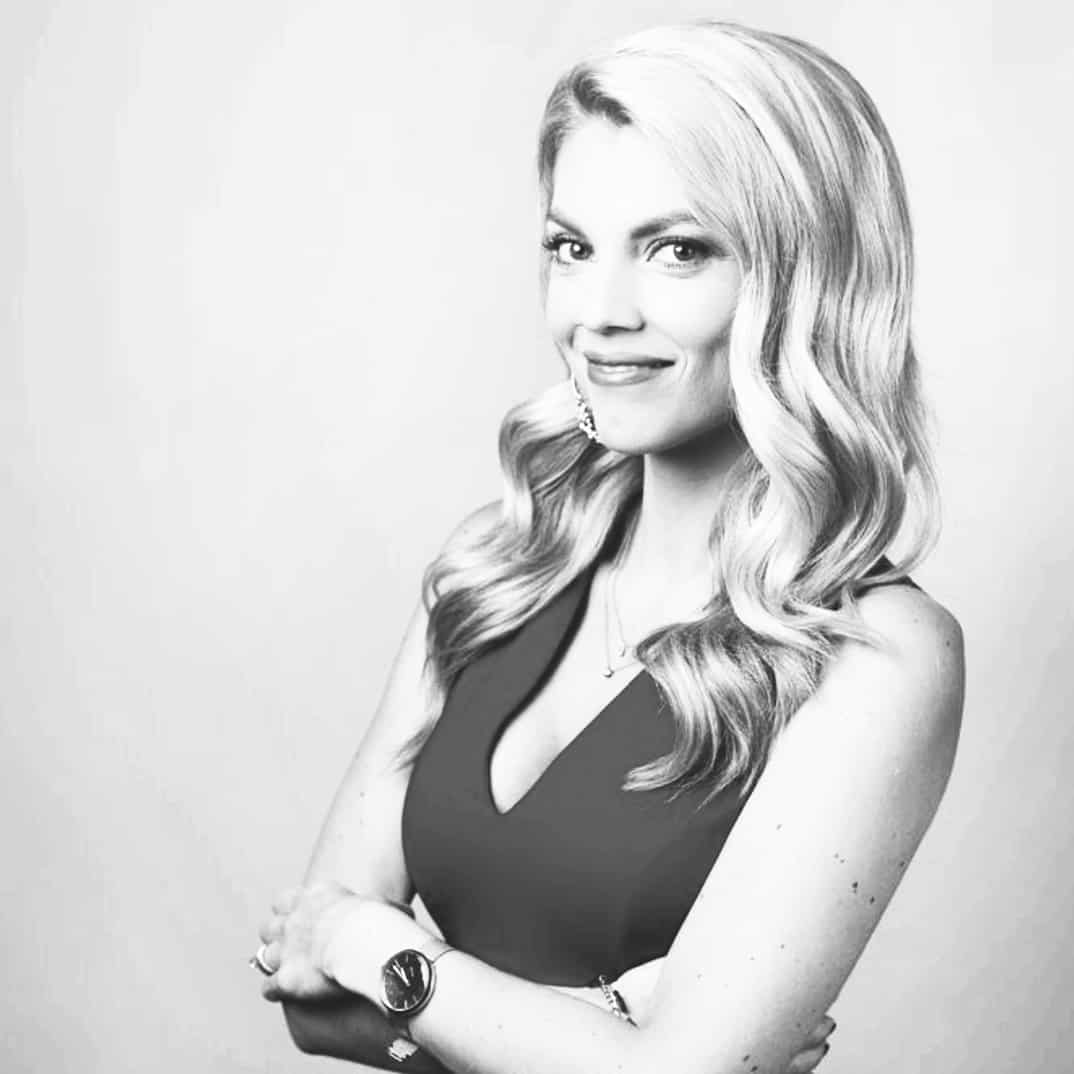 Host of "Tipping Point with Liz Wheeler", One America News Network
In April 2018, Liz was profiled by Politico magazine as a "titan of conservative media" along with Ben Shapiro, Sean Hannity, Laura Ingraham, Mark Levin, Tucker Carlson, Allie Stuckey, and Dana Loesch.
In August of 2016, Liz was named a top 10 "30 under 30" conservative rising star by Red Alert Politics. That same year, Liz spoke at CPAC and at the Steamboat Institute Freedom Conference. In 2017, she keynoted the Liberty Dinner for the Riverside Republican Party and in 2018, Liz delivered they keynote address for the Alaska Republican Party's state convention.
Liz's pithy, poignant three-minute Final Point videos, which air at the end of her nightly broadcast on OANN, rack up hundreds millions of views on social media every year.
Liz's book "Tipping Points: How to Topple the Left's House of Cards" was named a Publisher's Weekly National Bestseller in August of 2019.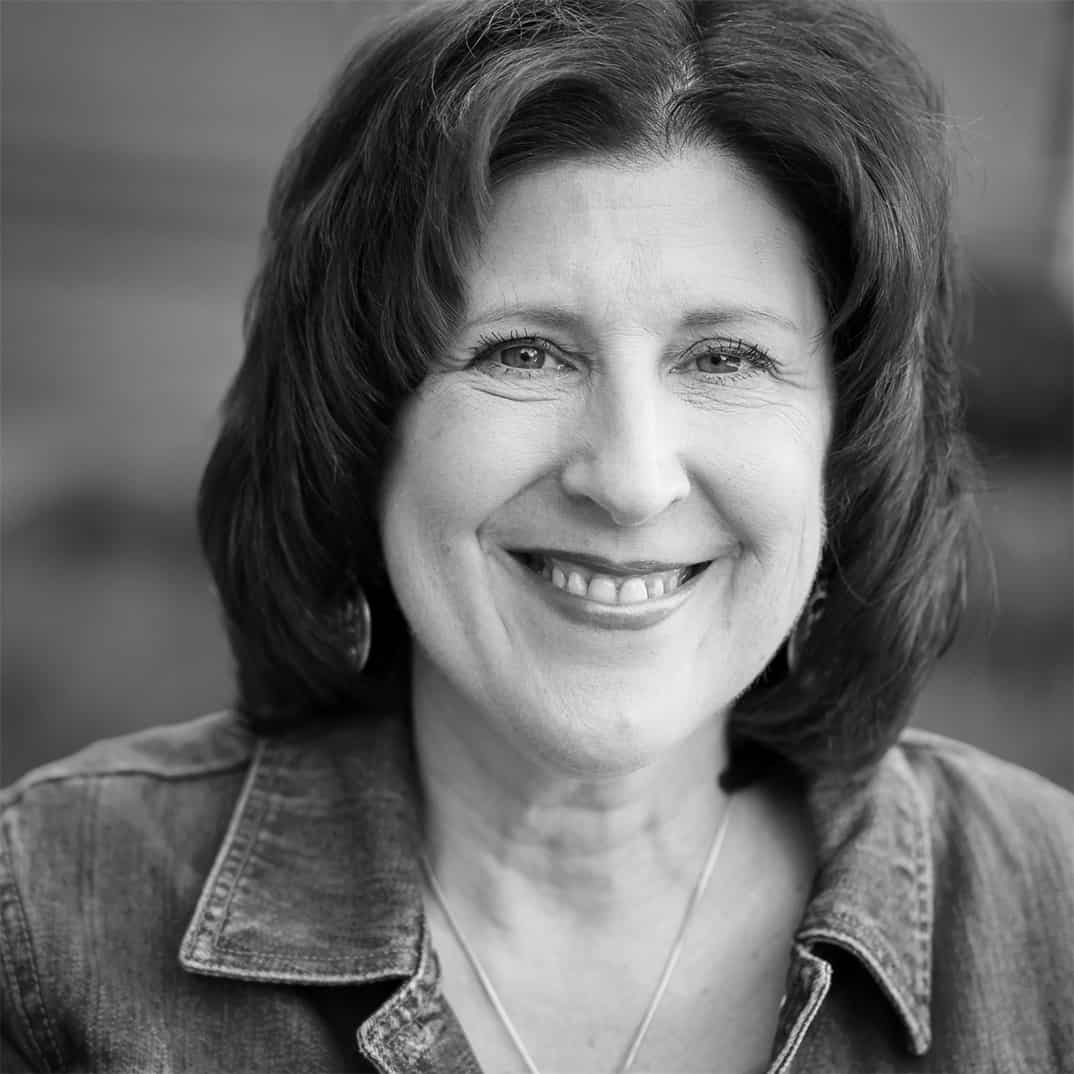 Service Line Director for Pregnancy Counseling and Domestic Infant Adoption Bethany Christian Services, Michigan
Dawn believes it is a privilege to come alongside women who are considering an adoption decision. She has worked in the field of unplanned pregnancy for 30+ years and now is the Director of Michigan Infant Adoption and Pregnancy Counseling. In 2009, MTV began following the story of one of Dawn's clients, documenting the pregnancy counseling and adoption placement by birth parents Catelynn and Tyler, in three reality shows: 16 & Pregnant, Teen Mom, and Teen Mom OG. These shows have exposed a new generation to the life-affirming option of adoption, the blessing of open adoption, and the ongoing journey through grief and loss. Dawn has spoken around the country on university campuses, sharing information about open adoption. Dawn is committed to serving staff and clients with excellence and joy! Dawn holds a Master's degree in social work from Eastern Michigan University.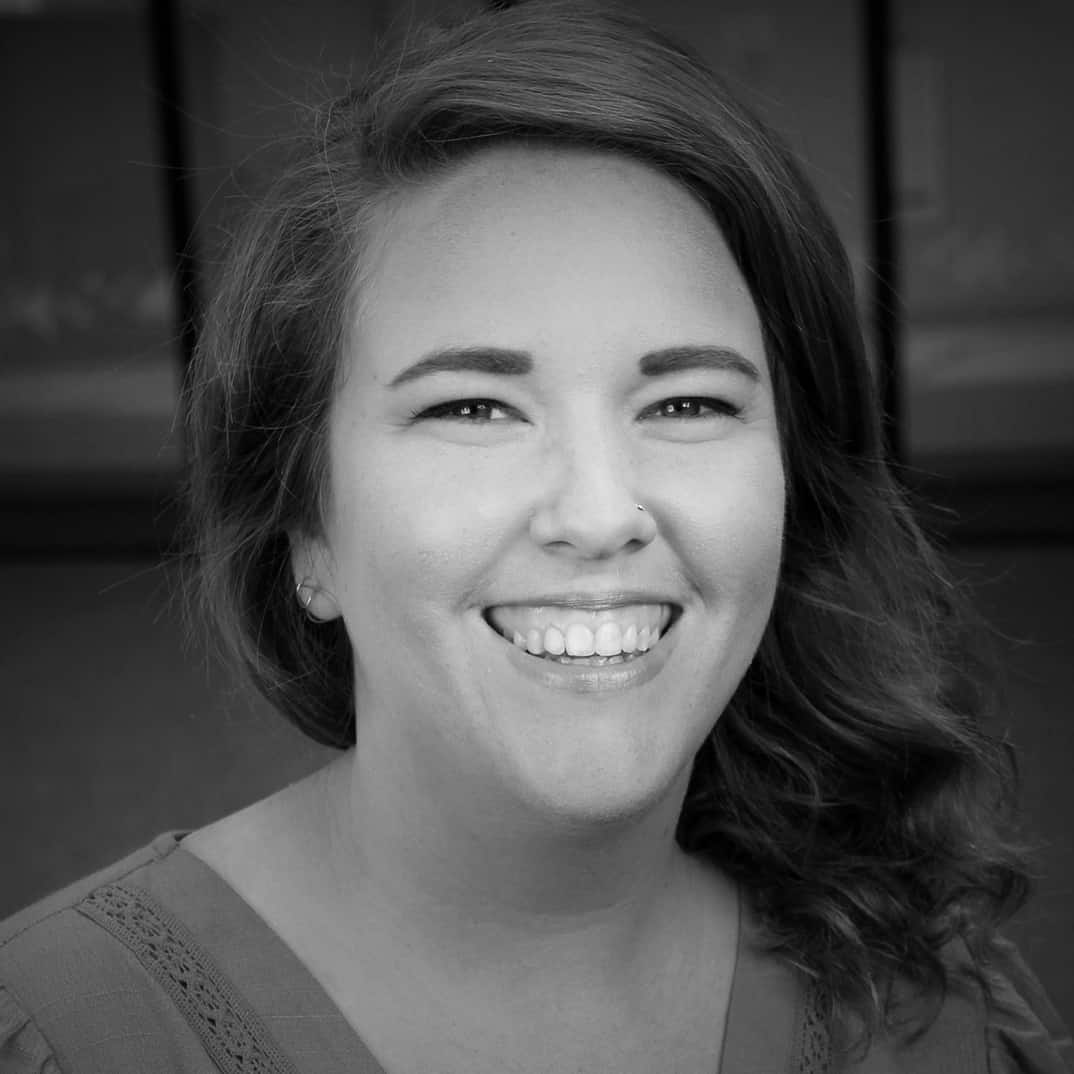 Heartbeat International's Ministry Services
Sara Littlefield became a member of Heartbeat International's Ministry Services' team in June 2018. Prior to her work with Heartbeat, Sara served as the Director of the Abortion Pill Reversal program (now known as the Abortion Pill Rescue Network) and was overjoyed to be able to witness its transition into the capable hands of Heartbeat. She has first-hand experience working in pregnancy help organizations as a client services manager, event and volunteer coordinator, and sexual integrity educator. Sara graduated from Franciscan University in 2012 with a Bachelor's degree in Social Work. She has lived in five cities in six years, but has since returned to her San Diego hometown where she lives with her sister and nephew.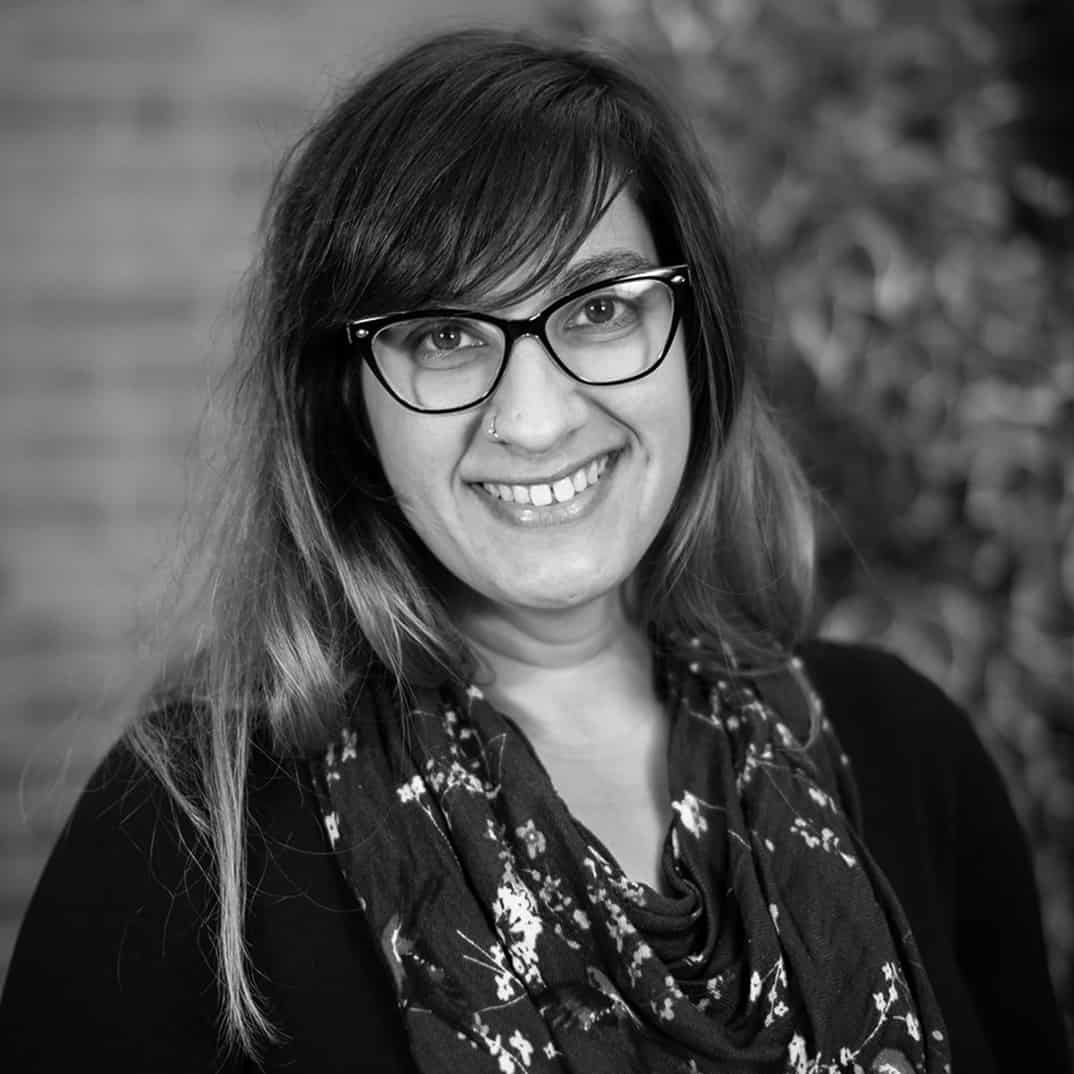 Director of Option Line at Heartbeat International
Nafisa Kennedy is the current Director of Option Line at Heartbeat International. She began working with Option Line 14 years ago, and held every position in the program—handling more than 230,000 hotline contacts-before being promoted to Director in 2017. Nafisa lives in Columbus, OH with her husband and two small boys (under two).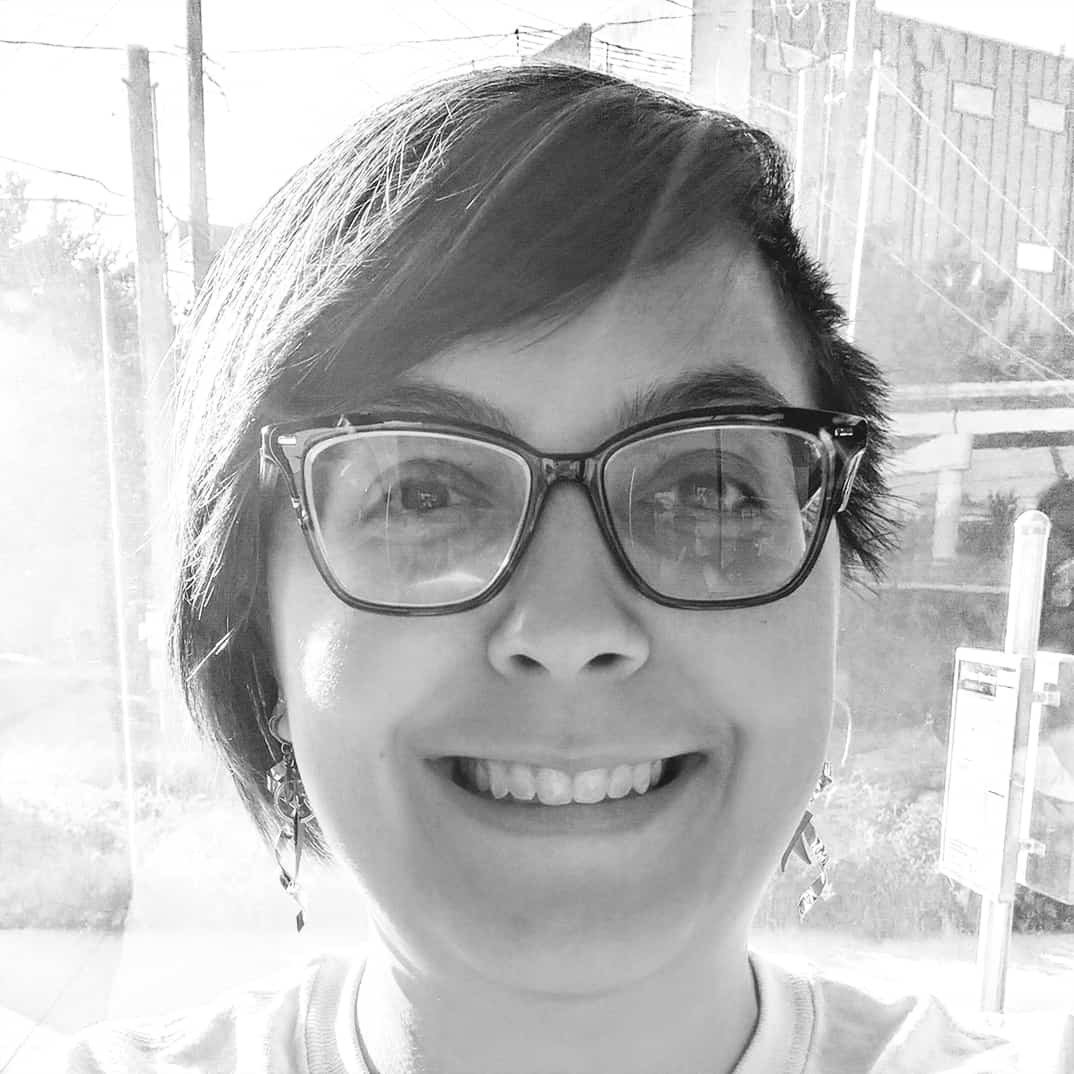 Content Director, Human Defense Initiative
Petra is a Kansas City native currently living in Columbus, OH. She has an M.S. in Chemistry from OSU. Right now, she is a staff teaching associate at OSU, Content Director at Human Defense Initiative, and an OptionLine Consultant. She loves reading, teaching, being around other people, and advocating for human rights for all humans.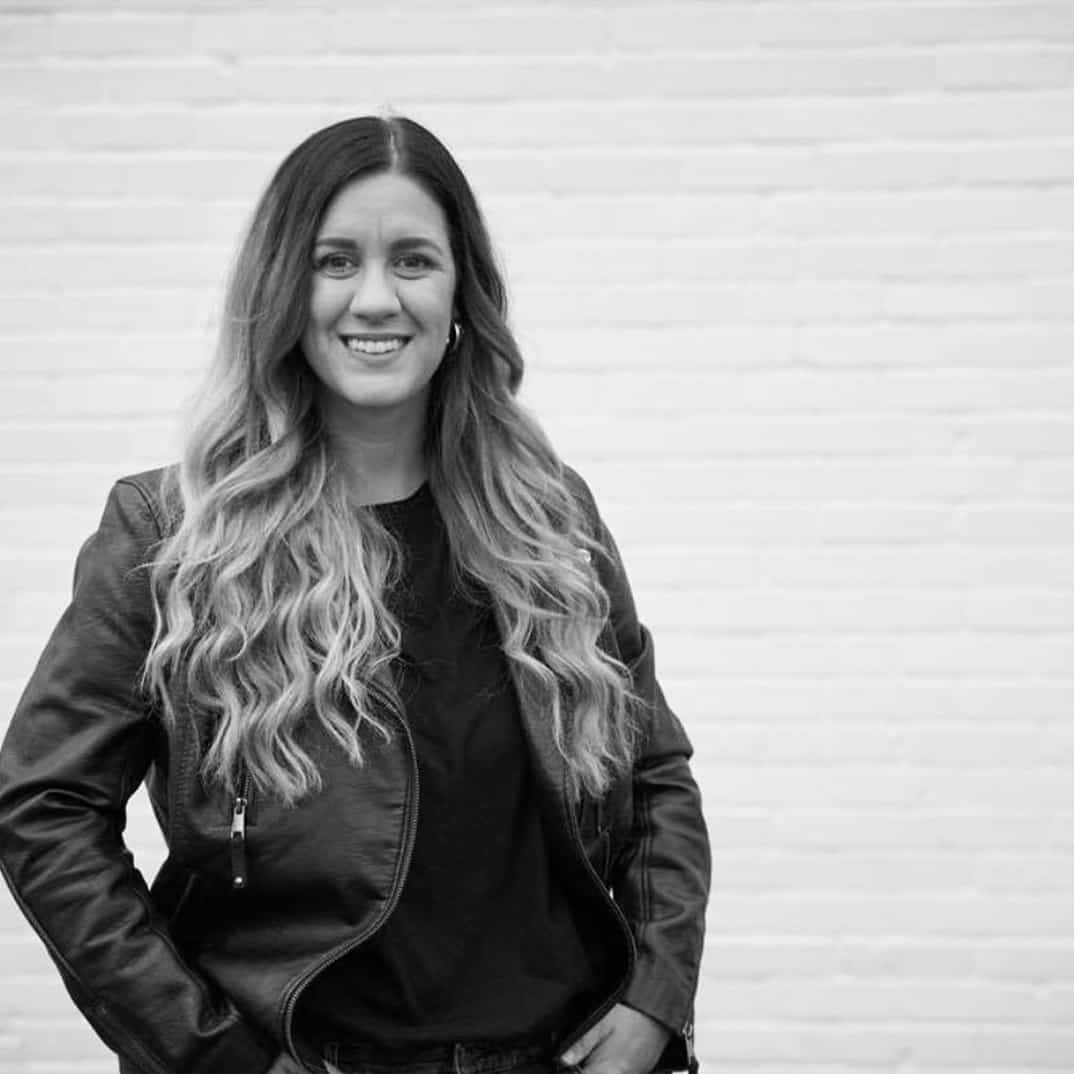 Life-affirming Specialist, Option Line Team
Lyndsy Flanagan is a life-affirming specialist on the Option Line Team. She graduated from Christ for the Nations Institute, in Dallas Texas. She is an author and founder of a ministry called Unmask that helps women uncover their deepest wounds in order to live a life of healing and wholeness. Through her own personal story she also travels and speaks to women about being an overcomer from their past. Lyndsy and her husband Ryon work at Adventure Church as the Next Generation Directors and reside in Columbus Ohio.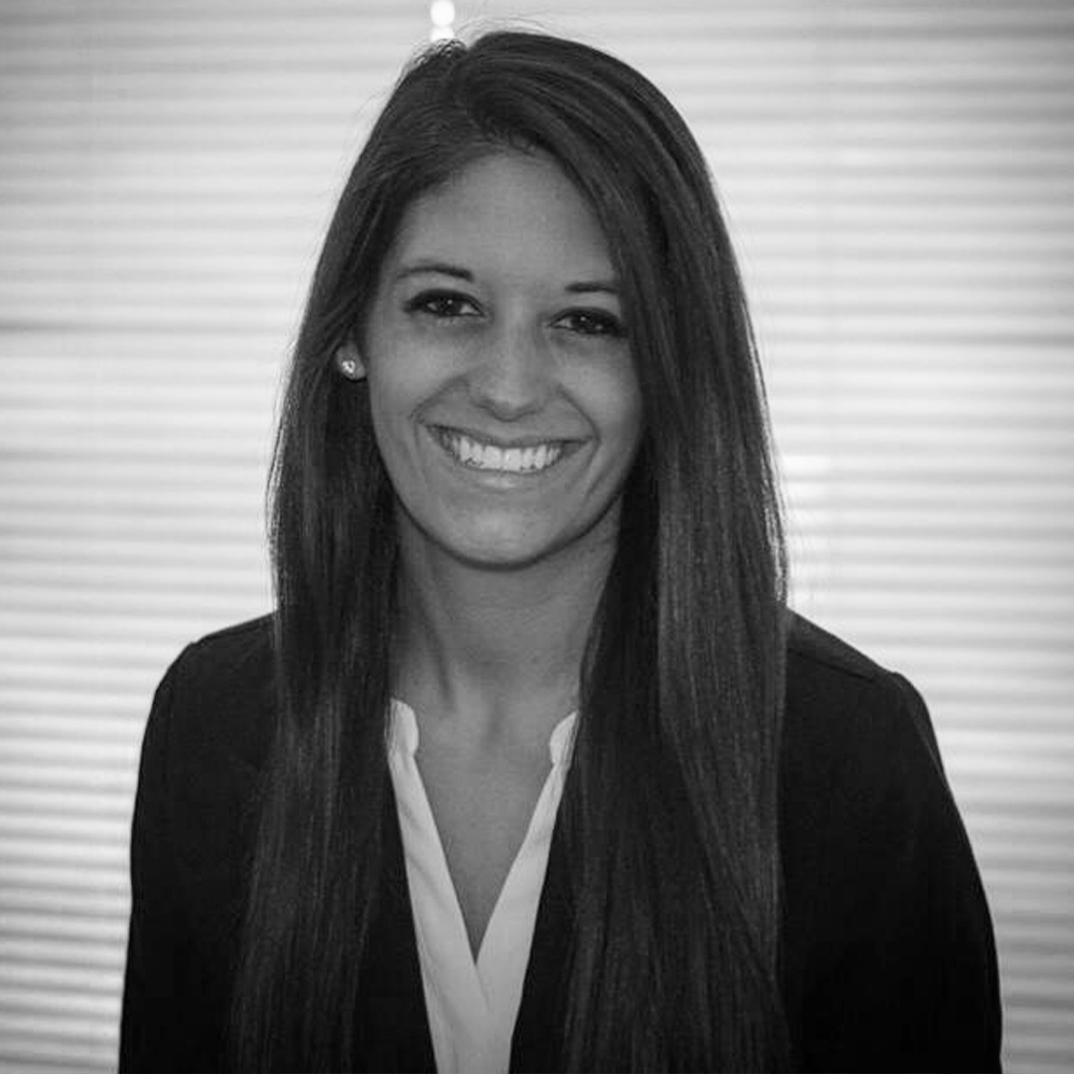 Stephanie is both an adopted child, as well as a birth mother herself. She is an advocate for adoption and actively speaks at events such as waiting family meetings, where she helps educate couples on adoption; specifically open adoption. She has been published in many education-related marketing materials and testimonials, sharing her personal experiences, living on two different sides of adoption. She helps counsel women who are going through unplanned pregnancies, as well as during the post- adoption process, by attending and speaking at birthmother support groups.
Stephanie has a Bachelors of Business Administration from Grand Valley State University, and is the Brand Manager for Alfa Romeo North America.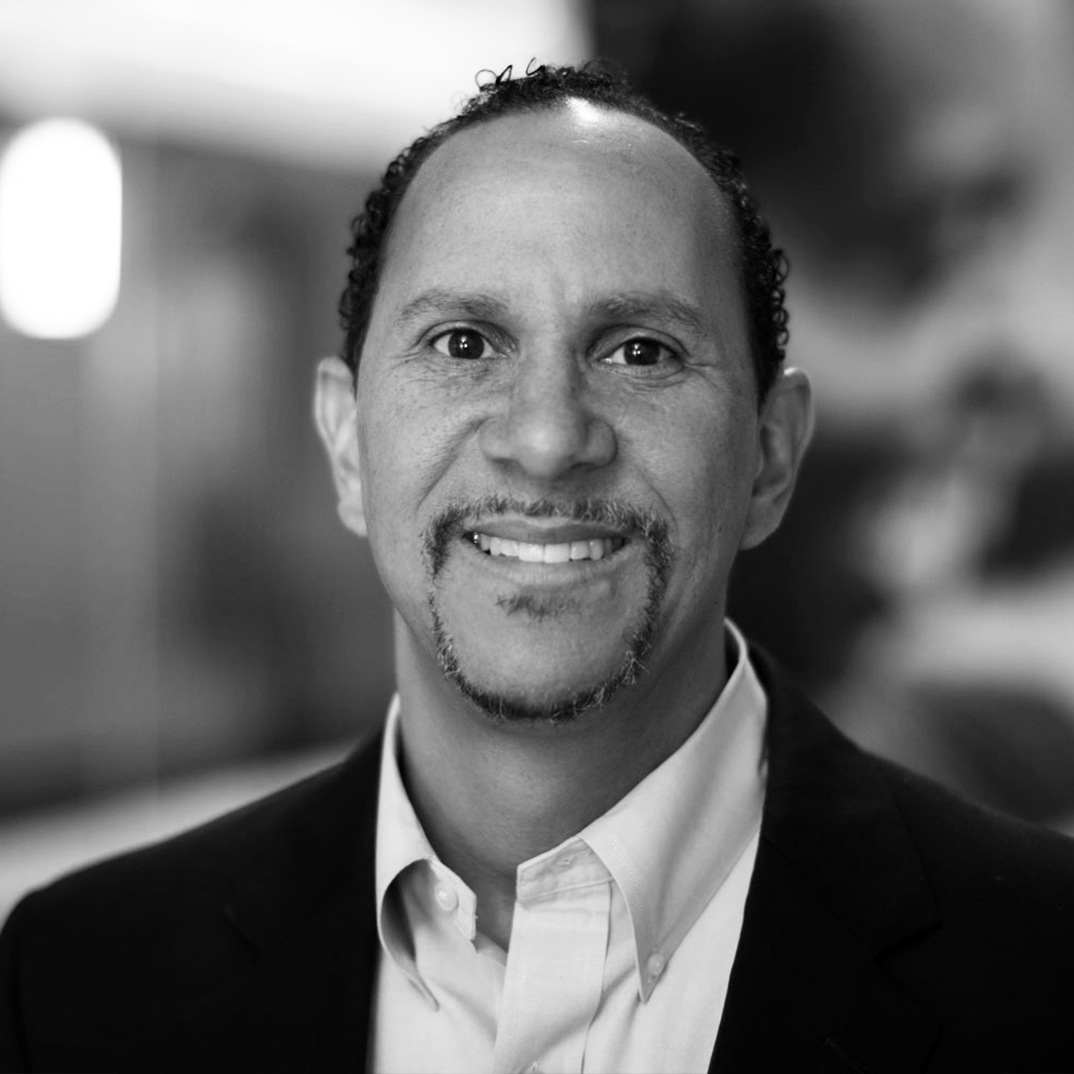 Chairman, Douglass Leadership Institute
Based in the Washington, D.C. area, Dean Nelson is responsible for advancing the Culture of Life in the political sphere, by building bridges, coalitions, and partnerships. He brings to Human Coalition more than 20 years of demonstrated success directing nonprofit organizations, with an emphasis on urban strategies, grassroots organization, and national leadership training. Before taking the role as executive director of Human Coalition Action, Rev. Nelson faithfully served Human Coalition as the church outreach director for five years.
Rev. Nelson serves as the chairman of the board for the Douglass Leadership Institute. He is a sought-after speaker, giving frequent interviews on ABC and NBC affiliate networks in Washington, D.C. He's appeared on the 700 Club, CBN News, and MSNBC, as well. And he is a frequent guest on Christian radio programs, including the Bott Radio Network and American Family Radio. He and his wife Julia have three children and live in Maryland.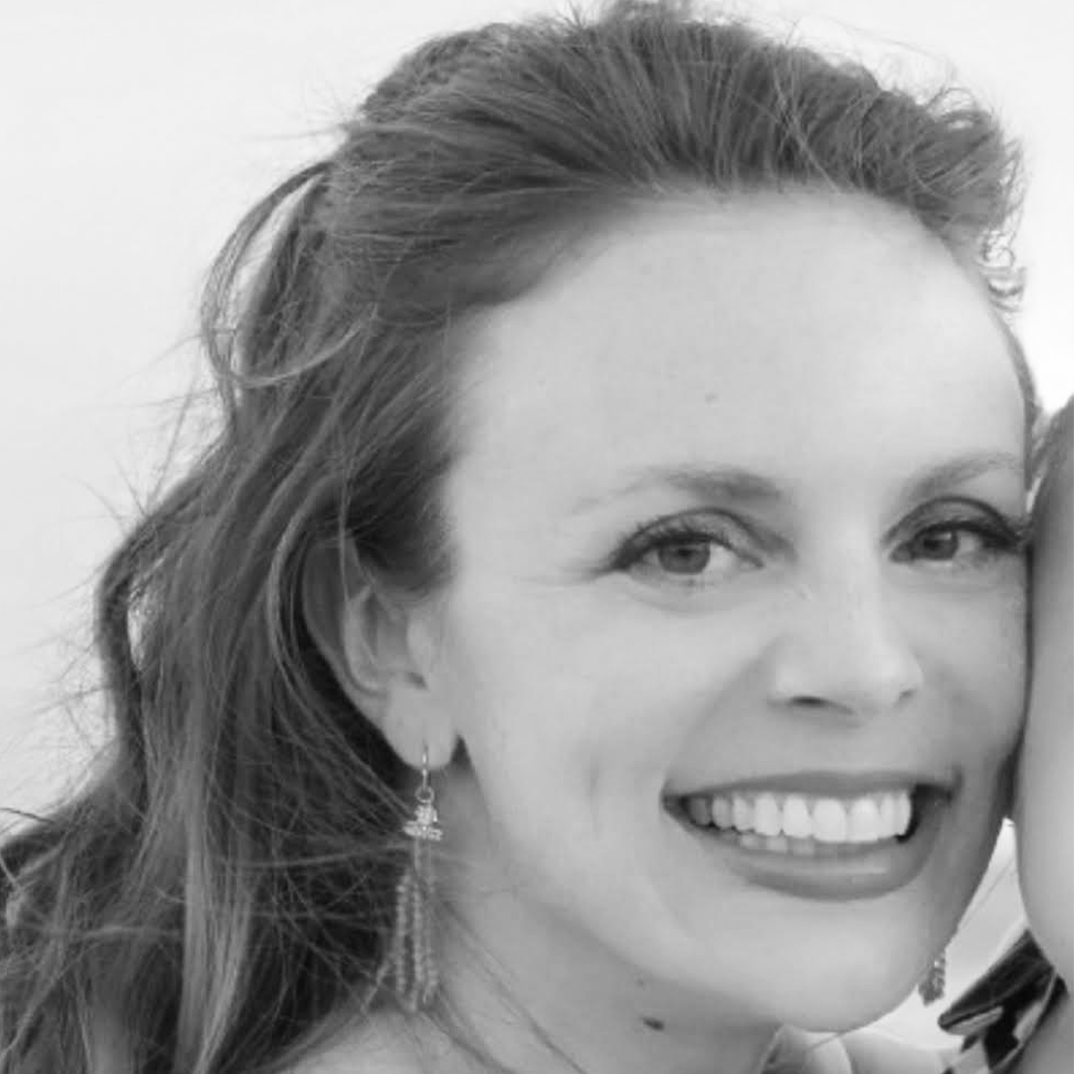 Dr. Kendra Kolb is currently a practicing Neonatologist with dual board certification in both Pediatrics and Neonatal-Perinatal Medicine, caring for babies who require support around the time of delivery for a wide variety of reasons. She obtained her Medical Degree from Drexel University College of Medicine, and went onto complete a Pediatric Residency and Neonatal-Perinatal Medicine Fellowship at St. Christopher's Hospital for Children in Philadelphia, PA.
Throughout her career, she has become a passionate advocate for the preborn, as many of her patients are born very prematurely, even at the same ages as other babies who are legally aborted in many states. Many of her patients also include babies born with chromosomal abnormalities, genetic syndromes, and other life-limiting diagnoses commonly aborted in utero. Encounters with these patients have given her a passion for Neonatal Palliative Care, which provides compassionate medical care for babies born with life-limiting diagnoses.
She currently serves as a member of the Perinatal Palliative Care Committee at her institution. Although babies born with these conditions have lives which may be shorter than most, they are deserving of compassionate, respectful, and appropriate medical care.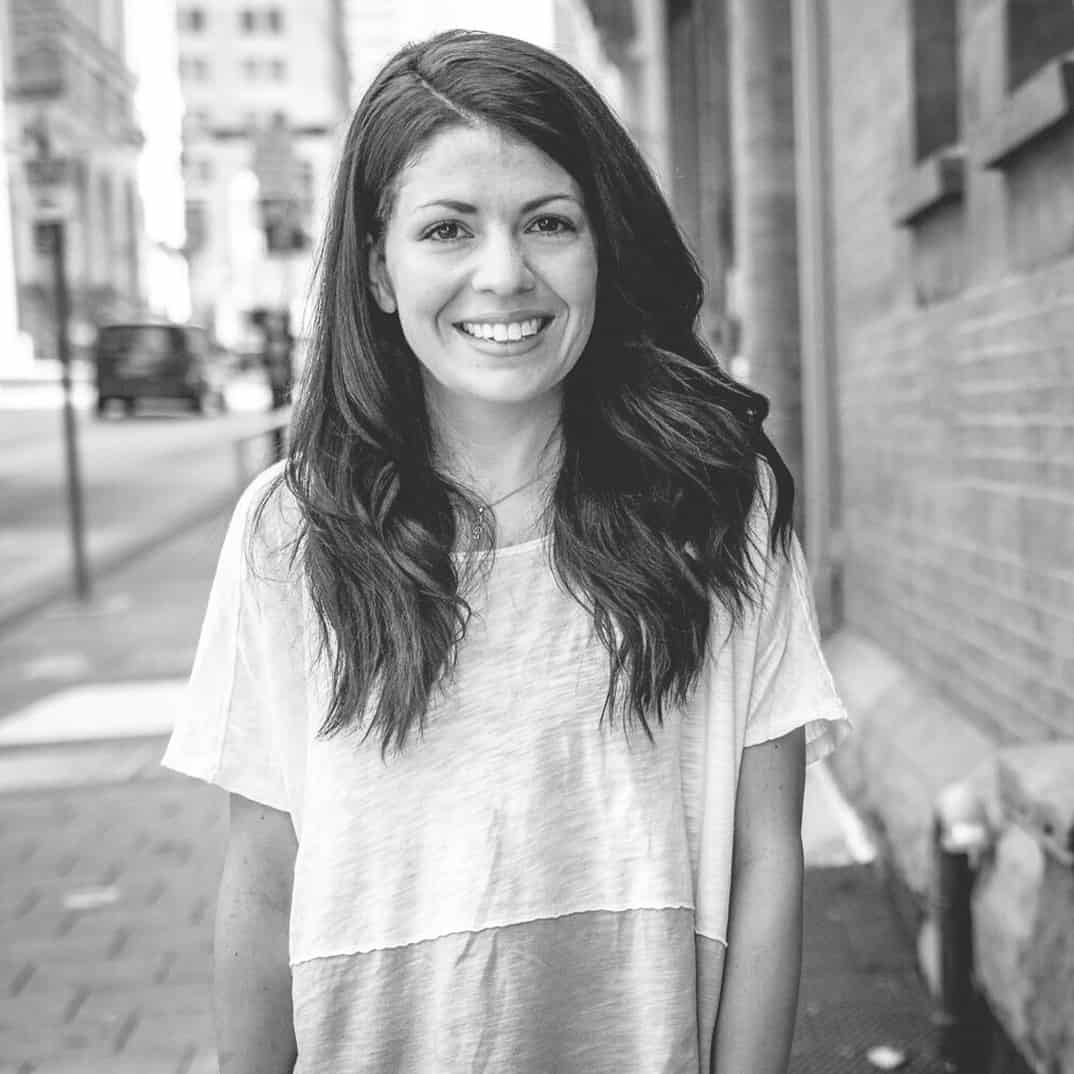 Michele Hendrickson brings the unique experience of being an elementary school teacher to the pro-life movement. She graduated from Hood College in Frederick, Maryland majoring in Elementary and Special Education. Working with children and teaching for over 10 years has provided Michele with amazing opportunities to partner with families. After volunteering her spare time in the pro-life movement, she felt a heavy burden for the families whose relationships were destroyed by abortion. Now, she is dedicated to educating and empowering women to understand the truth about abortion.
Michele currently serves as the East Coast Field Director with Students for Life of America, helping student groups and Regional Coordinators bring the pro-life message to their campuses and beyond. She is especially passionate about changing the way the church approaches pro-life ministry. Michele has her District Pastor's License through Church of the Nazarene and is continuing her studies for Ordination. Living in MD with her husband and two kids, Michele is also the East Coast Regional Director.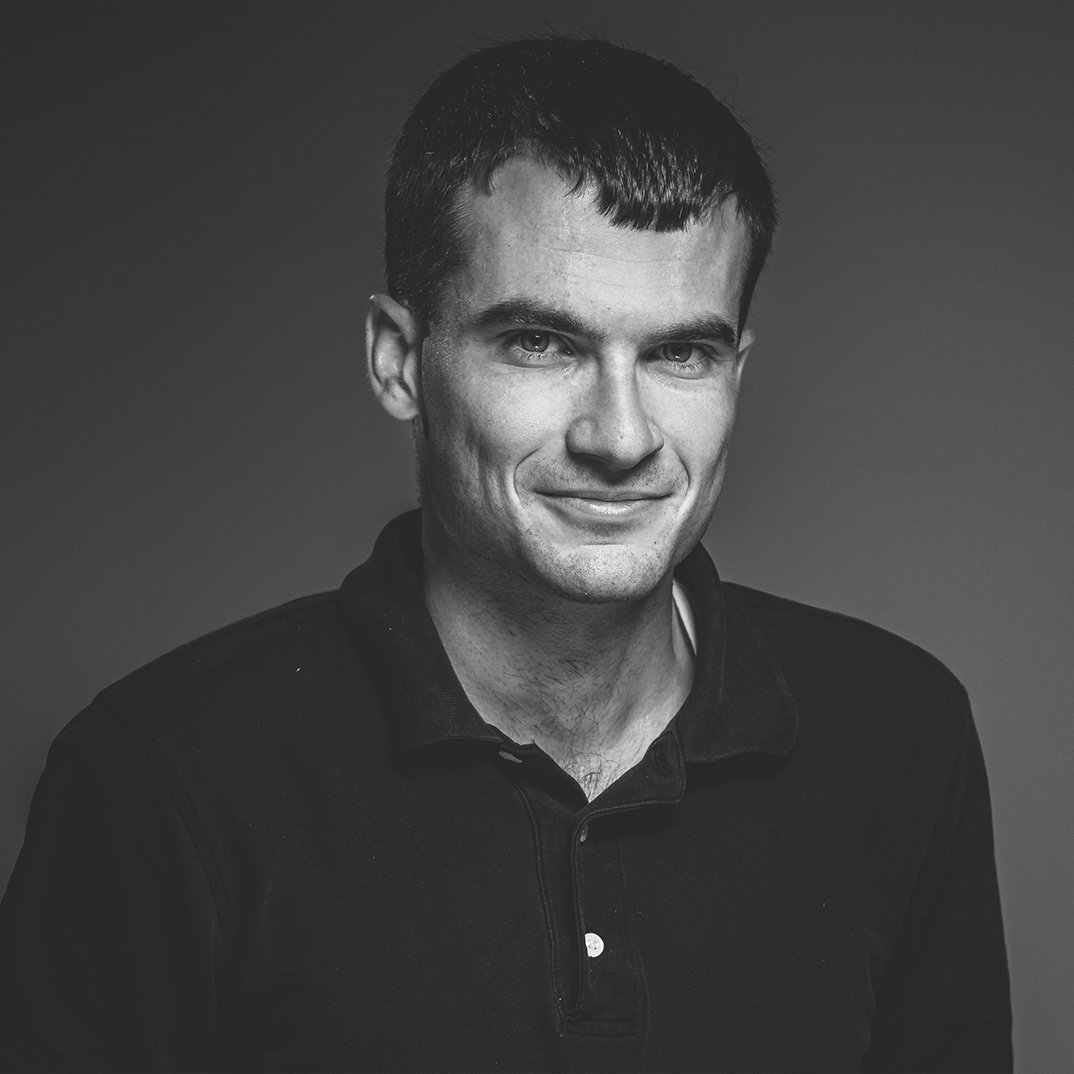 From Chicago Heights, Illinois, Matt is a 2014 graduate of Loyola University-Chicago, where he studied Political Science, Economics, and Catholic Studies. He was actively involved in his school's Students for Life, College Republicans, and Catholic Student Organization chapters. He also is a 2017 graduate of University of Nebraska-Omaha, where he graduated with a Masters of Political Science. Before joining Students for Life of America as the Communications Director, he worked as a field director, regional director, and Director of Campus Integrity for Turning Point USA.
As SFLA's Communications Director, Matt expanded the social media outreach, increased rapid response to pro-life issues, and handled media relations.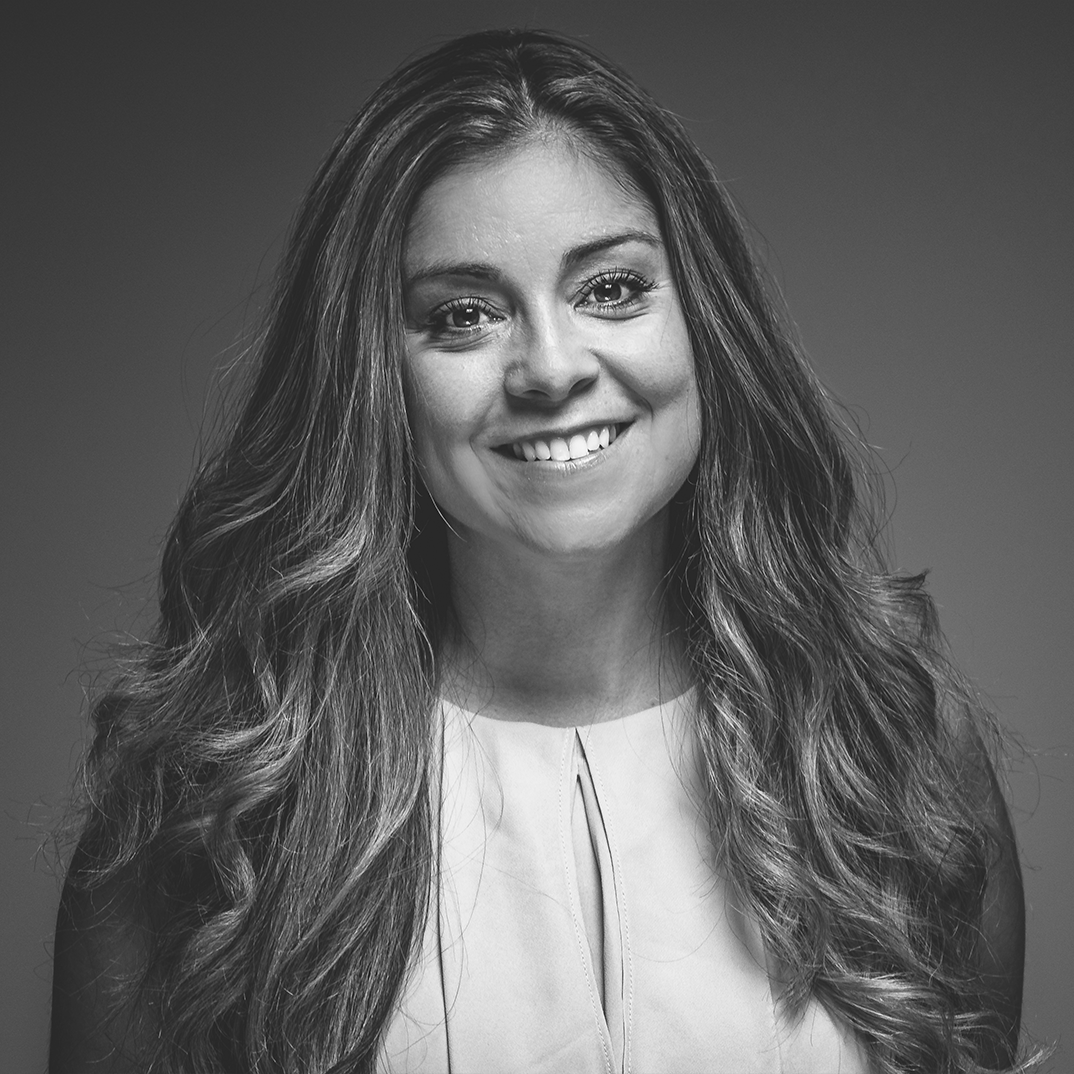 Camille Cisneros was raised in Alamosa, CO and graduated from Colorado State University in 2009 with a B.A. in History. It was there that her passion for life was ignited while volunteering with Justice for All on different campuses throughout northern Colorado. She co-founded CSU Students for Life and served as President in 2008 and 2009. After moving to California, she began working with Culture of Life Family Services as their Campus Outreach Coordinator in San Diego County. She also served as a crisis pregnancy counselor, working hand in hand with the Abortion Pill Reversal Program, providing resources to women including free ultrasounds, adoption services and daily support.
Camille is currently working towards a degree in Diagnostic Sonography (ultrasound) and is thrilled to be on the ground, working with Students for Life of America as the Supportive Services Coordinator. Her role allows her to equip students through the Pregnant on Campus and Building a Better Future programs to bring lifesaving resources to campuses that will empower women to choose life and finish their education.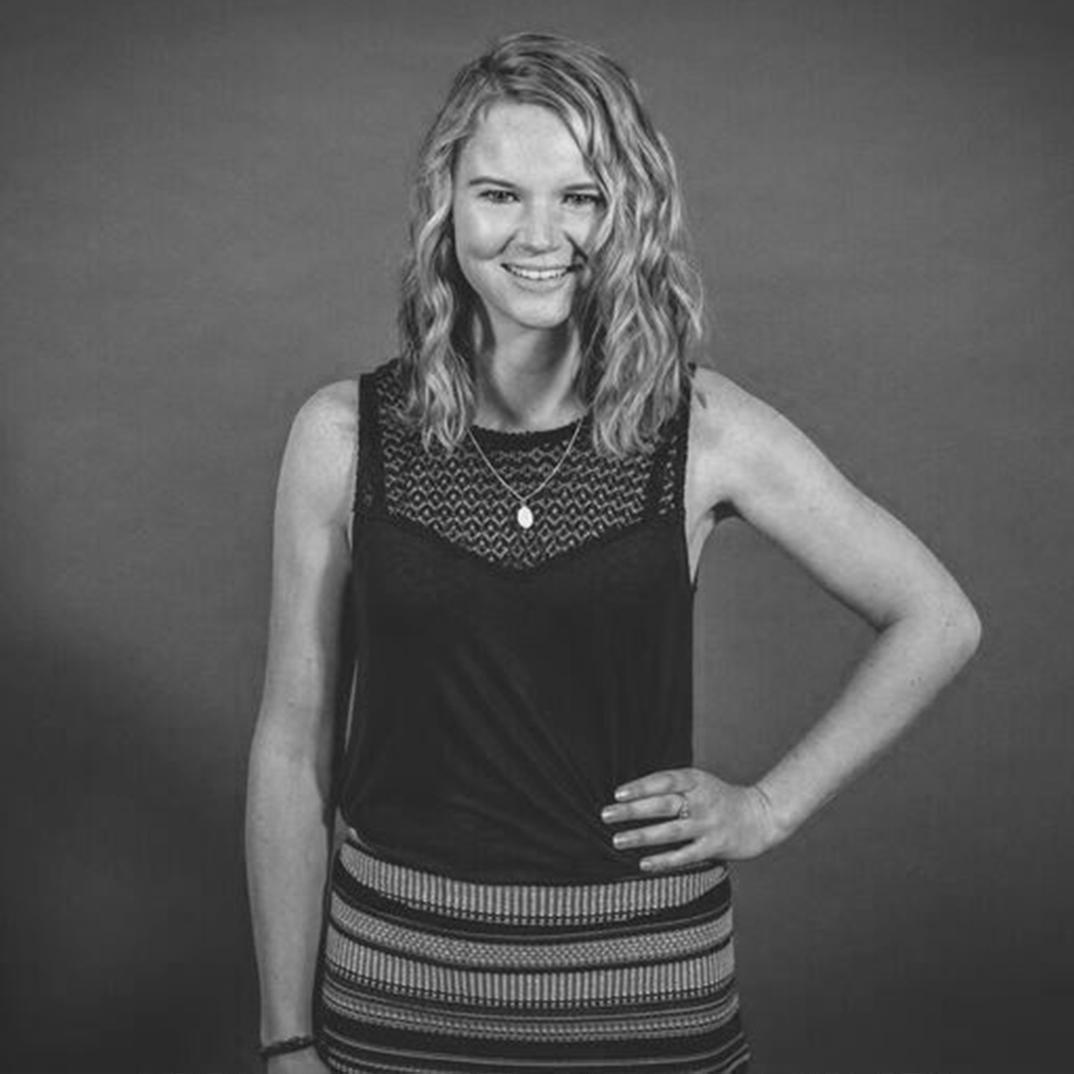 Katie is a graduate of Western Washington University (WWU) and holds a B.A. in Communication Sciences and Disorders, as well as a minor in psychology. During her time at WWU she co-founded and became president of the pro-life student organization, Western Washington Students for Life, which is in conjunction with SFLA.
Katie was hired by Students for Life of America in 2016 as the Northwest Regional Coordinator of Students for Life of America (SFLA). As a Regional Coordinator, Katie traveled throughout Washington training, and empowering, pro-life student leaders to take a stand for life on their campus and communities. Katie now serves in a duel role as Industry Impact Coordinator for Students for Life of America where she equips students to counter the abortion industry, and Public Policy Coordinator for Students for Life Action where she helps students engage in legislation and elections in their states.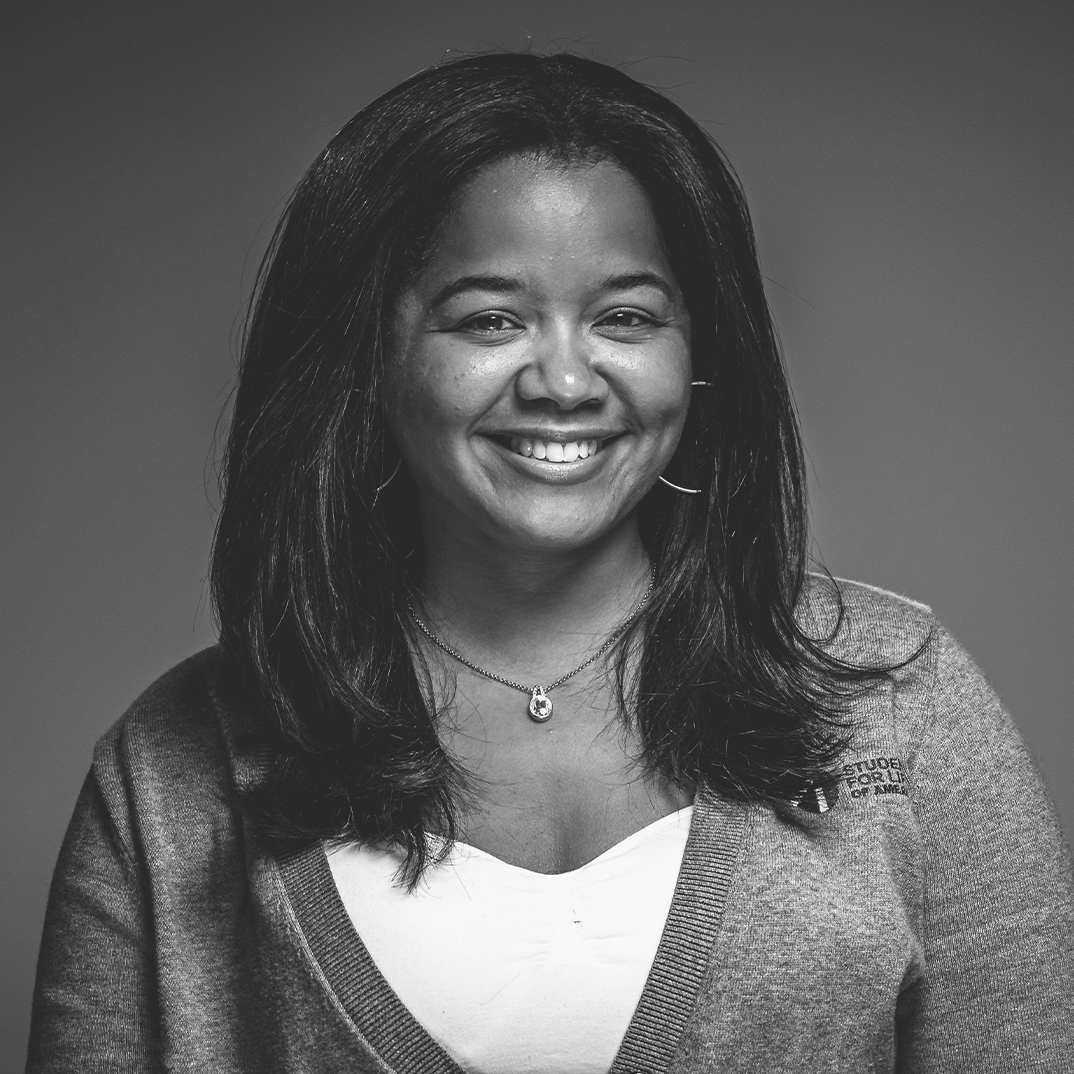 Elizabeth Parker grew up in the pro-life movement. Her parents are pastors who are adamant about seeing abortion come to an end via the laws of our land as well as the hearts of the people.
Throughout Elizabeth's life thus far, she's participated in this movement in various ways, including Right to Life Speech Contests in high school, actively supporting pregnancy resource centers, serving as a board member of the Baton Rouge Women's Help Center, and now as the Students for Life Minorities Outreach Coordinator and Appalachian Regional Coordinator.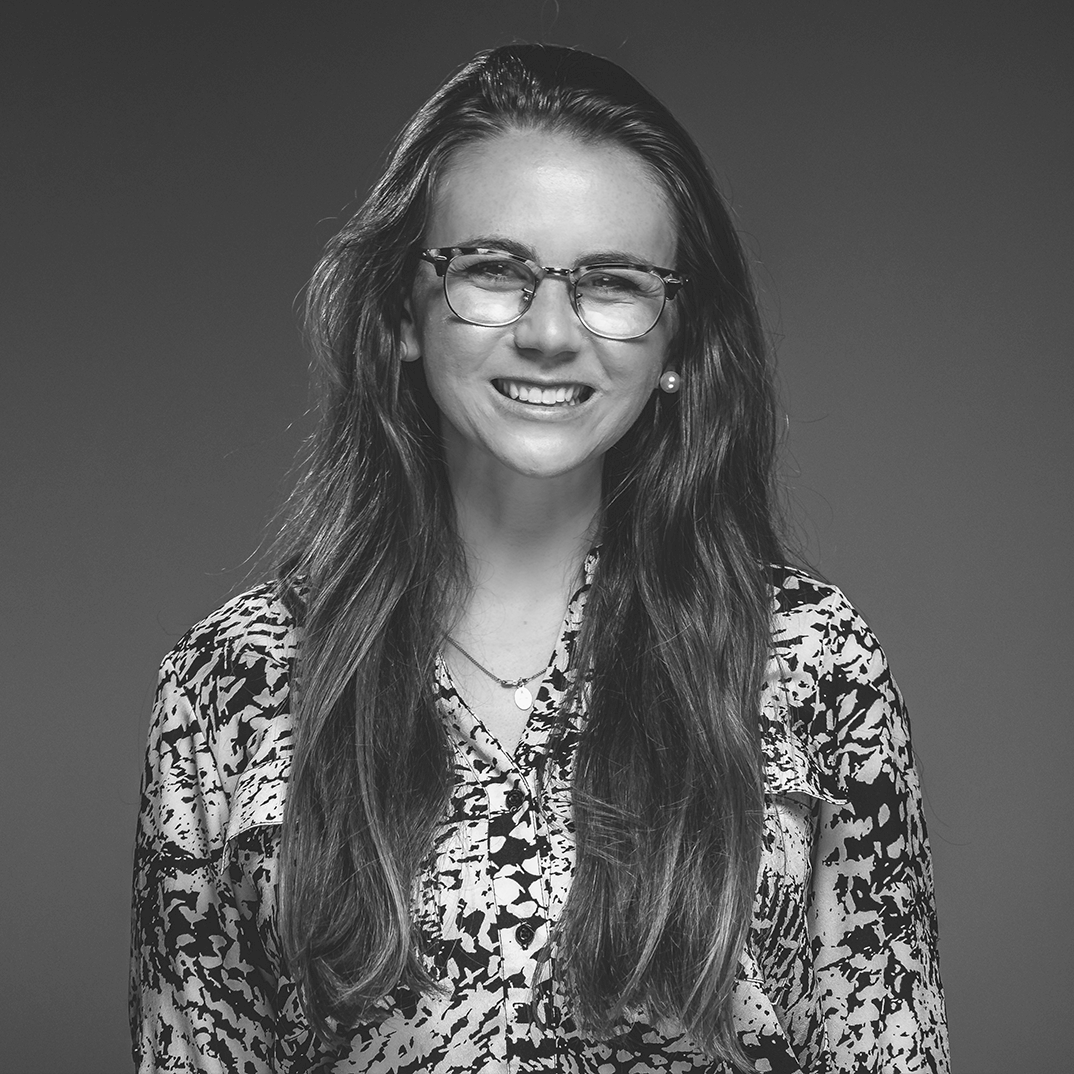 Lori Cascio grew up pro-life but it wasn't until she was put in charge of her church's weekly 40 Days for Life prayer in high school that her passion for abolishing abortion was ignited. She attended the Students for Life of America National Conference, where the unmovable beliefs of students and speakers inspired her. After starting her Students for Life group in high school and graduating, Lori spent the summer discerning her career goals as a Missionary for Life with SFLA. She spent time working for a pro-life Congressman and a pregnancy resource center, in addition to working at the SFLA office.
She attended George Mason University in Virginia, where she joined the Students for Life club, becoming its president her sophomore year. She ultimately became an excellent example of the pro-life generation by establishing the school's Pregnant on Campus Initiative. The program led to more resources for pregnant and parenting moms on campus, like nursing rooms, referrals to pregnancy resource centers at the health center, and closer parking to campus.
Lori joined Students for Life upon graduation where she served as the Virginias Regional Coordinator and worked full-time training and mobilizing local students from the tip of West Virginia's Northern Panhandle to Virginia Beach. She now serves as the Director of Programs where she manages a team of three who work to bring all programmatic materials from idea to implementation on campuses across the country.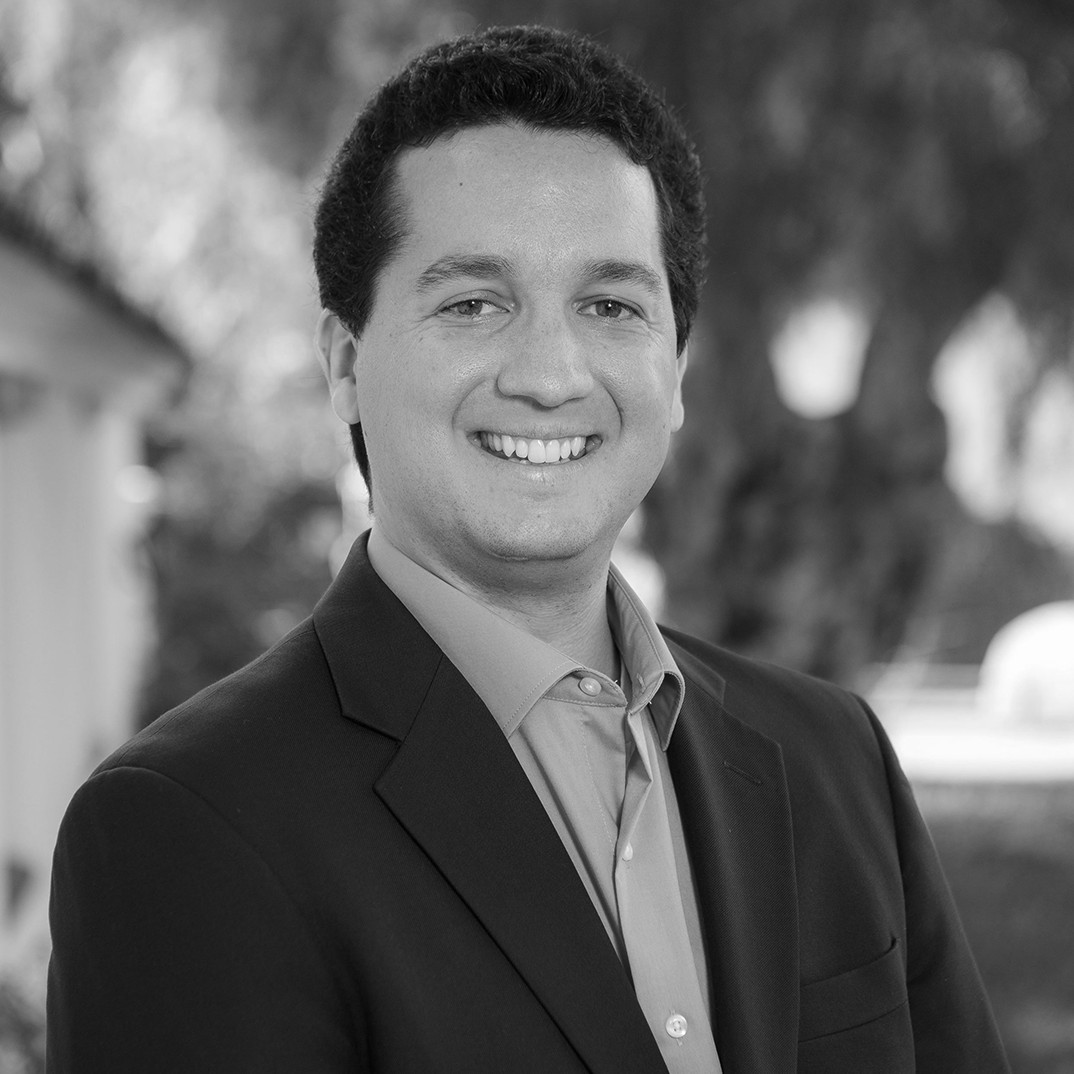 Staff Apologist, Catholic Answers
After his conversion to the Catholic faith, Trent Horn earned master's degrees in the fields of theology, philosophy, and bioethics. He serves as a staff apologist for Catholic Answers, where he specializes in teaching Catholics to graciously and persuasively engage those who disagree with them.
Trent models that approach each week on the radio program Catholic Answers Live and on his own podcast, The Counsel of Trent. He has also been invited to debate at UC Berkeley, UC Santa Barbara, and Stanford University.
Trent is an adjunct professor of apologetics at Holy Apostles College, has written for The National Catholic Bioethics Quarterly, and is the author of nine books, including Answering Atheism, The Case for Catholicism, and Why We're Catholic: Our Reasons for Faith, Hope, and Love.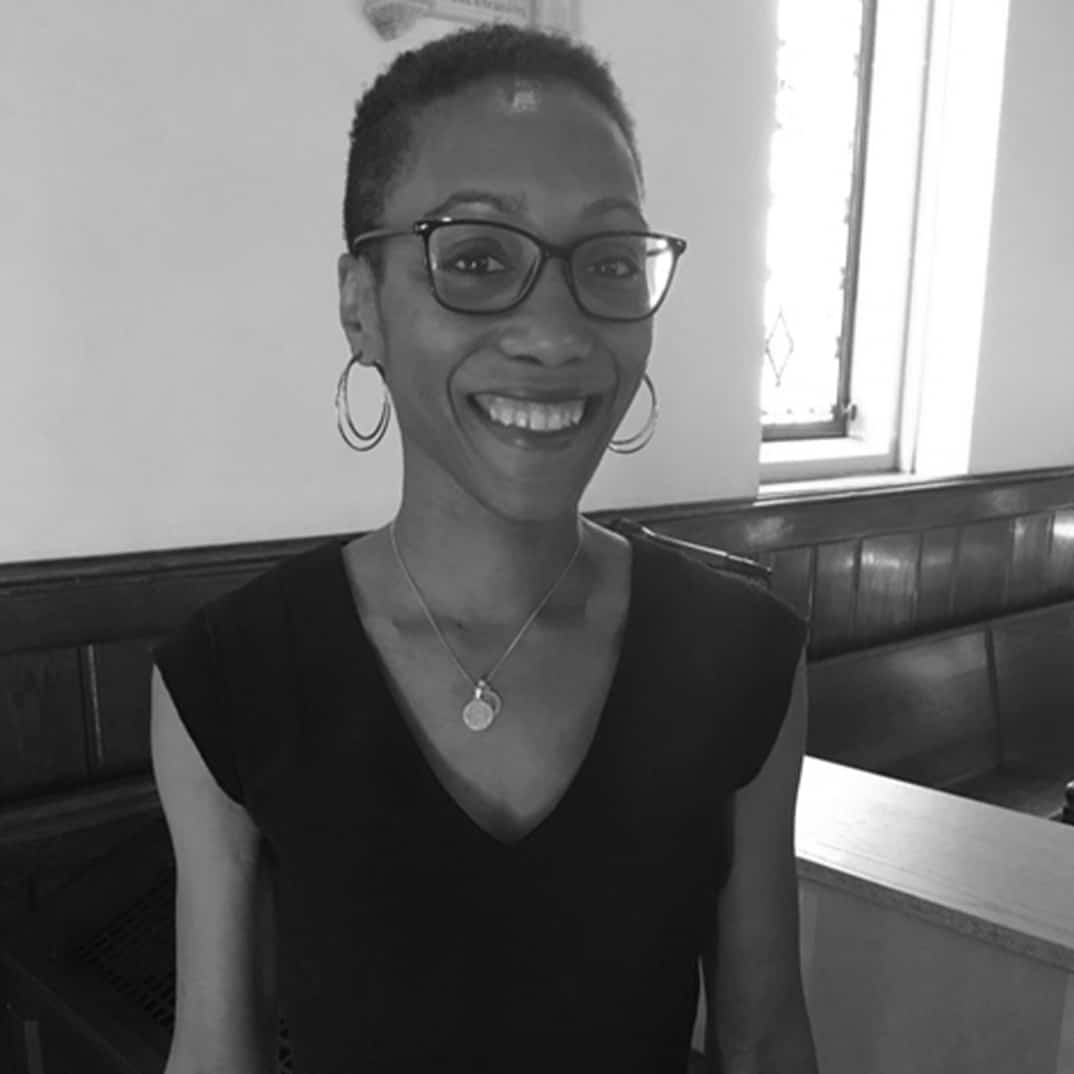 Richara Krajewski is pro-life speaker and staff member of a thriving Catholic Church community in Northwest Philadelphia. She is an alumna of Rutgers University and the University of Pennsylvania. Over the last few years, she has worked directly with mothers and families in crisis in clinical and social service environments, joining the board of the Prolife Union of Greater Philadelphia in 2017.
Richara's commitment to pro-life work is rooted in her faith. Life is sacred, and she believes that those who love Jesus are required to bear witness to the sacredness of human life - the poor, the sick, the migrant, those coping with mental illness, the aging, the lonely, rejected, and the unborn are especially close to the heart of Christ. Richara currently lives in Philadelphia with her family.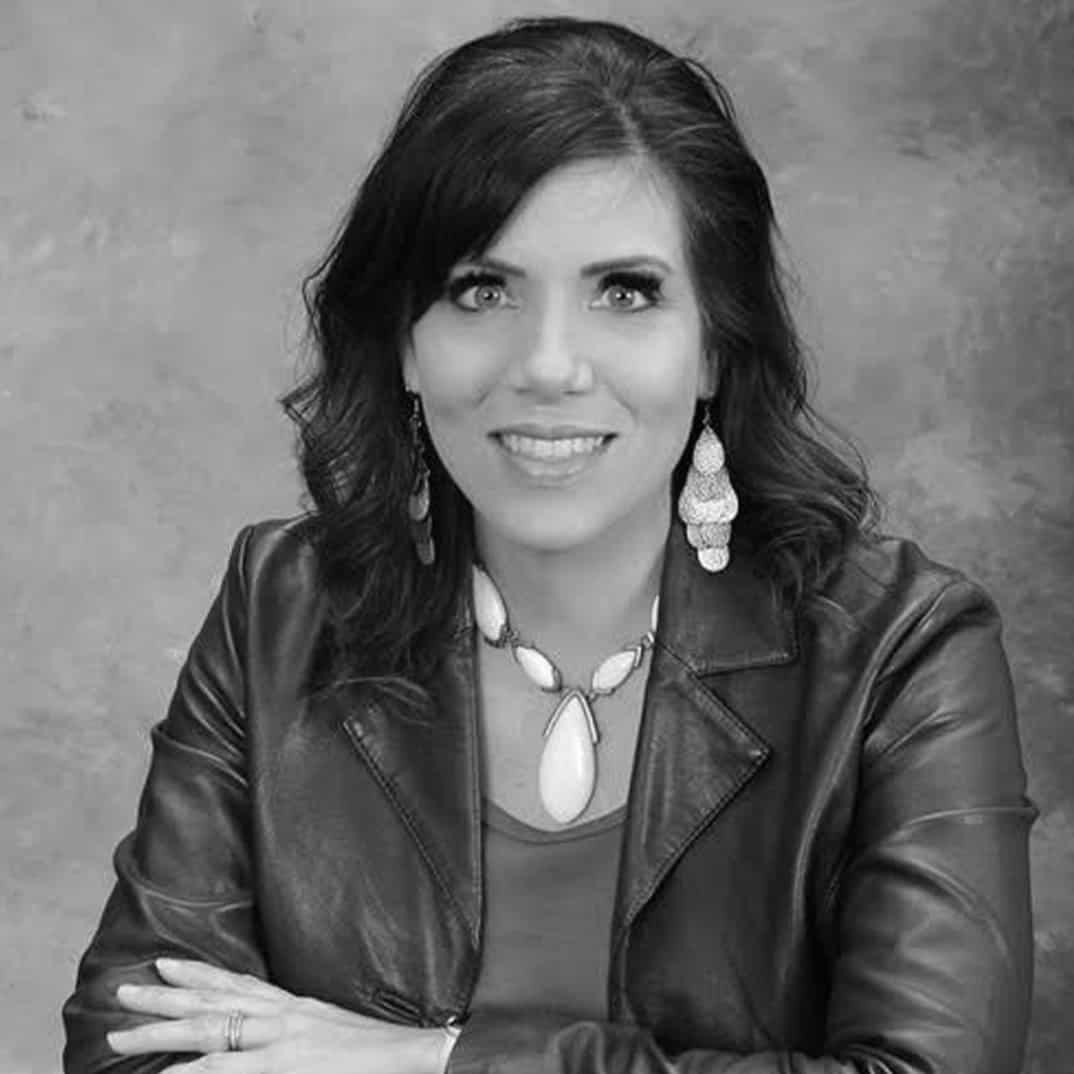 Founder, The Abortion Survivors Network
Melissa is the survivor of a failed saline infusion abortion in 1977, which she ultimately learned about at the age of 14 and has medical records documenting the procedure and her survival.
With a Master's Degree in Social Work, she has worked in the fields of substance abuse, mental health, domestic violence and sexual assault counseling, and child welfare.
Melissa was formerly a College Outreach Speaker with Feminists for Life and is the former Patron of Real Choices Australia. She has testified before the U.S. House of Representatives and Senate, and the Australian Parliament. Melissa is on the Board of Directors for the Vitae Foundation.
In 2012, Melissa founded The Abortion Survivors Network (ASN). Since ASN's inception, Melissa has been in contact with over 300 survivors.
Melissa and her husband, Ryan, live in the Kansas City, Missouri, metro area with their two daughters, Ava and Olivia.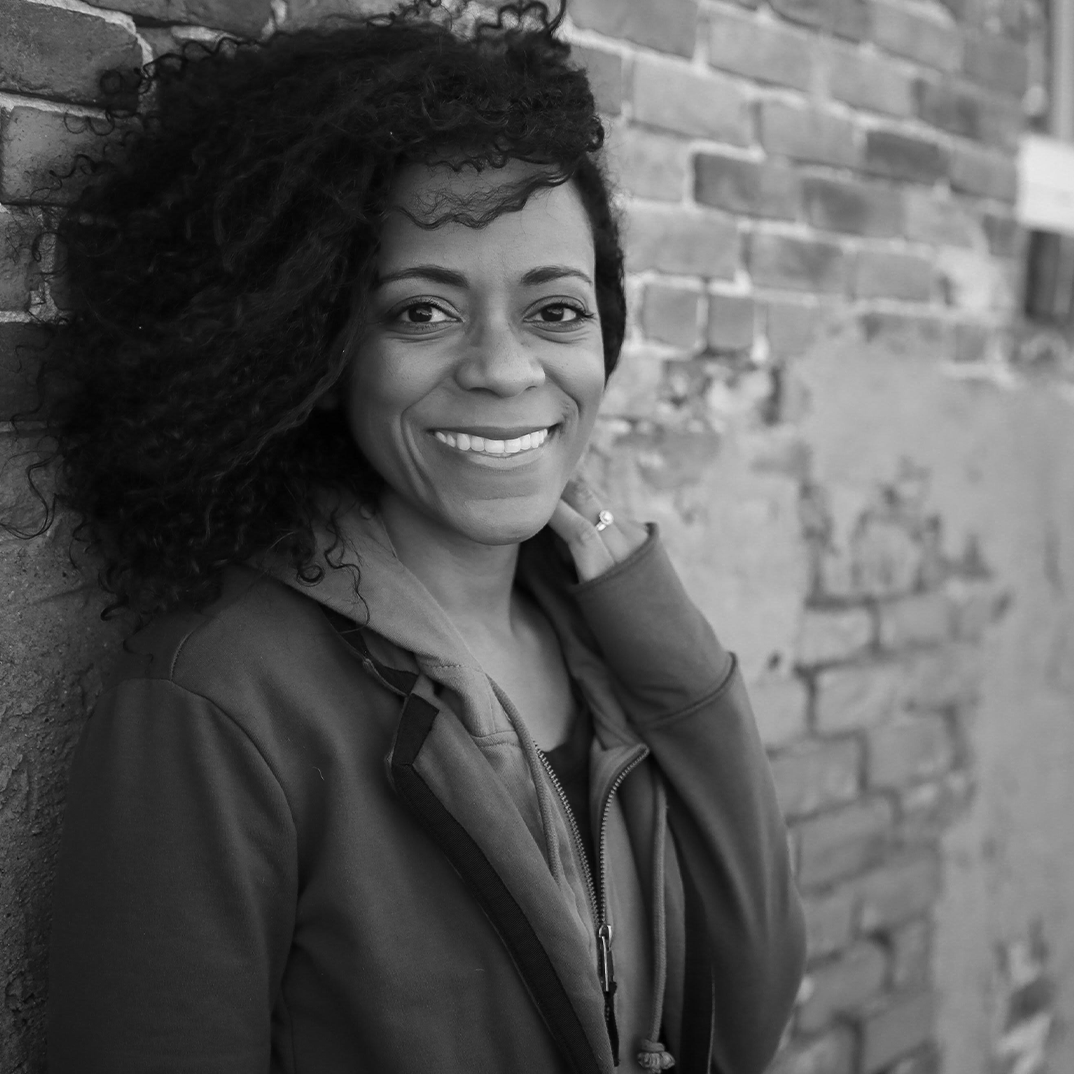 Communications Director, Family Institute of Connecticut
Christina Bennett has been active in the pro-life movement for fifteen years. After graduating college with a degree in Communications she followed God's call to Washington D.C. where she served as a prayer missionary at the Justice House of Prayer and Bound4Life for the ending of abortion.
After three years in D.C., she moved to Atlanta in 2008 to continue her work as a prayer missionary at the International House of Prayer Atlanta. Her writing has been featured in Live Action News, Life News, Charisma, LifeSite News among other publications. Christina is a member of the National Black Pro-Life Coalition. She served four years as a Client Services Manager at ABC Women's Center, a CT pregnancy center.
She currently serves as the Communications Director for the Family Institute of Connecticut. She is a devoted wife, stepmother and a licensed Christian minister.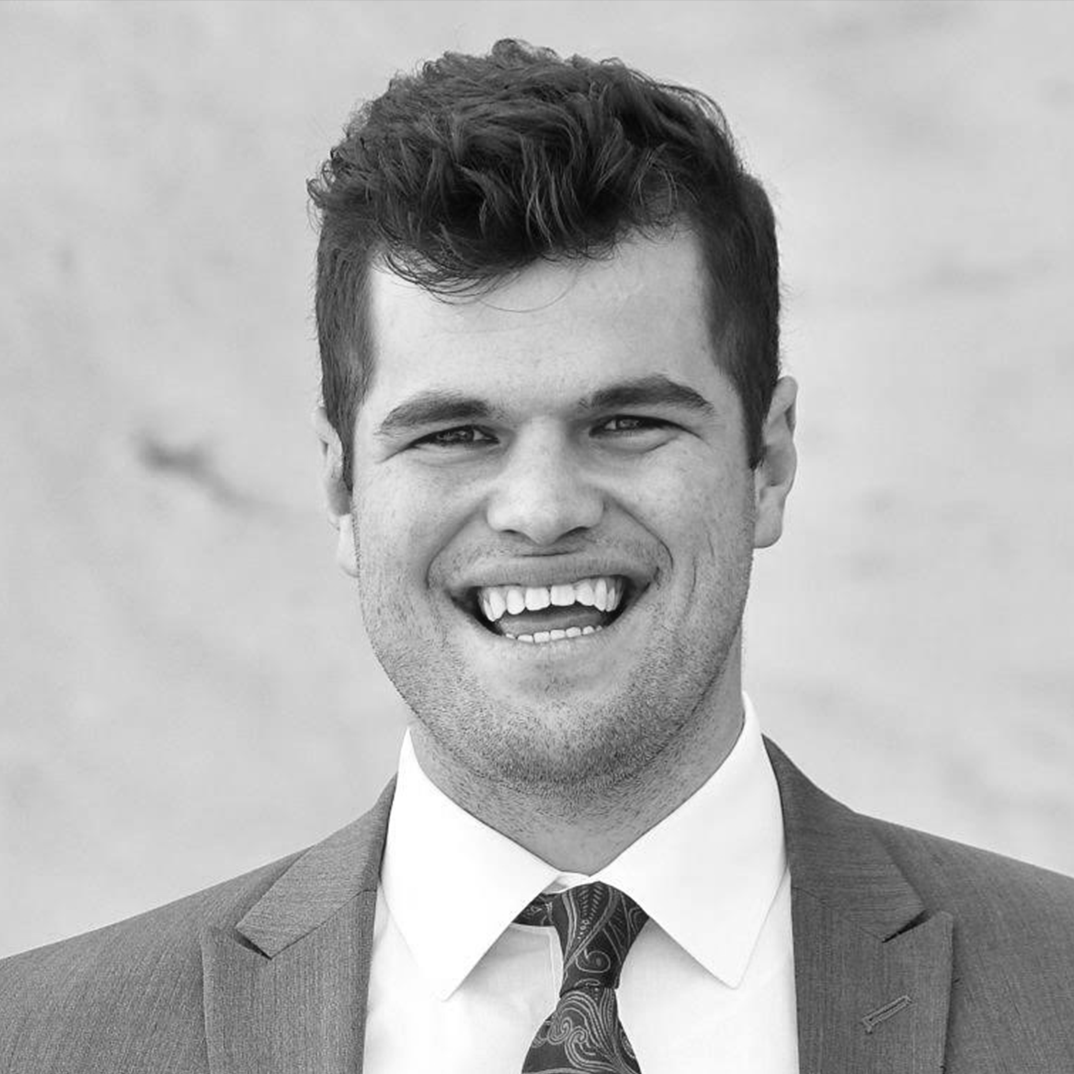 President of Forge Leadership Network
Adam Josefczyk is the president of Forge Leadership Network, an organization that he co-founded with Justin Powell. Forge mentors, trains, and connects young conservatives ages 18-25 to lead in politics, culture, and business. Prior to launching Forge, Adam was VP of a leading public policy organization in Ohio. In 2013, he co-founded Ohio Conservative Review, a web platform for conservative ideas to be discussed, debated, and promoted in the Buckeye State. In 2012, Adam led grassroots efforts for conservative causes in the presidential election. His regional phone banks led the nation with over 500,000 phone calls made. Adam graduated summa cum laude from the University of Dayton as the top student in history and political science. Adam was the first-ever recipient of the Timothy Award from Citizens for Community Values in 2017. He was chosen as one of the 2017 William F. Buckley Jr. Award winners, presented nationally by America's Future Foundation to five young professionals under age 45 for their "above-and-beyond service to the liberty movement."
Adam and his wife, Jessica, live in southwest Ohio with their daughter Jane and two dogs. He is an avid golfer and long-suffering, die-hard fan of his hometown Cincinnati Bengals.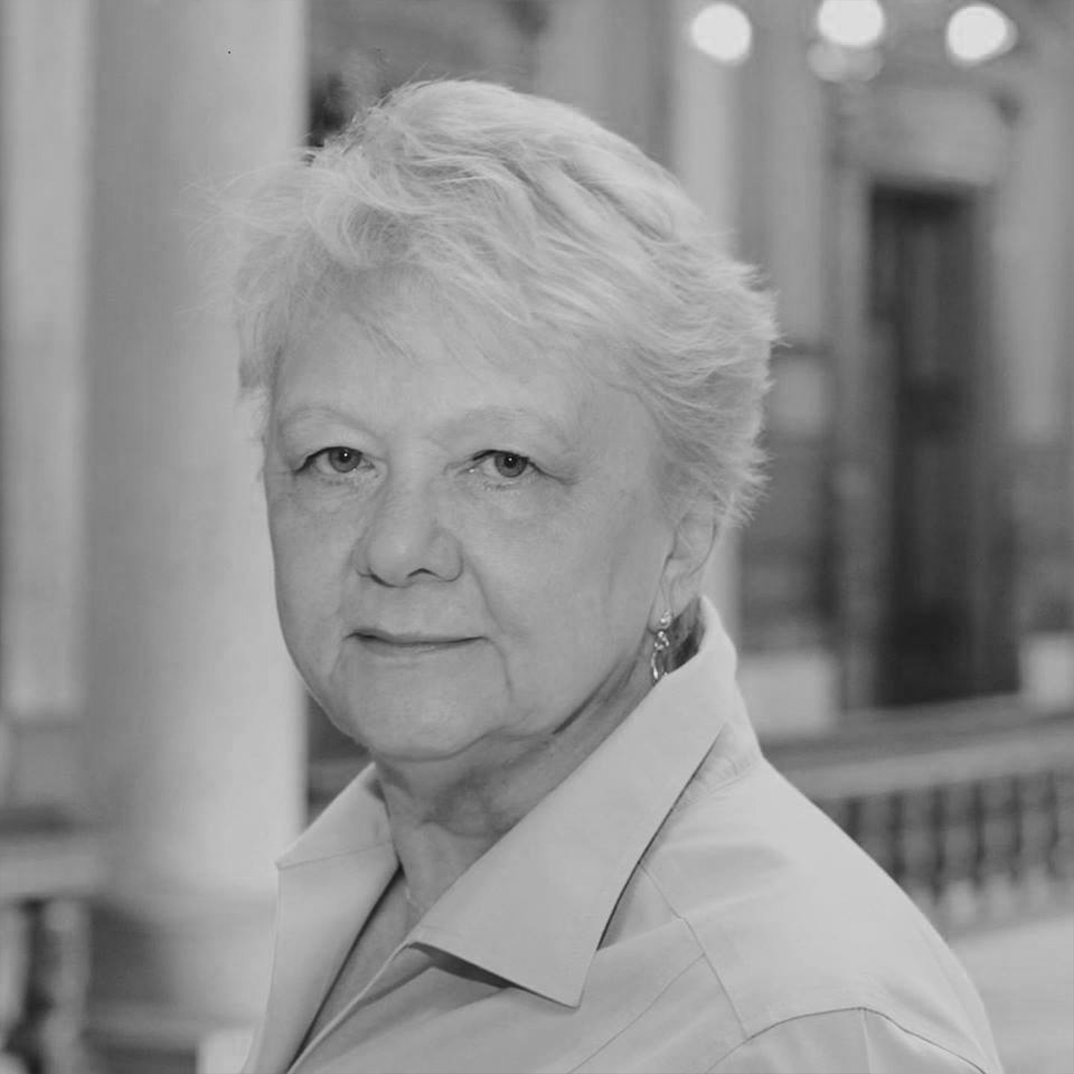 Executive Director of Allen County Right to Life
Cathie Humbarger is the Executive Director of Allen County Right to Life in Fort Wayne, Indiana. She has been advocating for unborn boys and girls and their mothers for over 30 years through her work in the prolife movement using education, community awareness, and public policy activism.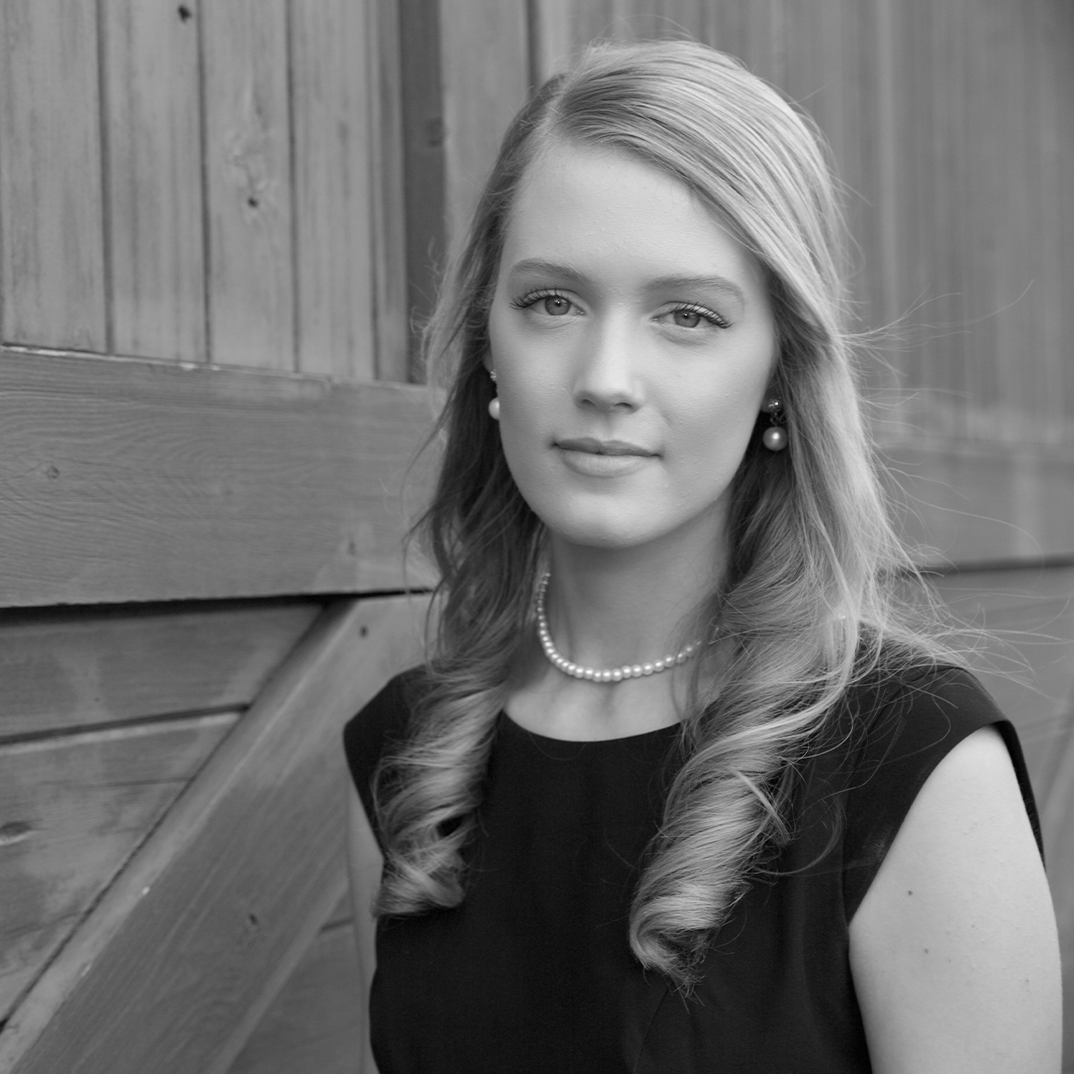 President of Students for Life at Miami University
Ellen Wittman was born and raised in Cincinnati, Ohio, as the youngest of eight children. Ellen attended Immaculate Conception Academy, graduating as salutatorian of her class. She is currently a senior at Miami University in Oxford, Ohio majoring in Marketing and minoring in Political Science. Ellen has interned for Congressman Warren Davidson, Congressman Kevin McCarthy, and most recently as a media relations intern at The Heritage Foundation in Summer 2019.
Ellen is President of Students for Life on her campus where she leads her group in their initiatives to support pregnant and parenting students, spread awareness on the issue of abortion, and engage in public policy. Ellen successfully defended her Students for Life group's First Amendment rights when her administration attempted to condition the group's speech in the form of "trigger warnings".
With the help of Alliance Defending Freedom, Ellen filed a lawsuit against her university and was successful in changing several administrative policies concerning speech on campus. Ellen speaks on First Amendment issues across the country and recently spoke alongside President Trump as he signed an executive order regarding free expression on college campuses. Ellen is passionate about life and liberty, and plans to continue fighting for these issues in her career.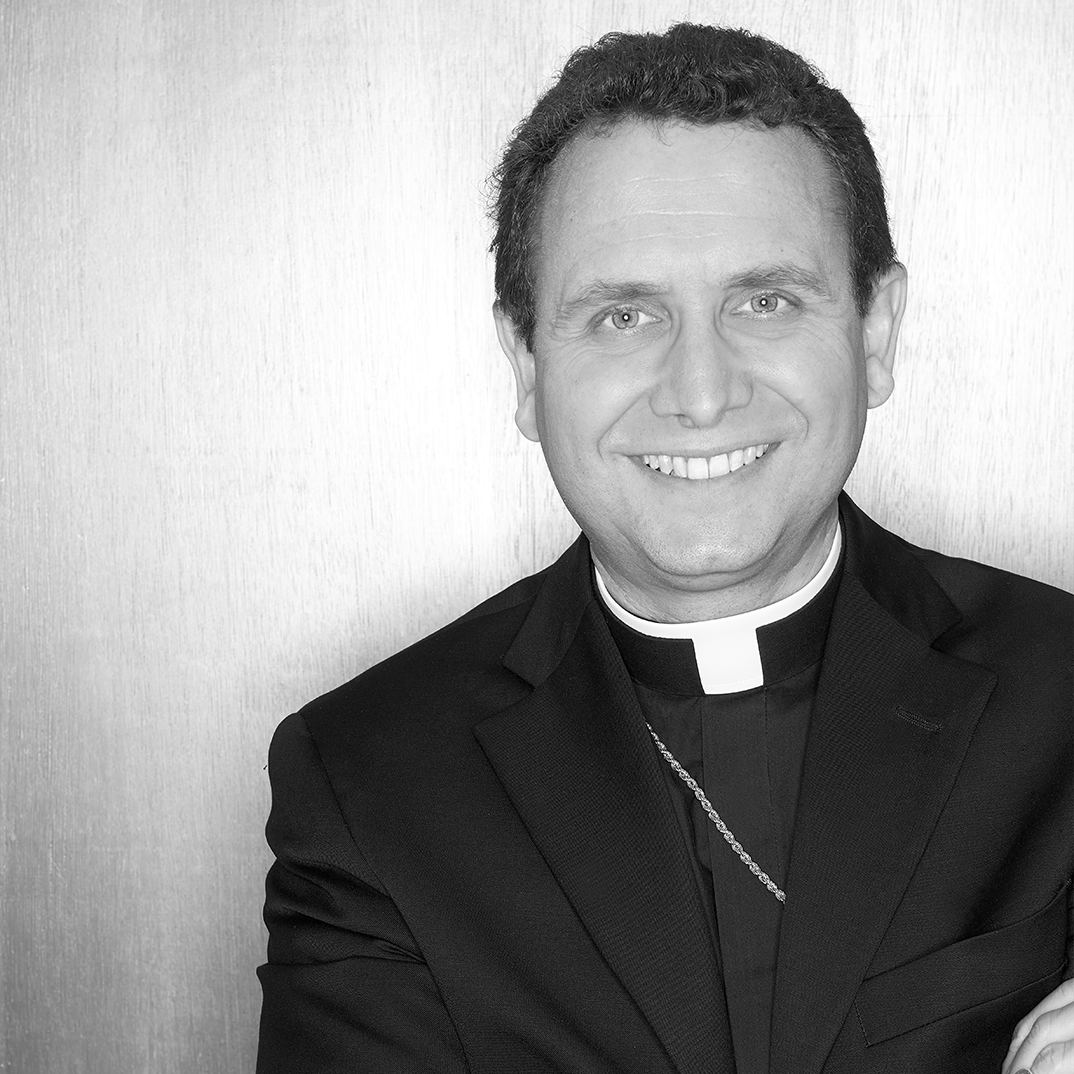 Most Reverend Andrew Cozzens
Archdiocese of Saint Paul & Minneapolis
The Most Reverend Andrew Cozzens serves as Auxiliary Bishop of the Archdiocese of Saint Paul and Minneapolis.
A native of Denver, Bishop Cozzens is the youngest of three children. He graduated from Benedictine College in Atchison, Kansas, with majors in English Literature and Philosophy. During a period of discernment after college, Bishop Cozzens served as a travelling missionary to young people around the country with Twin Cities-based NET Ministries, and worked for one year at the University of St Thomas in Saint Paul as a missionary with Saint Paul's Outreach, leading college Bible study groups.
In 1997, he was ordained to the priesthood for the Archdiocese of Saint Paul and Minneapolis. He completed his Doctorate in Sacred Theology at the Pontifical University of St Thomas Aquinas in Rome in 2008. On October 11, 2013, Pope Francis appointed him as Auxiliary Bishop of the Archdiocese of Saint Paul and Minneapolis. Bishop Cozzens' ordination to the Episcopacy took place December 9, 2013, on the Feast of the Immaculate Conception, at the Cathedral of Saint Paul.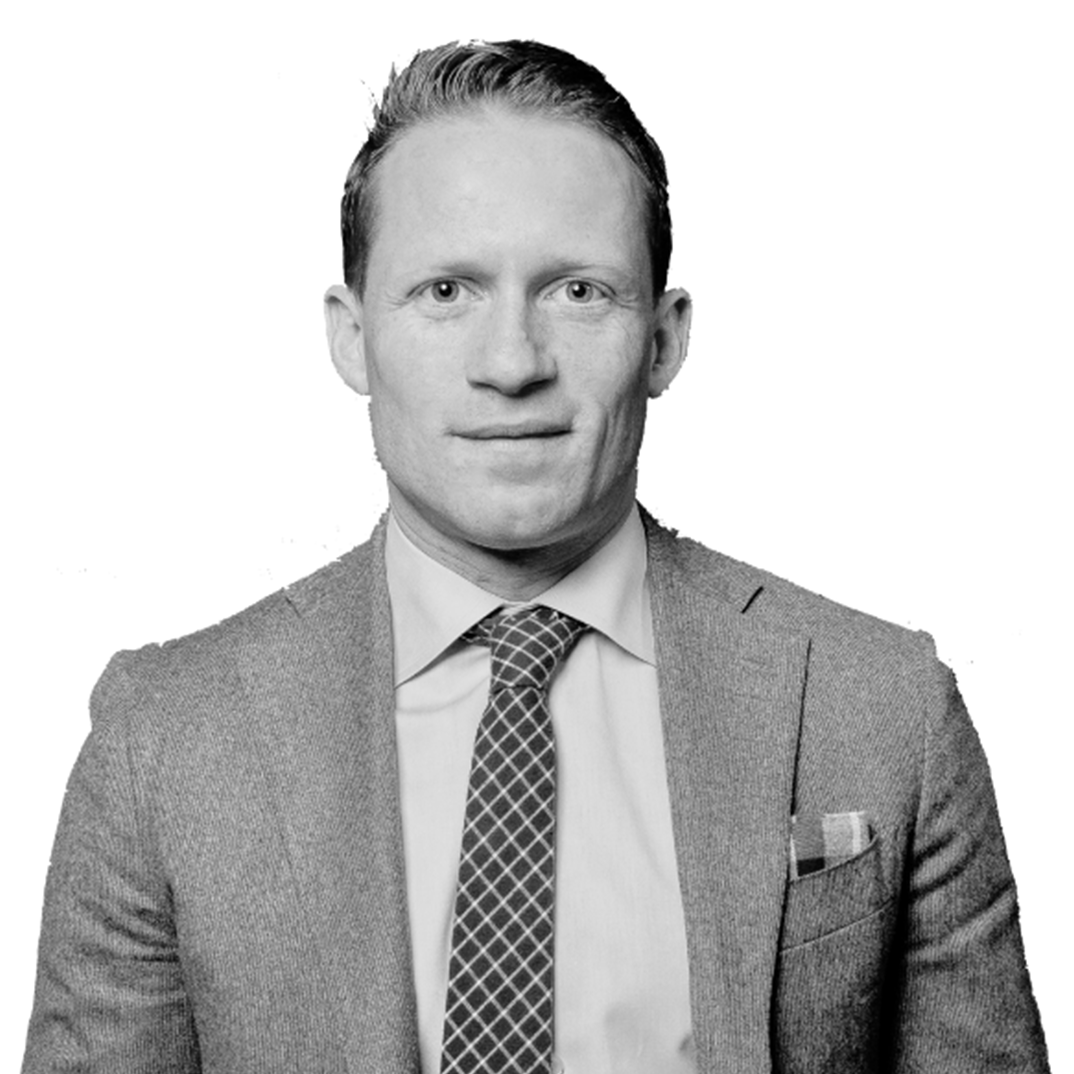 Executive Director, Heritage Action for America
Tim Chapman serves as the Executive Director of Heritage Action. In this role, Chapman is responsible for establishing a long-term, strategic vision for Heritage Action while working alongside The Heritage Foundation leadership to ensure both organizations are working toward common goals. The Pennsylvania native is an original co-founder of Heritage Action for America, serving first as its Chief Operating Officer, and has been a driving force in the day-to-day successes of the organization.
A distinguished voice in the conservative movement, Chapman has served as a key adviser on public policy matters throughout his tenure in the United States Senate and with The Heritage Foundation as chief of staff to former-President, Ed J. Feulner, Ph.D. Tim has been published and quoted in outlets including Politico Magazine, The Hill, National Review, The Washington Post, and Forbes, and has made multiple appearances on cable television.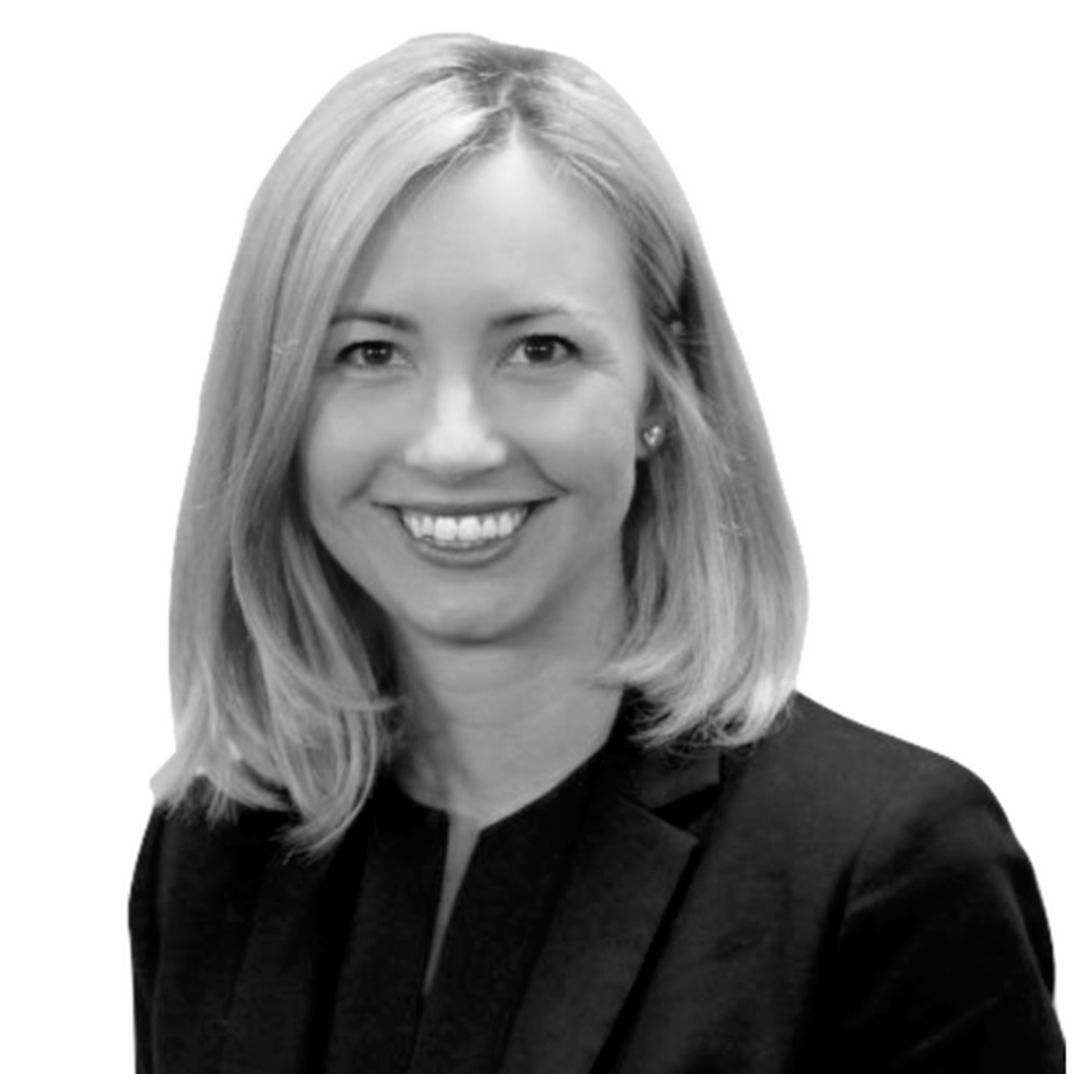 Vice President of Heritage Action
Jessica Anderson is the Vice President of Heritage Action for America. In this role, she is responsible for the strategic operation and day-to-day activities of the government relations, policy, digital marketing, and grassroots teams. Prior to her return to Heritage Action, Anderson served as Associate Director, Intergovernmental Affairs and Strategic Initiatives for the Office of Management and Budget in the Trump Administration. Anderson has nearly 10 years of political experience which includes her first tour at Heritage Action as Grassroots Director.
Anderson landed on the 2017, 30 Under 30 Forbes List for Law and Policy and is a recipient of other top 30 Under 30 awards from Newsmax and Red Alert. Jessica Anderson has been published in The Wall Street Journal, USA Today, Real Clear Policy, The Hill, and The American Spectator. She graduated Cum Laude from the University of Florida and is a graduate of the Koch Associate Program.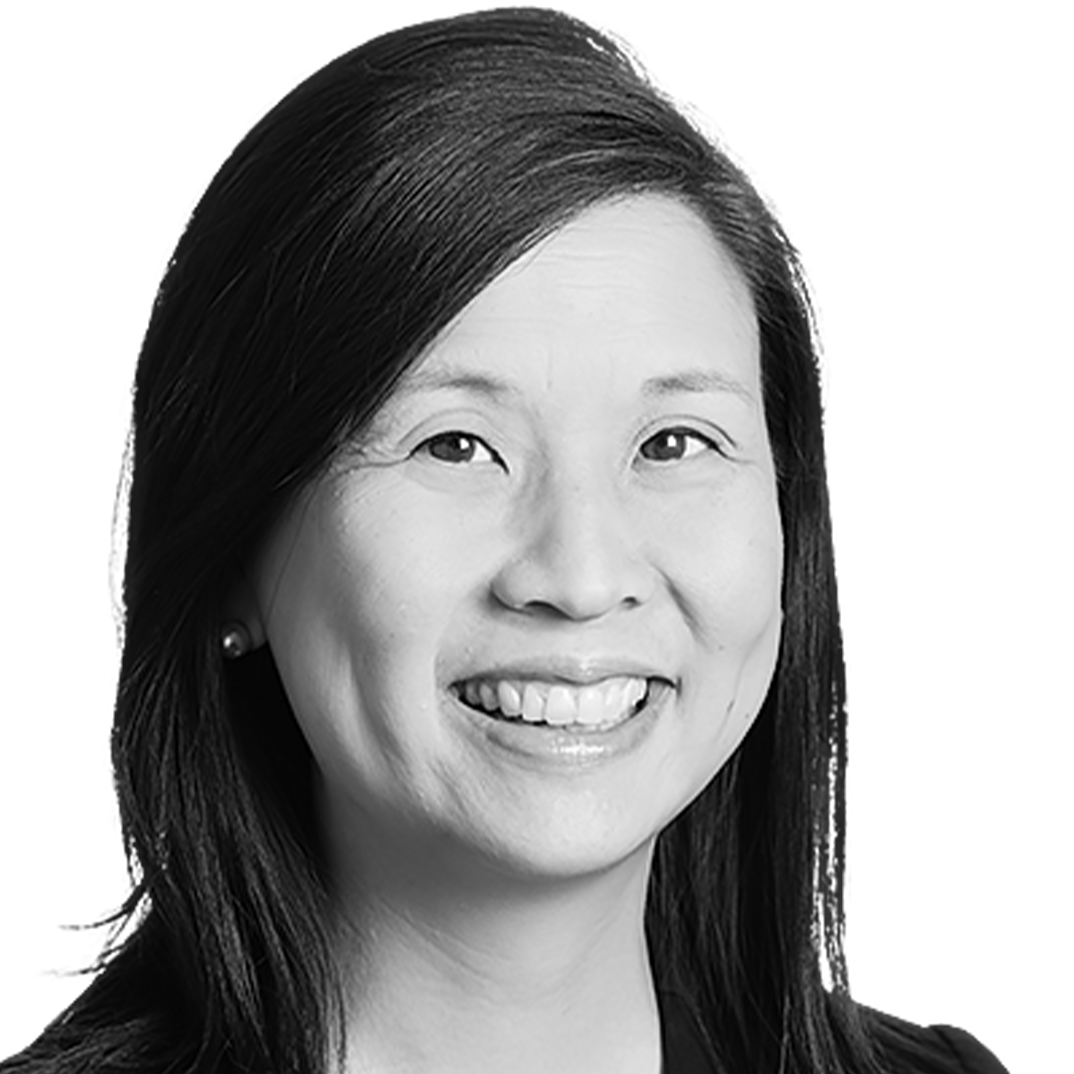 Director of the Richard and Helen DeVos Center
Emilie Kao is director of the Richard and Helen DeVos Center for Religion & Civil Society at The Heritage Foundation. She is an attorney who has defended religious freedom for the last 14 years. She has worked on behalf of victims of religious freedom violations in East Asia, the Middle East, Europe and South Asia at the State Department's Office of International Religious Freedom and Becket Law. Previously she worked at the United Nations and Latham and Watkins.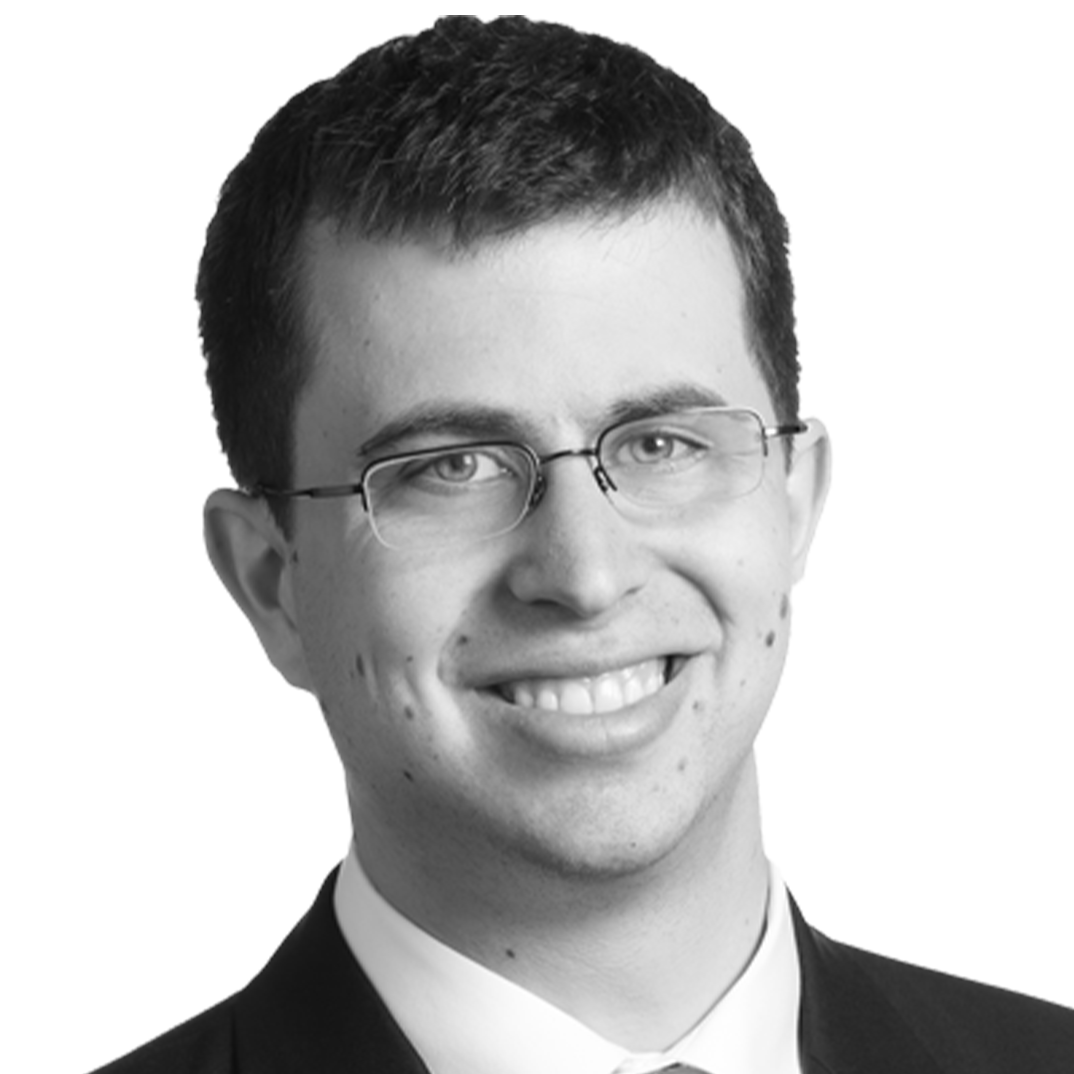 Recruitment Manager, The Heritage Foundation
Kyle Bonnell is the Recruitment and Job Bank Manager at The Heritage Foundation. Through the Job Bank, Kyle places conservatives into key positions on Capitol Hill, in the Executive Branch, and in conservative organizations across the country. Kyle has recruited and placed conservatives into a variety of positions through his work at Heritage over the past seven years: originally as the Recruitment Coordinator, then as the Recruitment Associate, before assuming his current role. He interned for Heritage Action for America, Townhall Media, and the House Foreign Affairs Committee. Kyle is a Middletown, Ohio native and graduated from Miami University with a Bachelor's degree in Political Science.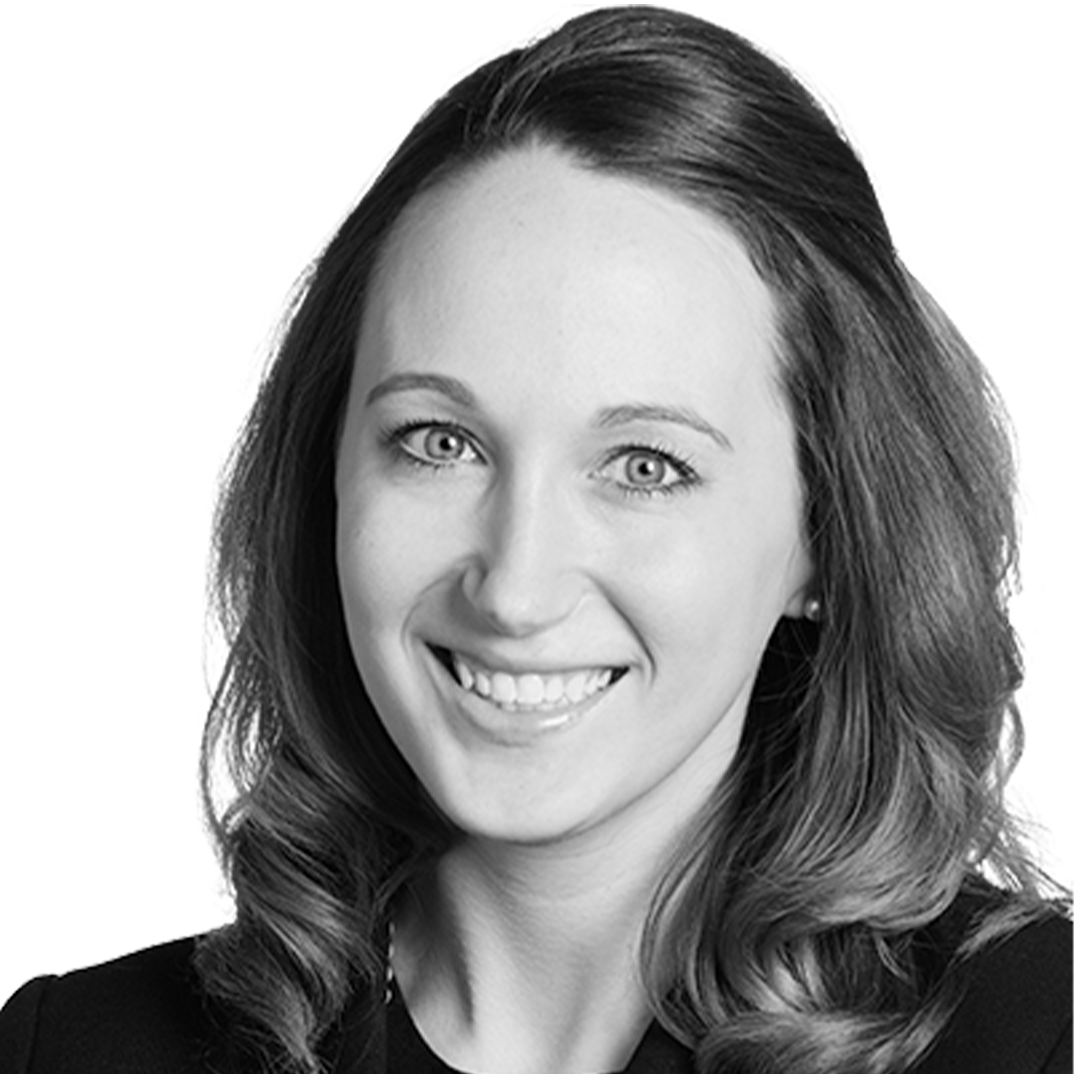 Research Associate, The Heritage Foundation
Melanie Israel is a Research Associate for The Heritage Foundation's DeVos Center for Religion and Civil Society. Where her portfolio includes the right to life, conscience rights, and religious freedom. Before joining Heritage she worked for the office of Senator Ted Cruz and for the Senate Judiciary Committee Subcommittee on Oversight, Agency Action, Federal Rights and Federal Courts.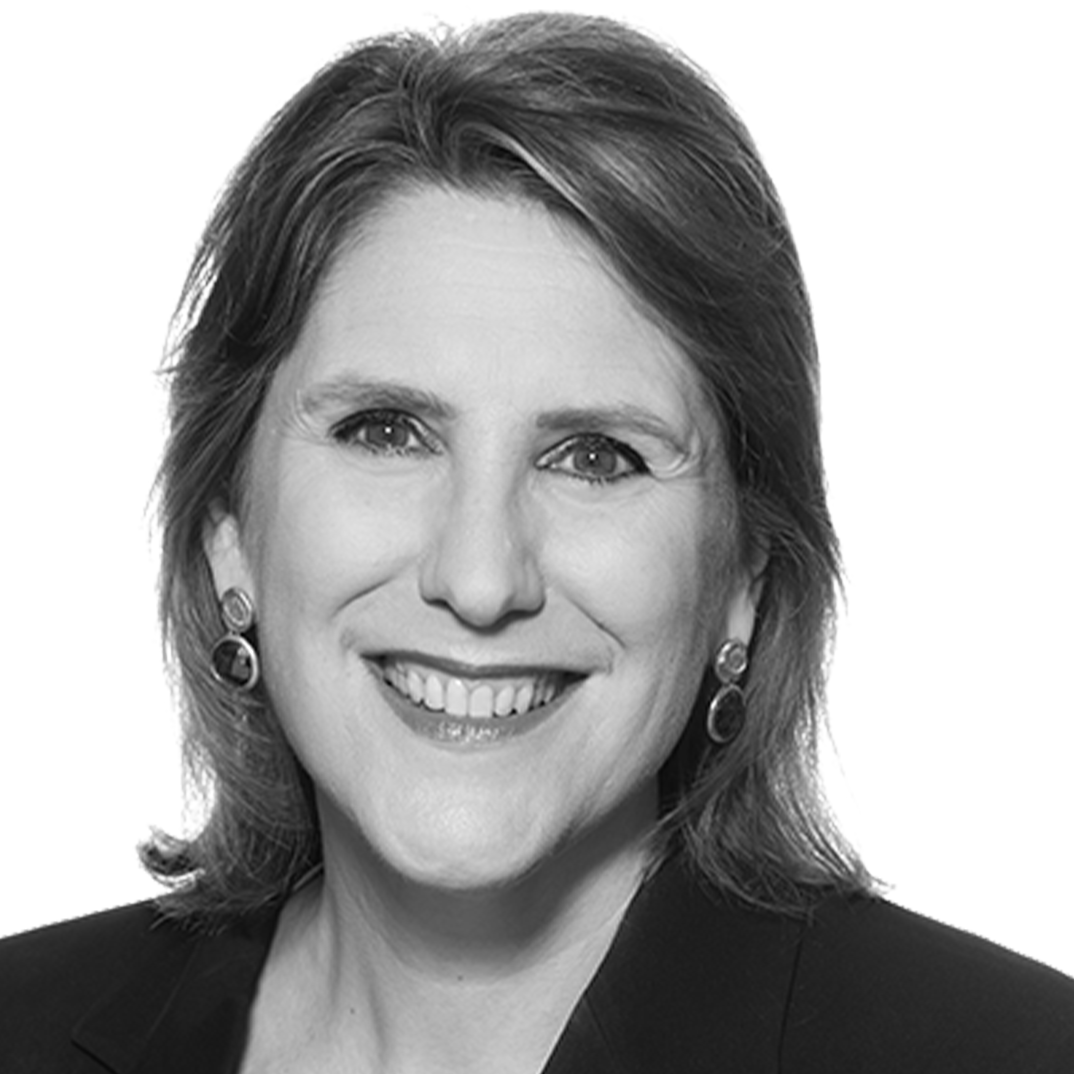 Vice President, The Heritage Foundation
Dr. Charmaine Yoest is a Vice President of the Heritage Foundation, where she leads the Institute for Family, Community and Opportunity. This includes work on domestic policy issues including health care and welfare reform, education policy, family formation, women's issues and religious liberty. Dr. Yoest previously served in the Trump Administration in the White House and the Department of Health and Human Services. She also served as President and CEO of Americans United for Life and is the author of M other in the Middle (HarperCollins), an examination of child care policy.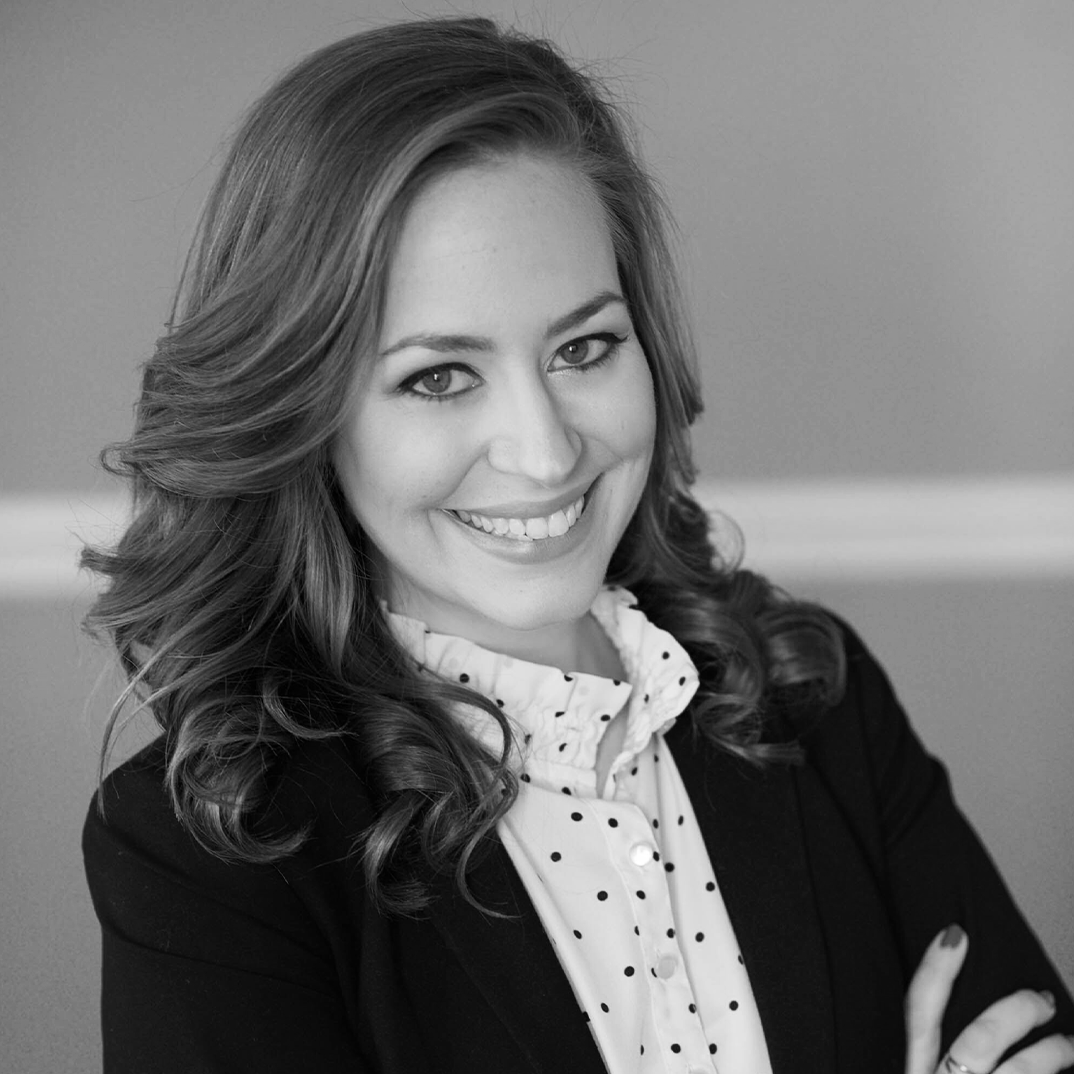 Director of Development, Live Action
Lauren has been fundraising for the conservative movement in the Washington, D.C. area for nine years. Since April 2014, Lauren has been building Live Action's strategic development and marketing programs. Lauren travels the country sharing Live Action's work and mission, while also speaking on pro-life and cultural issues. Lauren is the oldest of 14 children and comes from a retired Air Force family.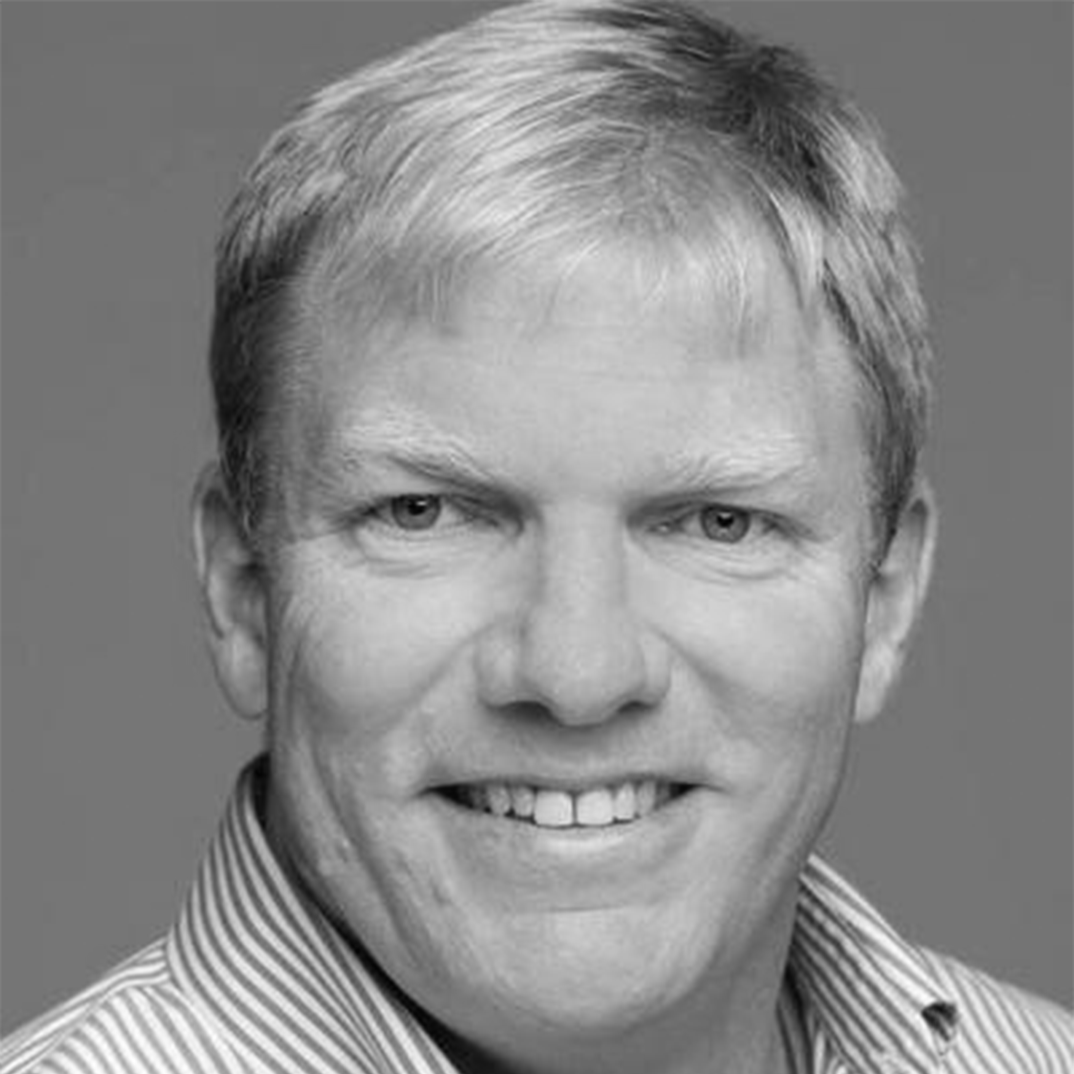 President, Movie to Movement
Jason Jones is a film producer, author, activist, and human rights worker. He is president of Movie to Movement. In 2006, Jones was an Executive Producer of "Bella" which won several film industry awards, most notably the People's Choice Award at the 2006 Toronto International Film Festival. He was the Associate Producer of the 2008 film, "The Stoning of Soraya M." which won the Los Angeles Film Festival Audience Award in 2009 as well as the NAACP Image Award in 2010. In 2012, he was the Producer of the TV movie "Mother Marianne: Portrait of a Saint" and an Executive Producer of the new film "Voiceless". His short films include "Eyes to See" (2010), "Crescendo" (2011) and "Sing a Little Louder" (2015). His new film America's Divided Heart will be in theaters May of 2020.
Jason works directly to aid the homeless, people facing genocide, and women with crisis pregnancies. A regular contributor to the Christian News Site, "The Stream", he is the author of two books, The Race to Save Our Century and his most recent, The World is on Fire, released October 2017. Jason lives in Hawaii with his wife and 7 children.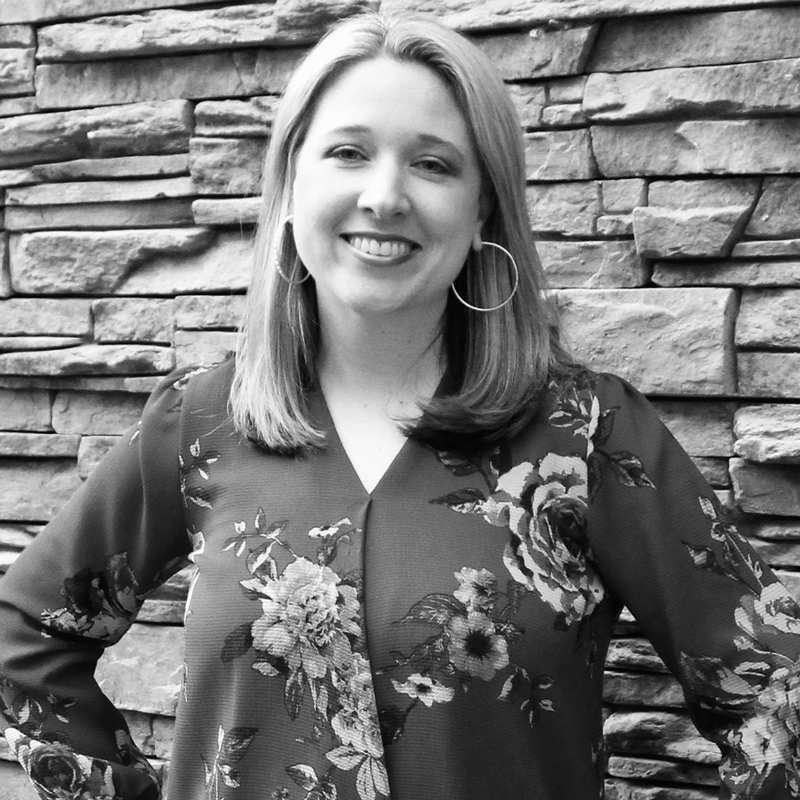 Executive Director of Sidewalk Advocates for Life
Lauren Muzyka, Esq., serves as Executive Director of Sidewalk Advocates for Life (SAFL), an organization that trains, equips, and supports sidewalk advocacy groups around the globe to peacefully and effectively offer loving, life-affirming alternatives to women and men entering abortion facilities. Since SAFL began in 2014, it has grown to about 200 locations worldwide and witnessed nearly 8,000 babies saved, 15 facility closures, and 66 abortion workers leave the business among other victories through God's grace.
Lauren is a licensed attorney in Texas whose passion for defending the sanctity of human life led her into the pro-life movement. For over two years just before starting SAFL, Lauren served as Campaign Strategist for the National 40 Days for Life Team, advising their 300+ campaigns in North America running a local campaign.
Lauren holds a Bachelor of Arts in Political Science and Spanish from Texas A&M University (2004), as well as an Advanced Certificate in International Affairs (2005). She is a 2009 cum laude graduate of Ave Maria School of Law. She has interned with organizations such as Alliance Defending Freedom (Blackstone Fellowship), Americans United for Life, First Liberty Institute, Texas Alliance for Life, and the Collin County District Attorney's Office.
Additionally, Lauren is a trained sidewalk counselor of 20 years. Her greatest joy is her relationship with Jesus Christ and His Church, being married to her husband, and bringing God's people together across denominational lines in the pro-life movement.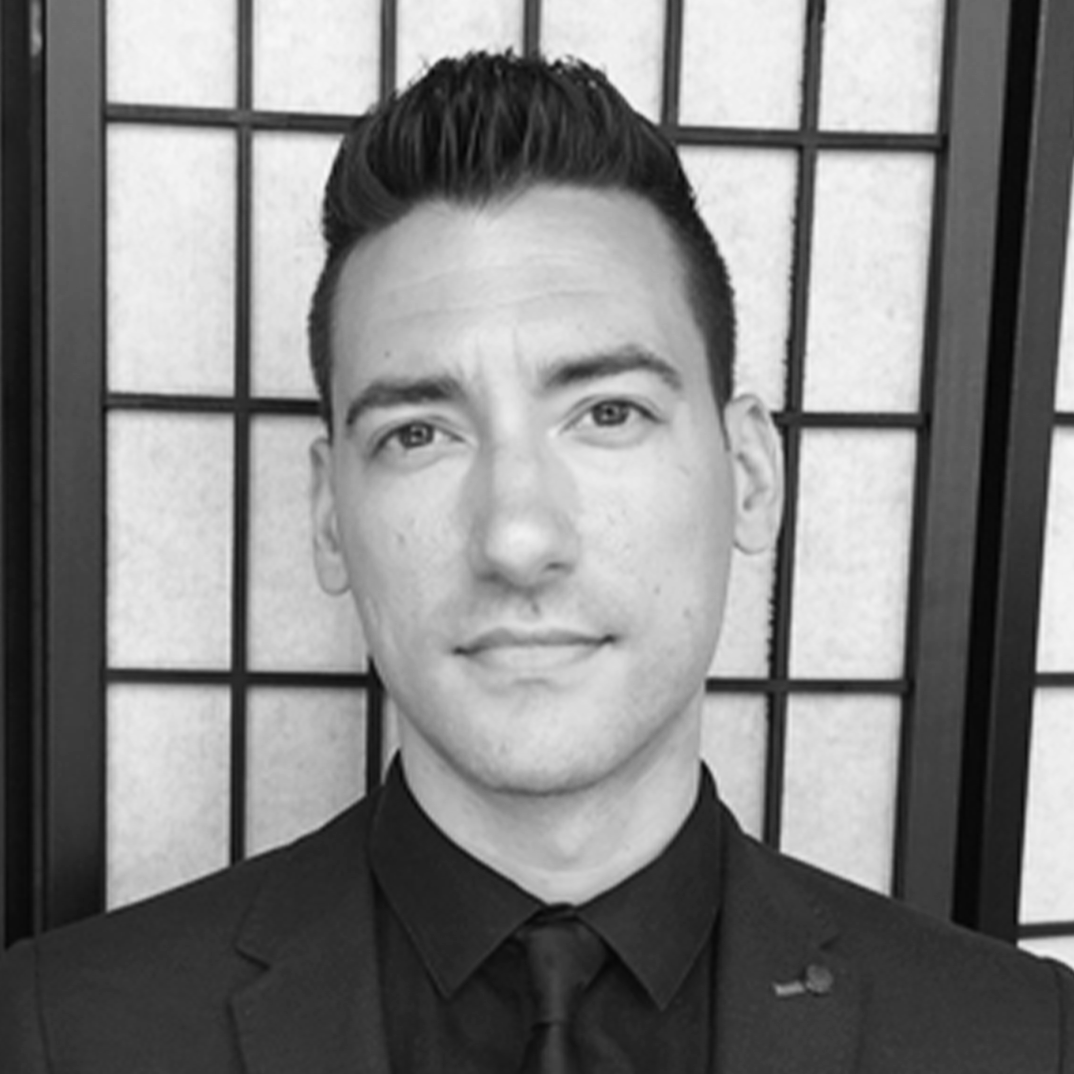 Founder, The Center for Medical Progress
David Daleiden is a citizen journalist with nearly a decade of experience in conducting investigative research on the abortion industry. In 2013, David started The Center for Medical Progress to pursue sophisticated, deep, and impactful investigative journalism projects pertaining to contemporary bioethical issues. As Project Lead at CMP, David developed and executed the organization's first long-term project, the 30-month-long "Human Capital" investigation documenting Planned Parenthood's illegal sale of body parts from aborted fetuses. Prior to CMP, David worked as Director of Research for a national new media education and advocacy organization.
David is a graduate of Claremont McKenna College with a B.A. in Government, and his writing has been published in The Weekly Standard, The Human Life Review, USA Today, and The Hill. David has appeared on many radio and TV broadcasts including Southern California Public Radio, The Eric Metaxas Show, The Sean Hannity Show, EWTN, CBS, ABC, FOX News Channel's Hannity and Tucker Carlson Tonight, and CNN's New Day.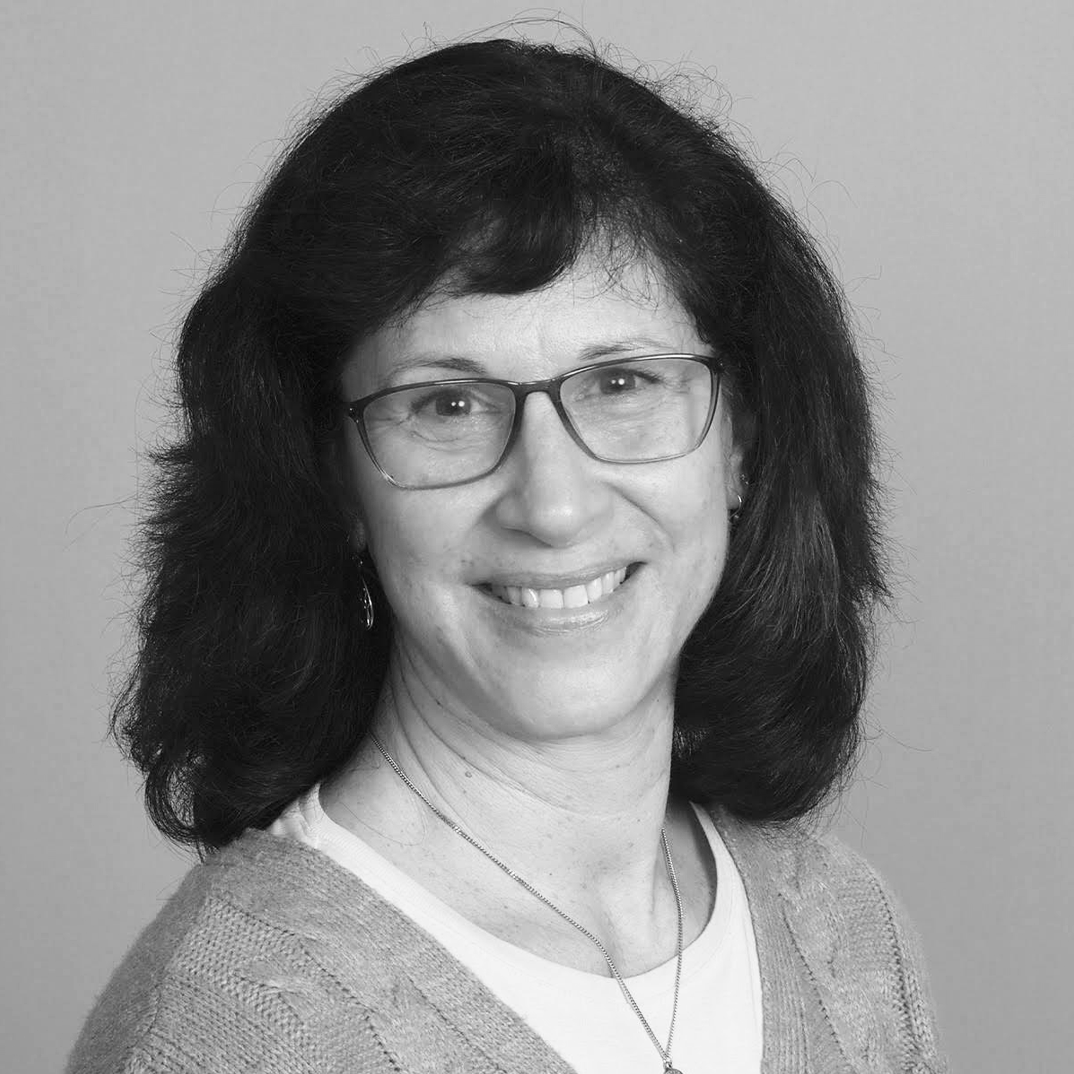 Robin Pierucci, MD, MA, is a wife, mother, and a practicing neonatologist. She also has a master's degree in bioethics, which dovetails with her research, publications, and ongoing involvement in her hospital's perinatal palliative care program. Also, she has been a leader in the Kalamazoo Neonatal Abstinence Syndrome Community Collaborative. This initiative has involved not only inpatient medical personnel from neonatal, obstetric, and pediatric departments but also outpatient staff from multiple community groups including mental health services, substance abuse specialists, early home health programs, and the school and court systems. She has also completed the National Catholic Bioethics Center certificate course.
In the last year, she has been active with Women Speak for Themselves and has had pieces published in The Federalist and The National Review—Online.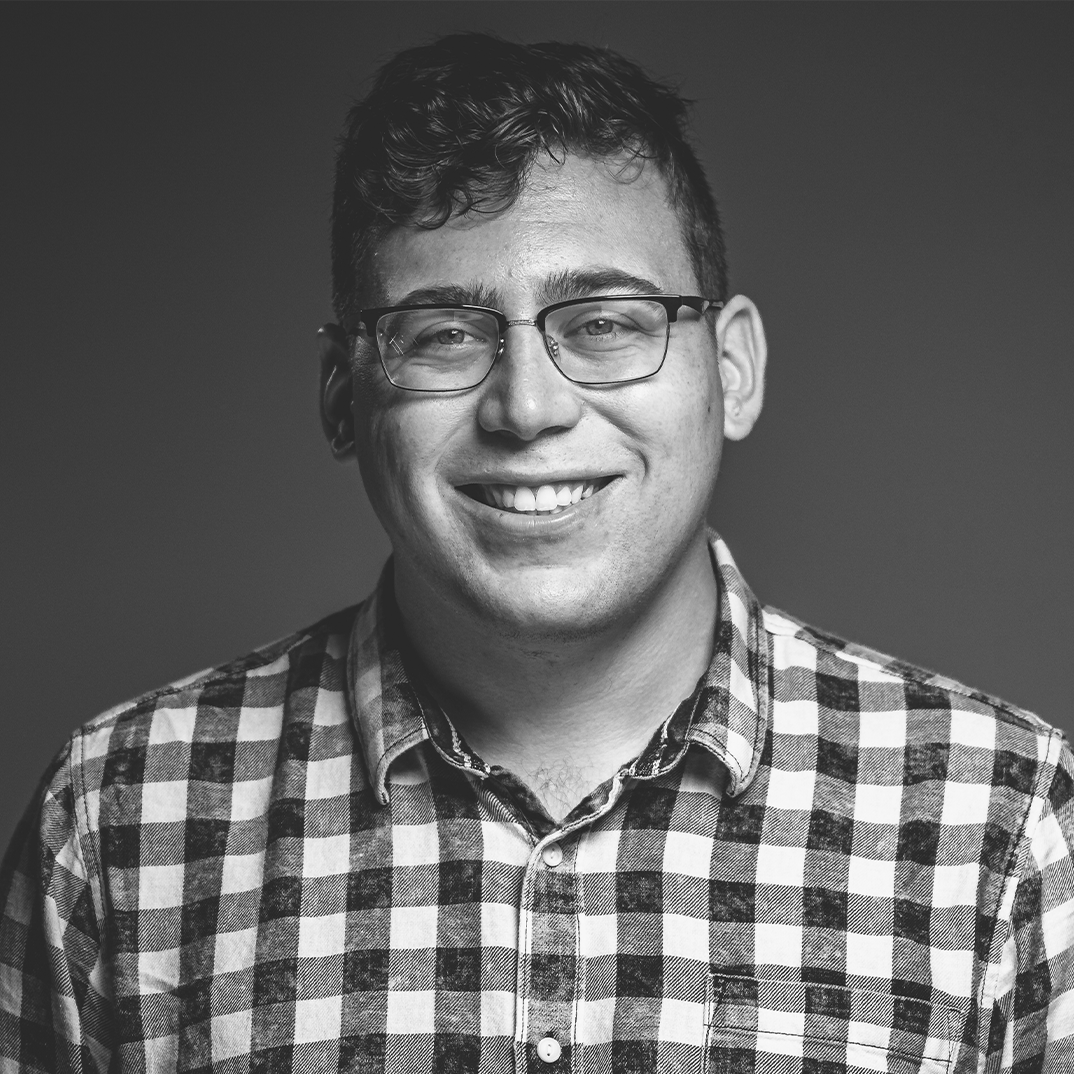 Field Director, Students For Life Action
Titus Folks got involved with Students For Life of America in 2013 as a student at Liberty University. In the last 6 years since then, he's attended countless protests, worked on political campaigns across the country, and caused political pain to pro-abortion politicians at every level of government. He currently works as the National Campaigns Advisor for Students For Life Action, and he's excited to advance Pro-Life policy and candidates across the country in 2020. In his free time, he's always happy to connect Pro-Life students with campaign jobs, and he'd love to help you start a career in the conservative movement.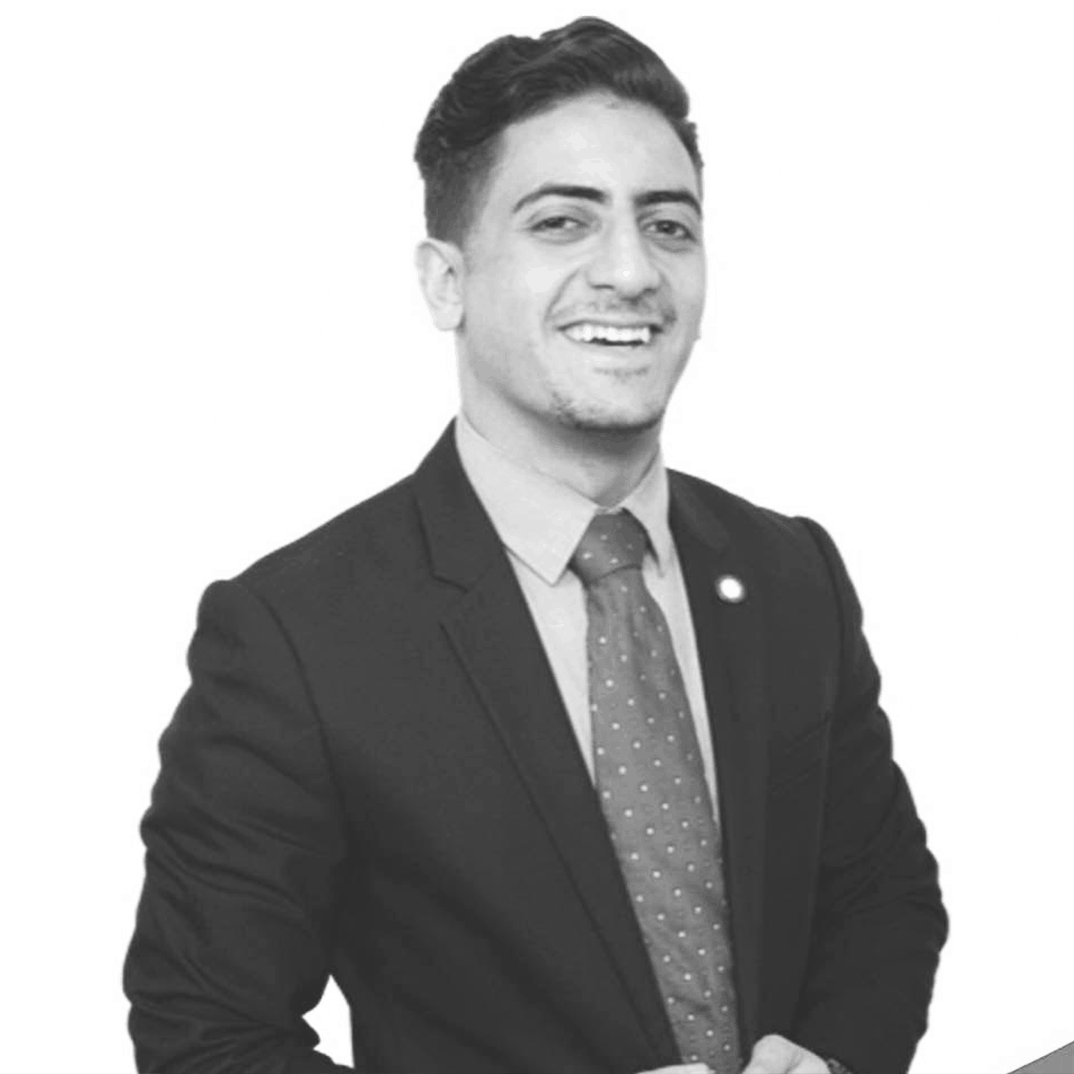 Spotsylvania School Board
Rob attended K-12 in Spotsylvania County and Germanna Community College, participating in Phi Theta Kappa Honor Society, Student Government Association and Mouths of Manna, a food bank feeding in need students. He graduated from the University of Mary Washington with a Bachelor's in Political Science and a focus in International Affairs. He successfully ran for School Board in Spotsylvania in 2019 becoming the youngest elected official in the county.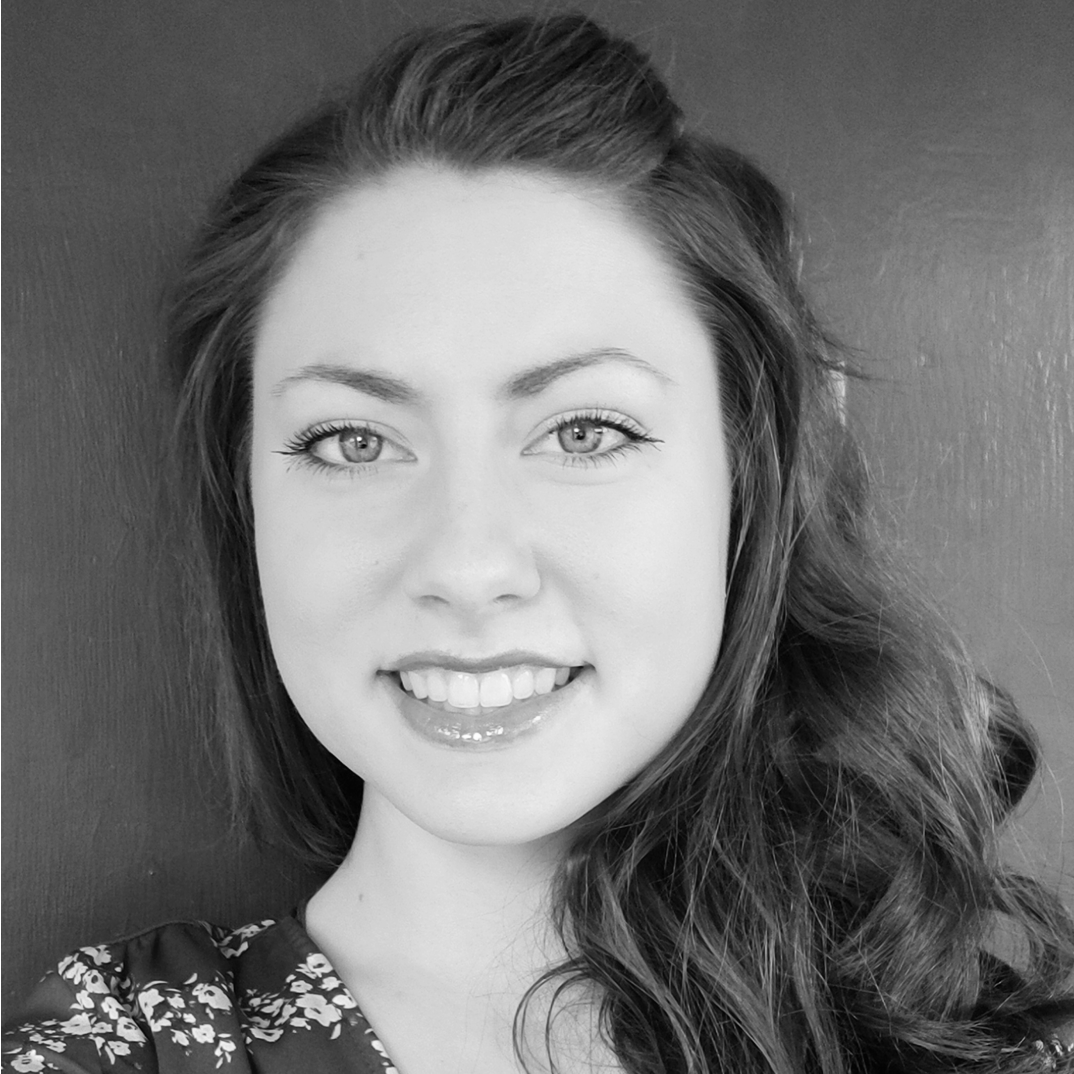 SFLA Club Founder, Tacoma Community College
Juliana Johns is from Washington state and became actively pro-life when she was nine after hearing a memorial for the unborn on Catholic Radio. In 2017 she started the SFLA club at Tacoma Community College, and is mentoring the new club officers as she finishes her AAB this year. Juliana is also a part of the 2019 Wilberforce Fellowship and Supportive Services Pillar team.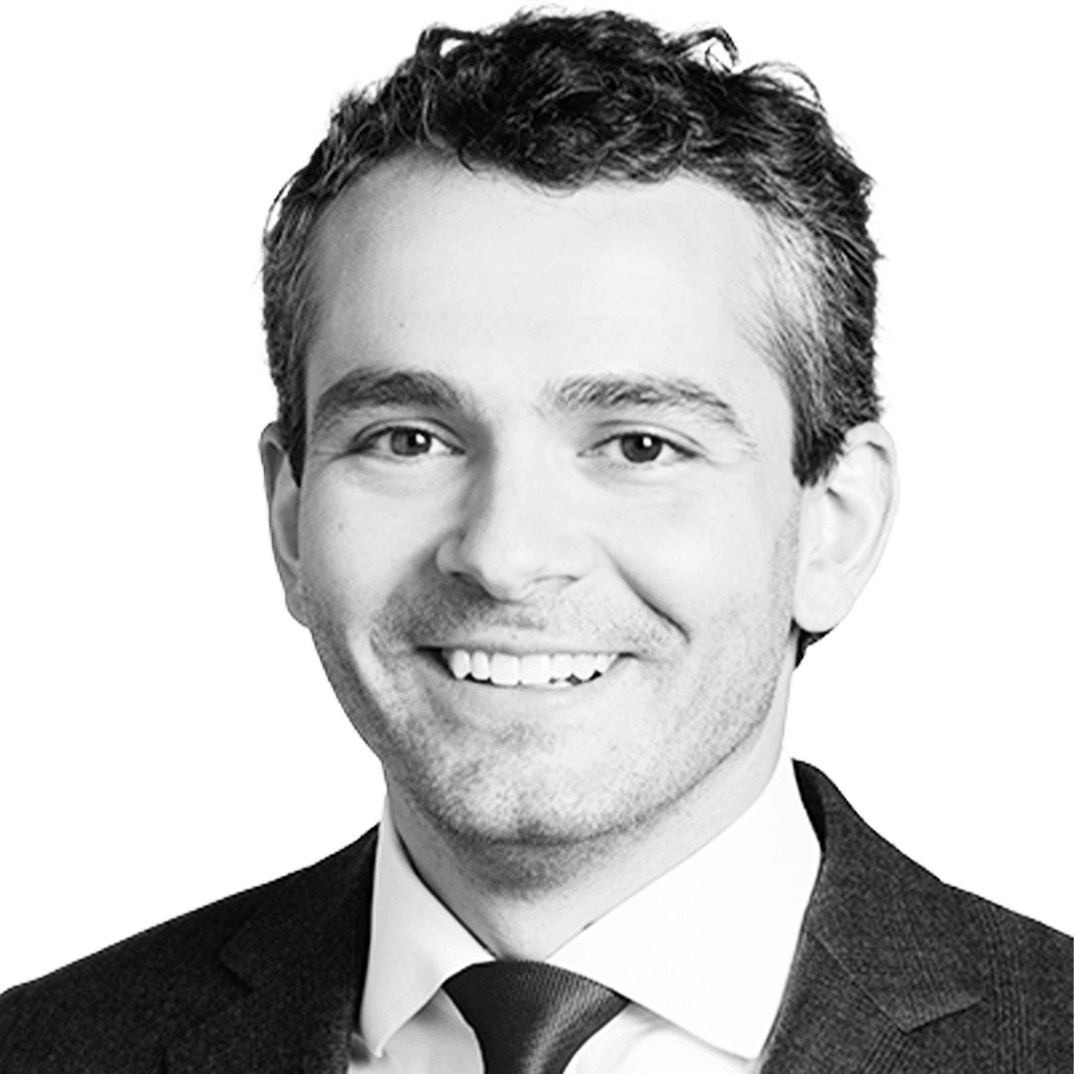 Founder, Public Discourse
Ryan T. Anderson, Ph.D., researches and writes about marriage, bioethics, religious liberty and political philosophy at The Heritage Foundation. He is the founder and editor of Public Discourse and the author of several books including When Harry Became Sally: Responding to the Transgender Moment and Truth Overruled: The Future of Marriage and Religious Freedom, and What Is Marriage? Man and Woman: A Defense and Debating Religious Liberty and Discrimination. Follow him on Twitter at @RyanTAnd and for his latest essays and videos you can follow his public Facebook page.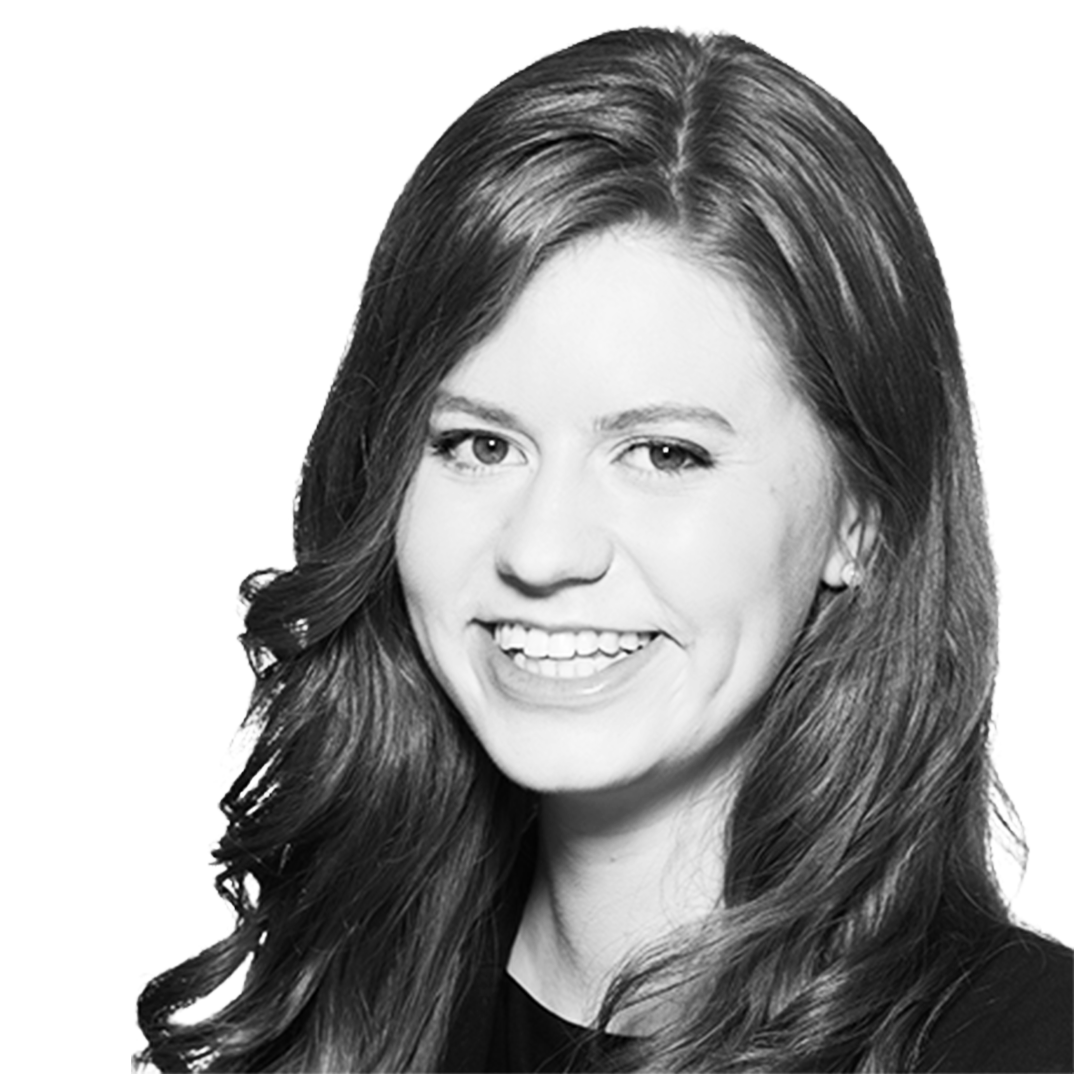 Research Assistant, Heritage Foundation
Meridian is a research assistant in domestic policy studies at the Heritage Foundation. Prior to Heritage, Meridian was a Research Assistant and Systems Analyst at Family Policy Alliance, and Public Policy Analyst at Colorado Family Action Foundation. In 2015, she published on the D.C. Opportunity Scholarship Program in The George Wythe Review, named by the Collegiate Network as the top undergraduate policy journal in 2015.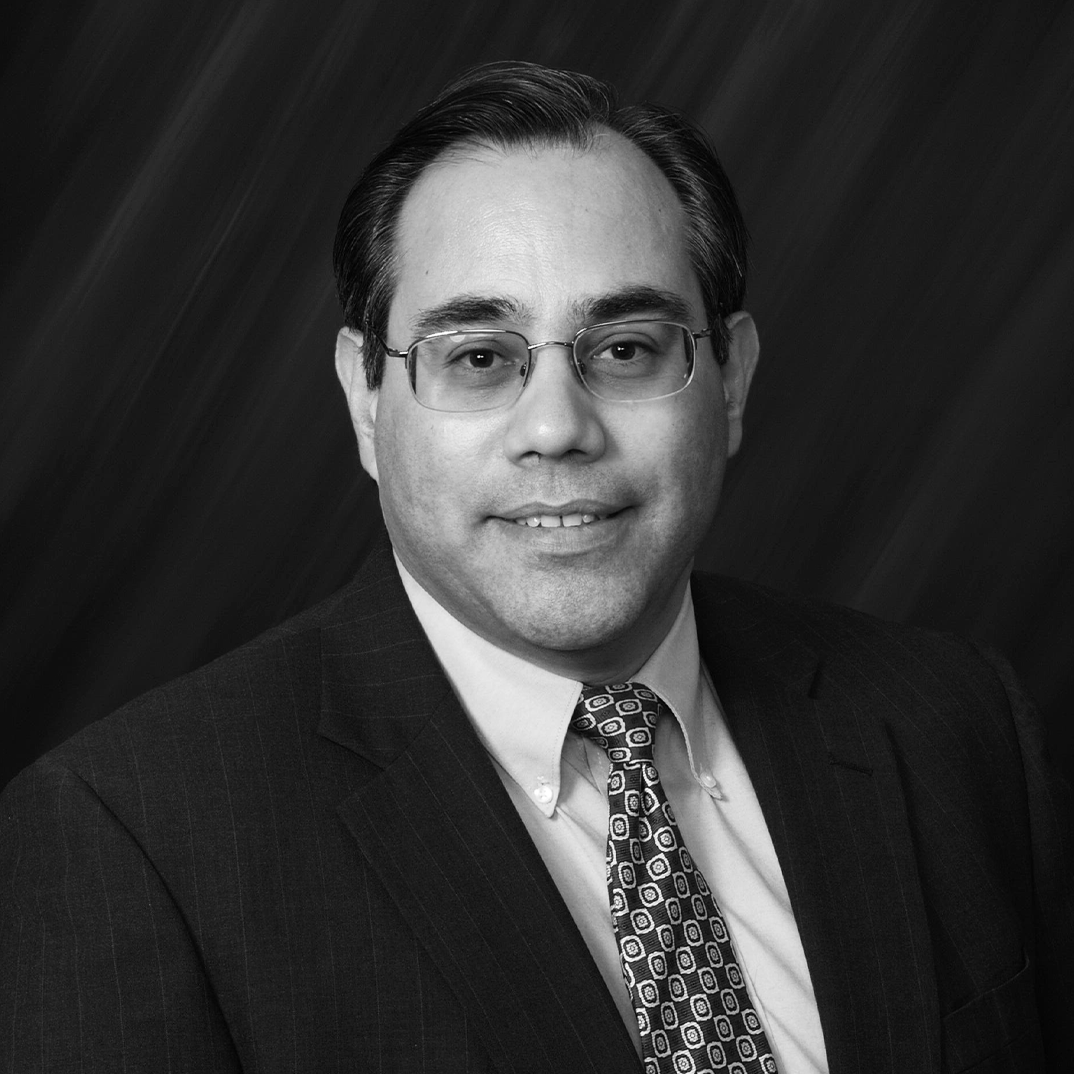 President and founding CEO of Real Alternatives
Kevin I. Bagatta, Esq., is the President and founding CEO of Real Alternatives whose motto is "Empowering Women for Life.". Real Alternatives is a pro-life nonprofit corporation which for the last 24 years, has administered the tax-payer funded multi-million dollar pregnancy support services programs serving women in the states of Pennsylvania, Michigan, and Indiana. In that time, over 400,000 women have been provided support from the moment of conception through 12 months after the birth of the baby.
In 1995, the Pennsylvania program became the first pro-life pregnancy services program in the country to be funded with government tax dollars. Under Kevin's leadership, Real Alternatives has grown its Pennsylvania program nationally, assisting Texas and 12 other states to start programs.
Kevin attended North Carolina State University obtaining a BA in Business Management and was commissioned an officer though Air Force ROTC. He served four years in the Air Force attaining the rank of Captain and also attended the University of North Dakota earning an MBA.
After the Air Force, Kevin was a Policy Analyst for Analytic Service Inc. in Arlington, Virginia, a think tank in Washington, D.C. In 1993, he attended Widener University School of Law in Harrisburg, Pennsylvania. Kevin is licensed to practice law in Pennsylvania. He also attained a Master's Degree in Theology from Holy Apostles College and Seminary in Cromwell, CT in 2009.
Kevin resides in Pennsylvania, with his wife Karla. They have six children, Kevin, Jr., Patrick, Angela, Matthew, David and Mary Grace.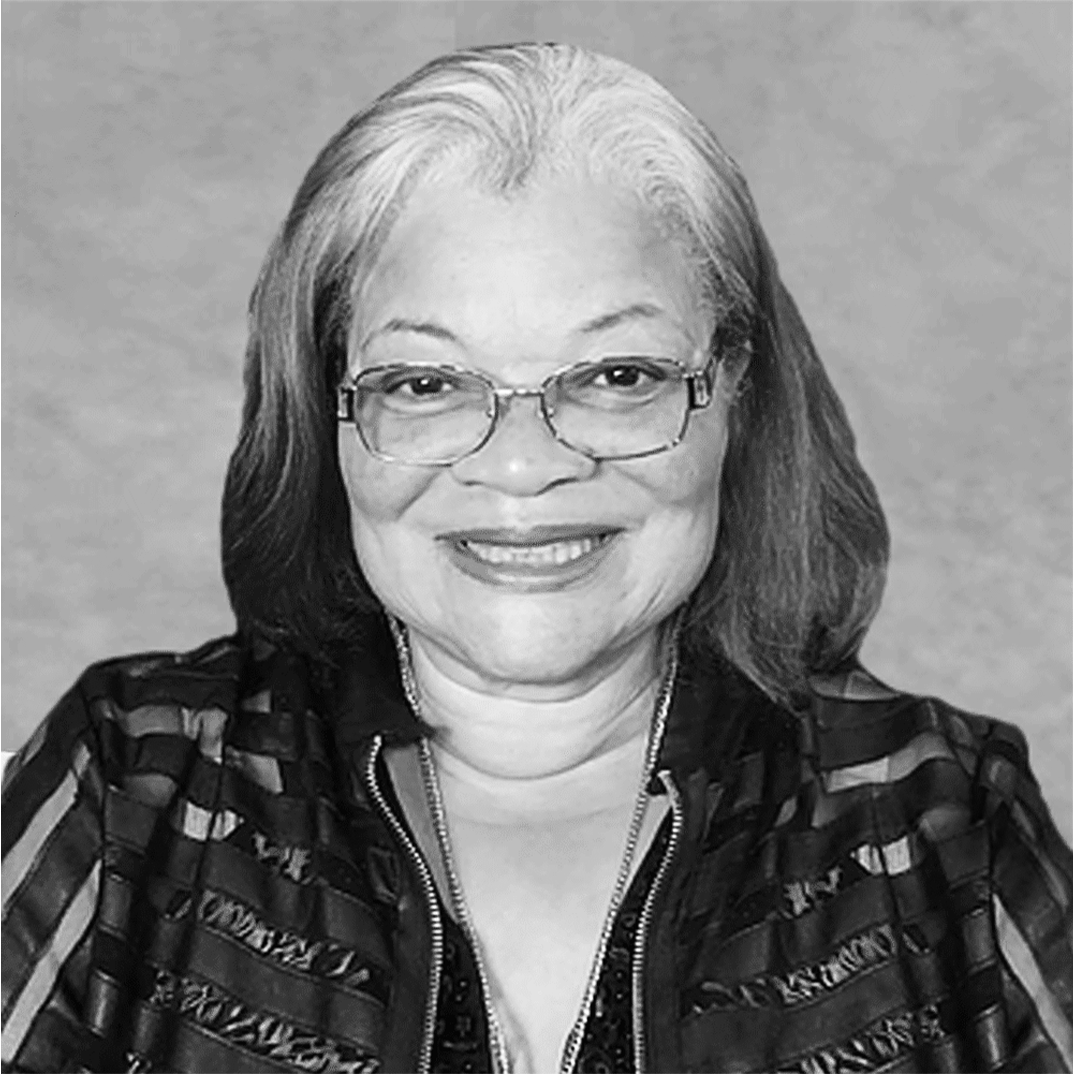 Executive Director, Civil Rights for the Unborn
EVANGELIST ALVEDA C. KING uses her God-given talents and abilities to glorify God and uphold the sanctity of life from the womb to the tomb.
She currently serves on the pastoral team of Priests for Life, as Executive Director of its outreach called Civil Rights for the Unborn. She is also a voice for the Silent No More Awareness Campaign, sharing her testimony of two abortions, God's forgiveness, and healing.
The daughter of the late civil rights activist Rev. A.D. King and his wife Naomi Barber King, Alveda grew up in the civil rights movement led by her uncle, Rev. Dr. Martin Luther King, Jr. Her family home in Birmingham, Alabama, was bombed, as was her father's church office in Louisville, Kentucky. Alveda was jailed during the open housing movement. She sees the prolife movement as a continuation of the civil rights struggle.
Evangelist King is a former college professor and served in the Georgia State House of Representatives. She is a recipient of the Life Prize Award (2011), the Cardinal John O'Connor Pro-Life Hall of Fame Award (2011) and the Civil Rights Award from Congress of Racial Equality (CORE) (2011). She is a bestselling author; among her books are GG's Home for The Holidays Cookbook; King Truths: 21 Keys to Unlocking Your Spiritual Potential; King Rules: Ten Truths for You, Your Family, and Our Nation to Prosper; America Return to God; How Can the Dream Survive if we Murder the Children? and I Don't Want Your Man, I Want My Own. Alveda is an accomplished actress and songwriter, her latest album being Tender Moments Alone with God. The Founder of Alveda King Ministries, Alveda is also the recipient of an honorary Doctorate of Laws degree from Saint Anselm College. She has served on several boards, including Heartbeat International, Georgia Right to Life, The King Center, Bible Curriculum in Public Schools and Abortion Recovery International (ARIN). She is also a member of the National Black Prolife Coalition (NBPC) and is a Senior Fellow with the Howard Center for Family, Religion & Society. Alveda is a regular columnist for Newsmax.com "Insiders" section and a Fox News contributor.
Evangelist King lives in Atlanta, where she is the grateful mother of six and a blessed grandmother.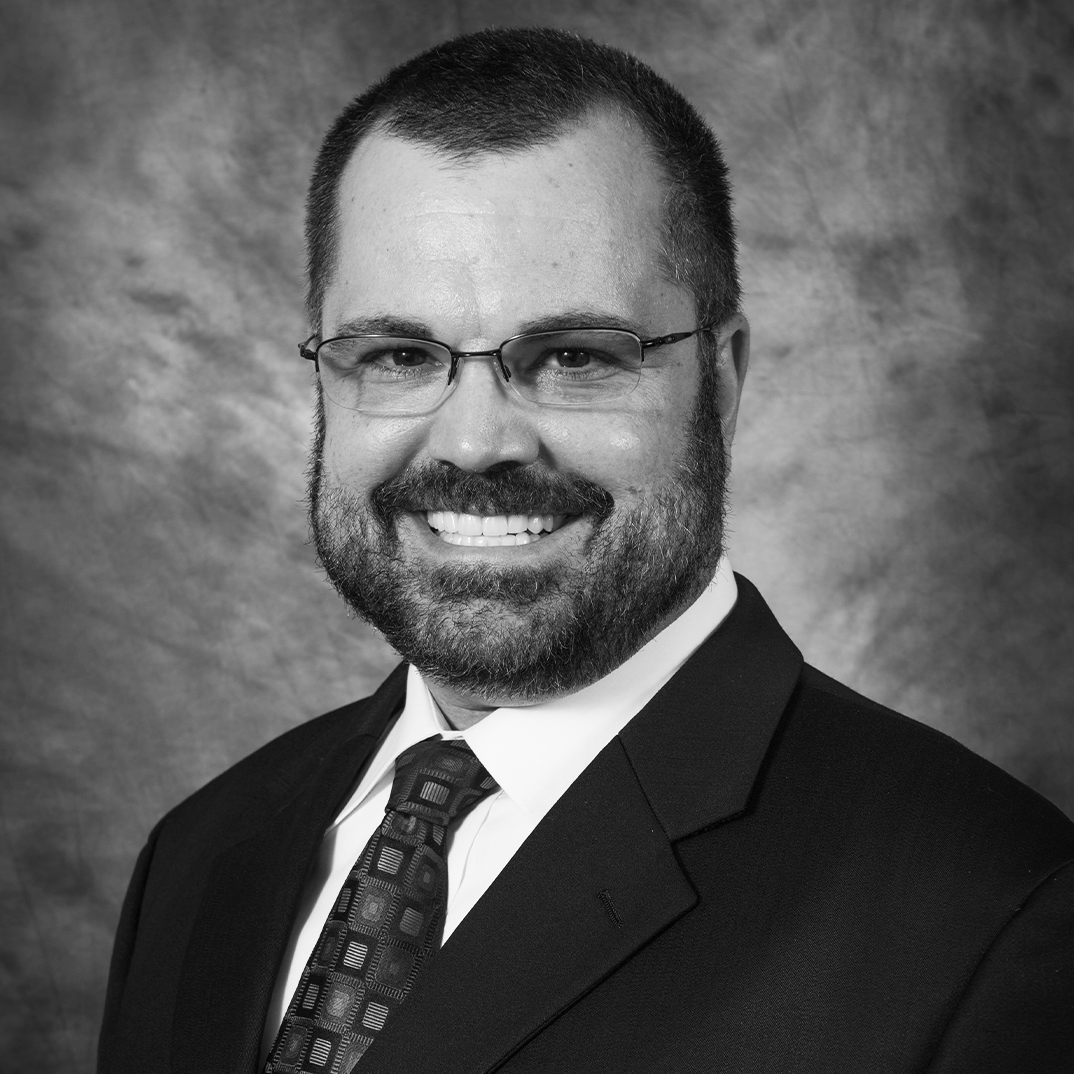 Co-Founder & CEO, Solidarity HealthShare
Bradley Hahn is a founding member and Chief Executive Officer of Solidarity HealthShare, a national, not-for-profit healthcare sharing ministry that provides an alternative to traditional health insurance. For more than two decades, Bradley, an attorney, advised clients in estate, business and charitable gift planning.
Bradley received his Bachelor of Arts from the University of Arizona and his Juris Doctorate from Gonzaga University School of Law. He has also received a certification in bioethics from the National Catholic Bioethics Center. He is a veteran of the U.S. Air Force as well as the Arizona and Washington Air National Guard.
He is a devout Catholic who actively supports a variety of Arizona Catholic charities, including the Catholic Community Foundation for the Diocese of Phoenix. Bradley is a nationally-recognized speaker and an expert on conscience issues as they relate to healthcare and other bioethical decision-making issues important to faithful Catholics.
Bradley is married to Julie; they are the proud parents of Claire and Andrew. The Hahn's are parishioners of St. Timothy Catholic Church in Mesa, Arizona. Julie actively supports the seminarians of the Diocese of Phoenix where she founded the Adopt-a-Seminarian program. Bradley volunteers for his children's countless sporting events including Claire's volleyball games and at Andrew's basketball games.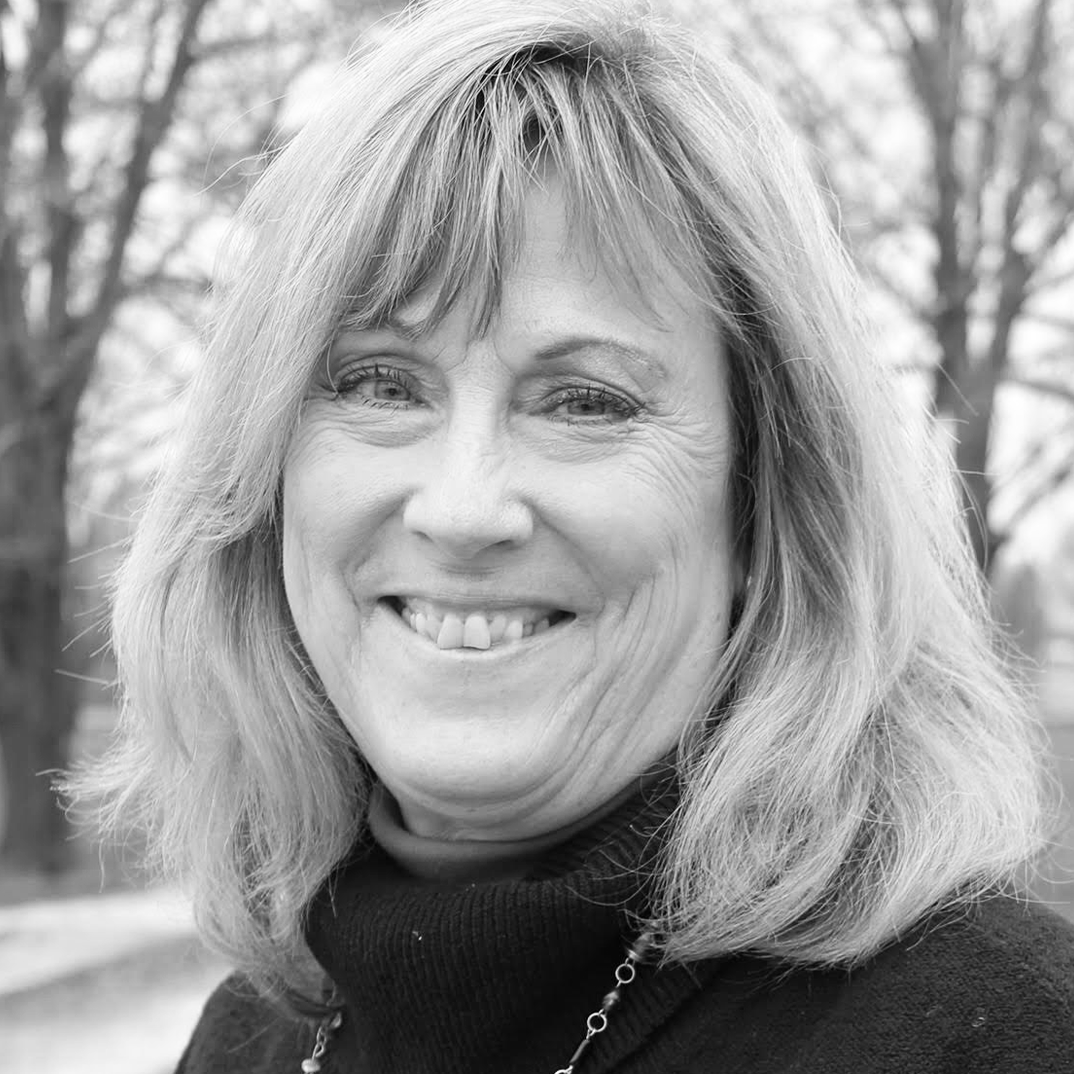 State Director, Susan B. Anthony List
Jodi Smith is a stalwart supporter of life on several levels. She serves as a State Director for Susan B. Anthony List working in their field program to be certain we elect Pro-Life Legislators. She has served as the State Director for Indiana, Montana and Kentucky. When she was the State Director in IN she led the fight to elect Mike Braun against the incumbent to make certain Indiana has a true pro-life senator. She is involved in enforcement locally and nationally. She also serves as one of the lobbyists for Indiana Right to Life. Working to expose Abortion Facilities when they fail to follow the law is another important way Jodi serves. Women's Health Protection works nation wide to make certain Abortion Laws are followed.
Jodi is deeply involved politically in our state and in our nation. She serves as the 1st. Vice-President for Indiana Federation of Republican Women and on the Executive Board in her County. She has been recognized for her contributions to the State of Indiana and received the Sagamore of the Wabash; the highest civilian award in Indiana, from then Governor, Mike Pence.
When she is not standing and advocating for life Jodi is teaching people how to eat better as a medical nutritionist. Jodi lives with her husband Dan in Pittsboro, where they farm organically. She has 6 grown children and they are expecting their 9th grandchild.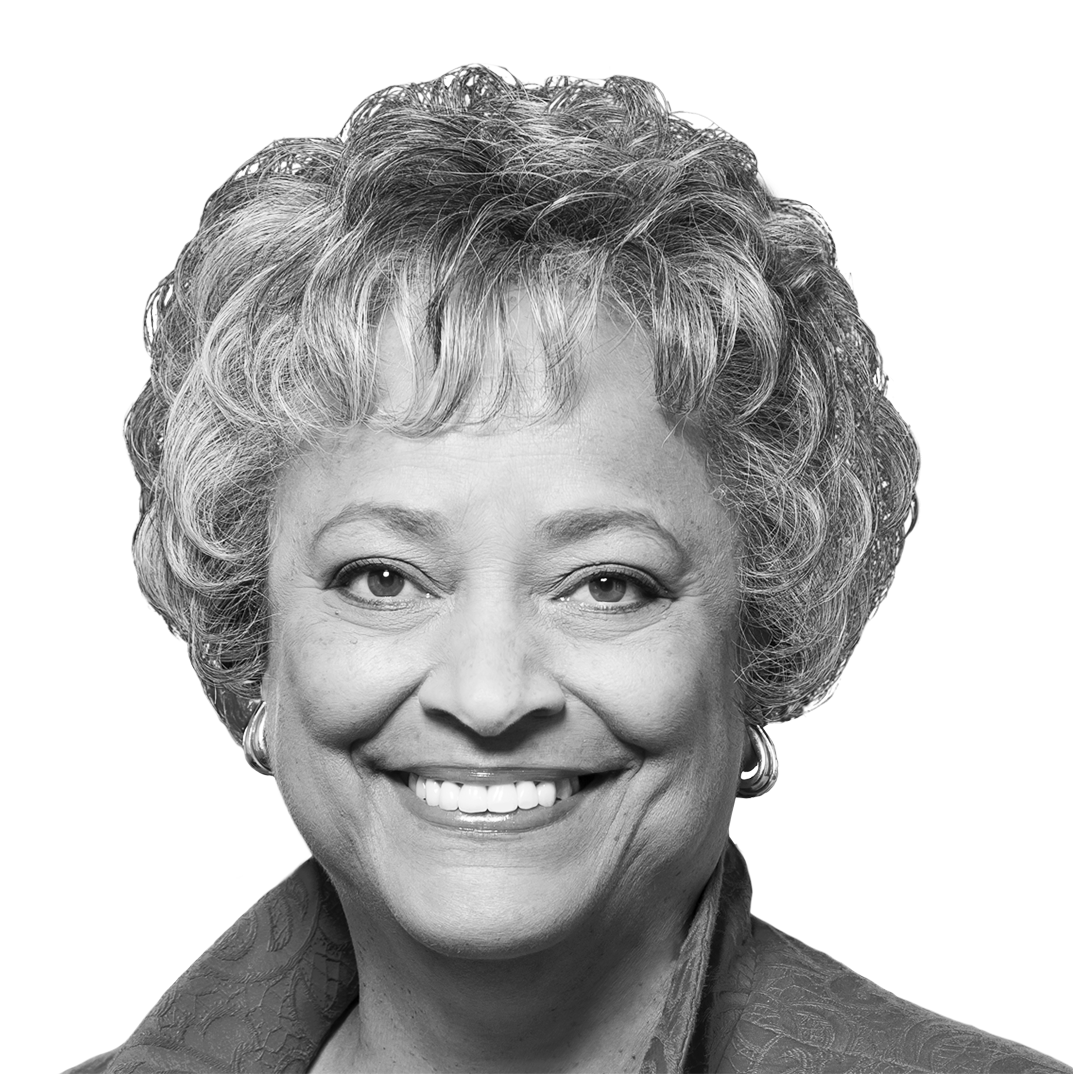 President, The heritage Foundation
Mrs. Kay Coles James has an extensive background in crafting public policy and leading in nearly every sector of America's economy. She has served at all levels of government and across dozens of corporate and nonprofit organizations. Today, Kay James is President of The Heritage Foundation, America's premier conservative think tank. The Heritage Foundation is dedicated to formulating and promoting public policies based on the principles of free enterprise, limited government, individual freedom, traditional American values, and a strong national defense. She is the author of three books: her award-winning autobiography Never Forget (1993); Transforming America from the Inside Out (1995); and What I Wish I'd Known Before I Got Married (2001). As a commentator and lecturer, Kay James appears on network morning shows and national news and talk programs.
A graduate of Hampton University, Kay James is the recipient of numerous honorary degrees including a Doctor of Laws from Pepperdine University, the University of Virginia's Publius Award for Public Service, and the Spirit of Democracy Award for Public Policy Leadership from the National Coalition on Black Civic Participation. Most important, Kay James is the wife of Charles James, Sr., and the proud mother of three grown children and five grandchildren.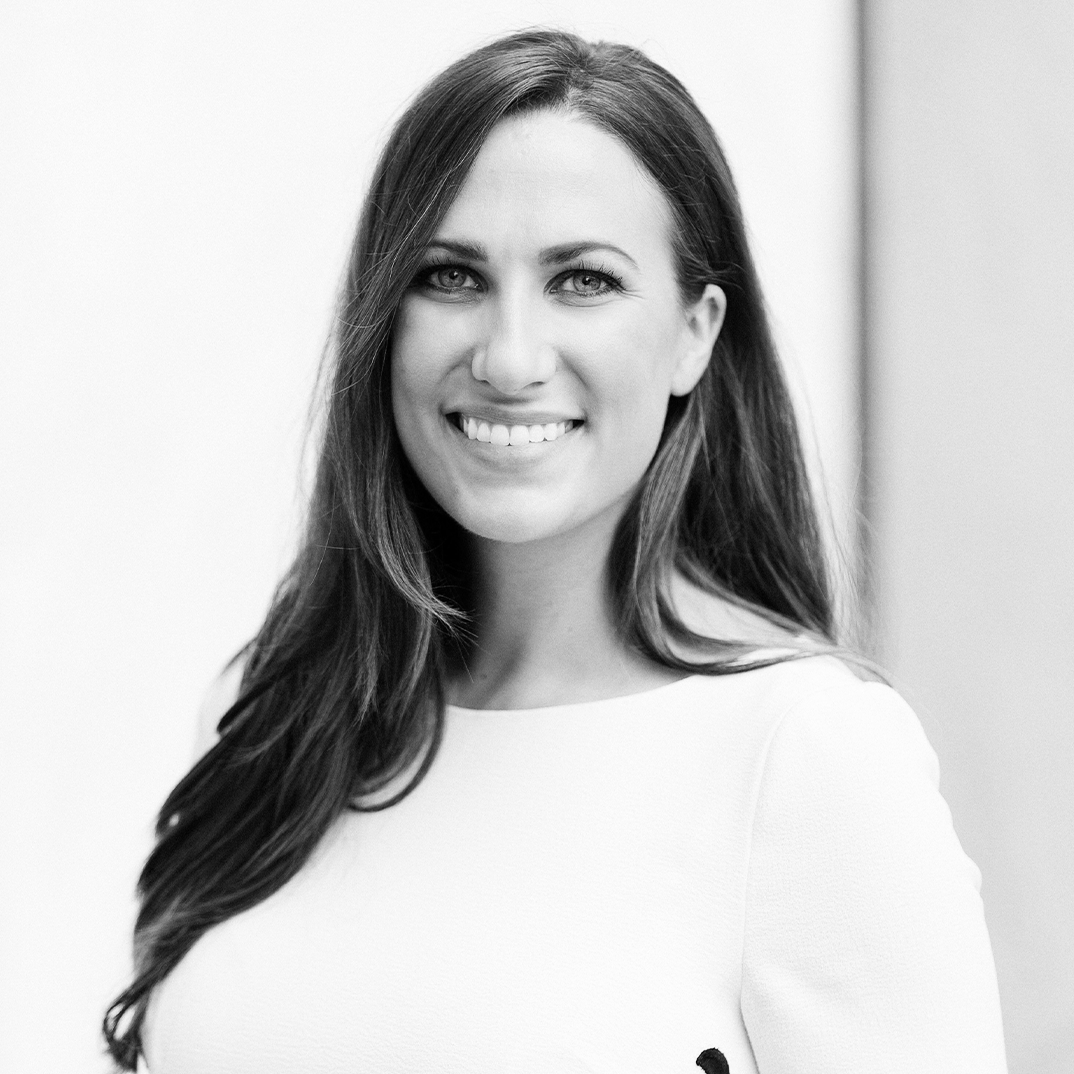 Grassroots Director, heritage Action for America
Janae Stracke is the Grassroots Director for Heritage Action for America. In this role she oversees the grassroots team and the Sentinel Program. Prior to working for Heritage Action, Stracke worked for Concerned Women for America where she served as both National Field Director and Communications Coordinator. Stracke grew up on a farm in Western lowa and attended Liberty University where she received a bachelor's degree in broadcast journalism and a double minor in public relations and psychology.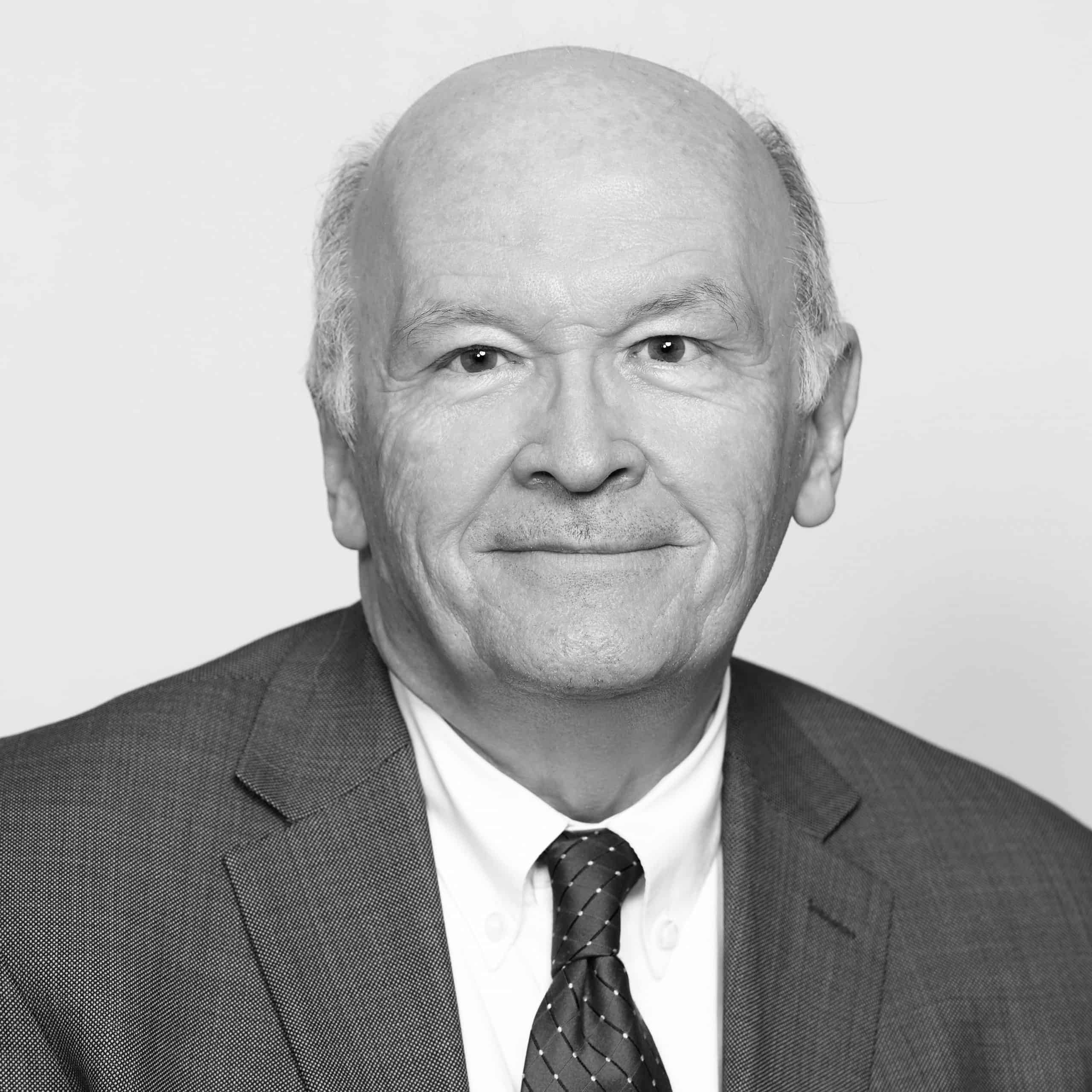 President, Charlotte Lozier Institute
Charles A. "Chuck" Donovan is the President of the Charlotte Lozier Institute. He served as Legislative Director of the National Right to Life Committee more than three decades ago, worked as a writer for President Reagan, helped to lead the Family Research Council for nearly two decades and most recently has been Senior Research Fellow in Religion and Civil Society at The Heritage Foundation.
Chuck has played key roles in the development of public policy regarding public financing of abortion, compassionate alternatives to abortion, the child tax credit, marriage penalty relief, and rights of conscience.
Donovan is the author or co-author of books and monographs on family topics. Appearances on national radio and television include CNN's Inside Politics and ABC's Nightline as well as programs on FOX, BBC, NPR, EWTN and CBN. His articles and commentaries, both under his own name and those of public figures, have been published in newspapers such as The Wall Street Journal, The New York Times, The Washington Post, The Washington Times, Cincinnati Enquirer, San Diego Union and National Catholic Register, and in magazines such as Reader's Digest, The Weekly Standard, American Legion Magazine, World Magazine, American Library Journal, Crisis, and Focus on the Family's Citizen.
A native of Louisville, Kentucky, Donovan grew up in Cincinnati, Ohio. He earned a bachelor of arts degree in English at the University of Notre Dame.
He and his wife Meg reside in Virginia. They have two daughters and two sons.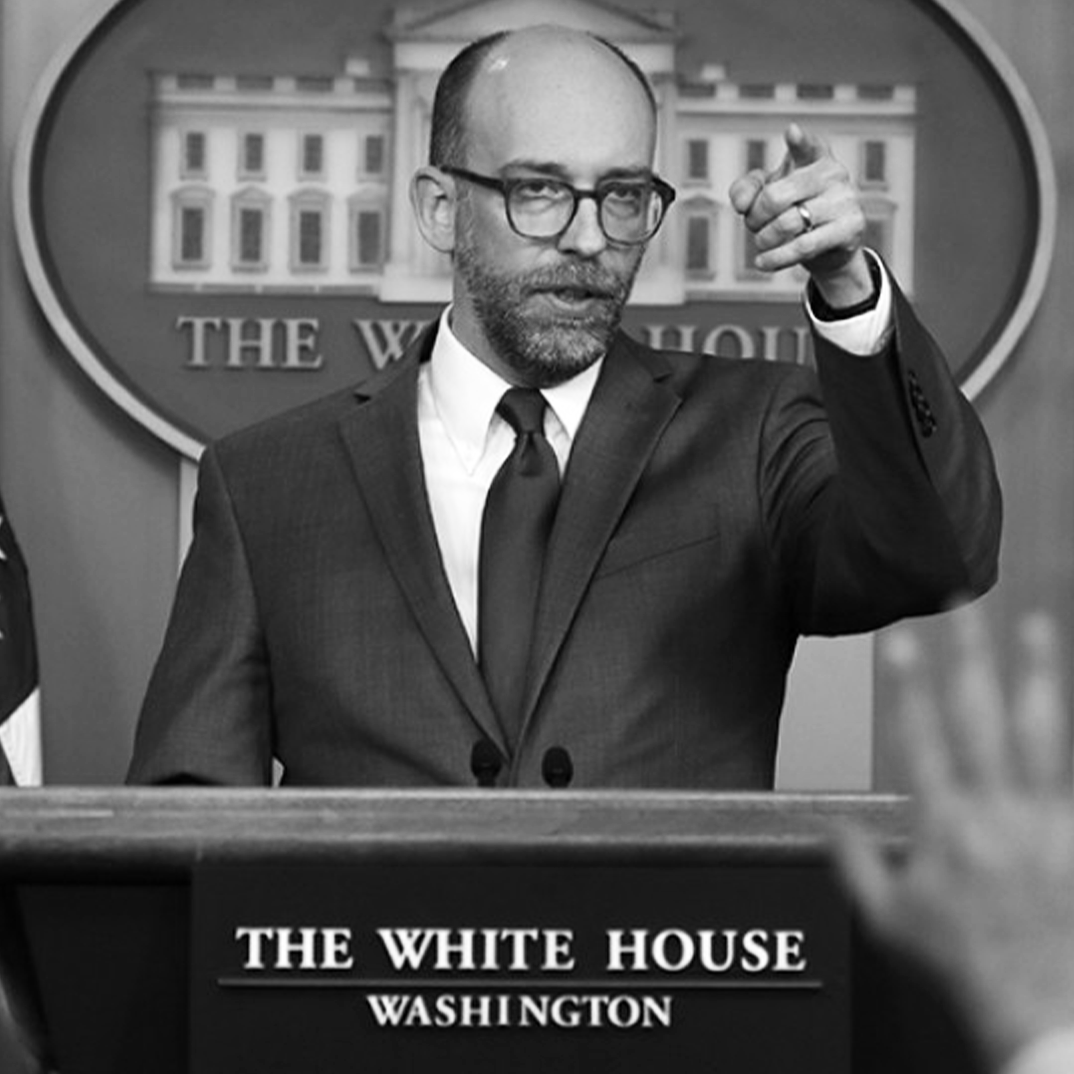 Acting Director of the Office of management & Budget
Russell Vought has served as the Acting Director of the Office of Management and Budget (OMB) since January of 2019. In this role he is responsible with overseeing the implementation of the President's policy, management and regulatory agendas across the Executive Branch.
Prior to serving in the Trump Administration, Acting Director Vought spent over 20 years working in Washington D.C., with grassroots and public policy organizations. Before joining the Administration, he worked for seven years as Vice President of Heritage Action for America. Prior to this, he worked on Capitol Hill, serving as the Policy Director for the House Republican Conference, under then-Chairman Mike Pence, and as the Executive Director of the Republican Study Committee (RSC), and as a legislative assistant for U.S. Senator Phil Gramm.
Acting Director Vought graduated with a BA from Wheaton College (IL) in 1998 and a JD from the George Washington University Law School in 2004. He lives in Virginia with his wife and two daughters.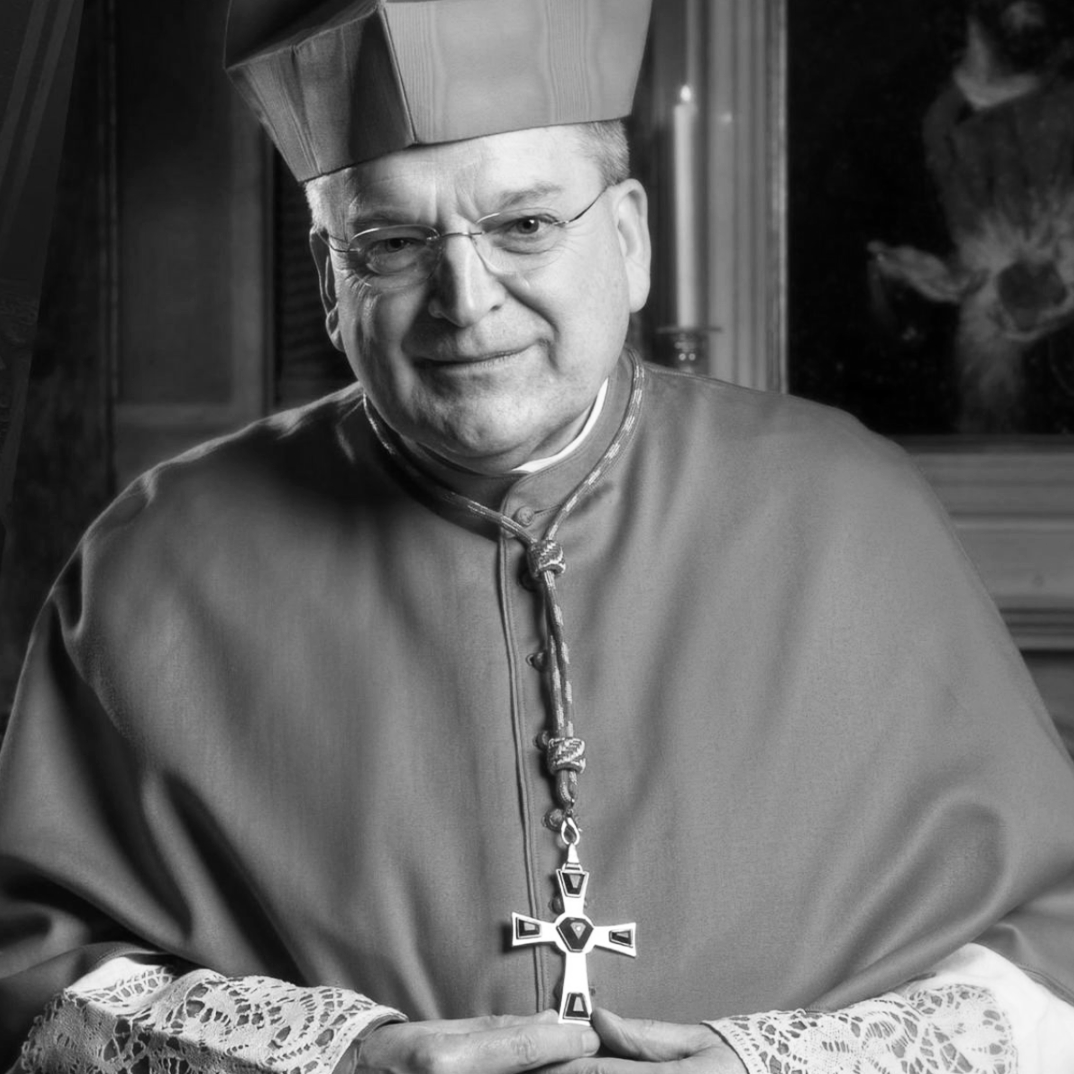 Raymond Leo Cardinal Burke
Raymond Leo Burke was born in Richland Center, Wisconsin, on June 30, 1948. He attended high school at Holy Cross Seminary in La Crosse, Wisconsin, before attending The Catholic University of America in Washington, D.C., as a Basselin Scholar. He undertook his studies in preparation for ordination to the Holy Priesthood at the Pontifical Gregorian University in Rome, and was ordained to the priesthood by Blessed Pope Paul VI on June 29, 1975.
Ordained a bishop in 1995 by Saint Pope John Paul II, he served for almost nine years as Bishop of La Crosse, where he founded the Shrine of Our Lady of Guadalupe. On December 2, 2003, Bishop Burke was named Archbishop of Saint Louis. From 2008-2014, he served as Prefect of the Supreme Tribunal of the Apostolic Signatura in Rome. He was elevated to the College of Cardinals in 2010 by Pope Benedict XVI. In November 2014, he was named Patron of the Sovereign Military Hospitaller Order of Saint John of Jerusalem of Rhodes and of Malta.
Cardinal Burke has also served on the Congregation for Causes of Saints, the Congregation for Bishops, the Pontifical Council for Legislative Texts, the Congregation for Divine Worship and the Discipline of the Sacraments, and the Council of Cardinals and Bishops of the Section for Relations with States of the Secretariat of State.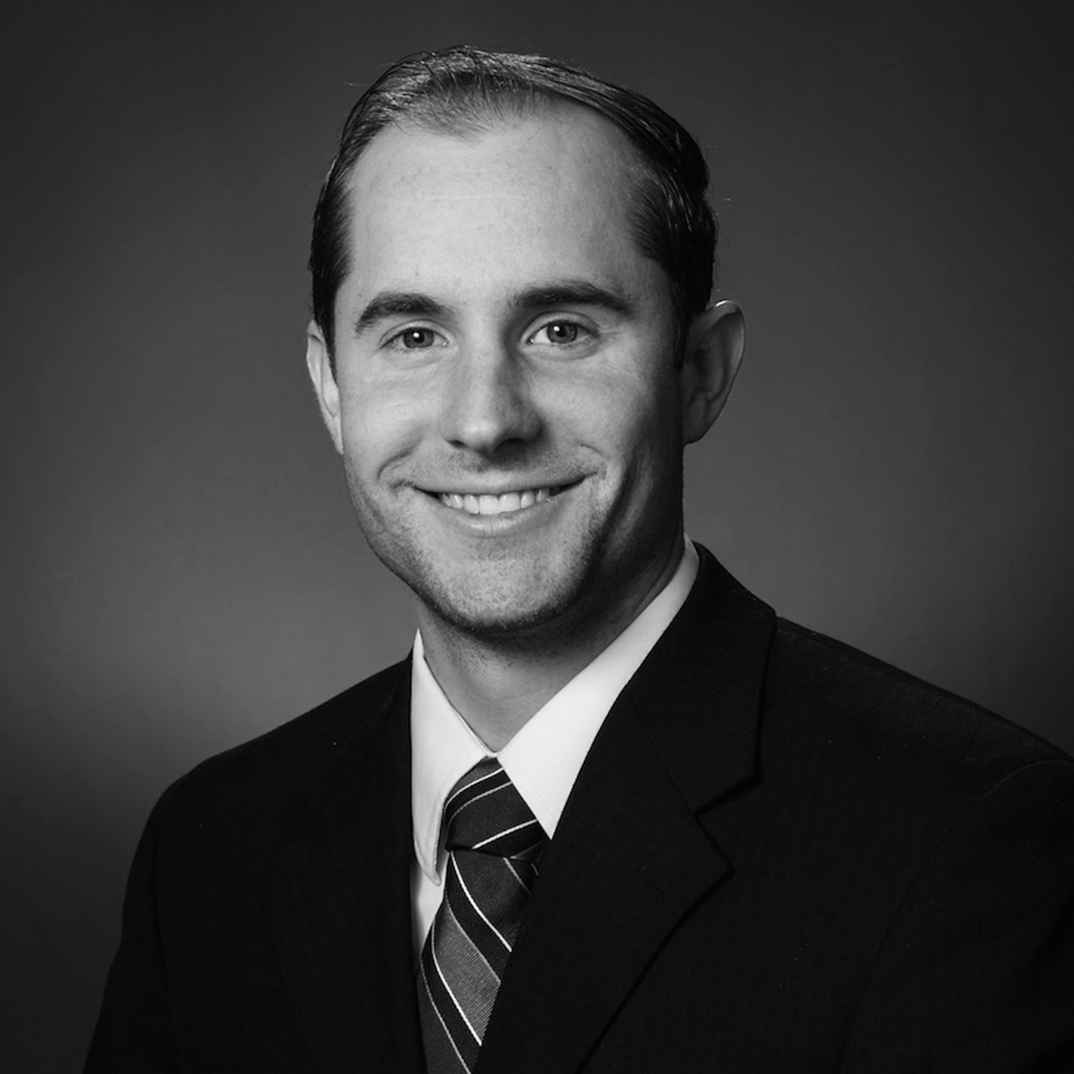 Legal Counsel, Alliance Defending Freedom
Caleb Dalton serves as legal counsel with Alliance Defending Freedom, where he plays a key role at the Center for Academic Freedom. Since joining ADF in 2013, Dalton has advocated and litigated on behalf of private individuals and government entities to affirm the fundamental freedoms of speech and religious liberty.
In 2017, Dalton joined the Center for Academic Freedom, where he has represented clients seeking to speak freely on campus without fear of unconstitutional government censorship.
With the Center for Academic Freedom, he has served as lead counsel in cases such as Queens College Students for Life v. City University of New York Board of Trustees, and Turning Point USA at Macomb Community College v. Macomb Community College, successfully representing students in eliminating restrictive "speech zones" and discriminatory student organization funding and recognition policies.
Dalton earned his Juris Doctor, cum laude, from Regent University School of Law, where he served as an editor of the Regent Law Review and a member of the Trial Advocacy Board. Dalton is a member of the bar in Arizona, Virginia, and the District of Columbia; he is also admitted to practice before multiple federal district and appellate courts, including the U.S. Supreme Court.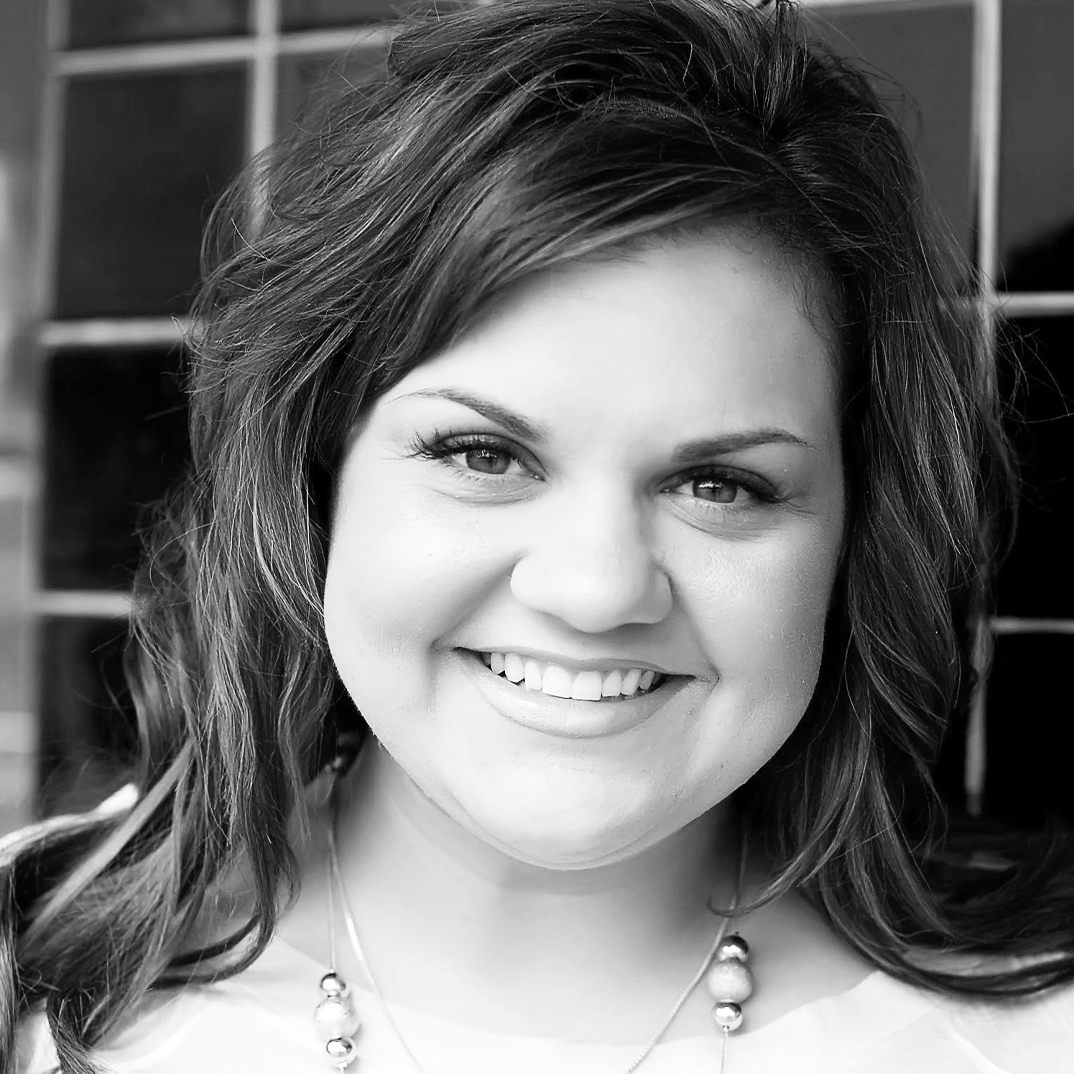 Founder, And Then There Were NONE
Abby Johnson has always been fiercely determined to help women in need. This desire is what led Abby to a career with Planned Parenthood, our nation's largest abortion provider, and caused her to flee the organization, becoming an outspoken advocate for the pro-life movement.
During her eight years with Planned Parenthood, Abby quickly rose through the organization's ranks and became a clinic director. However, Abby became increasingly disturbed by what she witnessed. Abortion was a product Planned Parenthood was selling, not an unfortunate necessity they were fighting to decrease. Still, Abby loved the women that entered her clinic and her co-workers. Despite a growing unrest within her, she stayed on and strove to serve women in crisis.
All of that changed on September 26, 2009 when Abby was asked to assist with an ultrasound-guided abortion. She watched in horror as a 13 week baby fought for, and ultimately lost, its life at the hand of the abortionist.
At that moment, she fully realized what abortion actually was and what she had dedicated her life to. As it washed over Abby, a dramatic transformation had occurred. Desperate and confused, Abby sought help from a local pro-life group. She swore that she would begin to advocate for life in the womb and expose abortion for what it truly is.
Planned Parenthood did not take Abby's departure sitting down. The organization is fully aware the workers who leave are their greatest threat. They took immediate action to silence Abby with a gag order and brought her to court. The lawsuit was quickly seen as the sham it was and it was ultimately thrown out of court.
The media was, and continues to be, intensely interested in Abby's story as well as her continued efforts to advocate for the unborn and help clinic workers escape the abortion industry. She is a frequently requested guest on Fox News and a variety of other shows. She also the author of the nationally best-selling book, Unplanned, which chronicles both her experiences within Planned Parenthood and her dramatic exit.
Today, Abby travels across the globe sharing her story, educating the public on pro-life issues, advocating for the unborn, and reaching out to abortion clinic staff who still work in the industry. She is the founder of And Then There Were None, a ministry designed to assist abortion clinic workers in transitioning out of the industry. To date, this ministry has helped over 430 workers leave the abortion industry. Abby lives in Texas with her husband and seven precious children.
More speakers to be announced!