2023 National Pro-Life Summit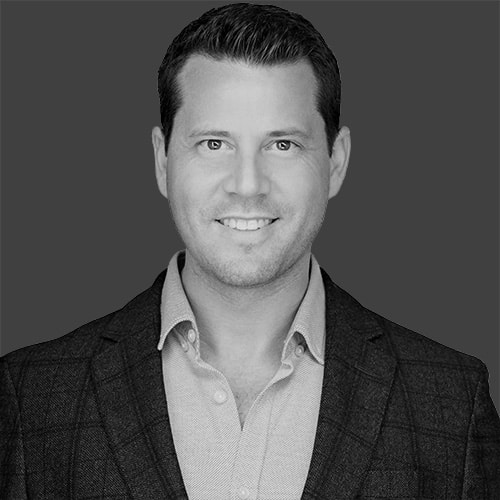 Seth Dillon is an entrepreneur, venture investor, speaker, and humorist. He is currently CEO of The Babylon Bee, a fast-growing news satire site that has overtaken The Onion in traffic and engagement. Taking on the tone of a traditional news media publication, The Bee satirizes real-world events and public figures. Recently, Dillon and his brother Dan co-founded Not the Bee, a humor-based entertainment site, with The Babylon Bee's original founder, Adam Ford. Dillon sits on the board of Parler, a popular free speech alternative to Twitter and Facebook. He also plays an active advisory or investor role in a number of other companies, including Dwell, Evie Magazine, Thinkr, and The Flip Side. He is a graduate of Palm Beach Atlantic University and lives with his wife and two sons in Juno Beach, Florida.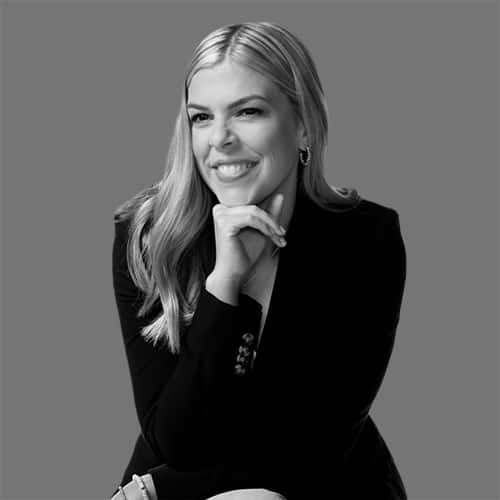 Podcast Host of "Relatable" & Author
Allie Stuckey is the host of the podcast, "Relatable," where she breaks down the latest in culture, news and politics from a Christian, conservative perspective. She is a frequent guest on Fox News, writer and the author of the best-selling book "You're Not Enough (and that's okay)". In 2015, Allie began speaking to college sororities about the importance of voting. What started out as a hobby soon turned into a full-time career, with her blog "The Conservative Millennial" launching her into the political media sphere. Today, in addition to podcasting, writing, and making the occasional satirical video, Allie speaks to colleges and organizations about the importance of conservative values.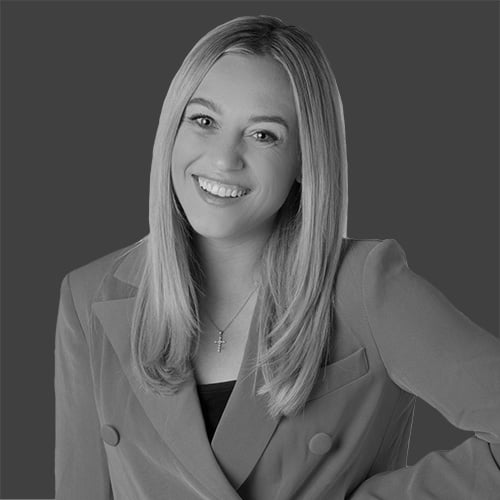 Senior Ambassador for Students for Life of America
Isabel Brown is a Gen Z conservative voice with degrees from Colorado State University and Georgetown University. Growing up in Colorado, she pursued a degree in Biomedical Sciences at Colorado State University and fell in love with Turning Point USA as a student activist, sharing the conservative voice on her college campus. During her college years, she had the unique opportunities to intern for the United States Senate and the White House for the Trump Administration. After graduating from CSU and Georgetown, Isabel was hired to serve as a spokesperson for Turning Point USA. Today, she is the host of a daily show with TPUSA Productions, Freedom Seeds, regularly appearing and writing for other videos as well. 
Isabel is the author of Frontlines: Finding My Voice on an American College Campus, an Amazon bestseller, sharing the reality from the heart of our nation's culture war--our college campuses. She speaks regularly on campuses nationwide and to other organizations working to preserve American culture. She is a regular face on national and international television networks, including Fox News, Newsmax, Sky News, One America News, Bold TV, Newsy and more. Isabel is no stranger to print media either, and was featured in 2019 on the cover of Newsweek magazine sporting a MAGA hat expressing Gen Z's support for President Trump! Isabel has also produced content with PragerU, is a Senior Ambassador with Students for Life, and has her own apparel line. 
Today, Isabel lives in Phoenix, Arizona with her Corgi puppy, Liberty. She is an avid outdoorsman, and loves hiking, fly fishing, skiing--you name it! She loves seeing so many beautiful places across America thanks to public speaking and says she is "living her American Dream" every day.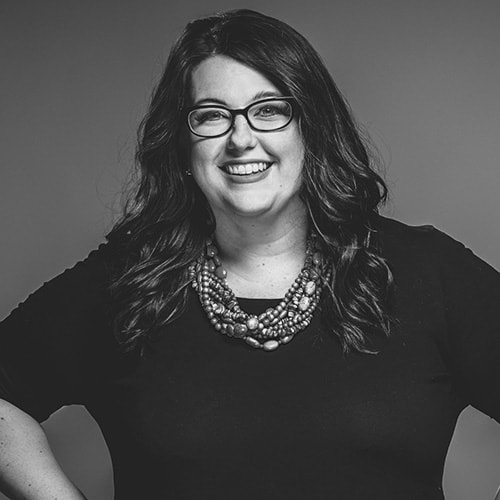 President of Students for Life of America
Kristan Hawkins is a Christian, wife, mother, grassroots activist, author, speaker, and a human rights advocate. President of Students for Life of America, she was recruited in 2006 to launch Students for Life of America's full-time operation. Since then, she has built up a small organization made up of a few dozen student groups scattered around the country to a coordinated national team serving more than 1,200 Students for Life chapters in all fifty states. Under her leadership, Students for Life exists to abolish abortion by transforming our culture by recruiting, training, and mobilizing this pro-life generation, who are the direct targets of today's abortion industry. A frequent speaker and media analyst, Kristan's expertise includes abortion, feminism, disability advocacy and healthcare, as she navigates the social conditions and public policy that impacts the human rights issue of our day.​
A published author, Kristan wrote Courageous: Students Abolishing Abortion in this Lifetime. She has interviewed on Fox News, CNN, MSNBC, the Today Show, CBS, ABC, and HBO and has received the title, "One of the 4 worst anti-abortion misinformers," by Media Matters, a title of which she is very proud. Kristan regularly speaks at pro-life conventions and events across the United States including leading college campuses such as Yale, Harvard, Dartmouth, and UC-Berkeley.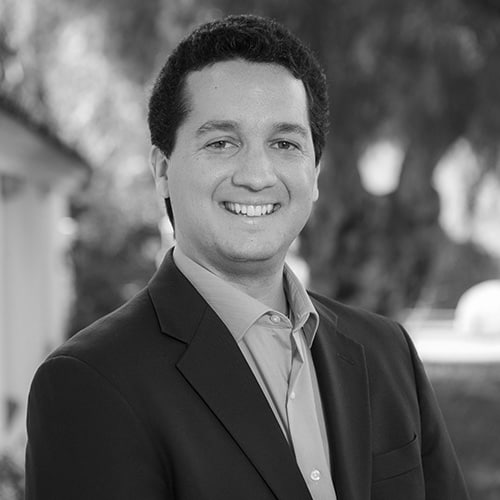 After his conversion to the Catholic faith, Trent Horn earned master's degrees in the fields of theology, philosophy, and bioethics. He serves as a staff apologist for Catholic Answers, where he specializes in teaching Catholics to graciously and persuasively engage those who disagree with them.
Trent models that approach each week on the radio program Catholic Answers Live and on his own podcast, The Counsel of Trent. He has also been invited to debate at UC Berkeley, UC Santa Barbara, and Stanford University.
Trent is an adjunct professor of apologetics at Holy Apostles College, has written for The National Catholic Bioethics Quarterly, and is the author of nine books, including Answering Atheism, The Case for Catholicism, and Why We're Catholic: Our Reasons for Faith, Hope, and Love.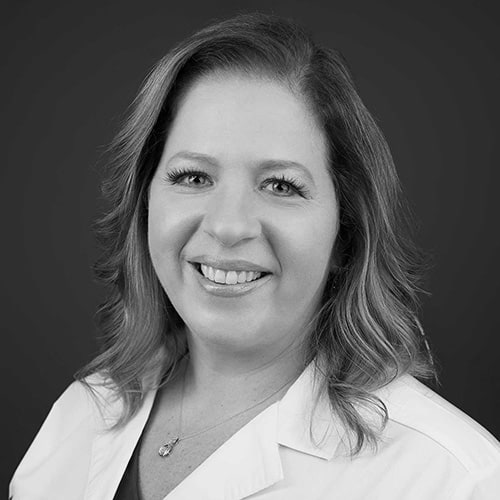 Dr. Christina Francis, MD
Dr. Christina Francis is a board-certified OB/GYN who currently works in Fort Wayne, IN as an OB/GYN Hospitalist. Dr. Francis completed medical school at Indiana University in 2005 and completed her OB/GYN residency at St. Vincent Hospital in Indianapolis, Indiana in 2009. She is a board member and CEO-Elect of the American Association of Pro-Life Obstetricians and Gynecologists, an associate scholar with the Charlotte Lozier Institute, a board member of Indiana Right toLife, and a physician member of the Abortion Pill Reversal Network. As a pro-life speaker, Dr. Francis offers her medical expertise, knowledge of bioethics, and pro-life reasoning both here in the U.S and around the globe. She has always had a passion for human rights, spending a significant portion of her life in various countries working tirelessly on behalf of women and children. Dr. Francis worked for three years as the only OB/GYN at a mission hospital in rural Kenya, until returning to the US in 2014 to work on behalf of women and children both in the US and internationally who are often victims of the abortion industry. She has written on issues surrounding women's health and abortion for publications including the Wall Street Journal, Newsweek and USA Today.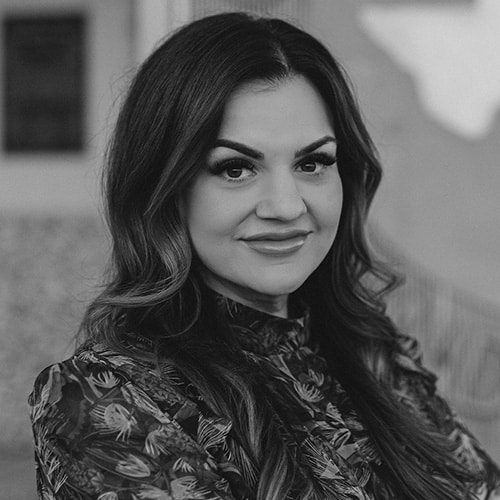 Founder of And Then There Were None and ProLove Ministries
Abby Johnson has always been fiercely determined to help women in need. This desire is what led Abby to a career with Planned Parenthood, our nation's largest abortion provider, and caused her to flee the organization, becoming an outspoken advocate for the pro-life movement.
During her eight years with Planned Parenthood, Abby quickly rose through the organization's ranks and became a clinic director. However, Abby became increasingly disturbed by what she witnessed. Abortion was a product Planned Parenthood was selling, not an unfortunate necessity they were fighting to decrease. Still, Abby loved the women that entered her clinic and her co-workers. Despite a growing unrest within her, she stayed on and strove to serve women in crisis.
All of that changed on September 26, 2009 when Abby was asked to assist with an ultrasound-guided abortion. She watched in horror as a 13 week baby fought for, and ultimately lost, its life at the hand of the abortionist.
At that moment, she fully realized what abortion actually was and what she had dedicated her life to. As it washed over Abby, a dramatic transformation had occurred. Desperate and confused, Abby sought help from a local pro-life group. She swore that she would begin to advocate for life in the womb and expose abortion for what it truly is.
Planned Parenthood did not take Abby's departure sitting down. The organization is fully aware the workers who leave are their greatest threat. They took immediate action to silence Abby with a gag order and brought her to court. The lawsuit was quickly seen as the sham it was and it was ultimately thrown out of court.
The media was, and continues to be, intensely interested in Abby's story as well as her continued efforts to advocate for the unborn and help clinic workers escape the abortion industry. She is a frequently requested guest on Fox News and a variety of other shows. She is also the author of the nationally best-selling book, Unplanned, which chronicles both her experiences within Planned Parenthood and her dramatic exit.
Today, Abby travels across the globe sharing her story, educating the public on pro-life issues, advocating for the unborn, and reaching out to abortion clinic staff who still work in the industry. She is the founder of And Then There Were None, a ministry designed to assist abortion clinic workers in transitioning out of the industry. To date, this ministry has helped over 630 workers leave the abortion industry. Abby lives in Texas with her husband and eight precious children.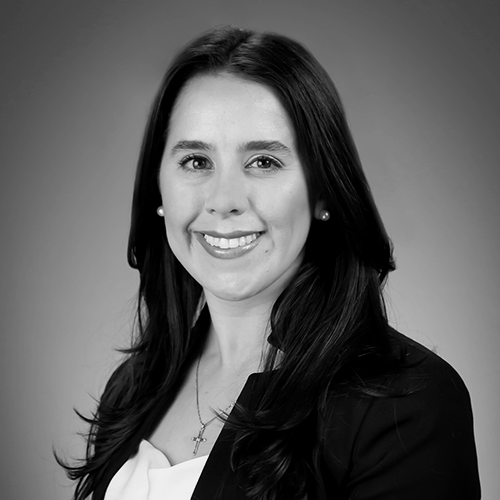 Erica Steinmiller-Perdomo
Legal Counsel for the Center for Life at Alliance Defending Freedom
Erica Steinmiller-Perdomo serves as legal counsel for the Center for Life at Alliance Defending Freedom.
Before joining ADF, Steinmiller-Perdomo clerked for Justice Jorge Labarga on the Florida Supreme Court and for Judge Monica Gordo on Florida's Third District Court of Appeal. She also served as a criminal prosecutor in the Miami-Dade County State Attorney's Office where she tried more than a dozen cases to verdict.

Steinmiller-Perdomo earned a Juris Doctor in 2015 from the Florida State University College of Law. She was the managing editor of the Law Review and a founding member of the FSU Student Chapter of the Cuban American Bar Association. Steinmiller-Perdomo authored two articles that are published in the FSU Law Review. Steinmiller-Perdomo graduated from the University of Miami in 2012 with a double major in public relations and international studies as well as a minor in Spanish. She is a member of the Iron Arrow Honor Society. Steinmiller-Perdomo is admitted to practice law in the state of Florida.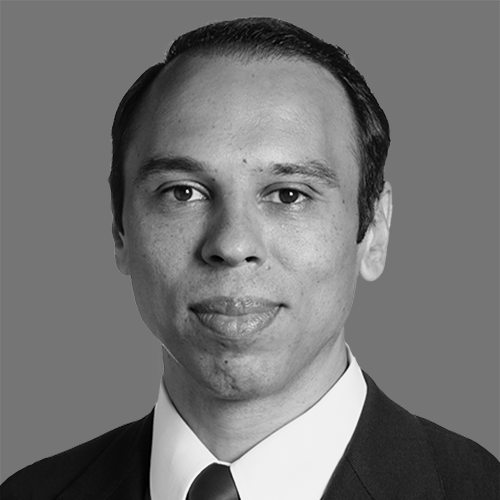 Vice President of domestic policy and The Joseph C. and Elizabeth A. Anderlik Fellow at The Heritage Foundation
Roger Severino is vice president of domestic policy and The Joseph C. and Elizabeth A. Anderlik Fellow at The Heritage Foundation.

Severino is a national authority on civil rights, conscience and religious freedom, the administrative state, and information privacy, particularly as applied to health care law and policy. He is a regular contributor to National Review Online and tweets at @RogerSeverino_.

Severino joined the Ethics and Public Policy Center as a senior fellow in 2021. At EPPC, he created the HHS Accountability Project to monitor the U.S. Department of Health and Human Services and hold it accountable to its mission of furthering the health and well-being of all Americans.

Before joining EPPC, Severino was director of HHS' Office for Civil Rights, where he led a team of over 250 staff enforcing our nation's civil rights, conscience and religious freedom, and health information privacy laws. He served from 2017 to 2021 and was the longest-serving OCR director of the past three decades.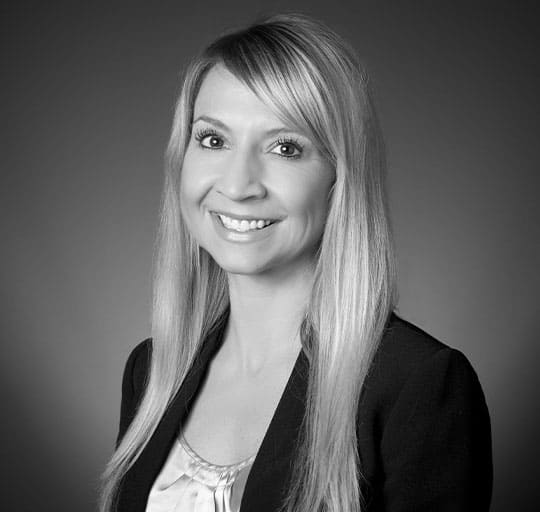 Senior Counsel with Alliance Defending Freedom
Denise Harle serves as senior counsel with Alliance Defending Freedom, where she is the director of the Center for Life and leads her team's litigation and advocacy efforts to defend pro-life laws around the nation. She also networks with pro-life allies, speaks publicly on behalf of ADF, and works to defend the First Amendment freedoms of pro-life medical professionals and pregnancy resource centers. Since joining ADF, Harle took the primary role in drafting the briefs to the U.S. Supreme Court in NIFLA v. Becerra, resulting in a free-speech victory for pro-life pregnancy centers. She was one of several ADF attorneys who assisted Mississippi's legal team in Dobbs v. Jackson Women's Health Organization, the Supreme Court victory that reversed Roe v. Wade.
Prior to joining ADF, Harle served as deputy solicitor general in the Office of the Florida Attorney General, where she drafted appellate briefs and presented oral arguments on behalf of the state in a wide variety of constitutional cases, including defending the constitutionality of pro-life laws. In 2017, she participated in the prestigious Supreme Court Fellow program, sponsored by the National Association of Attorneys General. She clerked for Justice Ricky L. Polston on the Florida Supreme Court and worked for several years as an appellate litigator at a large firm in California.
Harle earned bachelor's degrees, summa cum laude, in psychology and interdisciplinary social science from Florida State University, a master's degree in political science from Stanford University, and a Juris Doctor from Duke University School of Law. At Duke, she served as the executive editor of Law & Contemporary Problems. Gov. Ron DeSantis appointed Harle to the Florida Faith-Based and Community-Based Advisory Council in 2021 to support churches and nonprofits as they care for vulnerable members of society. A member of the state bars of California, Florida, and Georgia, she is admitted to multiple federal district and appellate courts, as well as the U.S. Supreme Court.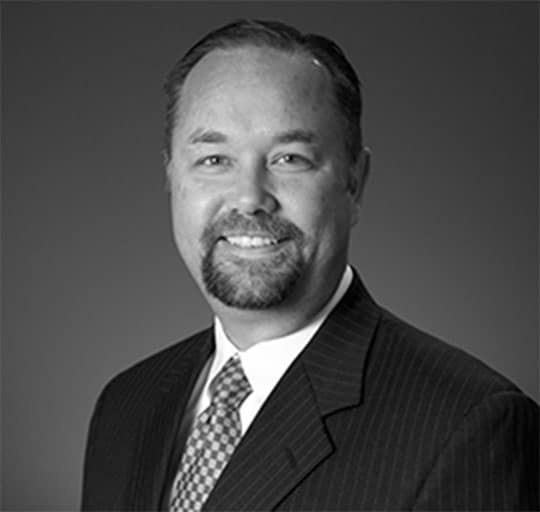 Senior Counsel and Director of the Center for Academic Freedom with Alliance Defending Freedom
Tyson Langhofer serves as senior counsel and director of the Center for Academic Freedom with Alliance Defending Freedom.
Langhofer represents students and faculty at public high schools and colleges in defending their First Amendment rights. For example, in Denton v. Hecht, he successfully defended a Florida State University student after he was removed as Student Senate President simply for sharing his Catholic views in a private group chat. In Cross v. Loudoun County Public Schools, he successfully defended an elementary school gym teacher after the school suspended him for peacefully sharing his views on a proposed policy at a public school board meeting.
Langhofer has extensive experience in civil litigation and constitutional law. Before joining ADF, Langhofer was a partner with Stinson LLP, where he worked as a commercial litigation attorney from 2000 until he joined ADF in 2015.
Langhofer is Peer Review Rated AV® Preeminent in Martindale-Hubbell. He is a sought-after speaker on legal and cultural issues. He regularly comments on free speech issues in television, radio, and print media. He has appeared as a guest and written pieces for numerous major media outlets, including The Washington Post, The Washington Times, USA Today, Townhall, The Federalist, and The Daily Wire.
Langhofer earned his Juris Doctor from Regent University School of Law in 1999, graduating cum laude. Langhofer is admitted to practice in multiple states, the Supreme Court, and numerous federal district and appellate courts.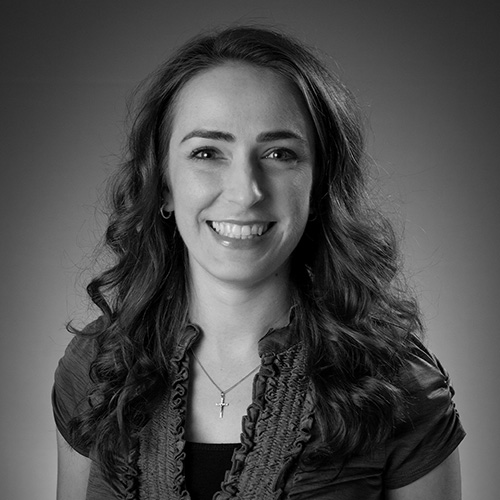 Media Relations Manager at Alliance Defending Freedom
Bernadette Tasy serves as a media relations manager at Alliance Defending Freedom, focusing on issues concerning the sanctity of life and religious freedom. Originally from Reedley, CA, she previously worked on numerous pro-life efforts at the local, state, and national levels. In 2017, with the help of ADF, Tasy took legal action against a Fresno State professor for leading a group of students in defacing her student group's university-approved, pro-life chalk messages. She and her group won the lawsuit, helping to intensify her passion for the pro-life movement.
Tasy has had her work published at The Federalist, Townhall, The Daily Signal and other outlets and is a former Campus Reform correspondent, appearing on Fox News and other national media. She graduated summa cum laude from Fresno State in 2017 with a Bachelor of Arts in Communicative Disorders and Deaf Studies and summa cum laude in 2019 with a Master of Arts in Speech Language Pathology. Tasy was a piano instructor, choral accompanist, and full-time speech language pathologist before joining the ADF team to defend pro-faith, pro-family, and pro-life values.
Kelly's story is one that covers so many difficult and painful topics in our world today.  Child molestation, raped as a teen, several abortions, drug dealing, eating disorders, homosexuality, pornography, prostitution, and even working in the clinic where she had her first abortion. But beauty triumphs from the ashes, and Kelly is a testament to how God can clean all the dirty parts of a painful life story and make it brand new. Now a wife and mother of six children, Kelly loves to share her story to give hope to the most desperate situations proving that God can save anybody. She is currently a client advocate for LoveLine Ministries, Director of Outreach and Government Engagement for And Then There Were None and Pro-Love Ministries.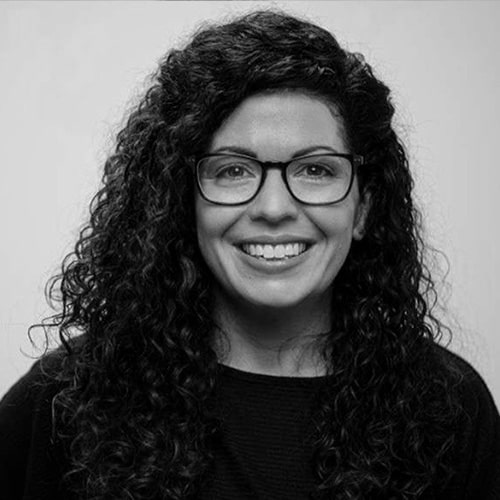 Director of strategic initiatives for Students for Life of America
Michele grew up in Baltimore, Maryland and graduated from Hood College after studying Elementary and Special Education.
As a sophomore in high school, Michele chose the topic of abortion for a project in her speech class. Through research for the assignment, she learned the heart-breaking truth about abortion and knew immediately that she was pro-life. However, with nowhere to really serve at the time, it wasn't until after college, at the Maryland March for Life, that Michele finally discovered Students for Life. Not wanting other students to miss opportunities to live out their pro-life convictions the way she had in school, she made the decision to resign from teaching and serve the pro-life movement full-time.
In her work, it also became very clear how divided the church is on the issue of abortion. Michele serves as Pastor of Care and Outreach in her local church and works alongside fellow pastors and ministry leaders in how to talk about abortion.
Michele has spoken at the National Pro-Life Summit, Maryland March for Life, National March for Life Youth Rally, Philadelphia Respect Life Day, various rallies, banquets, all school assemblies, and in classrooms teaching Pro-Life Apologetics lessons.
Michele currently resides in Maryland and serves the Pro-Life Generation as Students for Life's Director of Strategic Initiatives. In large part, this work includes overseeing the work of SFLA's Campaign for Abortion Free Cities.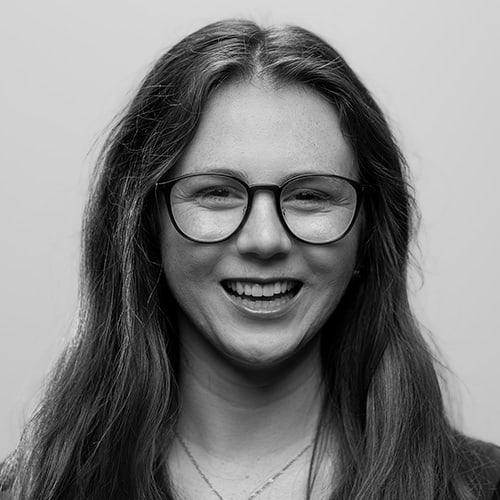 Field Operations Manager for Students for Life of America
Lori Cascio grew up in Leesburg, Virginia and graduated from George Mason University after studying Nonprofit Management.
Lori was raised pro-life but it wasn't until she was put in charge of her church's weekly 40 Days for Life prayer in high school that her passion for abolishing abortion was ignited. She attended the Students for Life of America National Summit, where the unmovable beliefs of students and speakers inspired her. After starting her Students for Life group in high school and graduating, Lori spent the summer discerning her career goals as a Missionary for Life with SFLA.
She attended George Mason University in Virginia, where she joined the Students for Life club, becoming its president her sophomore year. She ultimately became an excellent example of the Pro-Life Generation by establishing the school's Pregnant on Campus Initiative. The program led to more resources for pregnant and parenting moms on campus, like nursing rooms, referrals to pregnancy resource centers at the health center, and closer maternity parking spaces.
Lori has been featured in EWTN, CBN, The Blaze, LifeSiteNews, HuffPost, and other local news outlets, and has spoken the at National Catholic Youth Conference (NCYC), March for Life Youth Rally, Students for Life of America's National Summit, and a conference in Guadalajara, Mexico with over 1,000 students.
Lori currently resides in Charles Town, West Virginia and serves the Pro-Life Generation as Students for Life's Field Operations Manager. This work includes managing Students for Life's team of Field Ops Coordinators who start groups across the country and promote group health through strategic resources and relationships.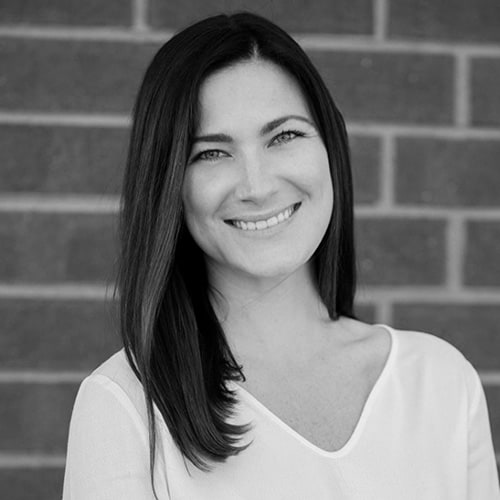 Founder of Be Their Village
After an unplanned pregnancy, Christine Yeargin became passionate about the pro-life movement. Recognizing a need, she founded Be Their Village and works to connect women in unplanned pregnancies to resources in their area and uses the pro-life community she's built on social media to complete baby registries for women who reject abortion and choose life. She speaks at events, on college campuses, and to pregnancy resource centers across the country. She produces content with Students for Life, has been featured on the YouTube series Middle Ground, is a regular guest on national news programs, and consistently works with mothers and their babies.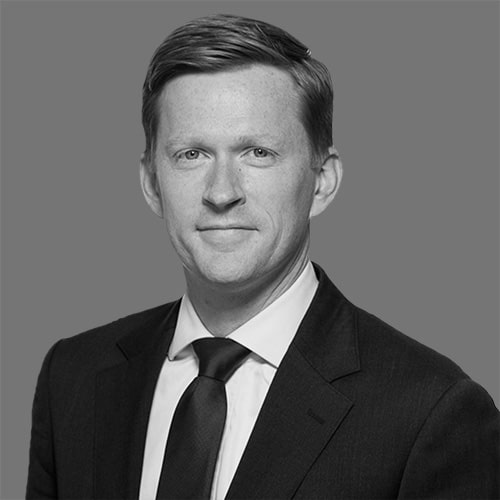 Vice President of Government Relations at The Heritage Foundation
Eric Teetsel is vice president of government relations at The Heritage Foundation.  Teetsel has a long track record of experience in government at the federal, state, and local levels. Most recently, he was chief of staff to U.S. Senator Josh Hawley of Missouri, where he also held the roles of legislative director and special assistant. Teetsel previously served as president of the Family Policy Alliance of Kansas, director of faith outreach for the Marco Rubio presidential campaign, executive director of the Manhattan Declaration for life, marriage, and religious freedom, and more. Teetsel graduated from Wheaton College and holds a Master's in Education from Azusa Pacific University. Originally from Kansas, he and his wife live in Virginia with their four children.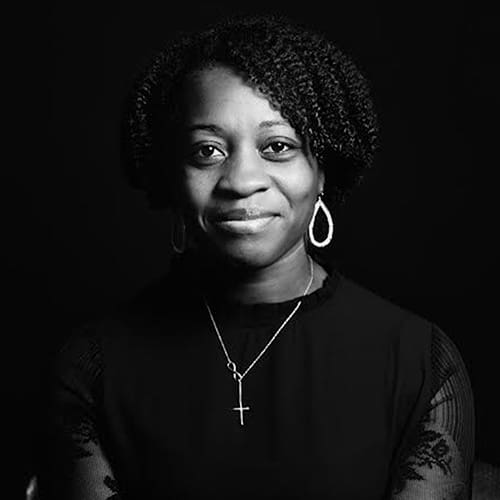 Pro-Life advocate and international speaker on abortion
Toni McFadden is a Pro-Life advocate and international speaker on abortion. She is the author of the book, Redeemed: My Journey after Abortion. 
Toni shares her abortion story of regret with transparency while leaving her listeners with hope.  
Toni recently spoke at the first annual Pennsylvania March for Life in Harrisburg and at the National March for Life in Washington, D.C. 
Toni has written op-eds for Students for Life of America, Live Action, and Newsweek and was recently featured in the Washington Post.  
Toni has appeared on Victory News Channel, 700 Club, and Dr. James Dobson's Family Talk Show. 
Toni holds a bachelor's degree from West Chester University and her master's degree in Biblical Counseling from Summit University. She is currently pursuing her licensure in counseling.   
She was the former Relationship Educator and Director of Relationship Education Program in the greater Philadelphia area for 6 years and has shared this program internationally in Africa and Israel.  
Toni has been married to her wonderful husband Kris McFadden for 13 years and they have 4 beautiful children. She loves helping people see their worth and giving them hope through her own story, being an advocate for the unborn, being a stay at home mom, and spending time with her family.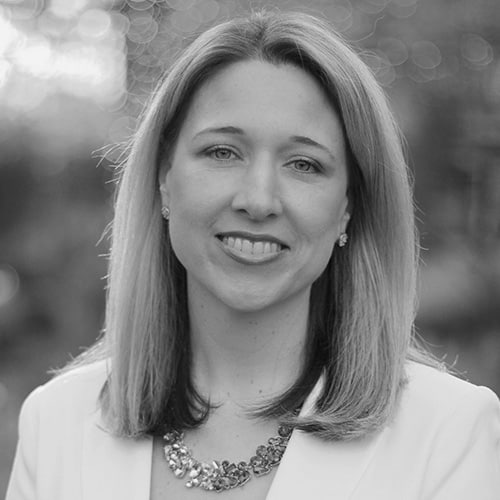 President & CEO of Sidewalk Advocates for Life
Lauren Muzyka is the founder, President & CEO of Sidewalk Advocates for Life, the nation's largest sidewalk outreach training program. Lauren is a licensed attorney with more than 20 years of experience in sidewalk outreach. Lauren participated in the very first 40 Days for Life campaign, and she went on to serve as their campaign strategist, advising their 300+ campaigns in North America. Inspired by the transformative power of prayer and peaceful outreach on the sidewalk, Lauren founded Sidewalk Advocates for Life in 2014. Sidewalk Advocates for Life trains, equips, and supports sidewalk advocacy groups to peacefully offer loving, life-affirming alternatives to women and men entering abortion facilities. SAFL has grown to more than 235 locations worldwide and, through God's grace, has witnessed more than 17,800 babies saved, 29 facility closures, and 85 abortion workers leave the business.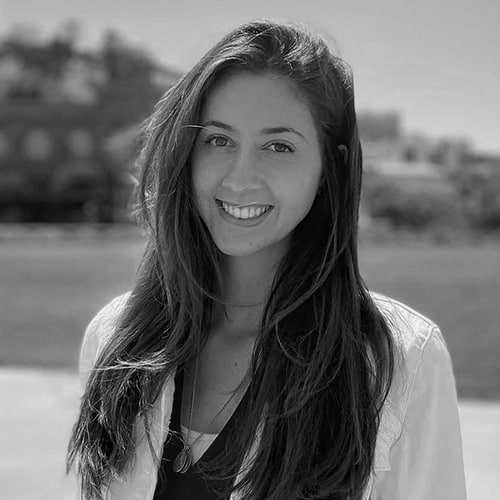 speaker and dialogue artist with Justice

For

All
Kristina Massa is a speaker and dialogue artist with Justice
For
All. She earned a degree in Education Sciences from the University of California at Irvine where she served as President of the Students for Life club. She has engaged abortion advocates in one-on-one conversations on university campuses across the country including UC Berkeley, UCLA, Colorado State, Texas State, and the University of Oklahoma. You can see some of her "on the street" interviews on the @picturejusticeforall YouTube channel. Kristina is passionate about creating a different kind of conversation that tactfully balances truth with love. She enjoys mentoring timid pro-life students who feel stuck on the sidelines and delights in seeing them grow into confident advocates.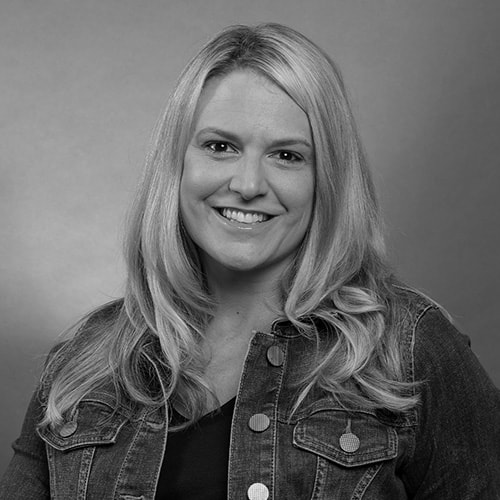 Vice President of External Relations for Live Action
Kimberly Bird
joined Live Action - one of the nation's leading human rights organizations - as the Vice President of External Relations. After 12 years of leading the
communications strategies for a national staffing firm and several years as a
broadcast journalist,
Kimberly
wanted to use her voice to educate and advocate on behalf of the preborn.
She currently serves on Live Action's executive team with a specialized focus on development, events, and news content that will
transform public opinion on abortion.
Kimberly lives in Tampa, Florida with her husband and their three
daughters.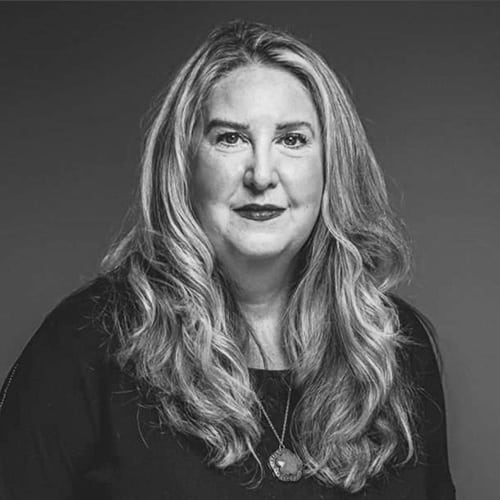 Chief Media and Policy Strategist for Students for Life of America
Kristi Hamrick grew up in towns across Pennsylvania and Iowa before graduating from Anderson University with departmental honors in Communications and cum laude, paying her way through school, working as editor of her college newspaper and part-time as a journalist, as well as winning a prestigious Pulliam Fellowship after graduation. She has a degree in Mass Communications & Journalism with a Cognate in Political Science.    
During college, she interned and worked in the Pennsylvania State House as well as in the offices of the late Sen. John Heinz of Pennsylvania and the late Sen. Arlen Specter. She also was part of an award-winning PBS production featuring a Holocaust survivor. Her career as a journalist began in Indiana, in news outlets including the Indianapolis Star and Muncie Star, leading to Washington D.C. where she was a correspondent for CBN News, before working as press secretary for the Hopkins for Governor campaign in Kentucky. From there she became press secretary for Family Research Council, heading FRC's communication shop and hosting FRC's television show "Straight Talk with FRC."   
As an entrepreneur, Hamrick then established KSH media from which she worked with a Who's Who of conservative and pro-family organizations, strategizing to create and advance a policy agenda through paid and earned media, with an emphasis on marketing an effective story to news organizations. In 2017, Hamrick joined Students for Life of America and Students for Life Action, now taking the role of Chief Media and Policy Strategist.   
As the daughter and granddaughter of ministers from an extended family committed to community service, Hamrick developed life-long pro-life convictions, but as a reporter in secular settings, her conversations with women about their abortion experience convinced her that not only was abortion the unjust ending of a preborn child's life, it also brought life-long devastation to women as well. Abortion harms women and is sold by a profitable industry that fails to deliver the one thing it promises – a problem-free ending of young life.   
Hamrick has been featured on major media broadcasts, print, and radio nationwide. From FOX, to NBC, CBS, ABC, CNN, et al, with quotes and op-eds in the New York Times, Washington Post, USA Today, Washington Times, Breitbart, Rolling Stone, Associated Press, and beyond. Her decades of media experience have resulted in thousands of conversations with reporters considering the most crucial issues of the day.  
Kristi resides near Nashville, Tennessee, with her husband, and is a mother of four.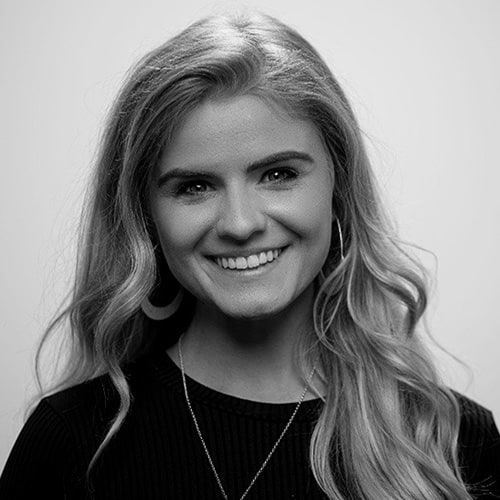 State Government Affairs and Public Relations Coordinator with Students for Life Action
Savanna Deretich grew up in Ham Lake, Minnesota and graduated from the University of Northwestern in St. Paul with a Bachelor of Arts degree in Political Communications/Family Advocacy and Biblical Studies.   
Savanna is the State Government Affairs and Public Relations Coordinator with Students for Life Action. As SFLAction's State Government Affairs and Public Relations Coordinator, Savanna lobbies for strong state pro-life legislation, builds relationships with pro-life champions, and is the media spokesperson.   
Almost 4 years ago, Savanna started a Students for Life group on her campus and her passion for the pro-life movement rapidly blossomed. Right around when she began to lead the Students for Life group, infanticide was legalized in New York. On that dark day, a burning fire ignited in her heart and she knew being a voice for the voiceless and protecting life in law would be her life's work. The next day, Savanna changed her major to fit a pro-life career path.   
Before Savanna became an employee with Students for Life, she was a Minnesota State Captain with Students for Life Action, a 2019-2020 Wilberforce Fellow, a 2020-2021 Student Spokesperson, as well as founded and served as President for the Students for Life group on her campus at the University of Northwestern St. Paul for over three years.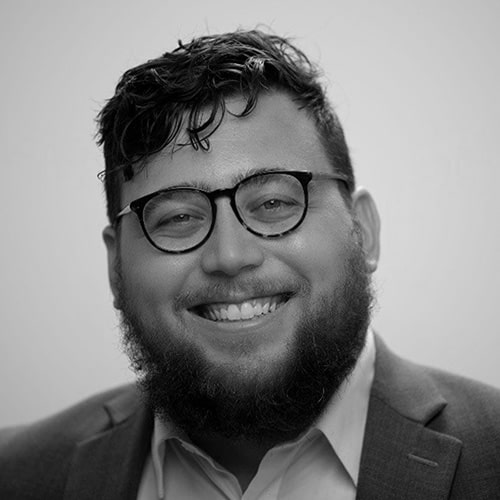 National Activist Coordinator for Students for Life Action
Titus Folks has managed and worked on campaigns across the country and he has delivered 36 election wins to Students for Life Action since 2019. He started working in politics in 2013 by getting involved with Students for Life at Liberty University and he knows how important campus activism is in is the fight to abolish abortion. He's passionate about connecting college activists to pro-life jobs and internships he's always happy to review a resume.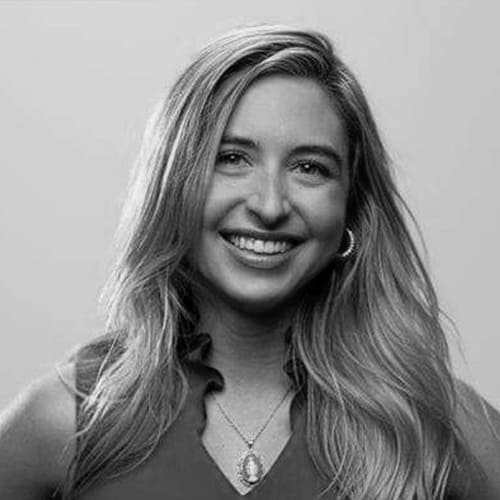 Campaign for Abortion Free Cities Manager
Kate Maloney grew up in Burnt Hills, New York and graduated from Ithaca College after studying Vocal Performance.  
When Kate saw through the empty promises of abortion, it was something that deeply convicted her heart. She knew that women were being lied to, and those lies were at the cost of other lives. The injustice of abortion pits mothers against their children, and in doing so, the value of every human life is seen as circumstantial. 
Moved by these truths, a year after she graduated college, she took a chance and threw herself full blown into the pro-life movement. Her main goal is to influence the lives of the students she works to be unafraid in the face of adversity.  
Kate has been featured on EWTN and has spoken at The Montfort Academy, Youth Buses for Life, and countless schools in the northeast.   
Kate Maloney currently resides in Boston, Massachusetts and serves the Pro-Life Generation as the Campaign for Abortion Free Cities Manager. This work includes ensuring that efforts to make more than 20 different cities nationwide abortion free are operating smoothly and making progress.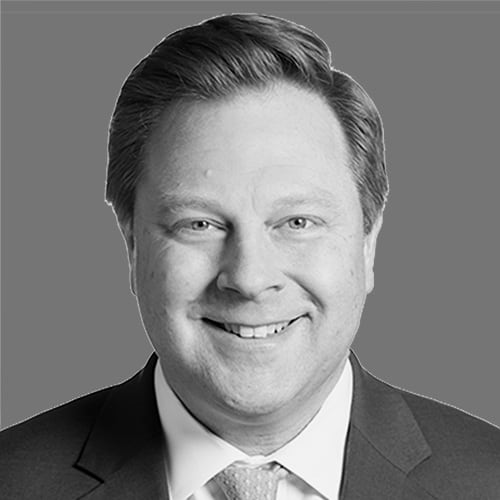 Vice President, 

Outreach, The Heritage Foundation
Andrew Olivastro serves as the Vice President for Outreach at The Heritage Foundation where he builds enduring and resilient networks to spread the blessings of freedom and advance human flourishing. In his fourth role at the No. 1 think tank for impact on public policy, Andy brings deep experience as a communications strategist who understands how to drive transformational change and deliver results. He previously founded ATO Strategies, a public affairs firm focused on media engagement and reputation management for individuals, businesses, and non-profits. He led executive and employee communications and corporate responsibility for United Technologies (now Raytheon Technologies) and developed elite engagement strategies for Fortune 10 companies at Edelman Public Relations.   
Notably, Andy helped direct the speechwriting team for U.S. Secretary of Commerce Carlos Gutierrez, collaborating on major policy addresses delivered worldwide. As speechwriter to Republican National Committee Chairman Ed Gillespie, he crafted compelling and effective messages to help shape the political and policy debate across the country throughout the historic 2004 election cycle. Andy graduated from the Leadership Program of the Rockies in 2019 and helped lead its expansion from Colorado to Connecticut with the launch of the Charter Oak Leadership Program. A Claremont Institute Lincoln Fellow and a member of The Philadelphia Society, Andy holds a bachelor's degree in print journalism and political science from Troy University.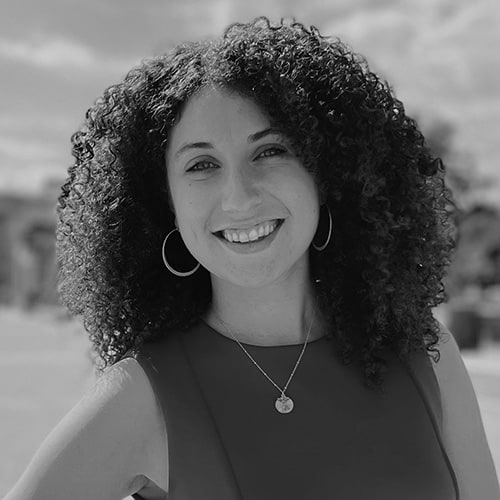 Director, State March Program, March for Life Education and Defense Fund
Graduating from the University of New Hampshire in 2018, with Phi Beta Kappa Honors, Erin received a Bachelor's of Arts in Political Science with minors in International Affairs and Security Studies. During her time at UNH, Erin, who formerly held pro-choice views, returned to the Catholic faith which prompted her curiosity to research the truth of abortion. By the end of her college career, she fully accepted that life begins at conception through research and prayer.  
After becoming pro-life, Erin began to engage with her local pro-life ministry at her parish in Virginia where her passion grew to dedicate her full-time job to the movement. In just 3 years after changing her mind, Erin joined the March for Life Education and Defense Fund in June 2021 as the Director of the State March Program, overseeing the growing state march program. She has grown State March Program to include 5 State March for Lifes in 2022, with plans for even more in 2023. Prior to the March for Life, Erin's background included work in government affairs, state-level advocacy, and major event planning.  
In her free time, Erin loves to explore the hiking trails near her home in Arlington, Virginia. She also thoroughly enjoys cooking for others, listening to live music, and long days at the beach with a good book.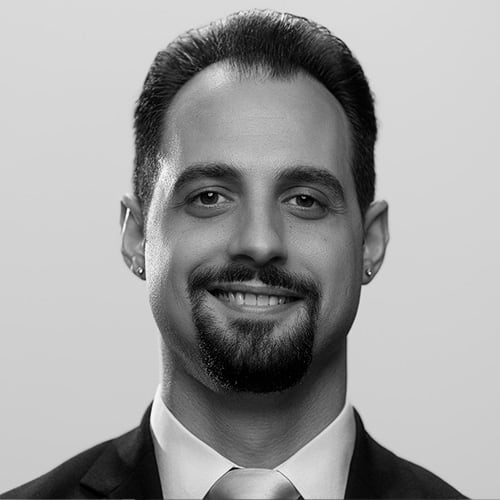 Florida Regional Coordinator for Students for Life of America
Andy Secola grew up in Brookfield, Connecticut, and graduated from the University of Connecticut with a major in Communications and minor in Business Administration. 
Prior to joining the Students for Life team, Andy spent much of his time growing in his faith through Catholic organizations such as Holy Family Passionist Retreat Center, Crossroads4Christ, and St. Thomas Aquinas Center. He also spent a lot of time volunteering at the HDHM Ministry (a Christian non-profit) and HuskyTHON, a charity for children with cancer, where he led the University in fundraising. 
With his Catholic upbringing, he has been pro-life from childhood onward. Although this was something he was passionate about, he didn't initially see how it was possible to truly make a difference. It wasn't until seeing the success of Students for Life that he decided to move on from his corporate business background and follow his passion by immersing himself in the pro-life movement. 
Andy serves the Pro-Life Generation by working full time as Students for Life's Florida Regional Coordinator. This work includes helping pass pro-life legislation, creating and growing pro-life groups on campuses, speaking at pro-life events, and educating future pro-life leaders to help in our fight to end the tragedy of abortion.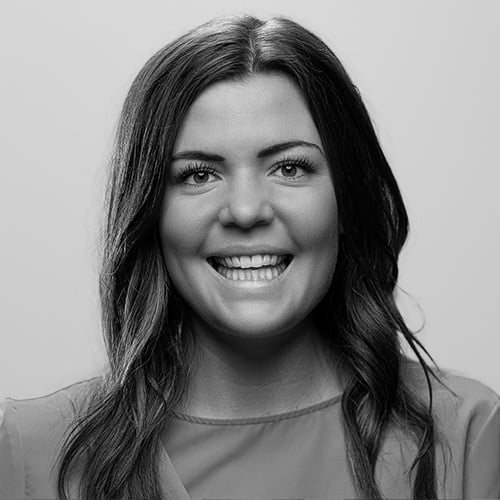 Director of Marketing for Students for Life of America
Elise Neff grew up in Parker, Colorado and graduated from the University of Colorado, Boulder, after studying Strategic Advertising & Communications.  
As a cradle Catholic, she was told here and there growing up about the church's stance on abortion, but it was not until after college that she felt the need to defend her pro-life beliefs. On a 35-day trip across Europe, she met her now best friend (and co-worker), Maddie Schulte, who introduced her to the pro-life movement and played a large part in the re-awakening of Elise's Catholic faith.   
In a series of events that unfolded the year after her college graduation, God revealed to Elise the passion in her heart for protecting the preborn. That year was His planned timing of calling her to work in the pro-life movement, and her career with Students for Life is where she has learned how to deepen and defend her pro-life beliefs.  
Elise currently resides in Littleton, Colorado and serves the Pro-Life Generation as Students for Life's Director of Marketing.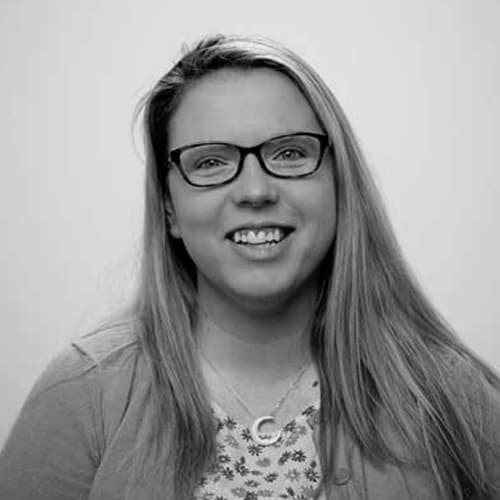 Community Coordinator for Abortion Free Cities
Mary Curtis serves Students for Life of America as the Abortion Free Cities Community Coordinator. She grew up in a small mountain town in western North Carolina and graduated from Shenandoah University with her Doctorate in Pharmacy. While at Shenandoah University, she met her husband, Dustin Curtis, who currently serves Students for Life Action as Vice President of Political Affairs and Operations. Together, they have one beautiful daughter, Sadie. Mary grew up being pro-life, but as her family has recently started the adoption process, they have learned first-hand about the challenges a pregnant woman in crisis may be facing. She looks forward to assisting these new community leaders as they work towards making their cities abortion free. Outside of work, Mary enjoys teaching at Germanna, working with the youth at our church, spending all the time she can in the mountains and with family.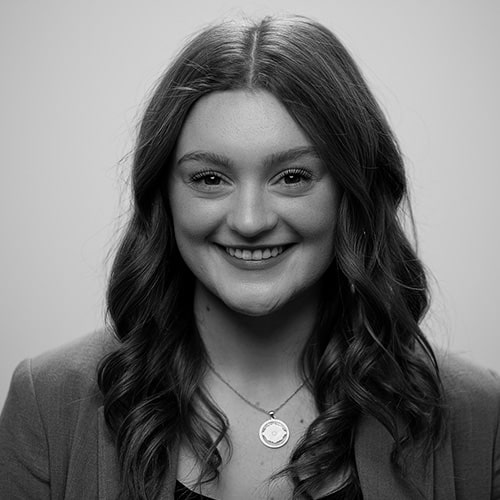 Spokesperson for Students for Life of America and Host of thee Unapologetic Podcast
Autumn first became involved in the pro-life movement when she joined her local Students for Life group in October of 2016. In February of 2017, she filmed a rebuttal video in response to a Teen Vogue article that was making light of and promoting abortion. The video went viral, and Autumn found a platform to voice her passion for the pro-life movement. 
Autumn now works as the Spokesperson for Students for Life and travels the country speaking at various events. She is now married and living in Washington state with her husband, Nate. She also hosts a Students for Life show called Unapologetic, which educates the Pro-Life Generation to speak in truth and love. She wants everyone to know why they believe what they believe.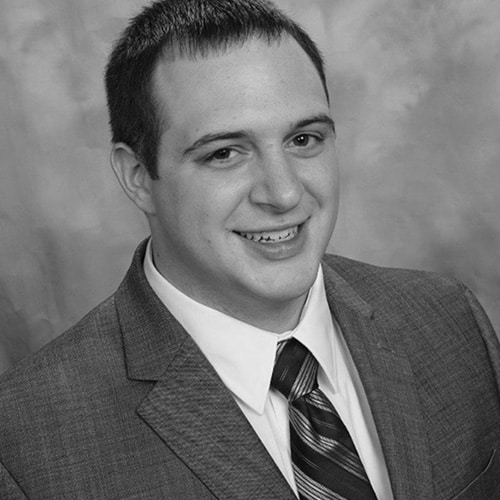 Executive Director for Students for Life Action
Dustin Curtis is the Executive Director for Students for Life Action. 
Dustin has dedicated his professional career to giving conservative organizations and candidates an advantage in a political environment that is often hostile to principles such as limited-government, free speech, and, most importantly, protecting the preborn. 
Prior to joining Students for Life Action, Dustin's extensive experience in building grassroots organizations up to run effective legislative programs has earned his team & his clients a local, statewide, and nationwide reputation for effectiveness in defeating bad bills in politically-hostile environments and breaking through gridlock to pass even the most controversial of legislation. 
Over the past twelve years, Dustin's experience includes direct mail & email marketing, political elections, and legislative campaigns with more than 20 different candidates and organizations. 
Dustin believes the old adage that "personnel is policy." Naturally, his passion is to train and promote activists who are as committed to principle as are the people and organizations for whom they dedicate their time to working or volunteering for.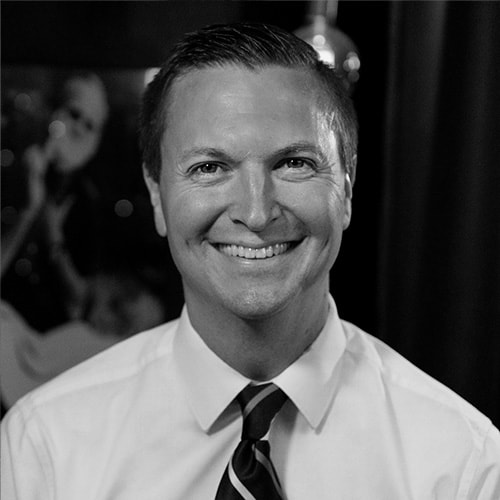 Chief Executive Officer for
Ohio Right to Life
Peter Range graduated from the University of Notre Dame with a Masters in Theology with a focus in
Biblical Studies in 2009. Preceding Notre Dame, Peter received his Bachelor of Arts in History from
John
Carroll University in 2004. Peter has worked in ministries that include serving immigrant families in
Florida, inner
-
city youth in Cleveland, university students in Bowling Green, Ohio, and the homeless in
Cleveland and Toledo.
In January of 2022, Pe
ter became the Executive Director of
Ohio Right to Life
after
serving for 7 years as the Director of the Office for Life and Justice of
Catholic Charities in the D
iocese of
Toledo
.
Peter
was promoted to
Chief Executive Offi
cer
8 months into his tenure with Ohio Right to Life.
Peter host
s his own radio show called "Say Yes to Life" which airs
around
the state of Ohio
on
Annunciation Radio
,
Holy Family Radio
,
Cleveland Catholic Radio's
The Rock
and
St. Gabriel Radio
in the Diocese
of Columbus
.
Peter has been published in
The Federalist
, appeared on
EWTN's
"
Life on the Rock
"
as well as
"
Kresta in the Afternoon
"
and the
"
Catholic Connection
"
on
Ave
Maria Radio
.
The fifth of six children, Peter is passionate about family, service and encountering the one true God,
Jesus Christ. Peter married his wife, Laura, in May of 2015. T
hey reside in
Northwest
Ohio and they have
f
ive
children:
their son, Ignatius
Allen
, who is in heaven, their
daughter Gianna
Rose
,
son John Paul
,
son
Joseph Peter
and
their son William Dominic, born July 2022.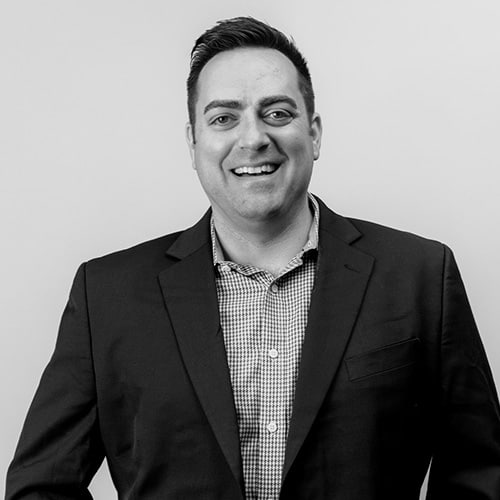 CEO and Managing Attorney at Charitable Allies
Zac Kester is CEO and Managing Attorney at Charitable Allies where he functions as a general counsel and advisor, assisting nonprofit organizations with a variety of matters. Zac has an LL.M. (Masters of Law) and a CFRM (Certificate in Fundraising Management) concentrating on the special needs of tax-exempt organizations and has practiced law primarily for charities, focusing on organizational and compliance services. 
Zac, his wife Amanda, and their four children are passionate about serving those in their communities and people globally. The Kesters strongly support adopting and fostering children, having adopted two beautiful girls from Ethiopia who are wonderful older sisters to the Kesters' biological sons. Along with others from their local church, the Kesters help with repairs and spring cleaning at the Dayspring Center, a homeless shelter for women and children, and serve breakfast to men and women who need a helping hand at Horizon House. Along with service through several international agencies.   
Zac resides in Indianapolis with his wife and four children.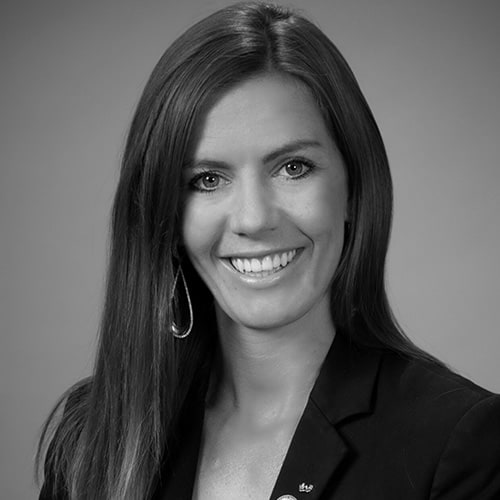 Ohio House of Representatives
State Representative Jena Powell is serving her second term in the Ohio House of Representatives. She represents the 80th District, which encompasses Miami County, as well as a portion of Darke County. 
Representative Powell is from southern Darke County where her family has been farming for generations. After receiving her degree from Liberty University in Business, she alongside her brother began to build an outdoor marketing company, Huntington Outdoor. In 2019, Representative Powell was named to Forbes' prestigious 30 Under 30 list for Law & Policy. 
Representative Powell is dedicated to ensuring that more of Ohio's young people choose to build their lives and pursue opportunities in communities like the 80th District. She knows first-hand how capricious government regulations and misguided tax policies can burden business and get in the way of promoting the good jobs and healthy economy that are necessary to accomplish this goal. 
Representative Powell resides in Arcanum.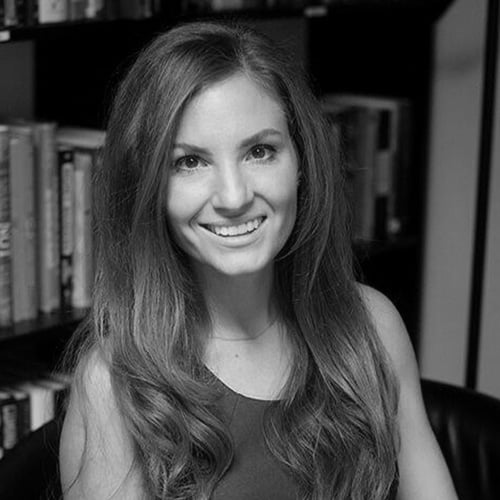 Senior Associate at

Clapham
Anna Fronzaglia is a Senior Associate at
Clapham
. Specializing in influencer and communication strategies, partnership building, and public policy, she manages the group's family and child welfare portfolio to impact policy reforms and the culture-at-large. Previously, Anna served in the U.S. House of Representatives as both a legislative staffer and communications director over a four-year period. With a passion for languages and learning, she speaks Spanish and French and is a graduate of the
John Jay Institute
, the
James Madison Fellow program
, and the
Leonine Fellowship
. Hailing from the Washington D.C. area, Anna is a Phi Beta Kappa member and graduated Cum Laude from James Madison University with a B.A. in Communications. Currently, Anna is an M.A. candidate at Hillsdale College's School of Government program.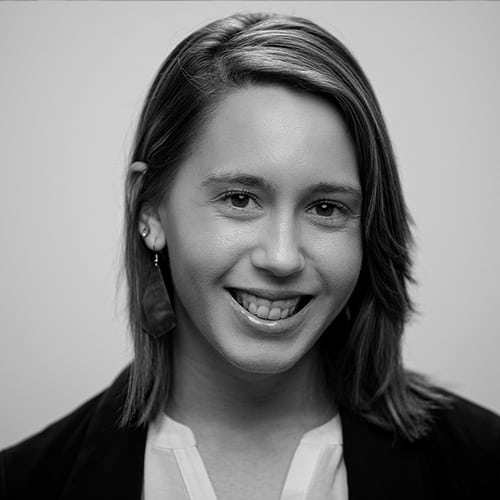 Director of Leadership Initiatives for Students for Life of America
Mary Briganti is from Omaha, Nebraska and graduated from the University of Nebraska at Omaha with a Bachelors of Science in Communication and a minor in Nonprofit Management. 
She became passionately pro-life her freshman year in college when she revived Mavericks Students for Life on her campus.  
Mary's involvement with SFLA started in 2015 with the revival of her campus's Students for Life group and carried throughout her college career. She was president of her group for three years, frequently volunteering at pregnancy centers in her free time. She transitioned out of the group to become Executive Assistant of the local Right to Life chapter, Nebraskans Embracing Life, in 2018. She is a 2017-2018 SFLA Wilberforce Fellow and eagerly joined the Students for Life of America Programs Team full-time in May of 2019.  
Mary currently resides in Fredericksburg Virginia and serves the Pro-Life Generation as Director of Leadership Initiatives. This work includes creating and managing new and existing leadership opportunities for SFLA, including the National Leaders Collective.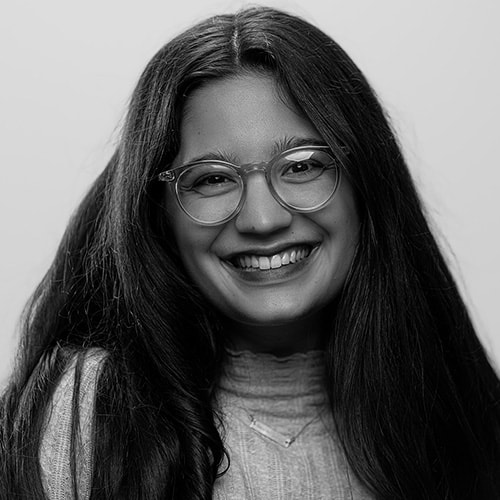 Great Lakes Regional Coordinator for Students for Life of America
Mary Carmen Zakrajsek grew up in Carmel, Indiana and graduated from Marian University after studying Political Science and Spanish.  
Her pro-life journey began in middle school after hearing a presentation about abortion at her youth group. She was appalled and heartbroken over the reality of abortion, and since then has had an enormous passion to fight for the preborn. After traveling to the nation's capital for the National Pro-Life March five years in a row, she desires nothing more than to abolish abortion in her lifetime.  
Her eight years of pro-life involvement and two SFLA Fellowship Programs have enabled her to excel in pro-life leadership and organization. In high school, her pro-life group faced a legal battle with the administration over their First Amendment rights. After leading the student effort and with the help of Liberty Counsel, the school changed course and allowed the group to exercise its pro-life beliefs. This experience confirmed her deep passion and drive for advancing the cause of pro-life organizations. She served as the President of Marian University's Knights for Life, where she organized and equipped pro-life college students to educate others on the issue of abortion and create a supportive environment for pregnant and parenting students.  
Mary Carmen has been featured on NPR, Fox, Live Action, the IndyStar, Catholic Vote, the Current in Carmel, the Statehouse File, and has spoken for the Indiana Family Institute, National Catholic Youth Conference, Corpus Christi for Unity and Peace, Catholic Heart Work Camp, the Archdiocese of Indianapolis, the Diocese of Lafayette, and various colleges and law schools across the region. 
Mary Carmen currently resides in Indianapolis, Indiana and serves the Pro-Life Generation as Students for Life of America's Great Lakes Regional Coordinator. This includes serving the students of Indiana and Michigan to empower pro-life leaders, mobilize and equip pro-life activists, educate on the issue of abortion, and increase awareness of life-affirming alternatives for families in need.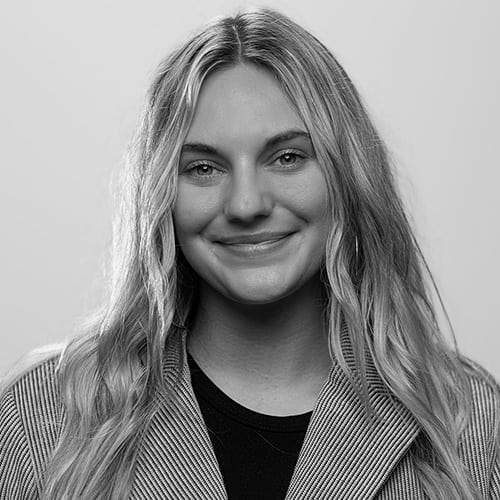 Digital Engagement Strategist for  Students for Life of America
Anna Lulis grew up in Broad Run, Virginia and graduated from Liberty University after studying Interdisciplinary Studies with concentrations in Computational Sciences and Business.   
Anna was always pro-life; however, became passionate about the pro-life movement in her college years. Through the Catholic Campus Ministry, she got progressively more involved in the pro-life group on her campus. As she further studied the severe implications of abortion extremism and the history of the pro-life movement in America, she developed a deeper desire to fight for life.   
Anna currently resides in Washington, D.C. and serves the Pro-Life Generation as Students for Life's Digital Engagement Strategist. This work includes managing data inflow, data analysis, and strategic data marketing through mass communication.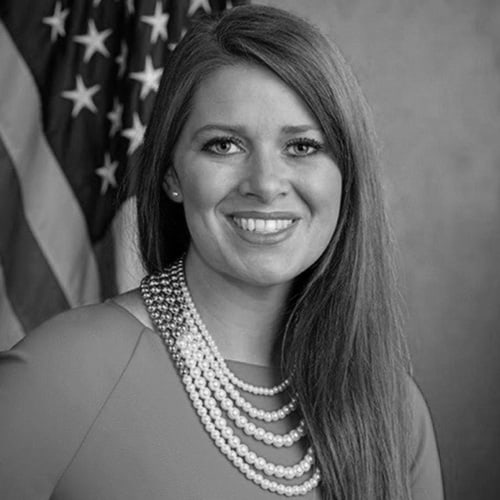 Vice President of Strategic Advancement for Students for Life of America
Christina Hagan serves Students for Life of America as the Vice President of Strategic Advancement. She is excited to join a team that is leading elections,
laws
and leaders toward the humane and virtuous position on LIFE. At 22, she became the youngest woman to serve in the history of the Ohio House of Representatives, proudly championing Ohio's Heartbeat bill and was honored to be named to Forbes 30 under 30.
She and her husband,
Adam
,
have been blessed with
their
daughter, Josaphine, twin
sons,
Colton
and Wyatt, and have a baby girl on the way.
She has
also served as a Congressional Nominee, nearly flipping a lifelong blue seat and have previously been endorsed by President Trump and other pro
-
life leaders and friends like Congressman Jim Jordan. Growing up with three older brothers and foster sibling ignited
her
life's passion to serve and protect the vulnerable.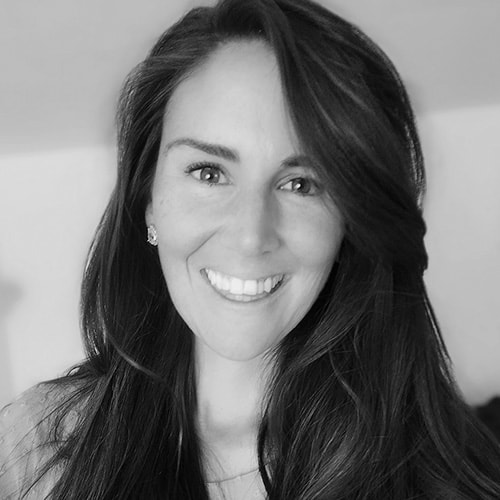 Director of Programs for Generation Life
Katelyn San Severino serves as the Director of Programs for Generation Life, a dynamic movement of young people committed to building a culture of life by educating other young people on the pro-life and chastity messages. Gen Life's mission is to end abortion at its root cause by promoting chastity. 
Katelyn graduated with her bachelor's degree in Psychology from Temple University. A few years after college, Katelyn experienced her own conversion which led to her full-time work as a Pro-Life and Chastity speaker for the past 7 years. She has a heart for speaking to young women on finding their worth and identity in Christ. When she is not speaking in the classroom, Katelyn stays busy running around with her toddler. She is grateful to be able to share the joyful messages of life and love at the Pro Life Summit!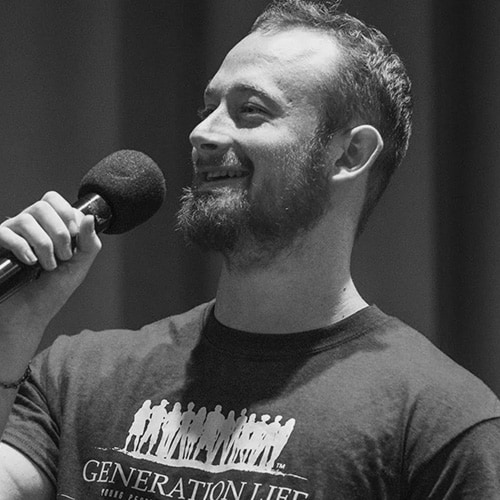 Pro-Life and Chastity Speaker for Generation Life
Dominic Sceski graduated from Villanova University in 2021 after serving as the president of Villanovans for Life for three years.  He currently serves in Philadelphia as a Pro-Life and Chastity speaker for Generation Life, where he shares the message of human dignity and the theology of the body with teens and young adults.  As a Catholic young man, he enjoys growing in his faith and spending his free time writing novels, snowboarding, and hanging out with his siblings. He will at times speak exclusively in Lord of the Rings quotes.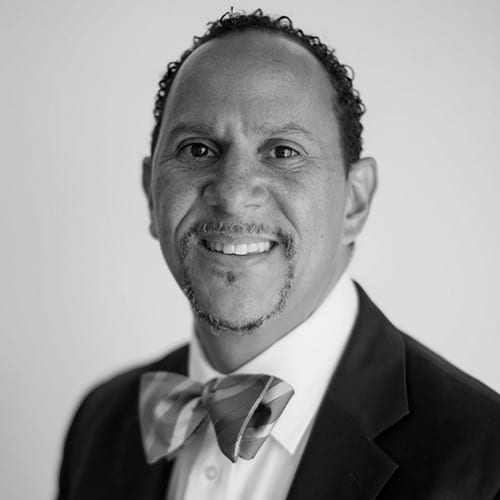 Chairman of the Board for the Douglass Leadership Institute
Based in the Washington, D.C. area, Dean Nelson is responsible for advancing the Culture of Life in the political sphere, by building bridges, coalitions, and partnerships. He has more than 20 years of demonstrated success directing nonprofit organizations, with an emphasis on urban strategies, grassroots organizations, and national leadership training.  
Rev. Nelson serves as the Chairman of the Board for the Douglass Leadership Institute. He is a sought-after speaker, giving frequent interviews on ABC and NBC affiliate networks in Washington, D.C. He's appeared on the 700 Club, CBN News, and MSNBC, as well. And he is a frequent guest on Christian radio programs, including the Bott Radio Network and American Family Radio. 
Rev. Nelson is a licensed minister from Salem Baptist Church in Marshall, Virginia, and an ordained pastor with Wellington Boone Ministries. He holds a BA in Rhetoric and Communication from the University of Virginia, and he completed post-graduate work at Coverdell Leadership Institute and Leadership Institute Campaign School. 
 He and his wife Julia have three children and live in Maryland.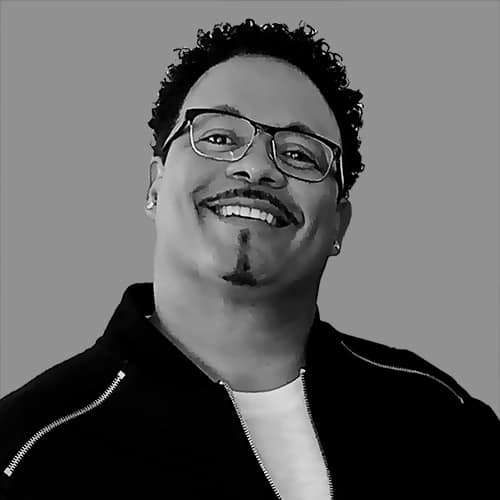 Co-Founder and Chief Creative Officer of The Radiance Foundation
Ryan Bomberger
 is an Emmy® Award-winning creative professional, international public speaker, columnist, corporate consultant, and factivist. He is the author of
Not Equal: Civil Rights Gone Wrong
and co-author, along with his wife Bethany, of the new children's book,
She is She
. Ryan is the co-founder and Chief Creative Officer of  
The Radiance Foundation
, a life-affirming nonprofit that illuminates that every human life has God-given purpose. His work has been extensively covered by Fox News, CNN, ABC News, Christian Post, New York Times, Washington Times, Breitbart, Newsmax TV, Daily Wire, MSNBC, NPR, Washington Post, and many more news outlets. Ryan has a rather unique perspective on life as he was conceived in rape but adopted (into a family of 15) in love. As an adoptee and adoptive father,
Ryan
 boldly addresses culture-shaping issues: abortion, adoption, fatherlessness, racism, free speech, religious liberty and the War on Common Sense. He is passionate about creating content that is fearless, factual and freeing.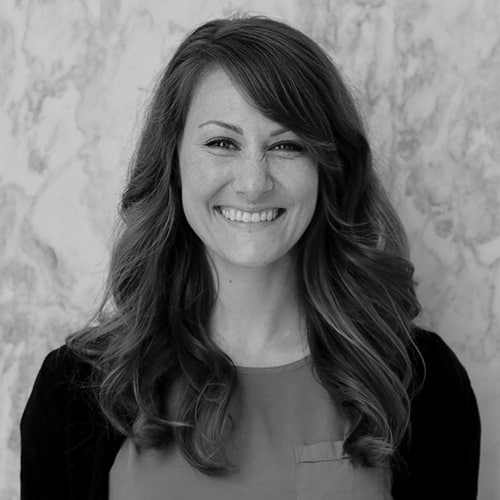 Legislative Director, U.S. Senate
Caitlin Burke is a Professional Staff Member for the House Committee on Education and Labor where her portfolio includes workforce development and human services issues. Caitlin previously served as a Legislative Assistant for Senator Mike Lee, handling health care, education, labor, pensions, and values issues. She has also worked for the Thomistic Institute, the American Enterprise Institute, the Alliance Defending Freedom, and completed a fellowship and internship at the Heritage Foundation. Originally from Phoenix, Caitlin received a bachelor's degree from Arizona State University's Design School and a Master's degree in Government from Hillsdale College.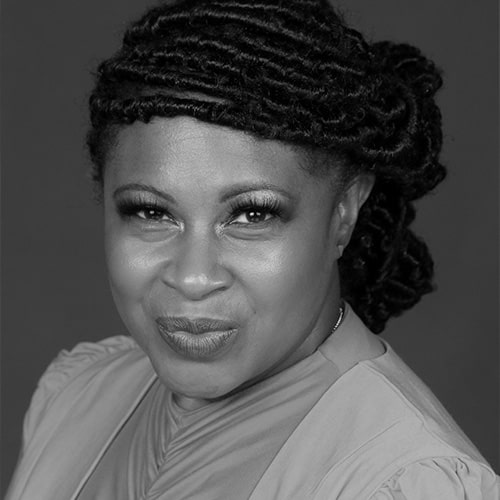 CNA and Former Abortion Facility Worker
Alicia Davis worked at Family Reproductive Health in Charlotte, North Carolina for two years as a manager. She left after it was revealed that the owner only cared about profits, herself, and was feeling unappreciated. Now, Alicia is a Chef and Certified Nursing Assistant. She is still in Charlotte, North Carolina with her three children, two grandchildren, and professionally models clothing in her free time. Read Alicia's story here.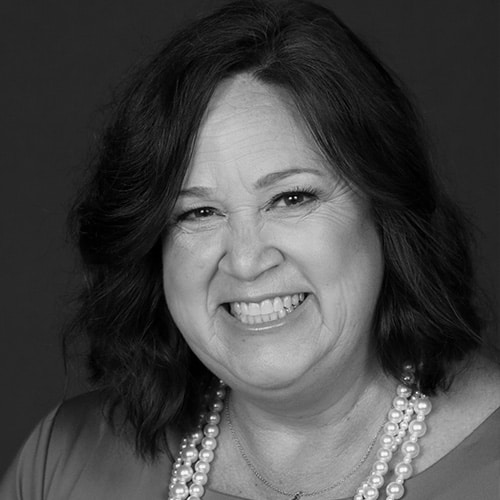 Former Abortion Facility Worker
Sarah Eubanks worked for The Ladies Center in Mobile, Alabama for three and a half years. Like many former abortion industry workers, she wore several hats in the clinic. Her main responsibility was to escort women from the waiting room to the procedure room and assist the doctor during the procedure. As part of her duties, she would prep the room for the next patient, ensuring that the baby's remains were handed off to the POC (Products of Conception) technician. She often worked in the POC room, piecing together body parts to ensure nothing was left inside the women. Over time, Sarah's conscience was pricked, and she listened to it. Working with And Then There Were None and attending their healing retreats helped Sarah find purpose and boldness in sharing her unique experiences as a former abortion industry worker. Sarah currently lives in Alabama and is an active member of her church community. Sarah stands out in a crowd with her infectious smile and heartwarming laugh.
Read Sarah's story here.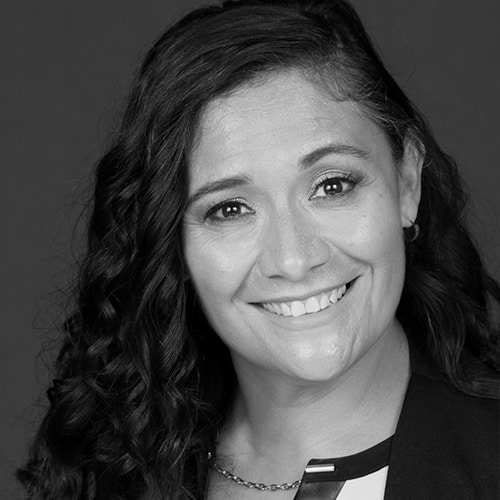 Former Abortion Facility Worker
Mayra Rodriguez is a former Planned Parenthood Clinic Manager in Arizona who blew the whistle on egregious deficiencies and mismanagement at her affiliate. She worked for Planned Parenthood in Arizona for 17 years, rising to the position of managing several affiliates, and  even received Planned Parenthood's
Employee of the Year
award in 2016. When she was abruptly fired in October 2017,  she filed a wrongful termination lawsuit, claiming her employer unjustly fired her because she was reporting instances of critical safety and health-related violations including incomplete abortions, falsification of patient records, illegal conduct, unreported statutory rape, severe injuries by abortion and high complication rates with a specific abortionist. In August of 2019, a jury of her peers unanimously awarded her
$3 million in damages
done by Planned Parenthood. Mayra currently resides in California with her husband and children. Read Mayra's story here.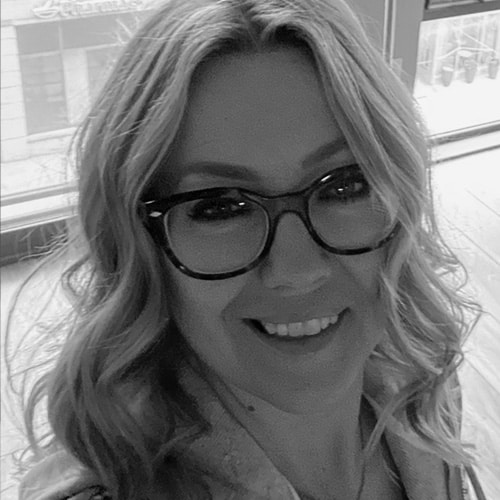 Founder and CEO of Stanton Healthcare and Stanton Public Policy Center
Brandi Swindell is a nationally known speaker, advocate for human rights, and the Founder and CEO of Stanton Healthcare and Stanton Public Policy Center. Stanton Healthcare is committed to providing women with unexpected pregnancies professional medical care, women's wellness care, tangible support, hope and compassion. Stanton has clinics in America and internationally. Stanton Public Policy Center is a women's advocacy and educational group that works on issues of human rights and justice that empower and inspire women.

For over twenty years, Brandi has been an advocate for empowering women and protecting the lives of preborn children. Some of her other work includes fighting to end Uyghur genocide, working for freedom of speech and religion, and organizing the only public memorial in Tiananmen Square for the students who were killed there during the 1989 massacre.   Brandi has been featured in both the national and international press and media, including Time Magazine, Cosmopolitan Magazine, the New York Times, the Washington Post, FOX NEWS, CNN, and the BBC.

Brandi was recently invited to testify before Congress as an expert in life-affirming women's healthcare following the overturning of Roe v. Wade.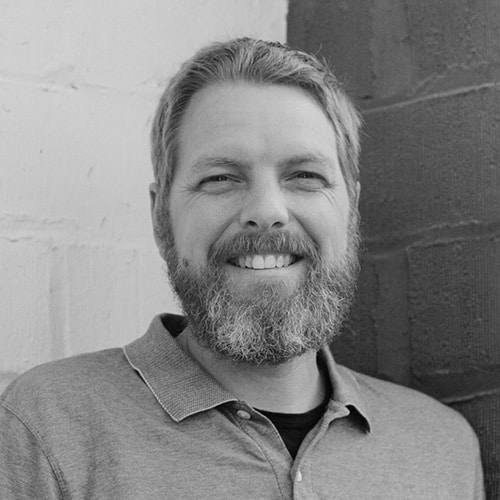 Executive Director of Justice for All
Steve Wagner is the Executive Director of Justice For All (JFA). In full-time pro-life work for two decades, Steve has regularly engaged abortion-choice advocates in dialogue, logging more than a thousand hours of conversation on 50 university campuses. Steve's passion is training Christians to love the woman, the child, and the abortion-choice advocate equally at every moment of every conversation. Steve is the author of Common Ground Without Compromise: 25 Questions to Create Dialogue on Abortion, and he has also contributed articles to other books. (See
www.jfaweb.org
to download his book for free.). Prior to his work at JFA, Steve served as a speaker at Stand to Reason (
www.str.org
). A native Californian, Steve now resides with his wife, Rebeccah, and their five children in the Washington, D.C. area. In his spare time, Steve enjoys good coffee, the antics of his kids, writing songs, and thinking of ways to surprise people.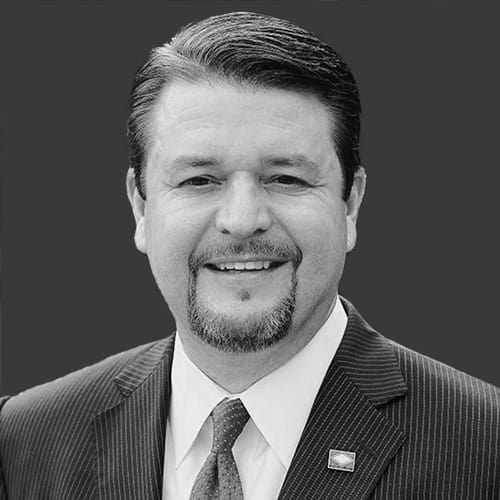 Senior Policy Advisor for Students for Life Action
Arkansas Senator Jason Rapert, a consistent champion for Life in law, has joined the Students for Life Action team as Senior Policy Advisor. Sen. Rapert sponsored and passed SB 6 – the Unborn Child Protection Act – which became the model bill on which Students for Life Action based our Life at Conception Acts introduced in various state legislatures across the nation. When the former Governor of his state and liberal Republicans pushed amendments that would weaken the bill and leave groups of babies unprotected, Rapert worked with SFLA to raise the alarm among Arkansas voters who pushed back to ensure any efforts to weaken the bill were defeated. Senator Jason Rapert was one of the first recipients of SFLAction's Pro-Life Champion Award and honored at the National Leadership Collective in June.
The National

Pro-Life Summit