2022 National Pro-Life Summit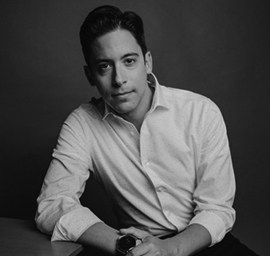 Michael Knowles is the celebrated host of "The Michael Knowles Show" at the Daily Wire, "The Book Club" at PragerU, and "Verdict with Ted Cruz." In 2017, Michael published the #1 national bestselling treatise Reasons to Vote for Democrats, which President Donald Trump hailed as "a great book for your reading enjoyment." In late 2020, after an appearance guest-hosting "The Rush Limbaugh Program," it was announced that Michael's daily podcast would be syndicated to terrestrial radio.
Michael has appeared regularly on Fox News Channel and other major networks, and his writing has been featured on the Daily Wire, the American Mind, Fox News, and the Daily Caller. Michael is a graduate of Yale University and has lectured at colleges and universities around the country.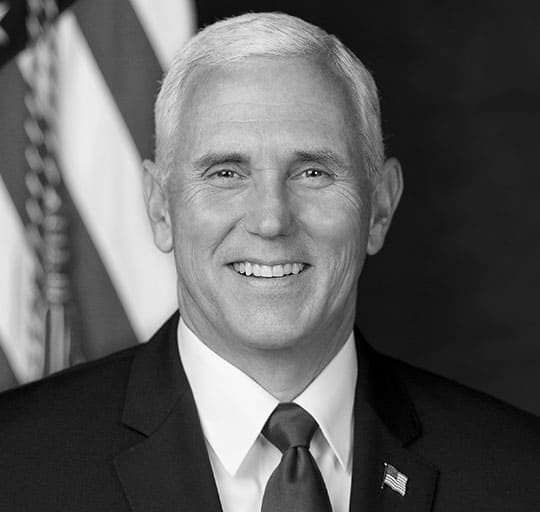 Growing up in Indiana, surrounded by good, hardworking Hoosiers, Vice President Pence always knew that he needed to give back to the state and the country that had given him so much. In 2000, he launched a successful bid for his local congressional seat, entering the United States House of Representatives at the age of 40. The people of East-Central Indiana elected Vice President Pence six times to represent them in Congress and in 2013, Vice President Pence left the nation's capital when Hoosiers elected him the 50th Governor of Indiana.

It was Indiana's success story, Vice President Pence's record of legislative and executive experience, and his strong family values that prompted President Donald Trump to select Mike Pence as his running mate in July 2016. The American people elected President Donald Trump and Vice President Pence on November 8, 2016. President Donald Trump and Vice President Pence entered office on January 20, 2017.

In February 2021, Vice President Mike Pence joined the Heritage Foundation as a distinguished visiting fellow. Vice President Pence also joined Young America's Foundation as the Ronald Reagan Presidential Scholar. Long before Mike Pence became Vice President to President Donald Trump, the vision and leadership of Ronald Reagan inspired his youth.

Vice President Mike Pence remains grateful for the grace of God, the love and support of his family, and the blessings of liberty that are every American's birthright.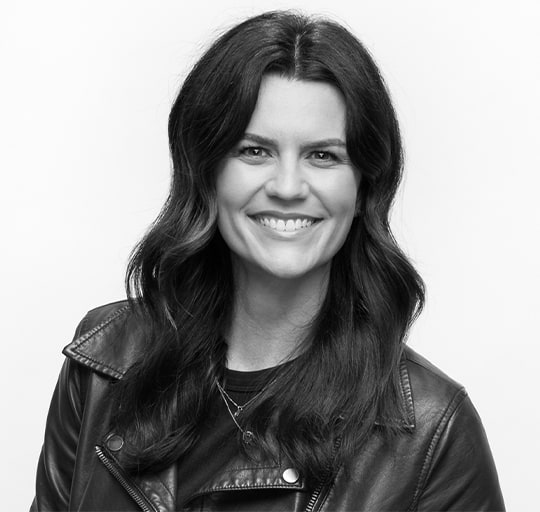 Billy Graham Evangelistic Association and Samaritan's Purse 
Since 2010, Cissie Graham Lynch has worked as part of the Billy Graham Evangelistic Association and Samaritan's Purse in various capacities, currently serving as a senior advisor and ministry spokesperson. As host of the podcast Fearless with Cissie Graham Lynch: Fearless Faith in a Compromising Culture, Cissie encourages people to speak boldly on issues including life, family, and faith. Cissie and her husband Corey live in Florida with their two children.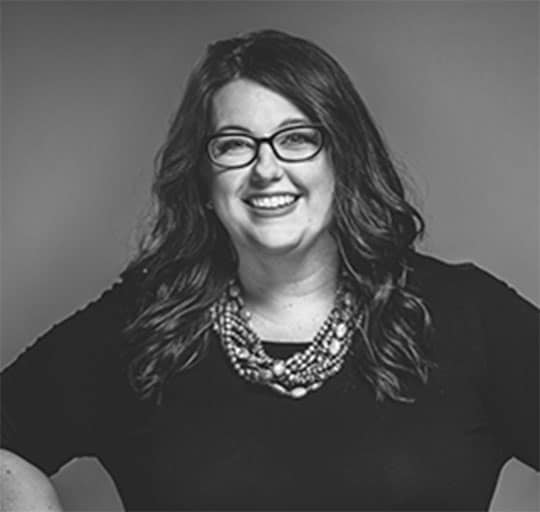 Students for Life of America
Kristan Hawkins is a Christian, wife, mother, grassroots activist, author, speaker, and a human rights advocate. President of Students for Life of America, she was recruited in 2006 to launch Students for Life of America's full-time operation. Since then, she has built up a small organization made up of a few dozen student groups scattered around the country to a coordinated national team serving more than 1,200 Students for Life chapters in all fifty states. Under her leadership, Students for Life exists to abolish abortion by transforming our culture by recruiting, training, and mobilizing this pro-life generation, who are the direct targets of today's abortion industry. A frequent speaker and media analyst, Kristan's expertise includes abortion, feminism, disability advocacy and healthcare, as she navigates the social conditions and public policy that impacts the human rights issue of our day.​
A published author, Kristan wrote Courageous: Students Abolishing Abortion in this Lifetime. She has interviewed on Fox News, CNN, MSNBC, the Today Show, CBS, ABC, and HBO and has received the title, "One of the 4 worst anti-abortion misinformers," by Media Matters, a title of which she is very proud. Kristan regularly speaks at pro-life conventions and events across the United States including leading college campuses such as Yale, Harvard, Dartmouth, and UC-Berkeley.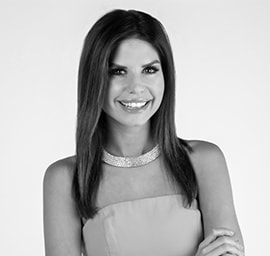 Alex Clark is a Turning Point USA Contributor and host of the all-new daily show "POPlitics" from Turning Point USA. She was recently co-host of the #1 rated pop radio morning show in Indianapolis, IN, "The Joe and Alex Show."
Alex was the September 2018 cover girl for "Expressions" Magazine, the first ever magazine for Conservative women, and in 2016 was seen on Mark Burnett's first reality dating show "Coupled" on FOX, where she proudly spoke about navigating the dating scene as someone on the Right.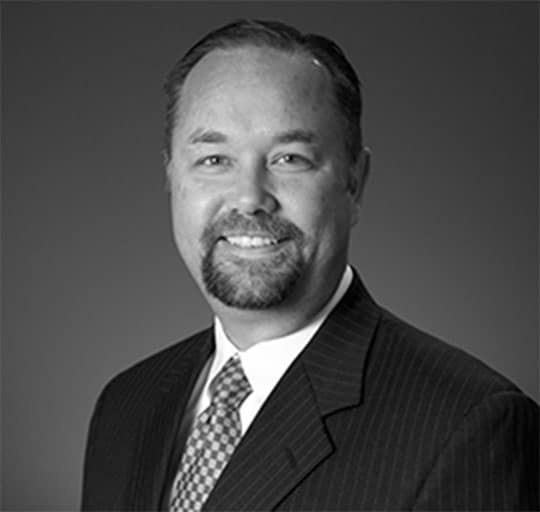 CENTER FOR ACADEMIC FREEDOM
Tyson C. Langhofer serves as senior counsel and director of the Center for Academic Freedom with Alliance Defending Freedom. Langhofer has represented college students and student organizations throughout the country in defending their freedom of speech, freedom of association, and free exercise of religion. In Young Americas's Foundation v. Covino, he successfully represented YAF, Ben Shapiro, and California State UniversityLos Angeles students in a lawsuit against university administrators for First Amendment violations—when they allowed a mob of professors and students to physically block students from attending Shapiro's scheduled speech on the campus. In Grace Christian Life v. Woodson, he successfully represented a religious student group at North Carolina State University in a lawsuit against administrators for violating their First Amendment freedoms when they prevented students from discussing religious topics because they did not acquire the university's pre-approval.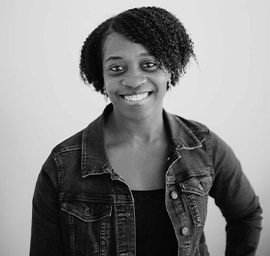 Toni is a Pro-Life speaker and the Founder of the Program, Relationships Matter. Toni shares her story of regret with transparency while leaving her listeners with hope.
Toni holds a bachelor's degree from West Chester University and her master's degree in Biblical Counseling from Summit University. She was the former Relationship Educator and Director of Relationship Education Program in the greater Philadelphia area for 6 years and has shared this program internationally in Africa and Israel.
Toni has been married to her wonderful husband Kris McFadden for 10 years and they have 4 beautiful children. She loves helping people see their worth and giving them hope through her own story, being an advocate for the unborn, being a stay at home mom, and spending time with her family.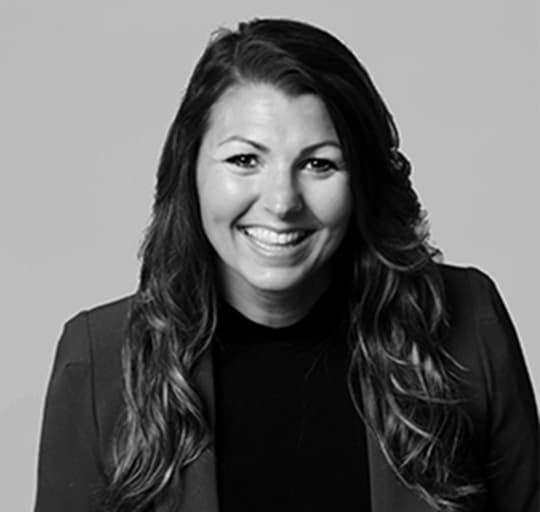 Lisa Rowe has spent the last two decades equipping and empowering thousands of at-risk children, hurting adults, and broken families to find hope, healing, and restoration. Lisa's clinical experience coupled with her organizational leadership has assisted government, nonprofit, and private organizations to grow their impact, increase their sustainability, and leave a national imprint. Lisa has invested a great deal of time and leadership into helping men, women, and families heal from the following adverse experiences: foster care, teen parenting, sex trafficking, unexpected pregnancy, divorce, abortion, codependency, and addiction. Her passion for revealing the root of dysfunctional behavior and helping people find freedom from early childhood trauma is evident in her own life and the program model she has and continues to build to serve clients.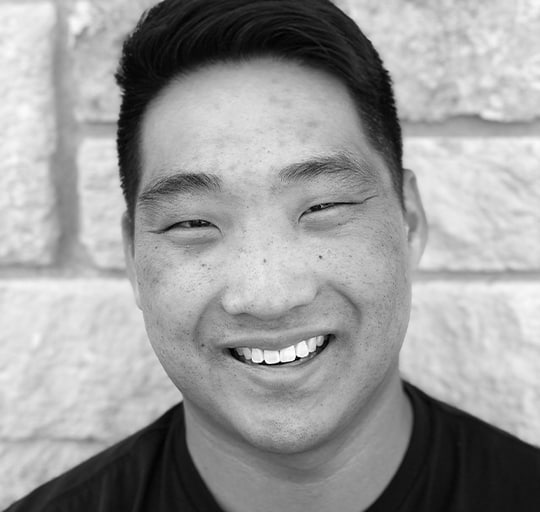 Josiah Presley currently serves as the Associate Pastor of Family Ministries at Lakeview Baptist Church in Belton, TX. Josiah was adopted and raised in Norman, OK as one of twelve children. As a pastor's kid, being pro-life was a normal part of his childhood. However, it was not until his teen years that being pro-life really started to matter to him and, at the time, he wrestled with it. As he found identity and purpose in Christ, he also found a platform to share his story. Since 2013, Josiah has been sharing his adoption story with churches, schools, pro-life groups, pregnancy centers, and organizations such as Focus on the Family, Family Research Council, and Fox News.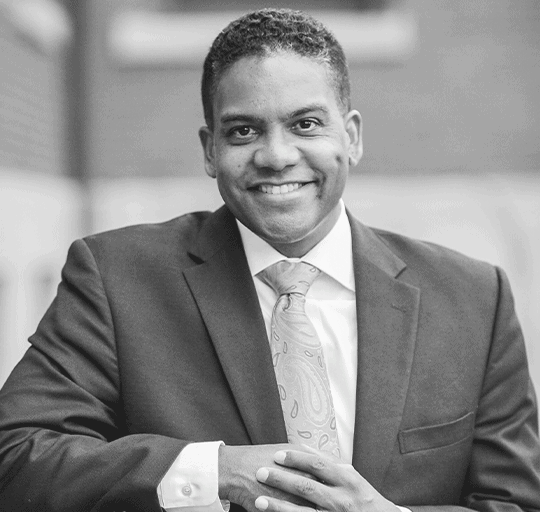 Damon Owens, international speaker and evangelist, is executive director of Joyful Ever After, a non-profit ministry dedicated to encouraging and educating couples to understand and live marriage and family life together with joy through St. John Paul II's Theology of the Body. Damon has published numerous articles, appeared on many radio and television programs, and has hosted and produced three 13-part television series for EWTN. Damon keeps a full international speaking schedule at conferences, seminars, universities, high schools, seminaries, and parishes on the good news of marriage, sexuality, Theology of the Body, Theology of the Family, adoption, and NFP. In 2018, Pope Francis honored Damon with his Benemerenti Papal Medal in recognition for his work. Damon and his wife Melanie have eight children and live outside Philadelphia.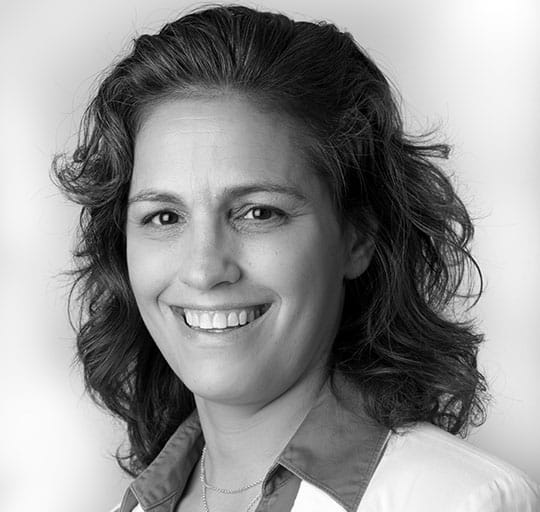 Dr. Marguerite Duane, a board-certified family physician, is co-founder and Executive Director of FACTS – the Fertility Appreciation Collaborative to Teach the Science, an organization dedicated to educating healthcare professionals and students about scientifically valid natural or fertility awareness-based methods (FABMs). She also serves as an Adjunct Associate Professor at Georgetown University, where she directs an elective on FABMs and their role in women's health and family planning. Dr. Duane sees patients with Modern Mobile Medicine, a direct primary care house-calls-based practice in Washington, DC and is currently completing a primary care research fellowship at the University of Utah.

Dr. Duane received her M.D. degree from the State University of New York at Stony Brook and completed her Family Medicine residency at Lancaster General Hospital in Pennsylvania. She received a Bachelor of Science with Honors and a Master of Health Administration degree from Cornell University. Dr. Duane is trained as a Creighton, FEMM and NeoFertility Medical consultant, and a TeenSTAR educator. She has published articles on the effectiveness of FABMs and the use of apps for tracking fertility. Dr. Duane balances her career as a teacher and Family Physician, with her role as a mother and wife. She is married to a fellow family physician, Dr. Kenneth Lin, and they are the parents of 4 young children.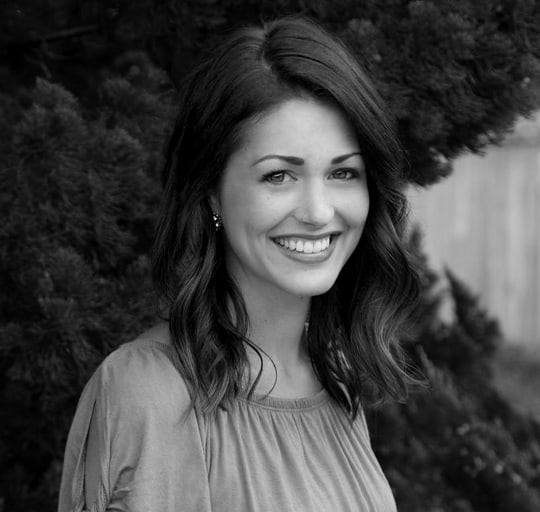 After earning a degree in political science in 2012 with the intent of dedicating her life to ending abortion, Missy joined Students for Life of America in 2013 as the National High School Program Coordinator and helped more than double Students for Life groups in public and private high schools all over the nation. With her leadership, Students for Life crossed the threshold into serving over 1,000 student groups.
Missy has been featured in the New York Times, the Washington Post, the Christian Broadcasting Network, and many other media outlets. Missy helped launch Reprotection in 2019, where she now serves as the Director of Operations and Senior Analyst. Reprotection exists to hold the abortion industry accountable.
Missy lives in Lousiville, Kentucky with her husband, Aaron, and daughter, Marigold.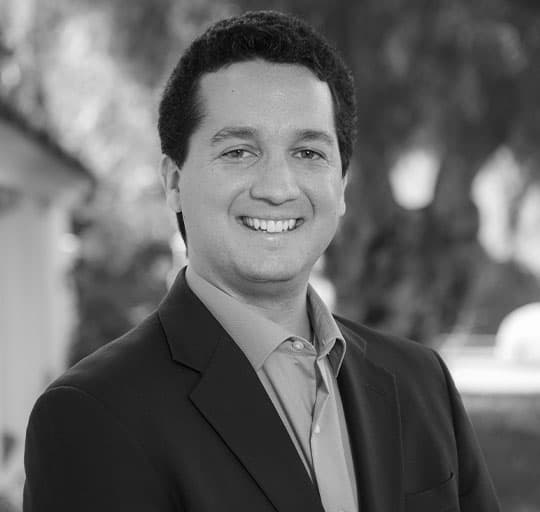 After his conversion to the Catholic faith, Trent Horn earned master's degrees in the fields of theology, philosophy, and bioethics. He serves as a staff apologist for Catholic Answers, where he specializes in teaching Catholics to graciously and persuasively engage those who disagree with them.
Trent models that approach each week on the radio program Catholic Answers Live and on his own podcast, The Counsel of Trent. He has also been invited to debate at UC Berkeley, UC Santa Barbara, and Stanford University.
Trent is an adjunct professor of apologetics at Holy Apostles College, has written for The National Catholic Bioethics Quarterly, and is the author of nine books, including Answering Atheism, The Case for Catholicism, and Why We're Catholic: Our Reasons for Faith, Hope, and Love.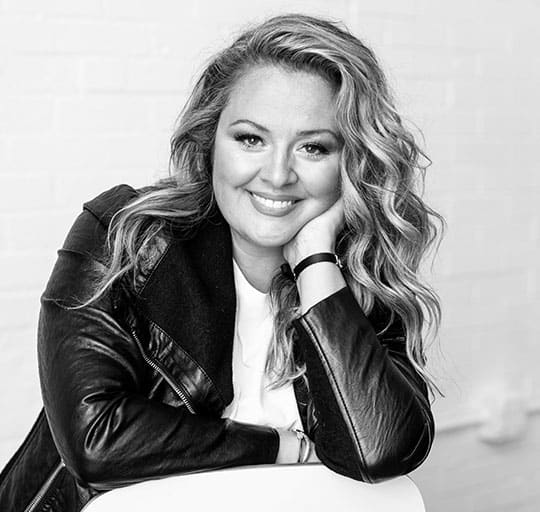 Amy Ford is the President of Embrace Grace, Inc., a non-profit organization formed for the purpose of providing curriculum and leadership support for churches nationwide to open their arms and hearts to young women with unplanned pregnancies. Embrace Grace is utilized by over 700 churches across the nation and world. She is also the author of Help Her Be Brave, releasing January 2021, and A Bump in Life. Amy resides in Arlington, Texas and has been married for over 22 years and has 4 children.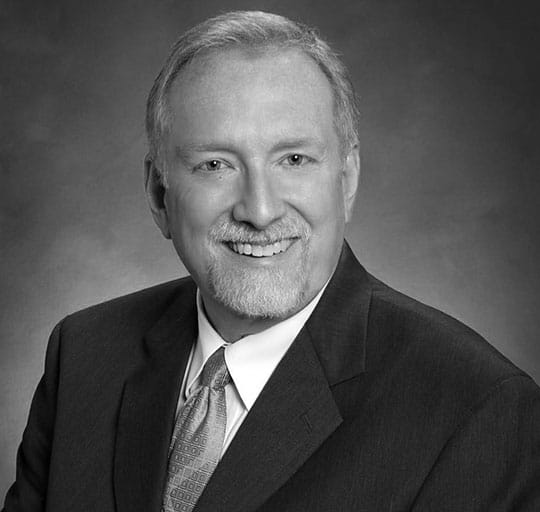 Abortion Pill Rescue Network
C. Brent Boles, M.D. has been practicing medicine for two decades as an OB/GYN. A board-certified physician, he graduated from the University of Louisville School of Medicine. Dr. Boles has volunteered his time and expertise in Pregnancy Help Clinics in Tennessee and has served as a provider in the Abortion Pill Rescue Network for several years. In addition to his work as a Hospitalist in Florida, Dr. Boles currently serves as the Medical Director for the Abortion Pill Rescue Network. He and his wife Julie are the parents of four children and five grandchildren.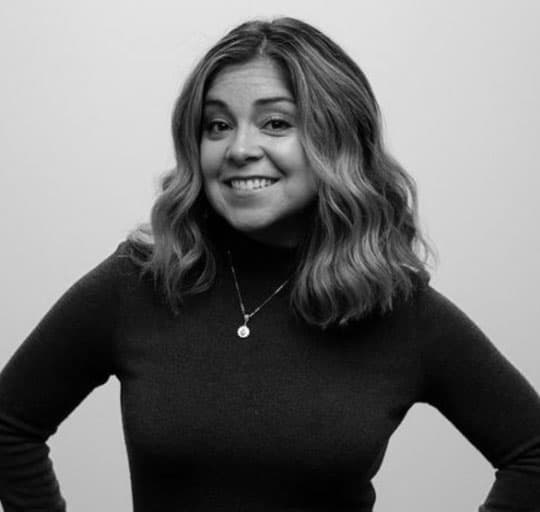 Camille Cisneros grew up in Alamosa, Colorado and graduated from Colorado State University Fort Collins after studying History and Spanish.
It was in college when her passion for life was ignited while volunteering with Justice for All on different campuses throughout northern Colorado. As she heard the stories of women who were hurt by abortion, including close friends of her own, Camille decided she wanted to do more and co-founded CSU Students for Life and served as the group's president in 2008 and 2009.
Camille currently resides in San Diego, California and serves the Pro-Life Generation as Students for Life's National Supportive Services Director. This work includes managing the Standing With You Initiative, assisting student leaders in providing life-affirming resources on their campuses, changing campus policies to support pregnant and parenting students and uphold Title IX requirements, & working hand in hand with pregnancy centers.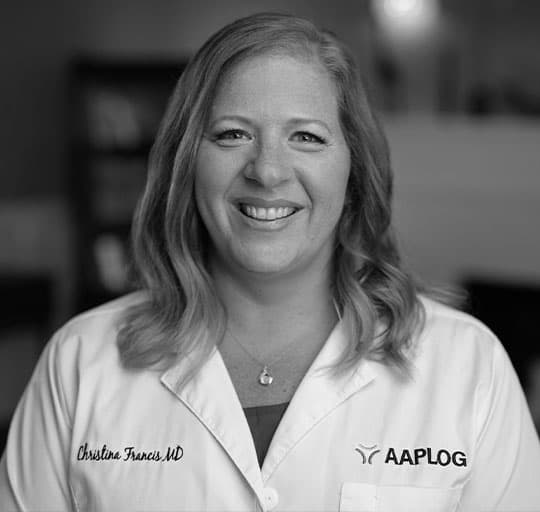 American Association of Pro-Life Obstetricians and Gynecologists (AAPLOG)
Dr. Christina Francis is a board-certified OB/GYN who currently works in Fort Wayne, IN as an OB/GYN Hospitalist. Dr. Francis completed medical school at Indiana University in 2005 and completed her OB/GYN residency at St. Vincent Hospital in Indianapolis, Indiana in 2009. She is Chair of the Board of the American Association of Pro-Life Obstetricians and Gynecologists, an associate scholar with the Charlotte Lozier Institute, and board member of Indiana Right to Life. As a pro-life speaker, Dr. Francis offers her medical expertise, knowledge of bioethics, and pro-life reasoning both here in the U.S and around the globe.
She has always had a passion for human rights, spending a significant portion of the past 10 years in various countries working tirelessly on behalf of women and children. Dr. Francis spent time working with orphans in Romania and Burma, discussing the importance of life issues with university students in Israel, and working for three years as the only OB/GYN at a mission hospital in rural Kenya. Dr. Francis left Kenya in 2014 to work on behalf of women and children both in the US and internationally who are often victims of the abortion industry, and to educate people on the greatest social injustice of our time.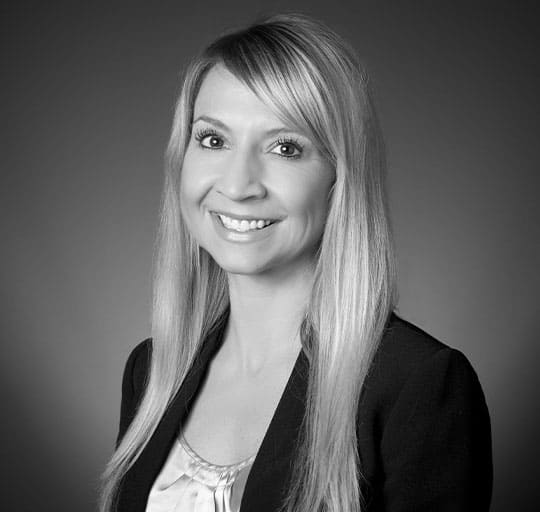 Alliance Defending Freedom
Denise Harle serves as legal counsel with Alliance Defending Freedom, where she is a member of the Center for Life. In this role, Harle focuses her litigation efforts on defending the First Amendment freedoms of pro-life health care professionals and pregnancy resource centers. She also works to defend pro-life legislation around the nation. Since joining ADF, Harle took the primary role in drafting the briefs to the U.S. Supreme Court in NIFLA v. Becerra, resulting in a free speech victory for California prolife pregnancy centers.
From 2015 to 2017, prior to joining ADF, Harle served as deputy solicitor general in the Office of the Florida Attorney General, where she drafted appellate briefs and presented oral arguments on behalf of the state in a wide variety of constitutional cases. In that position, she frequently took a lead role in handling case strategy, briefing, and argument—advancing the office's high-profile initiatives. Additionally, in 2017, Harle participated in the prestigious Supreme Court Fellow program, sponsored by the National Association of Attorneys General.
After clerking for Florida Supreme Court Justice Ricky L. Polston, Harle joined the law firm of Greenberg Traurig, where she worked as an associate in the litigation and appellate practice groups and advised and represented clients on high-stakes matters raising questions of constitutional law and statutory interpretation. Harle earned bachelor's degrees, summa cum laude, in psychology and interdisciplinary social science from Florida State University. She subsequently acquired a master's degree in political science from Stanford University, followed by a Juris Doctor at Duke University School of Law. At Duke, she served as the executive editor of Law & Contemporary Problems, the law school's oldest journal. A member of the state bars of California, Florida, and Georgia, she is admitted to multiple federal district and appellate courts.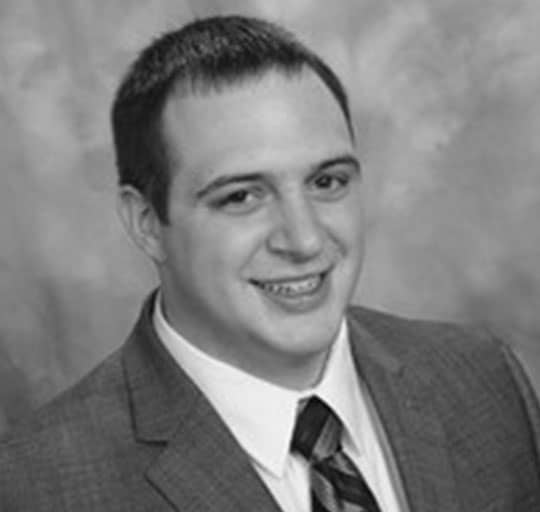 Dustin Curtis is a Senior Conservative Strategist and serves as the Executive Director for Students for Life Action.
Dustin's passion is to give conservative organizations and candidates an advantage in a political environment that is often hostile to principles such as limited-government, the right to keep and bear arms and, most importantly, protecting the preborn.
Dustin's extensive experience in building grassroots organizations up to run effective legislative programs has earned his team & clients a local, statewide, and nationwide reputation for effectiveness in defeating bad bills in politically-hostile environments and breaking through gridlock to pass controversial legislation.
Over the past thirteen years, Dustin's experience includes direct mail & email marketing, political elections, and legislative campaigns with over 20 different candidates and organizations.
Dustin believes that "personnel is policy" and therefore seeks to train and promote activists who are as committed to principle as the people and organizations they dedicate their time to serving.
Dustin lives in his hometown of Spotsylvania County, Virginia with his wife, Mary, and their daughter Sadie.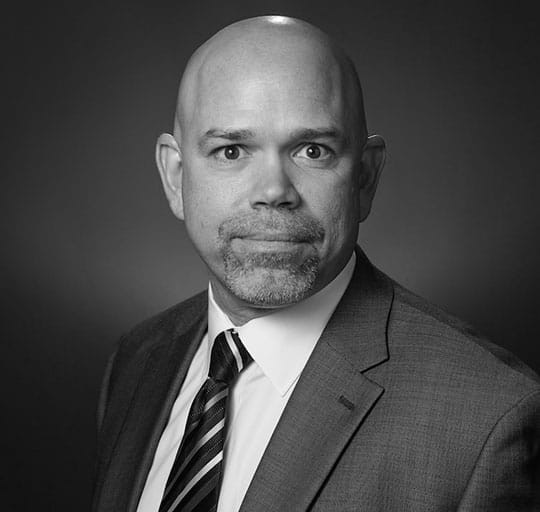 Alliance Defending Freedom
Kevin Theriot serves as senior counsel and vice president of the Center for Life with Alliance Defending Freedom, where he directs the work of team members working to overturn Roe v. Wade, defend pro-life speech, and battle against physician-assisted suicide.
Since joining Alliance Defending Freedom in 2003, Theriot has been successful as lead counsel or co-counsel in numerous cases preserving the freedoms of speech and religion. In NIFLA v. Becerra he was part of the Supreme Court team that protected California pregnancy centers from being forced to refer for abortion. In Women's Health Link v. City of Ft. Wayne, Ind., Theriot defended the freedom of a pro-life pregnancy center to access an advertising forum in city buses. In The Children First Foundation v. Martinez, he received a favorable ruling eliminating unconstitutional discrimination against "Choose Life" auto license plates. Theriot also co-authored the 2017 law review article, Free to Do No Harm: Conscience Protections for Healthcare Professionals.
Theriot earned his J.D. in 1991 from Vanderbilt University Law School. He is admitted to the bar in the states of Tennessee, Texas, Florida, Virginia, Georgia, Missouri, Kansas, and Arizona. He is also a member of the U.S. Supreme Court and numerous federal district and appellate courts.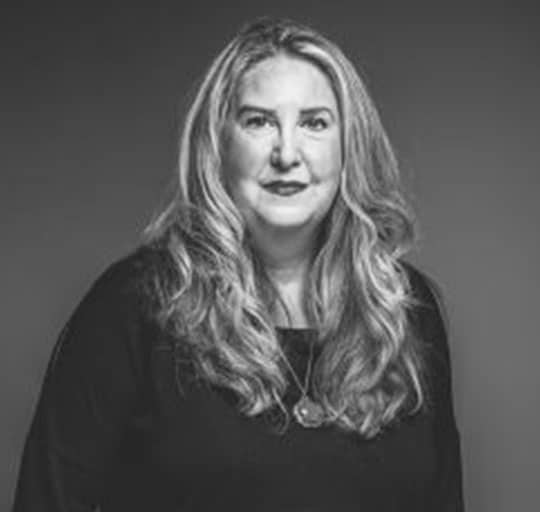 Kristi Stone Hamrick, a well-known media consultant, strategist, writer and commentator, is chief media strategist and spokesperson for Students for Life of America. She has headed her own firm KSH Media, Inc., since 1997. Specializing in earned media, Mrs. Hamrick combines years of journalistic experience with years of issue advocacy, working to advance the storylines of organizations and individuals who create effective policy and messages that enhance the cultural debate. Her clients can be found on the front pages of the New York Times, in the Wall Street Journal, on major television shows and in the public eye, discussing issues that impact the culture. Her media company has strategized, orchestrated and overseen paid media campaigns, and coordinated the branding and messaging of clients, both alone and part of a team.
Mrs. Hamrick graduated cum laude and with Honors in Communication from Anderson University, Anderson, Ind., where she served as editor of the university newspaper, worked on an award-winning PBS documentary and covered politics stringing for the city's newspaper among her activities. A mother of four, she resides with her husband and children in the Nashville, TN, area.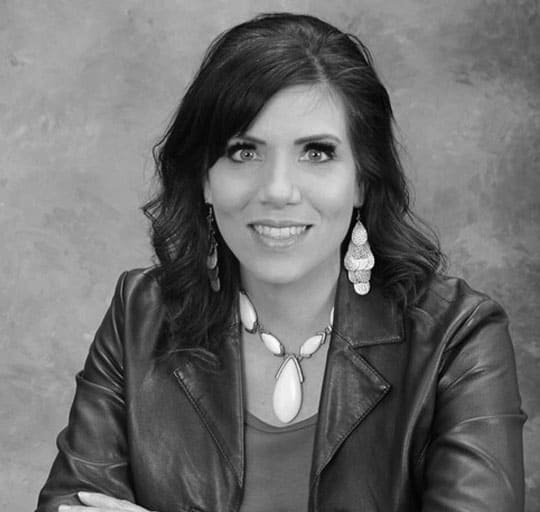 The Abortion Survivors Network
Melissa is the survivor of a failed saline infusion abortion, but like every survivor, she is so much more. Melissa is a Master's level prepared Social Worker and the author of You Carried Me: A Daughter's Memoir. Her second book, which will focus on sharing the stories of other abortion survivors breaking their silence, will be published in 2022.
She is the Founder and Director of The Abortion Survivors Network, the only healing and advocacy organization for abortion survivors world-wide. Melissa and her team have connected with 384 survivors as of April 2021.
Melissa has been featured on Fox News, Focus on the Family, Hannity, The Eric Metaxas Show, Huckabee, and more. She has testified before Congressional committees and even met President Trump in the Oval Office in 2019.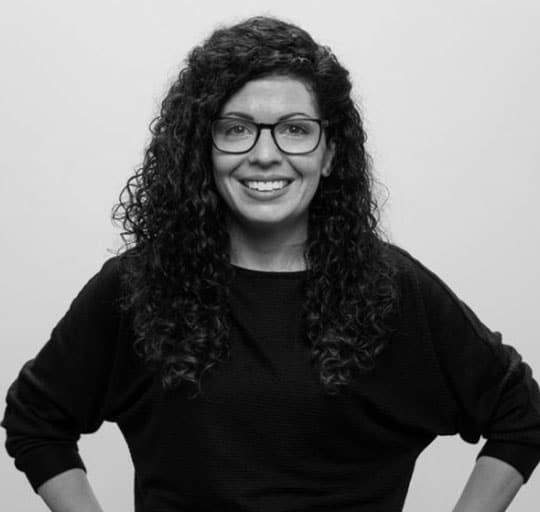 Michele Hendrickson brings the unique experience of being an elementary school teacher to the pro-life movement. She graduated from Hood College in Frederick, Maryland majoring in Elementary and Special Education. Working with children and teaching for over 10 years has provided Michele with amazing opportunities to partner with families. After volunteering her spare time in the pro-life movement, she felt a heavy burden for the families whose relationships were destroyed by abortion. Now, she is dedicated to educating and empowering women to understand the truth about abortion.
Michele currently serves as the Director of Strategic Initiatives with Students for Life of America, helping student groups and Regional Coordinators bring the pro-life message to their campuses and beyond. She is especially passionate about changing the way the church approaches pro-life ministry. Michele has her District Pastor's License through Church of the Nazarene and is continuing her studies for Ordination. Living in MD with her husband and two kids, Michele is also the East Coast Regional Director.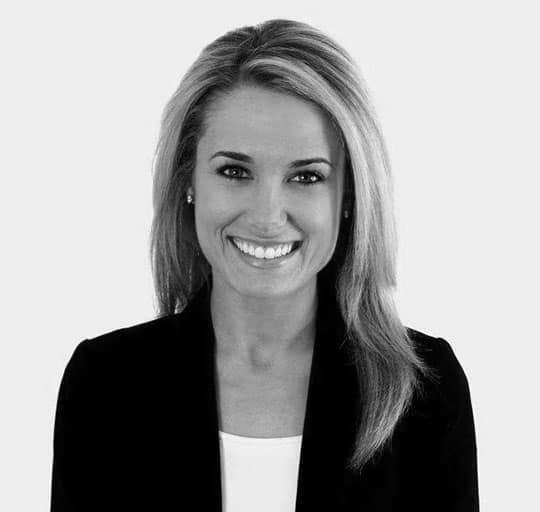 Alison Centofante is a child advocacy innovator, in-demand public speaker, activist, and writer with over ten years of experience speaking on abortion, marriage, human dignity, and religious freedom. Centofante has been featured on Fox News, ABC, NPR, The Christian Broadcasting Network, and other national and international media outlets. Her work and expert perspective has been published in Yahoo News, Business Insider, Buzzfeed, National Review Online, Fox News, World Magazine, Red Alert Politics, and The Federalist. Alison most recently served as Director of External Affairs at Live Action, a nonprofit organization with the largest digital footprint in the global pro-life movement. Prior to that, Alison served as Director of Alliance Relations at Alliance Defending Freedom, a global legal organization committed to protecting religious freedom, free speech, marriage, family, parental rights, and the sanctity of life. She started her work in Washington, D.C. as Communications Director at Concerned Women for America, the nation's largest public policy women's organization. Alison was named to Red Alert Politics "30 under 30" and Christianity Today's Readers Choice "33 under Thirty-Three." Find Alison on Twitter at @AlisonHowardC, Instagram at @alison_centofante, and Facebook at https://www.facebook.com/alisoncentofante.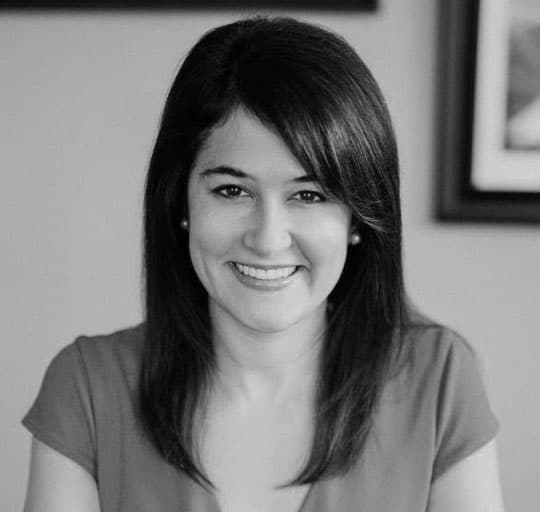 Rachel has over a decade of experience fighting for conservative policies in Washington. Beginning in 2006, she served in both the House and Senate in various roles including as legislative director for Senator Rand Paul.
Rachel went on to serve as policy director for the Senate Steering Committee under the successive chairmanships of Senator Pat Toomey and Senator Mike Lee, where she advised Committee members on strategy related to floor procedure and policy matters. In the House, she worked as senior legislative assistant to Congressman Donald Manzullo, and Congressman Ted Poe. She also served as director of policy services for The Heritage Foundation.
In 2013, she was named one of National Journal's Most Influential Women in Washington under 35. Her policy analysis and punditry appear widely in print and on television. Rachel serves on USA Today's Board of Contributors, and is also the senior tech columnist for The Federalist.
Along with CPI's Chairman, Sen. Jim DeMint, Rachel is the co-author of Conservative: Knowing What To Keep. She also serves on the board of Council for National Policy Action, the advisory board of American Moment, and both the advisory board and board of The American Conservative.
Born and raised in Dansville, NY, she received her bachelor's degree, summa cum laude from Grove City College in 2006. She also holds a master's degree from the Graduate School of Political Management at George Washington University. In addition to her public policy pursuits, Rachel is an accomplished sommelier, a wine educator, and a diploma candidate in the Wine & Spirit Education Trust.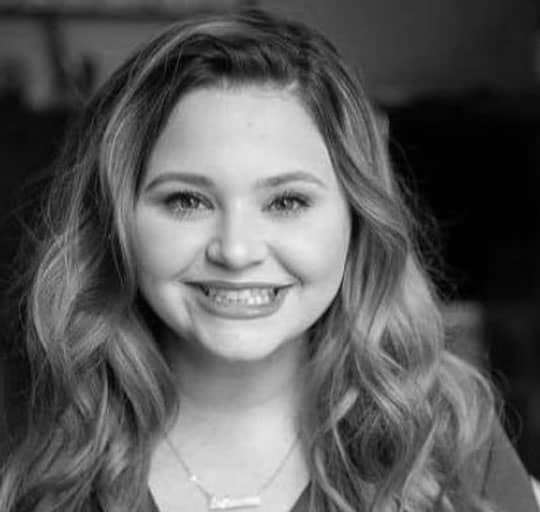 Speaker on Teenage Pregnancy and Abortion
Rebekah Hagan is one of today`s youngest speakers on the issues of teenage pregnancy, abortion and abortion pill reversal.
Raised in a Christian home where abortion was never discussed, Rebekah`s role in the pro-life movement was unplanned and fueled, instead, by firsthand experience. She became pregnant at seventeen with her son, Eli, and again with a second child while in her first year of college.
Feeling ashamed and fearing that she would lose her family`s support and have to drop out of school, Rebekah thought that raising two children alone would be impossible. At just over seven weeks pregnant, she began a medication abortion that would later change her life.
Her story, however, did not end after taking the abortion pill. Minutes after leaving the clinic, she experienced a radical change of heart and turned to the internet to search for a way out. Feeling determined to reverse her mistake, Rebekah underwent what most thought would be an impossible attempt to save her baby.
At age twenty, she began speaking across the United States and sharing her own story of hope and redemption, which has caught the attention of both local and national media, as well as religious and secular organizations, including Vice News HBO, Focus On The Family, and World Magazine.
A passionate advocate for grace-centered outreach, Rebekah Hagan uses her story to unravel the mindset of women in unplanned pregnancies, and to equip and encourage others to lead with hope and compassion.
Rebekah is a graduate of William Jessup University, and she and her family reside in Roseville, California where she works for her local pregnancy center.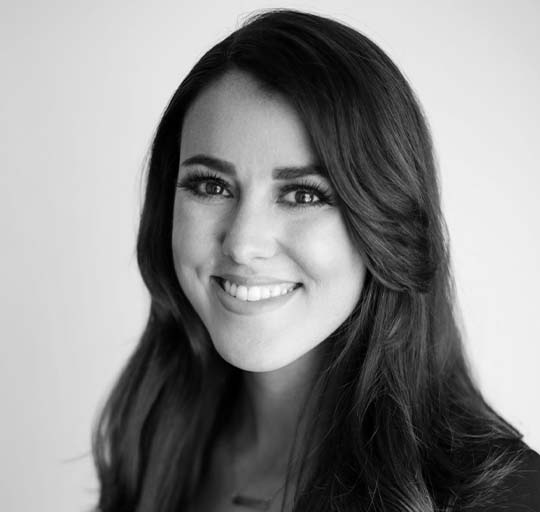 Chelsey Youman, Esq., serves as the National Director of Public Policy for Human Coalition.
In her role, Chelsey works with Human Coalition's government team to build relationships with state policymakers and create new opportunities for partnerships across the pro-life movement. She serves the movement as an expert pro-life legal and strategic resource, working to advance some of the most important issues facing the pro-life movement.
For example, in October of 2021, Chelsey worked with the National Institute of Family and Life Advocates to file an amicus curiae (friend of the court) brief in the Justice Department's Supreme Court challenge to the Texas Heartbeat Act. Chelsey also emerged as one of the leading voices in the media for the pro-life movement. Her analysis and op-eds run in hundreds of publications, including the New York Times, the Washington Post, USA Today, the Washington Times, the National Review, and many others.
Prior to working at Human Coalition, Chelsey was Senior Counsel and Chief of Staff for First Liberty Institute, concentrating on religious liberty matters and First Amendment rights. At First Liberty Institute, she litigated on behalf of and advised hundreds of clients regarding conscience rights nationwide. Chelsey also worked in private practice, where she successfully litigated corporate fraud matters, complex commercial litigation, and consumer rights issues in both federal and state courts.
Chelsey holds a Bachelor of Arts degree in Political Science from Texas A&M University, and a J.D. from Southern Methodist University. Chelsey is happily married and has three children. Her family is active in their church, serving in the premarital and pro-life ministries there. They enjoy traveling, adventuring, and eating good food.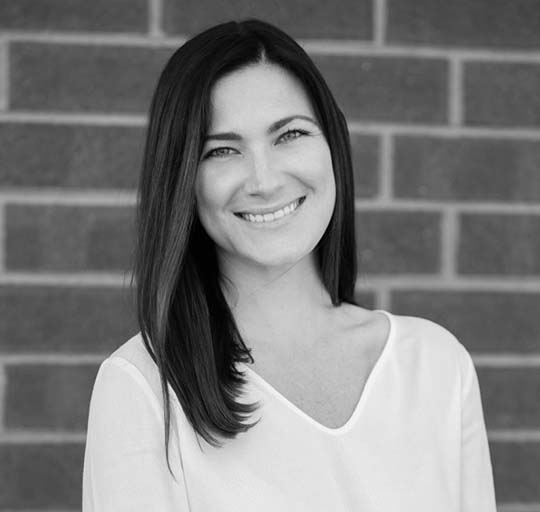 After an unplanned pregnancy, Christine Yeargin became passionate about the pro-life movement. Recognizing a need, she founded Be Their Village and works to connect women in unplanned pregnancies to resources in their area and uses the pro-life community she's built on social media to complete baby registries for women who reject abortion and choose life. She speaks at events, on college campuses, and to pregnancy resource centers across the country. She produces content with Students for Life, has been featured on the YouTube series Middle Ground, is a regular guest on many podcasts, and consistently works with mothers and their babies. Christine is looking forward to the day we abolish abortion.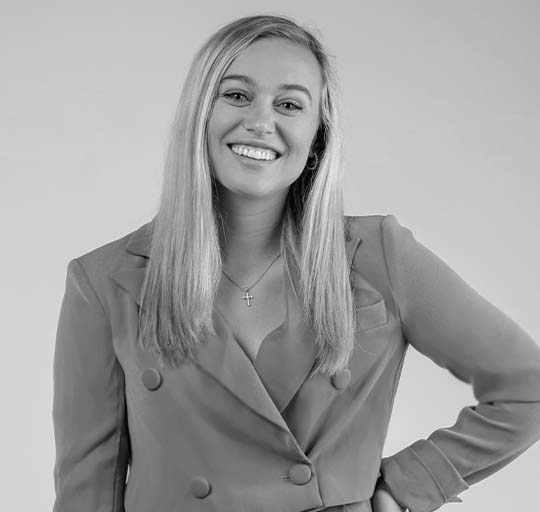 Students for Life & Turning Point uSA
Isabel Brown is a Gen Z conservative voice with degrees from Colorado State University and Georgetown University. She is a Senior Ambassador for Students for Life and is incredibly passionate Turning Point USA Contributor and the host of several TPUSA Productions, including "Freedom Seeds" and "On The Frontlines." Isabel is the author of Frontlines: Finding My Voice on an American College Campus, an Amazon bestseller. She speaks regularly on campuses nationwide, has produced content with PragerU, is a Senior Ambassador for Students for Life, and is also a former U.S. Senate and White House Intern. You'll often see Isabel on national news networks, from Fox News to Newsmax, and you might recognize her from her photo on the cover of Newsweek magazine! You can follow her on Instagram/Facebook/Parler/TikTok @theisabelbrown and Twitter @theisabelb.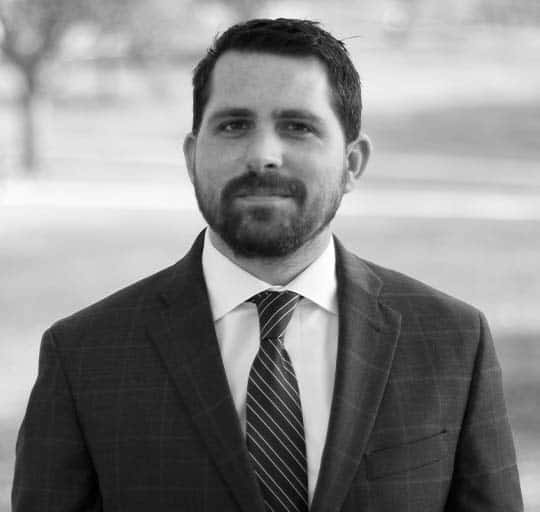 John Seago, MA, DBE serves as the Legislative Director for Texas Right to Life, the oldest and largest statewide Pro-Life organization in Texas. Dr. Seago leads the research, writing, and lobbying for state Pro-Life and medical ethics policies in the Texas State Legislature. For example, he led the drafting, negotiation, and passage of the Dismemberment Abortion Ban. He graduated with a double major in Philosophy and Biblical Studies from Southeastern College Wake Forest, North Carolina. He studied philosophy at the University of Dallas and received a Master's in Bioethics from Trinity International University. In 2021, he received his Doctorate in Bioethics and Health Policy from Loyola University Chicago. He lives in Austin, Texas with his wife and two children.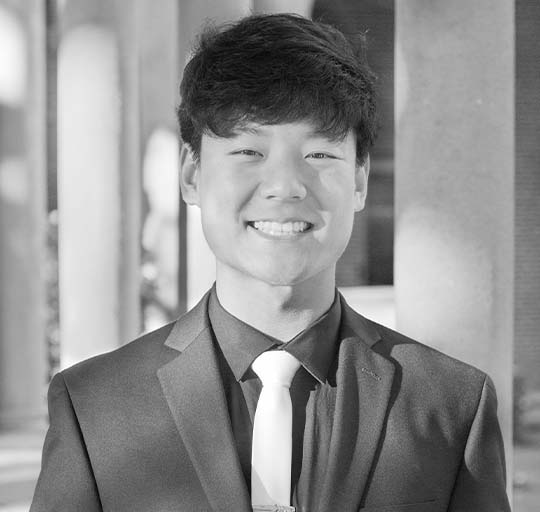 Korean Christian Conservative
Kangmin Lee is a speaker, commentator, actor, creator, and artist. As a self-proclaimed BlueAnon destroyer, Kangmin is the host of his YouTube and podcast shows, Korean Christian Conservative and Kangversations with Kangmin, where he explores contemporary problems in culture, news, politics, and theology through a biblical, conservative lens. He is radically passionate about showing people the truth, preaching the gospel to the lost, preserving our God-given rights and freedoms, sharing the merits of conservatism, abolishing abortion in this generation, and fighting for faith, family, and freedom.
A social media personality, he currently has 180,000+ followers across all social media platforms, reaching over 6 million people per month. Kangmin travels across the country speaking at college campuses, pro-life student conferences, faith gatherings, churches, and freedom events. He has been featured on popular shows such as Will and Amala Live of PragerU, American Thought Leaders of The Epoch Times, and Conversations with Dr. Carol Swain.
Kangmin earned his Bachelor of Science in Chemical Engineering and a Minor in Music Production at the University of Southern California, summa cum laude. He has extensive experience both in industry and academia including but not limited to bioinformatics, gene sequencing, material science, biologics, pharmaceuticals, petroleum, immuno-oncology, and plasma.
You can find him on all social medias: @thekangminlee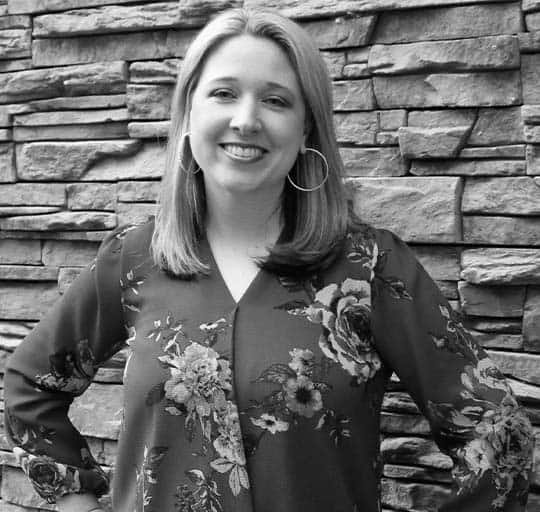 Sidewalk Advocates for Life
Lauren Muzyka serves as President & CEO of Sidewalk Advocates for Life (SAFL) where she oversees the organization's vision, mission, and program. Lauren is a licensed attorney whose passion for defending the sanctity of human life led her into the pro-life movement. For over two years, Lauren served as Campaign Strategist for the National 40 Days for Life Team, advising their 300+ campaigns in North America.
Lauren is a trained Sidewalk Advocate of more than 20 years and has been interviewed on various media outlets throughout the country and world. Her greatest joy is her relationship with Jesus Christ and His Church, being married to her husband, chasing after her rescue dogs, and bringing God's people together across denominational lines in the pro-life movement.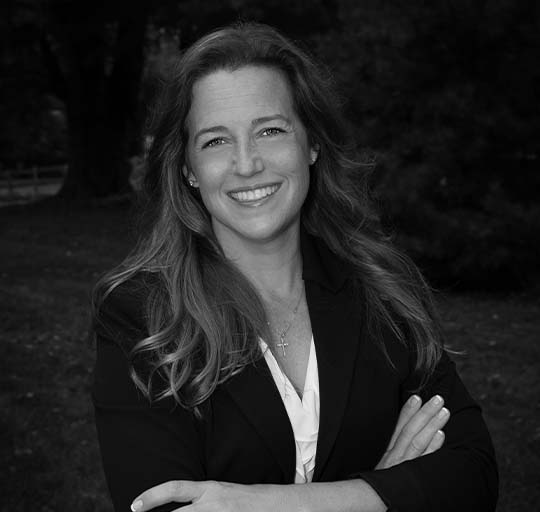 Monique Baroudi is a mother from Oakton, VA, just outside of Washington, DC. She is blessed to parent four sons while two look down from heaven.
While her formal education is in Systems Engineering, her real passion is pro-life activism. She has volunteered at Divine Mercy Care since 2006 in several capacities, from organizing the Annual Memorial Service and fundraising Gala to her current role as a member of the Board of Directors and sharing the job of Acting Executive Director.
When she is not volunteering, Monique enjoys running, swimming, sewing, crafting, entertaining, and time spent with family.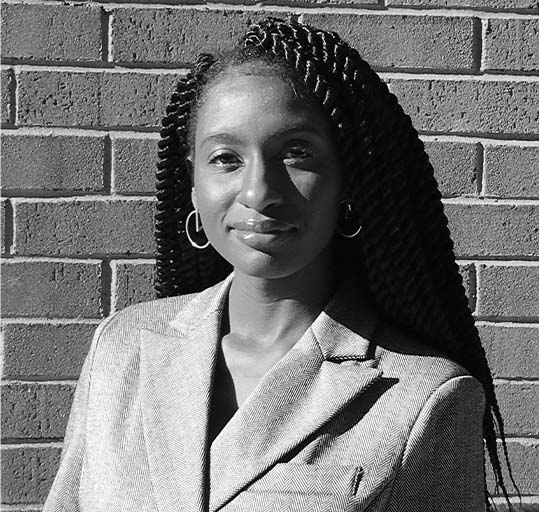 Patrina Mosley is founder and principal at PPM Consulting, LLC, where she helps organizations, campaigns, and policymakers elevate women's dignity issues with a special focus on the African-American community. Patrina is a speaker, author, and advocate on the issues of the right to life, combatting sexual exploitation, faith, and the black family. Her commentary has been featured in the New York Times, The Washington Post, Washington Examiner, The Hill, The Washington Times, Townhall, The Federalist, The Daily Signal, World Magazine, LifeSite News, Live Action News, The Christian Post, and more, including over 90 published policy papers, reports, articles, and issue briefs. Patrina's sought-after expertise has placed her before various state legislatures, the U.S. Senate Judiciary Committee, and serving as a presidential appointee in the United States Agency for International Development. She has had the privilege of serving in various leadership roles at the National Center on Sexual Exploitation, Concerned Women for America, and at the Family Research Council. Patrina sits on the advisory board of Human Coalition Action and is a contributing author to Choose Life (Moody Publishers, 2022). Patrina is a graduate of Liberty University with a Bachelor of Science in Religion with a specialization in Biblical Studies and a Master's in Public Policy.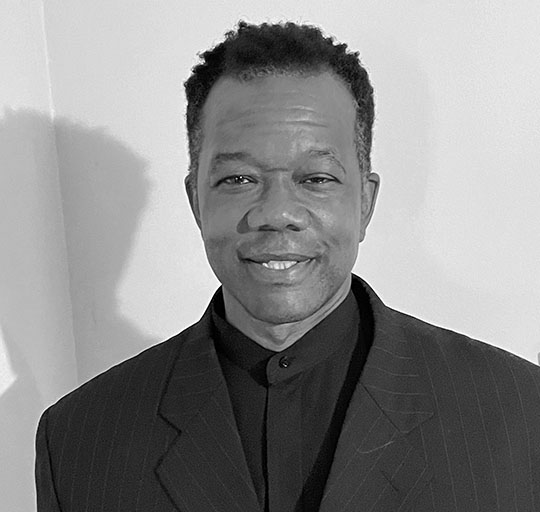 Frederick Douglass Foundation of California
Kevin McGary is an entrepreneur, author, and public speaker. In the arena of civic engagement, Kevin serves as Chairman of the Frederick Douglass Foundation of California, and is an executive with the Douglass Leadership Institute and the Northstar Leadership Pac.
As a professional, Kevin has worked the past 35 years in Information Technology. He has been designated a "Top Performer" throughout his sales career in the arenas of Cybersecurity, Enterprise Applications, Application Development Automation and Enterprise Job Scheduling/Utilities. He has entrepreneurial skills as he has started and participated in a number of "start-ups!"
Kevin leads a collection of proactive individuals committed to developing innovative and new approaches to today's socio/political issues, and with the assistance of elected officials and myriad of community activists, he lectures and provides workshops about todays most perplexing issues.
In 2020, Kevin founded Every Black Life Matters (EveryBLM.com) to counter-act emerging violence and plight within under-served, urban communities. EBLM is seen as a "moral-based" and "Faith-based" alternative to Black Lives Matter.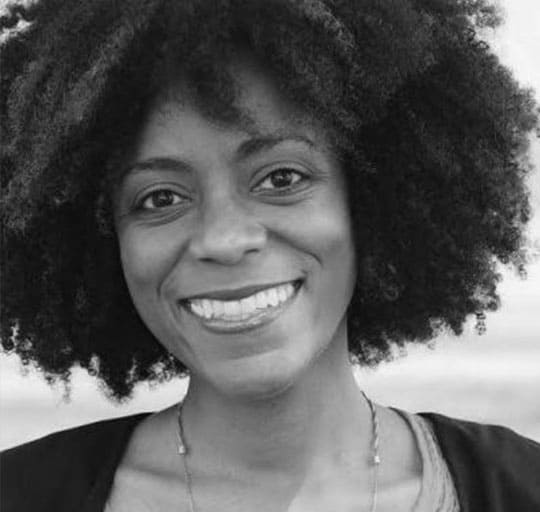 Christina Bennett is a pro-life missionary and activist, who writes and speaks on behalf of the cause. Her passion stems from her powerful personal story. Christina was moments away from being aborted, but a miraculous encounter with a stranger changed her mother's mind and saved Christina's life. Upon hearing this story in her 20s, Christina dedicated her life to ending abortion, serving in various leadership roles for pro-life organizations, including at the Justice House of Paryer in D.C., then as a Communications Director at an advocacy organization, and most recently as a Client Services Manager at a crisis pregnancy center. She testified for the cause at two congressional hearings and in the Oval Office.
As a Live Action News Correspondent, Christina helps to represent Live Action on news outlets including Fox News Primetime, The Christian Broadcasting Network, and radio stations nationwide. She is a member of the National Black Pro-life coalition. and she believes the greatest civil right is the right to life. Christina lives in Connecticut with her husband and son where she serves as a Christian minister.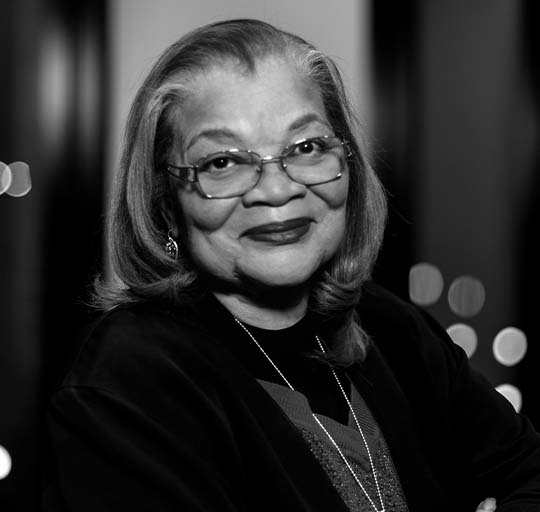 Dr. Alveda C. King is from Atlanta, Georgia, and serves as the Chair of the Center for the American Dream at AFPI. She is the daughter of the late slain civil rights activist Rev. A.D. King and the niece of Rev. Dr. Martin Luther King, Jr. Dr. King is the founder of Speak for Life, fighting for the sanctity and dignity of all life – from the womb to the tomb. She currently serves as a FoxNews contributor and host of the FoxNation show "Alveda King's House."
Dr. King is a former college professor, served in the Georgia State House of Representatives, is a former presidential appointee, and 2021 recipient of the Presidential Lifetime Achievement Award.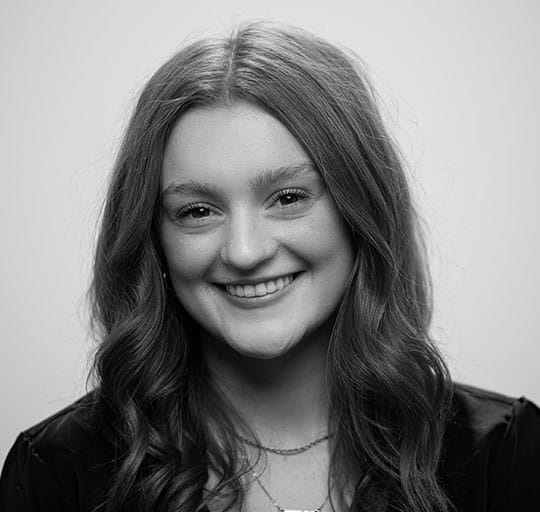 Autumn first became involved in the pro-life movement when she joined her local Students for Life group in October of 2016. She has lived in Washington state her whole life and attended a classical homeschool co-op. During her formative years, she competed in a national homeschool speech and debate league which has helped her effectively communicate. In February of 2017, she filmed a rebuttal video in response to a Teen Vogue article that was making light of, and promoting abortion. The video went viral, and Autumn found a platform to voice her passion for the pro-life movement. Autumn is now a Senior Ambassador for Students for Life and speaks at pro-life events around the country as well as contributes digitally.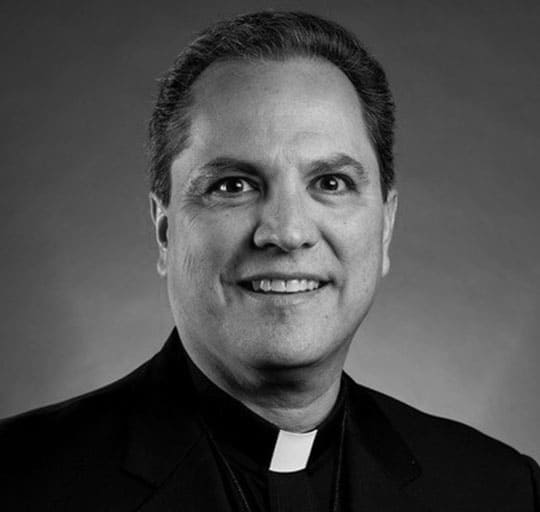 Notre Dame Catholic Parish
Deacon Martinez is an ordained permanent deacon assigned to Notre Dame Parish in Denver. He is the Director for the R+I+S+E Apostolate, a ministry in the Archdiocese of Denver serving survivors of sexual assault and human trafficking. He also currently serves as a police commander with the Denver Police Department. He served 17 years as an undercover narcotics Detective and Detective-Sergeant, serving from Street-Level Enforcement Teams, (including the Denver-Aurora Crack Task Force), to the Elite Major Peddler Unit. He was the first task force supervisor with the Front Range Task Force of the Rocky Mountain HIDTA Enforcement Center and was instrumental in its design & development. Prior to the Denver Police Department, he was a member of the Denver Sheriffs Department for 3 years as a Deputy Sheriff, with a total of 38 years wearing the badge for the City & County of Denver.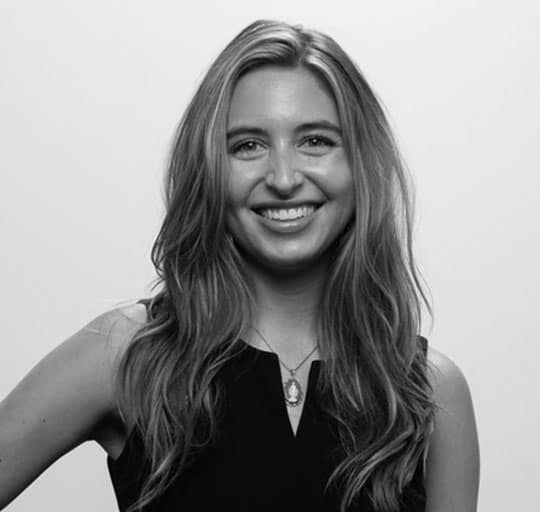 Kate Maloney grew up in Burnt Hills, New York and graduated from Ithaca College after studying Vocal Performance.  When Kate saw through the empty promises of abortion, it was something that deeply convicted her heart.  She got activated with Students for Life in college and then a year after she graduated college, she took a chance and threw herself full-blown into the pro-life movement. Her main goal is to influence the lives of the students she works with, helping them to be unafraid in the face of adversity.  Kate Maloney currently resides in Boston, Massachusetts and serves the Pro-Life Generation as the Campaign for Abortion Free Cities Manager. This work includes ensuring that efforts to make more than 20 different cities nationwide abortion-free are operating smoothly and making progress.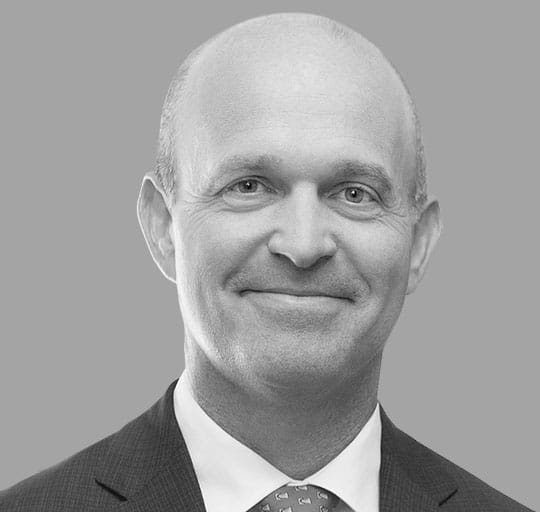 Dr. Kevin Roberts, Ph.D., was named president of The Heritage Foundation in October 2021. He succeeded former Heritage President Kay C. James as the seventh president in the organization's 48-year history. Roberts previously served as the chief executive officer of the Texas Public Policy Foundation (TPPF), an Austin-based nonprofit, nonpartisan research institute and the largest state think tank in the nation. A lifelong educator, Roberts earned his Ph.D. in American history from the University of Texas. After several years of teaching history at the collegiate level, Roberts in 2006 left the university to found John Paul the Great Academy, a co-ed, K-12 Catholic liberal arts school in Lafayette, Louisiana. Roberts served as the academy's president and headmaster for seven years.  In 2013, he resigned from the academy to become president of Wyoming Catholic College. Under his leadership, the college adopted a policy of refusing to accept federal student loans and grants, lest it be forced to violate Catholic tenets. This independent stance led The New York Times to describe the school as being full of "cowboy Catholics."  In addition to his doctorate, Roberts holds a master's degree in history from Virginia Tech and a bachelor's degree in history from the University of Louisiana at Lafayette. Roberts and his wife have four children. They will relocate to the Washington, D.C., area.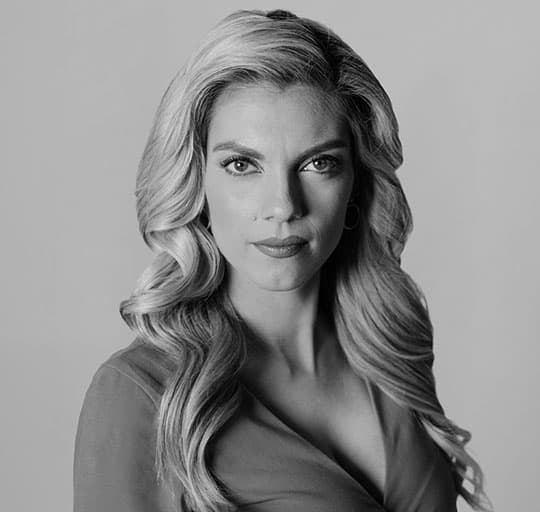 Liz Wheeler is unapologetically one of the conservative movement's boldest voices. In Politico's words, Liz is a "titan" of media, and she's just getting started. Blocked by AOC, demonetized on Facebook, and whispered about at the Snopes water cooler, Liz Wheeler is undeterred—maybe even energized. As the host of The Liz Wheeler Show, one of the year's most highly anticipated new podcasts, Liz is a voice of reason for millions of Americans as she guides them through the most important stories that no one else is telling. Liz is passionate about telling the truth, rigorous in her research, and committed to her faith. Her drive to relentlessly defend against the radical leftist takeover of our culture is born of a desire to see properly ordered society thrive in America once again—a society that values God over government, freedom over convenience, and individual liberty over victimhood and identity politics.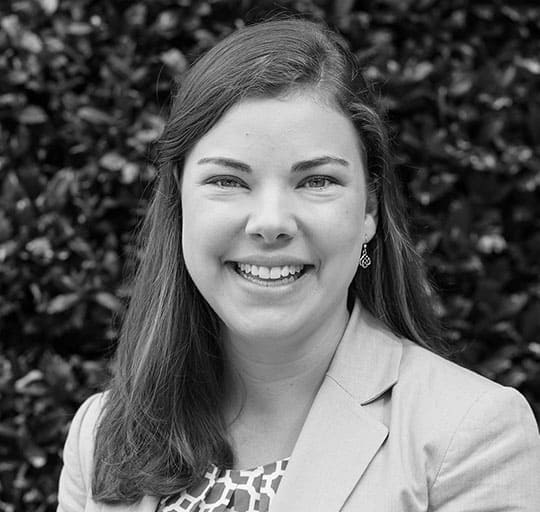 Leanna Baumer has served as the Executive Director at Assist Pregnancy Center since 2015. Leanna manages the organization's staff, operations, outreach, and development efforts. Prior to joining the Assist team, Leanna worked for two non-profit organizations and in Congress on public policy issues related to the sanctity of human life and the family. Leanna received her B.A. in History and Political Science from Cedarville University.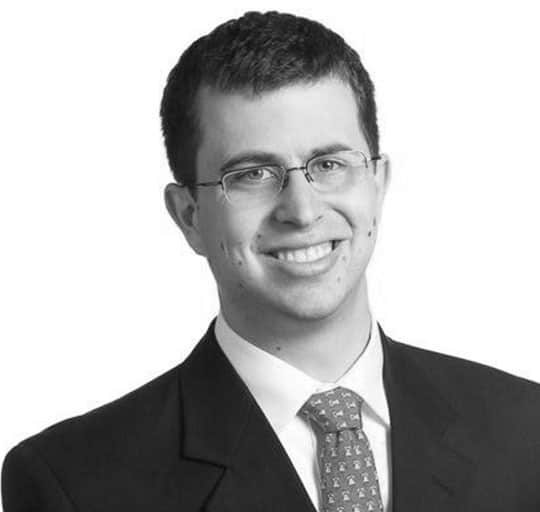 Kyle Bonnell is the Senior Job Bank Manager at The Heritage Foundation. Through the Job Bank, Kyle places conservatives into key positions on Capitol Hill, in state government, and in conservative organizations across the country. He has worked on job placement and recruitment at Heritage for nine years, originally as the Recruitment Coordinator, then Recruitment Associate, then Recruitment and Job Bank Manager, before assuming his current role. Kyle is a proud Ohio native, born in Dayton and raised in Middletown. He graduated from Miami University with a Bachelor's degree in Political Science in 2011.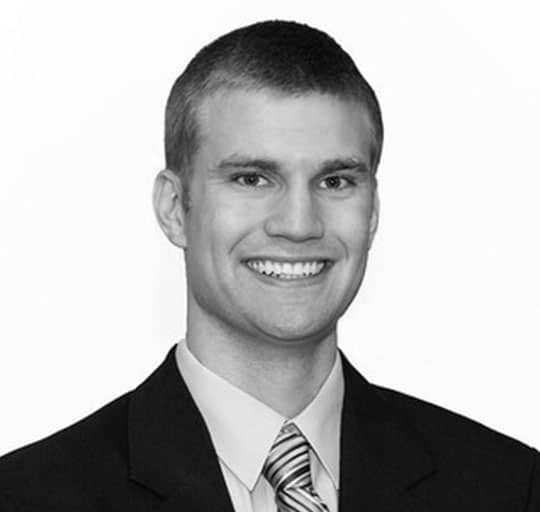 U.S. Senate Pro-Life Caucus
Andrew Guernsey has served since 2019 as the Executive Director of the Senate Pro-Life Caucus, under its chairman Senator Steve Daines of Montana. He earned his bachelor's and master's degrees from Johns Hopkins University. Andrew lives in Herndon, Virginia with his wife Claire and sons Michael and Gabriel.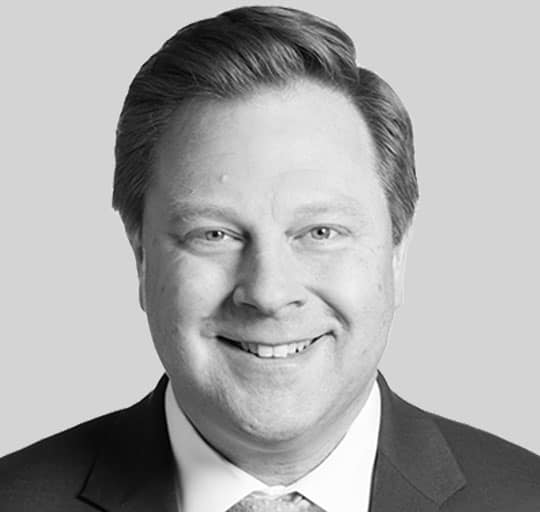 As director of Coalition Relations at The Heritage Foundation, Andy builds enduring and resilient networks to spread the blessings of freedom and advance human flourishing. In his third role at the No. 1 think tank for impact on public policy, Andy brings deep experience as a communications strategist who understands how to drive transformational change and deliver results.

Earlier, he founded ATO Strategies, a public affairs firm focused on media engagement and reputation management for individuals, businesses, and non-profits. He led executive and employee communications and corporate responsibility for United Technologies (now Raytheon Technologies), and developed elite engagement strategies for Fortune 10 companies at Edelman Public Relations.

Notably, Andy helped direct the speechwriting team for U.S. Secretary of Commerce Carlos Gutierrez, collaborating on major policy addresses delivered worldwide. As speechwriter to Republican National Committee Chairman Ed Gillespie, he crafted compelling and effective messages to help shape the political and policy debate across the country throughout the historic 2004 election cycle.

Andy graduated from the Leadership Program of the Rockies in 2019 and helped lead its expansion from Colorado to Connecticut with the launch of the Charter Oak Leadership Program. A Claremont Institute Lincoln Fellow and a member of The Philadelphia Society, Andy holds a bachelor's degree in print journalism and political science from Troy University.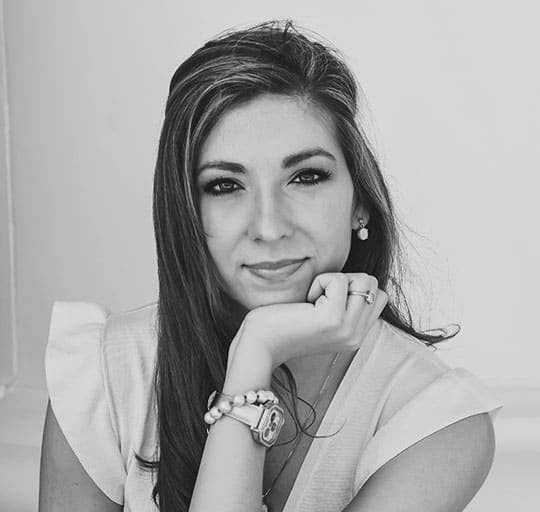 Institute for Women's Health
Katelyn Walls Shelton is the Senior Policy Advisor at the Institute for Women's Health, where she advises on international pro-life policy. Before joining IWH, she worked at the U.S. Department of Health and Human Services' Center for Faith and Opportunity Initiatives, as well as the Office of Global Affairs, where she assisted in executing the Trump Administration's Protecting Life in Global Health Policy (PLGHP) initiative at the United Nations and World Health Organization. Before working in the Executive Branch, Katelyn studied law and religion at Yale University, earning her M.A.R. in Ethics from Yale Divinity School. Katelyn is a regular opinion contributor to WORLD Magazine, and lives in Washington, D.C. with her husband, John, and twin one-year-old boys. You can follow her on Twitter @annakateshelt.
The National

Pro-Life Summit